New design tools, Dropbox Gallery App, presenting at RIBA and all of the tips you need to make really, really good digital signage content. Here's what's new with ScreenCloud this month.
The 10 Golden Rules of Digital Signage
You can have the best digital signage tool in the world but if you aren't able to get to grips with great content, it isn't going to be effective.
This is something we've been thinking about a lot lately. How can we make digital signage content even easier to choose, create and add in?
With that in mind, we wrote these 10 golden rules that will help you to produce even better digital signage content for your digital screens.
Rule 1. Only use one piece of moving video per screen.
Rule 2. Use a sans-serif typeface. A 20-point font can be seen from 7 feet away, whereas a 100-point font can be seen from 26 feet away.
Rule 3. Use the 3x5 text rule: three lines of text with a maximum of five words per line, or the other way around.
Rule 4. Use contrasting palettes — light text on dark backgrounds and dark text on light.
Rule 5. Place the screen at the correct height for the eyeline.
Rule 6. Use sound, but only if it is loud enough to hear and appropriate for the audience.
Rule 7. Use zoned displays but only with one hero zone and not with two sections moving at once.
Rule 8. For most screens, content should be optimized for full HD, that's 1920 x 1080.
Rule 9. Remember timing rules: short-term shopper: 30 seconds, mid-term viewer: 30 seconds-2 minutes and long-term sitter: 2–30 minutes.
Rule 10. Refresh and review content every month.
We see great people and companies using digital signage every day with amazing content. Choose yours at https://screencloud.com/.
An Easy Way To Create Content
In the past, you would have been stuck behind restrictive programmes like Powerpoint to create great digital signage content. Then we came across tools like Flexitive Design Cloud. Now available in the ScreenCloud App Store, Flexitive helps you to create responsive screen content, which makes one piece of content work across any screen, table or digital sign. Did we mention it automatically resizes images and allows you to preview content too?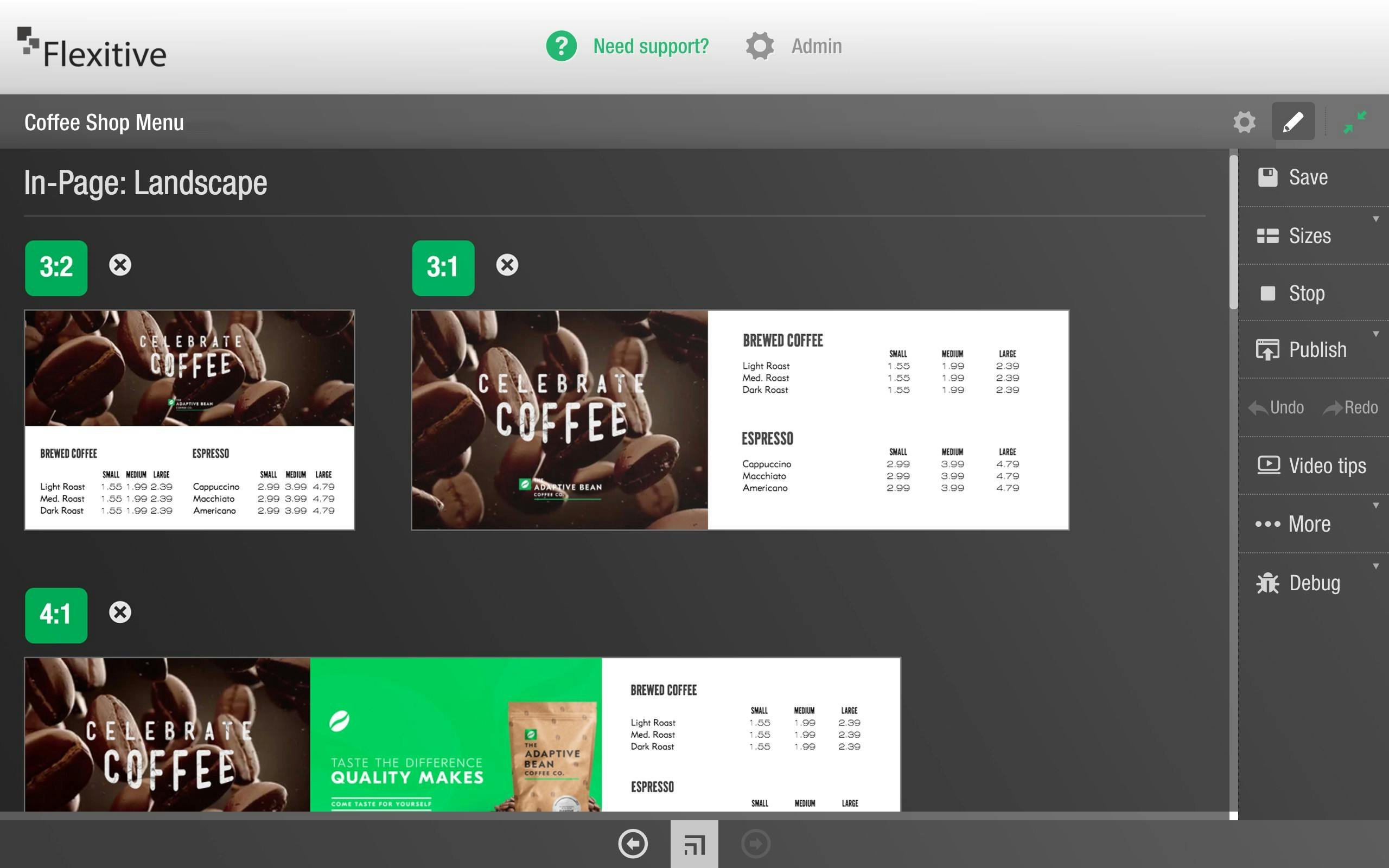 Sign up for a Flexitive account and create your content. Once ready, you'll be able to grab a URL which you can then add to ScreenCloud Signage using the 'Add Web Site' button on your content page. We'd love to know your feedback — let us know on hello@screen.cloud.
Completing R/GA IoT Venture Studio
Last month we completed the three-month R/GA IoT Venture UK studio programme, concluding with a TED style presentation at RIBA by our CEO, Mark McDermott. There were a couple of hundred applicants to the programme and only 10 companies got through so it was an honor and great experience for the team. We look forward to working with R/GA on their digital signage (internationally!) moving forward.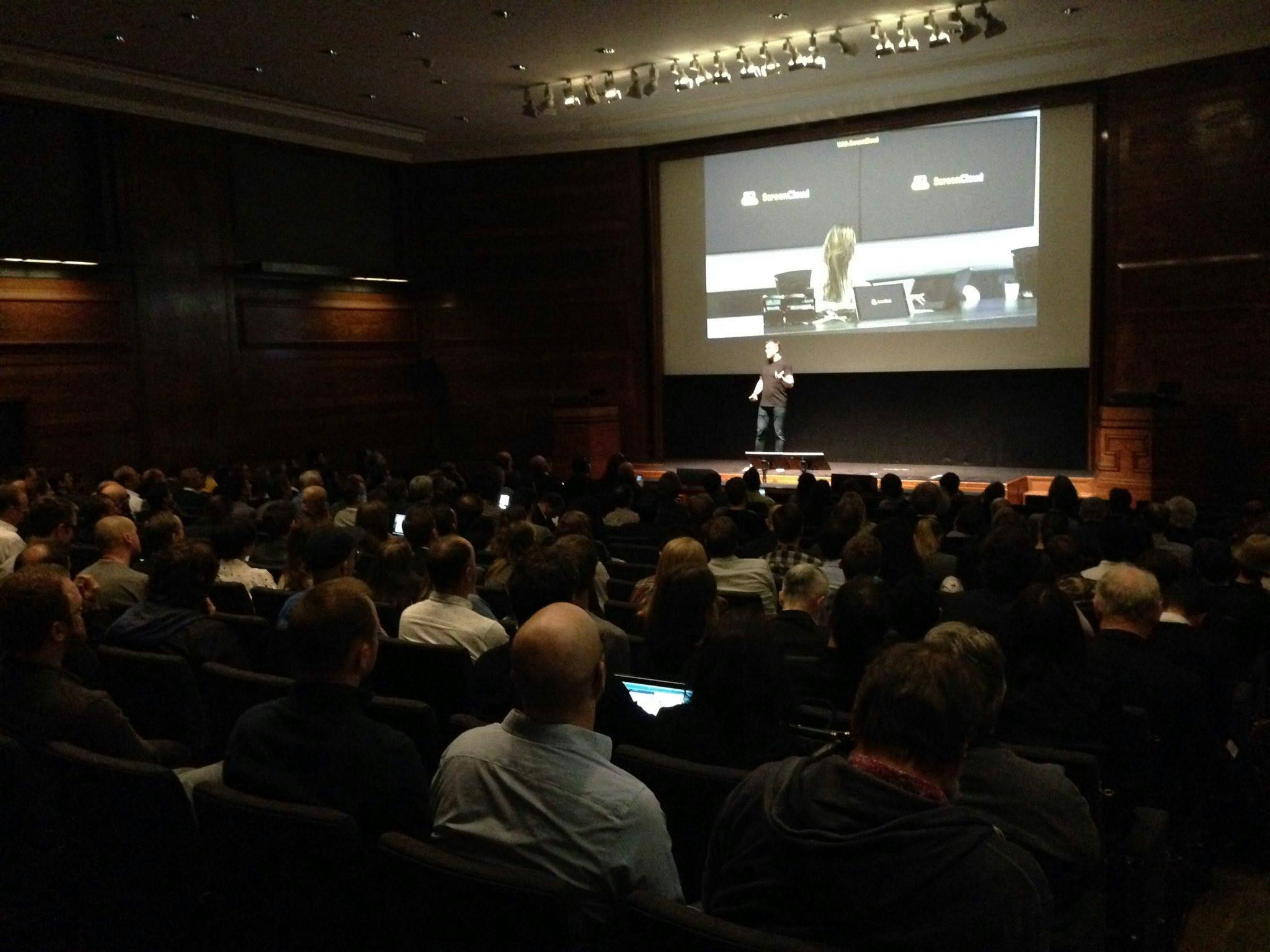 Coming soon — Dropbox Gallery App
We're about to launch our new Dropbox Gallery App, one of our most commonly requested apps by you, our users. Dropbox will allow you to share, organize and upload image galleries direct from your Dropbox account to your digital signage. Watch this space!
Reading corner
A couple of posts we think you might like this month…
Next stop…
In the coming weeks we're going to be working on product updates and parity across different media players, plus a few new app deliveries like Dropbox as mentioned above. If you have any questions, let us know here or on Twitter at @ScreenCloud.
Tried ScreenCloud yet? We have a 14-day free trial ready for you at https://screencloud.com.