Updates to billing, new apps and the voice-controlled screens of the future. Here's what we're working on at ScreenCloud this month.
Voice Controlled Digital Screens are Here (Almost)
Remember when we wrote this post about our vision for the future of not just ScreenCloud but the narrow definition of digital signage?
In it, we wrote about the need for better interactions between user and screen. A need to be able to use a digital screen as a live, reactive dashboard to share information, pull up stats and build a hub around which your company can work and sell.
There were four key reasons why:
Digital signage is too narrow a definition for our ambitions.
The current TV experience is the same one we had in the 1950s.
Better interactions (i.e. voice control) melt friction between user and screen.
Future screen interactions are not going to be driven by QR codes.
So we developed an application for the screen we pictured. Where you can use a simple Google Home Assistant to tell your screens what to show or Amazon Alexa to voice-control your screens as shown in the video below.
This may not be 100% ready for public use just yet but it does hint at what is in the very near future for anyone using digital screens. This was something we put together very quickly — an MVP if you like — and yet the application is clear.
When we can tell our screens what to do, they become much more useful and as a result, we use them more.
This is the very early stages of us trying to move beyond the classic digital signage category into how screens can be used better in various environments. We see interactivity, and not just via kiosk apps, as essential to their usefulness.
Read more about our thoughts behind voice-controlled screens in this interview with Sixteen:Nine.
ScreenCloud Billing Updates
Our CEO Mark joked on Twitter a few weeks back about the friction between SaaS products and billing software which we're sure many others can relate to.
We've been working hard to implement as many billing options as possible and it's not been easy (a post for another day perhaps?).
Despite this, we're pleased to announce that we've made some big changes to our billing platform. We now offer a range of options including payment by credit card, debit card or PayPal, monthly or annually.
We've also introduced a bonus that if you pay annually you get two months free, per screen which we think is nice.
We hope that these changes make it easier than ever for customers to set up their digital screens in a frictionless way.
New apps
Slack — Coming soon! We're close to launching Slack app for your digital screens. Allowing you to share the pulse of your company comms more easily. Watch this space!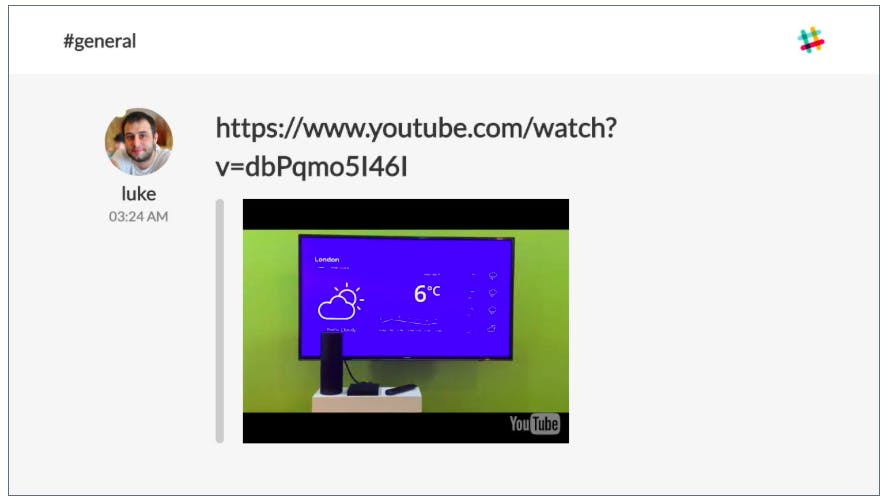 Trello — we recently launched Trello app, allowing you to share all of your project boards, roadmaps and content calendars to your digital screens. Trello for digital signage helps your team to better stay on track of work by making it super visible up on screens where everyone can see it!
Twitter Search and Twitter Timeline — we recently added a new Twitter app to our repertoire and broke down the options available. Twitter Search allows you to easily select a live stream of tweets from a specific search phrase or word (think hashtag campaign) whereas Twitter Timeline shows a feed of your mentions, home feed or favorites (think tweets sent to your handle for customer service). Why not give them both a go?
Reading corner
A couple of posts we think you might like this month…
Next stop…
In the coming weeks we're going to be releasing more apps and getting started on a full product review which we're sure will give us lots of new tales to tell! Have feedback? We'd love to hear it over on Twitter at @ScreenCloud
Don't be shy, come and enjoy a free trial of ScreenCloud at https://screencloud.com.