Publish content to your screens directly from Microsoft Teams
Learn More


Culture
ScreenCloud June 2017 Update
At ScreenCloud, we believe in running an open business. Each month, we send out an investor update — these blog posts are an extract from those updates.
Our latest updates to users and teams, new zoning features and the content that's going to help you to build really great digital signage campaigns. Here's what's new with ScreenCloud this month.
Share your content and screens between teams
If you haven't already discovered our new users and teams feature we wanted to give you a preview of all the options that will make managing content really, really easy. From adding users and teams to your organisation, to switching screens between teams and rolling out content, here's a quick preview of the capabilities now available.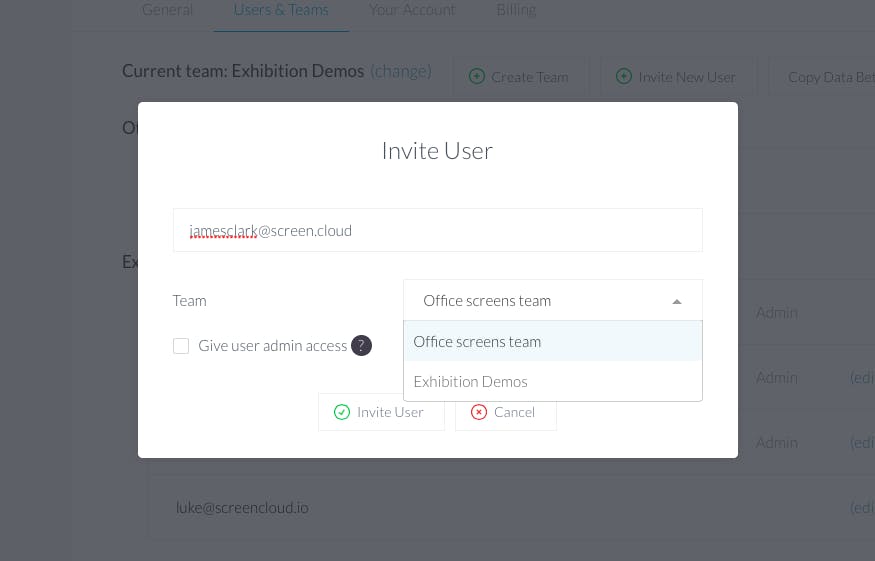 Create users and teams
How it works: Split your organization into individual teams and assign users to those teams.
Why it's useful: Great if you want to manage screens and people across different school districts, stores, teams or offices.
Assign screens to teams
How it works: Swap screens between teams and give permission to users to manage screen content.
Why it's useful: Makes it really easy to manage your screens and only allows specific people to change what shows, and where.
Copy playlists, schedules and content between screens
How it works: Have a really great playlist you've created? Copy it from one screen to another.
Why it's useful: Allows you to create uniform content across screens, or provides a template for other team members to work from.
All of these features are designed to make managing multiple digital screens as easy as possible. Have a play with a 14-day free trial of ScreenCloud.
More zoning options
Back in September when we released zoning options for your screens we were dubious. You see, we want your digital displays to look really great. To be the type of displays that make people stop and stare, then take action. We weren't sure if zoned displays were the most effective way to do this. And yet, you proved us wrong.
So as well as four zoning templates that we think look great, we're now giving you the option to zone your screen however you like. Trusting that you, the expert, will know how to create a really awesome display that resonates with your content and your audience.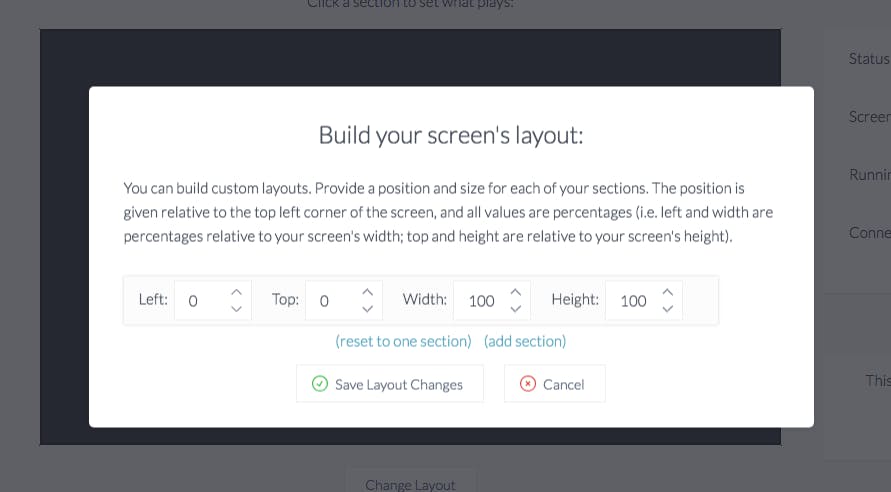 Within screen settings you'll now see the option to "Edit Custom Layout" where you can split your screen up into multiple sections.
Exhibiting at AWS Summit
This week saw us heading off to London ExCel to exhibit as part of the AWS Summit, as one of the nine most exciting young startups using Amazon technology (they said that, not us). It was great to be a part of the exhibition activities alongside other innovative young companies to demo voice control and other capabilities within the ScreenCloud ecoystsem. Here's a snap of where the magic happened:
When real time digital signage is great
Did you catch Eurostar's recent digital signage campaign on the Covfefe trend? If not, we wrote here why digital signage should be easy and how this allows more brands and businesses to respond in the moment. Turning followers into fans and impressing them with not just your digital signage content, but your brand as a whole.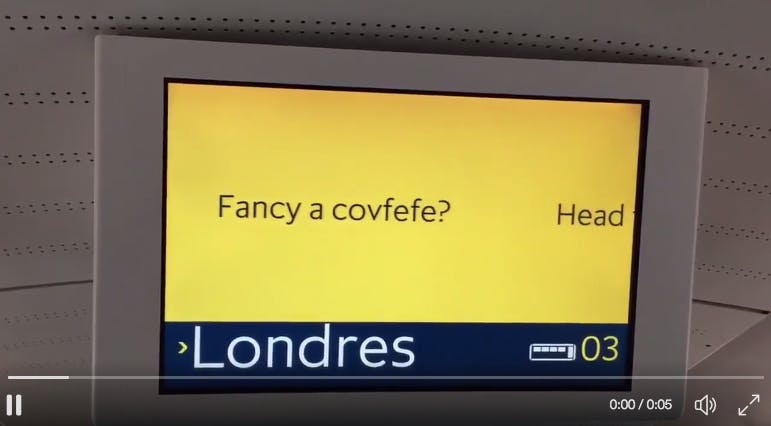 Coming soon
What's in the pipeline we hear you ask? Over the next few weeks-months we'll be releasing Dropbox Gallery App, a new social media app, further design options for Google Traffic and a resource specifically for our Education customers. Be first on the scene of updates by joining our newsletter list at the bottom of the homepage: https://screencloud.com.
Reading corner
A few articles we'd like to leave you with this month…
If you have questions on any of the above or you know, life in general, let us see if we can help at hello@screen.cloud or on Twitter at @ScreenCloud.
Tried ScreenCloud yet? Get your 14-day free trial right here.
Ready to get your organization connected?
Connect your first screen today with our 14-day free trial