How we became ScreenCloud, the launch of Dropbox Gallery app, theme support and the future of the Connected Space. Here are all of the latest goings-on at ScreenCloud this month.
Dropbox Gallery app is here!
That's right, you can now connect all of your Dropbox folders to your digital screens using our Dropbox Gallery app.
Here's how it works in a few simple steps:
Sign-in to your Dropbox account with ScreenCloud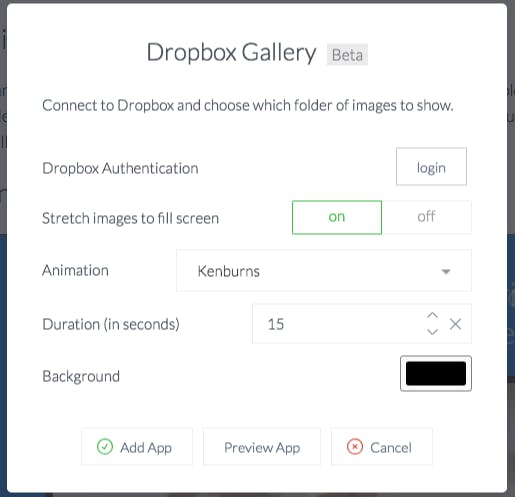 2. Choose which image folders to show
3. Select the timing of the image galleries, then customize your background and image animation
4. Click "Add App" and add to your playlist
It really is that simple. What's more is that when you update your Dropbox folder, the new images will automatically be added to your digital screen.
What could be easier than that to manage, share and show images on your digital signage displays? Get started.
Theme Support (and something else)
One of the features we're working hard to roll out is theme support for our apps. This will mean that you, our customers, can pick an "off the shelf" app to share your presentation, social media feed, world clock or currency rates and customize it to your company. Changing colors, fonts and just about anything else that's going to make it feel more "on brand". We're excited about the potential and are working as quickly as possible to build you something great.
Over the next few months we'll also be launching Google Drive integration which will make it even easier to share and show Google docs, slides and sheets with your digital screens.
How We Became ScreenCloud
Ever wondered about the story behind your favorite startup? If you know Mark, Luke and David our founders, you'll know that their path to a digital signage solution wasn't quite as straight as some of the other start up stories out there. But it makes for a pretty interesting story to dine out on.
So without even the cost of dinner, you can read How we transitioned from a digital agency to a product company and what we learned along the way.
It includes highlights such as :
Our first products such as a children's app portfolio and a social media SaaS tool.
The problem with Joint Ventures (and some of our more successful ones that you may have heard of like Tepilo and Big Clever Learning).
What we learned by building, growing and selling a digital agency.
…..plus lots of other interesting anecdotes that you need to read the article to fully appreciate. We'd love your feedback so please feel free to send any questions in to David on @davidhart.
The Connected Space
Have you heard of the "Connected Space"? No, well what about IoT? The internet of things is big business. It's like when everyone first began to talk about social media in respect to marketing. That's how we see IoT for environments. Whether it's in the office, the home, the hospital or the gym, IoT is fast connecting up the "things" within these spaces.
So when those things connect up to each other what does it become? A connected space. The Connected Space is a super-smart environment where systems and "things" talk to each other to make better decisions. Where the space becomes in-tune and adaptable, to every employee, patient, inhabitant or student.

We're pretty excited about the idea. So each week we're writing a bit about it in our Connected Spaces area and we'll be doing even more research and conceptualization going forward.
Let us know what you think @screencloud.
Guides to making your digital signage more effective
A few top tip articles we'd like to leave you with this month…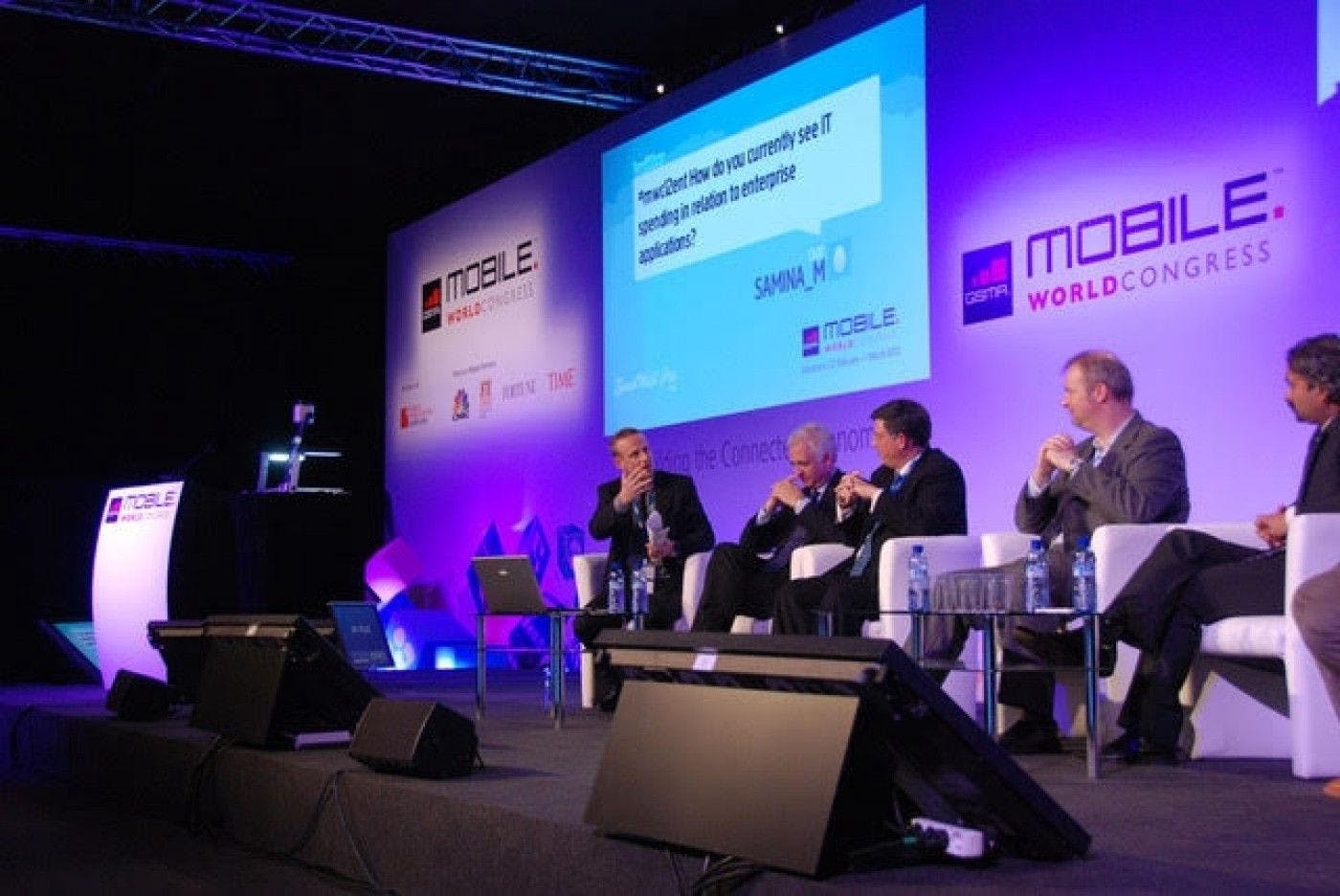 If you have questions on any of the above or just have a thought or two you'd like to share with us, get in touch at hello@screen.cloud or on Twitter at @ScreenCloud.
‍
Tried ScreenCloud yet? Your 14-day free trial awaits: https://signage.screen.cloud/.