We like transparency at ScreenCloud and try to keep the lines of communication between our investors, team and customers as open as possible. Each month you can dive in here and read some of the things taken from our monthly investor updates, plus the daily life of our company, product and team.
PRODUCT
ScreenCloud — A Digital Signage Awards 2019 Finalist
We're super pleased to have been announced as a Finalist in the 2019 Digital Signage Awards, run in conjunction with Sixteen:Nine, for the "Small Business/Local Retail" category. We'll be at the Awards on February 6th as part of ISE 2019 and hope to see lots of our fellow friends and industry partners there. Wish us luck!
Say hello to better employee engagement
In our mission to make the way we communicate in offices much, much better we're always on the lookout for cool tools which add something extra. Like Bonusly, an app creating employee rewards, recognition and general fun times. We were pumped this week to launch our Bonusly app integration which means that putting your employee praise and rewards on screen is as simple as copy and pasting a URL.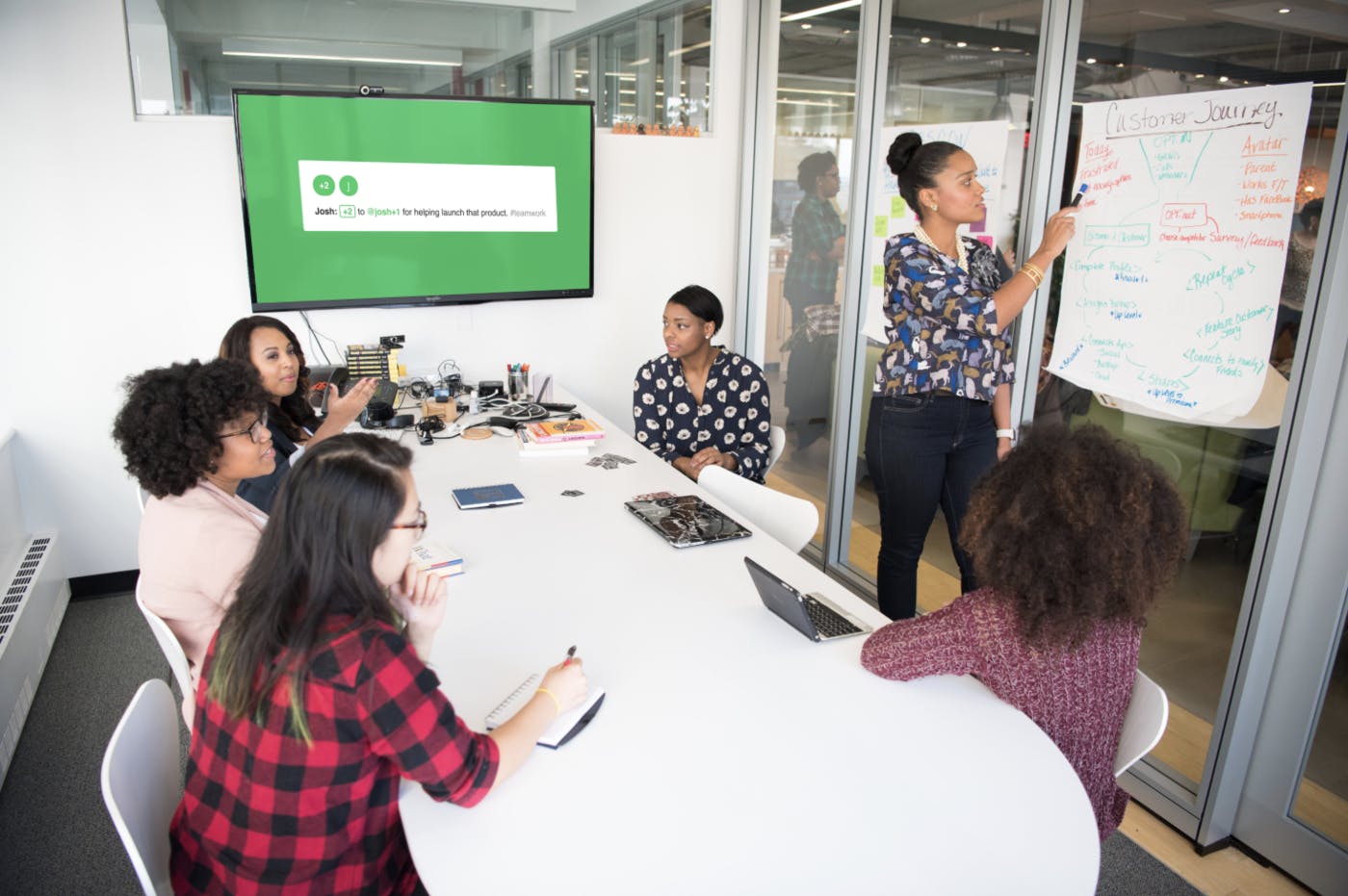 Google Reviews app is here
We also launched Google Reviews just before Christmas — an easy way to take what people are saying about you on Google and use it in-store, or in-house as real social proof on why your customers should visit again. Check it out here.
TEAM
Event season is go
As our busy marketing team are now aware, it's event season. This week saw us at the Internal Communications Conference in Manchester, UK, sharing ideas and tools for employee communications that don't suck.
Followed by DSE 2019, ISE 2019 and Unleash in London. Let us know if you see us there!
What makes for good Founder alignment?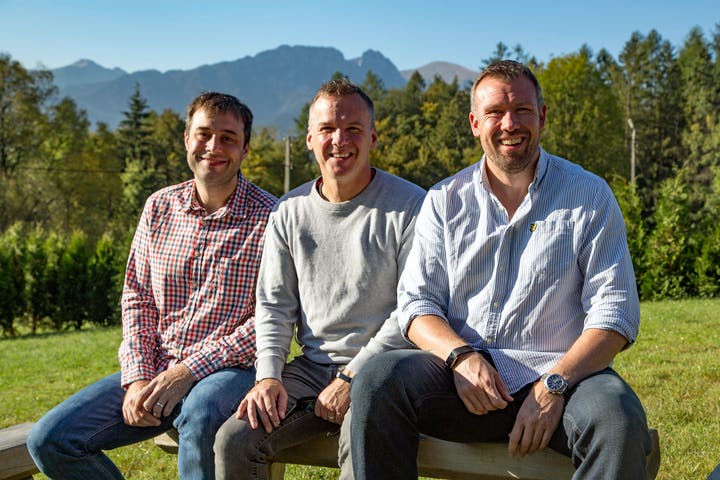 This year is the 15th where our Co-Founders Mark, Luke and David have all worked together. Which got us asking them: how have you managed to last longer than most marriages without having a Founder-feud? Luckily, David was there to help answer with his idea that shared values are what lead to shared success.
Where we work
Something that happened on Slack last month almost by accident was the team sharing views of where they work when they're not in the office or if they're fully remote. Here's one of our favorites to share with you: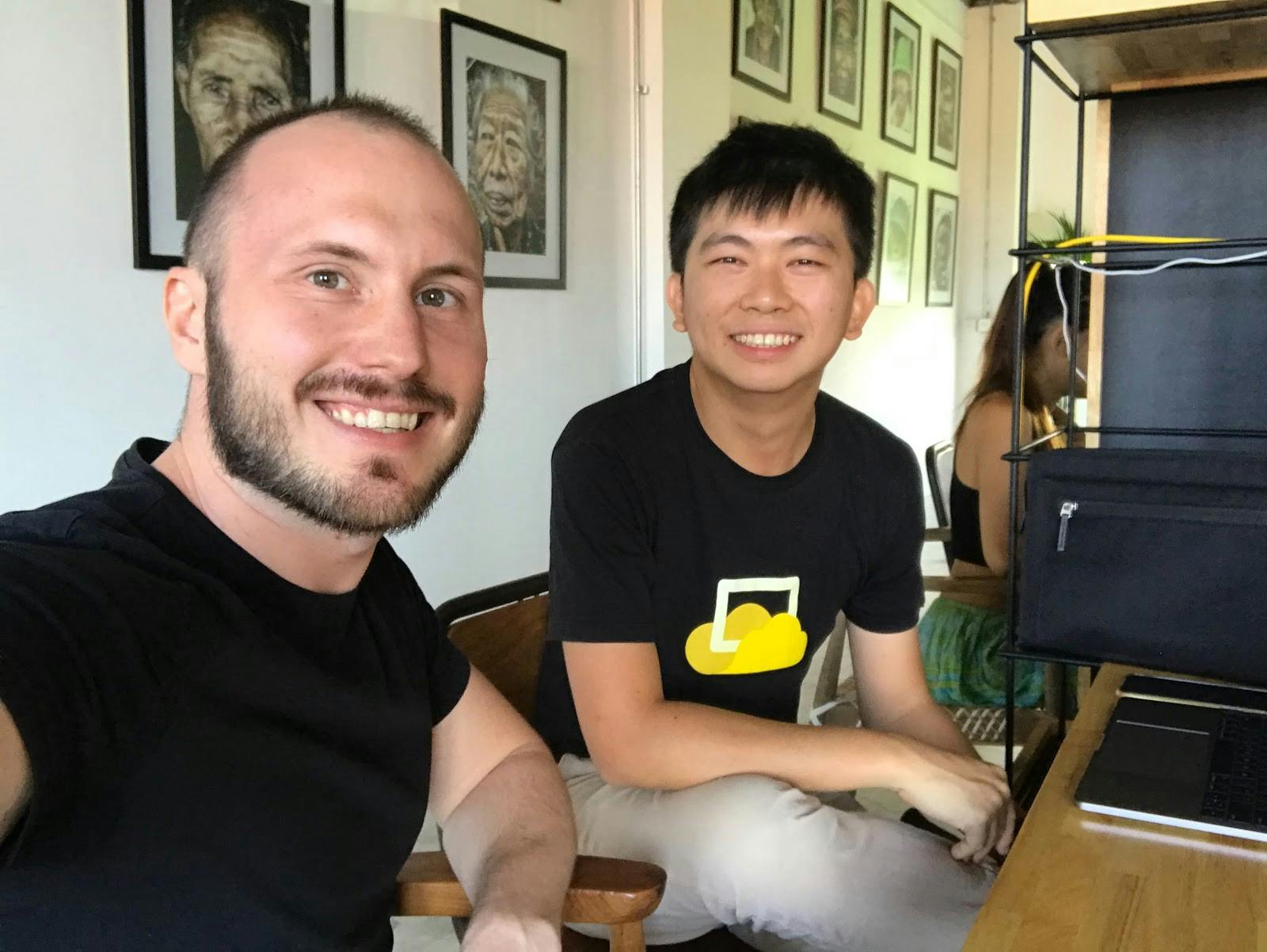 This is a photo of Oscar (left), our Marketing Developer who's usually based in Vietnam and Ed (right), our UX Designer who's usually based in Bangkok, having a coworking day together in Bali when they both happened to be in town at the same time. Did this make our heart swell? You bet'cha.
THINKING
Internal communication — we're interested!
2018 was a big year for us in terms of working out our messaging, who we think ScreenCloud is most for and why. One of the areas we wanted to start exploring was the world of internal communications. Are companies communicating to their employees well? Is there silos between systems and people? How do you engage remote employees who work thousands of miles away?
We're exploring these questions (and more) over in our dedicated Corporate Comms review.
The sales process — automated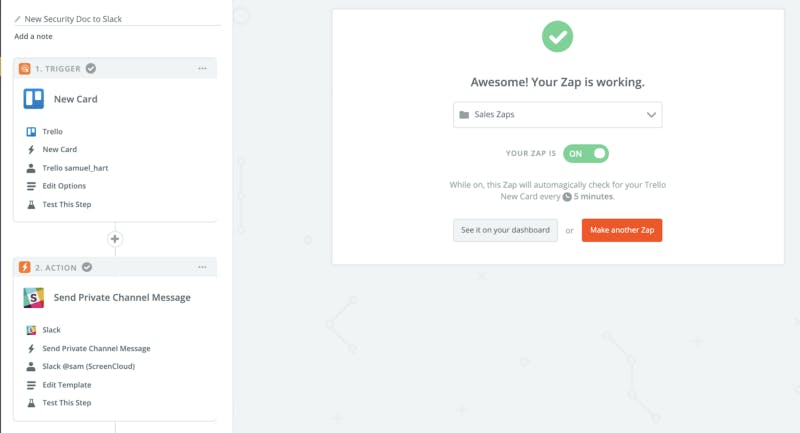 Last month our Business Dev Manager Sam helped answer an important question: How can a company run for nearly two years without any real sales team, and keep the lights on?
The answer of course, is by automating the sales process. We're letting you into to all of our secrets on how and why we did it here.