You know those mornings when your favorite barista says "hey, this one's on me" every now and again as you reach for your hot cup of coffee. Doesn't it feel good? The power of surprise and delight is huge when it comes to increasing customer loyalty, return business and just making your customers feel super valued. Which is really what hospitality's all about right?
So if you own a store, a restaurant, a café or anywhere else where your customers come in and you want them to leave just a little bit happier, we have ideas for you. Using your digital signage screens and these awesome ideas, you can surprise and delight every customer who walks through the door.
Top tip: Use this guide to map out exactly who your digital signage audience is and what they want to see before you begin.
8 Ways to Surprise and Delight In Store Customers using Digital Signage
1. Real time marketing campaigns
Something that TV shows do really well is highjack real-time moments in the lead-up to a new release. If you were a fan of Netflix show Stranger Things you may have seen the phrase born from fans "Justice for Barb". While this phrase made it way onto t-shirts, badges and other paraphernalia, one clever Starbucks barista penned a note to Barb actress Shannon Purser, that said "Barb deserved better" which quickly clocked up more than 28,000 retweets.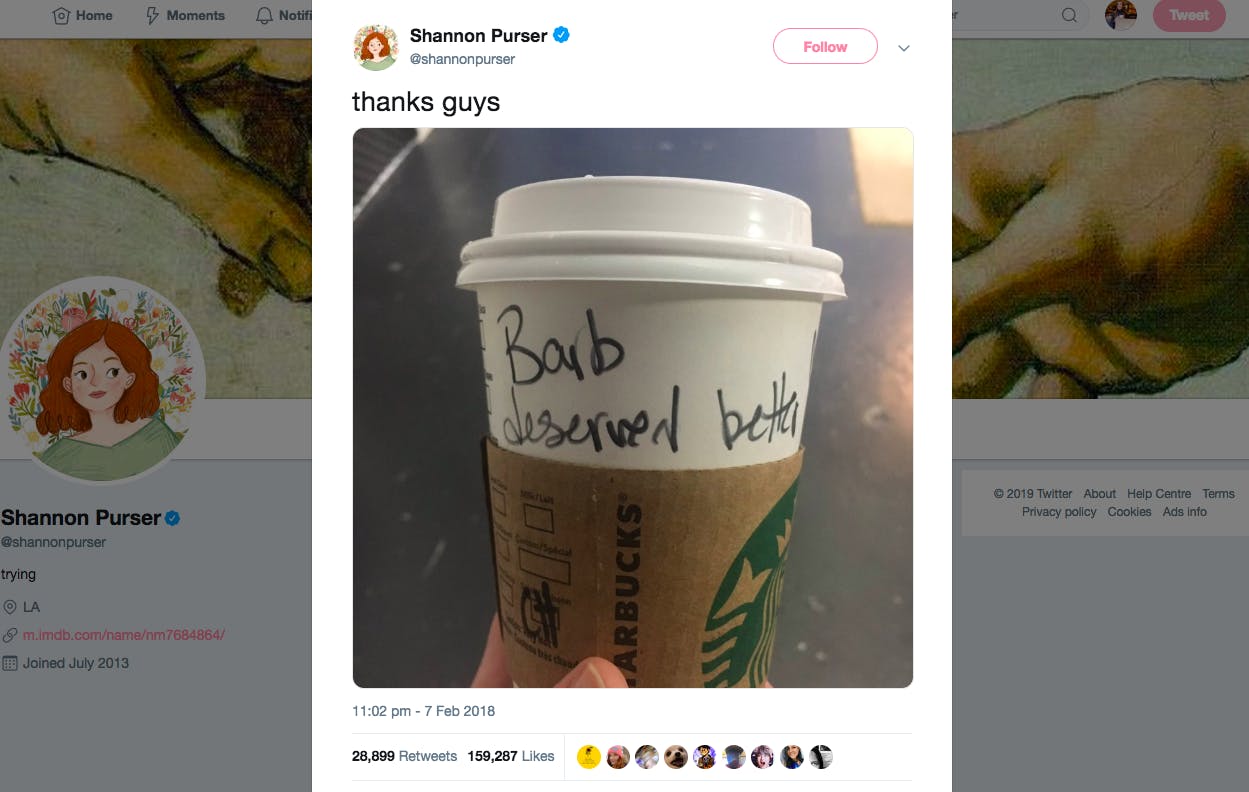 Now you may not be lucky enough to have Hollywood actresses visiting your café or store but you can use your digital signage screens to jump on any relevant trends to surprise and delight customers.
Know that your customers are into Game of Thrones? Make a stand on who you support with a quick notice or by sharing your #ForTheThrone character of choice. Feel like your customers will love Pancake Day? Get a special recipe up on your digital screens for them to take home with them.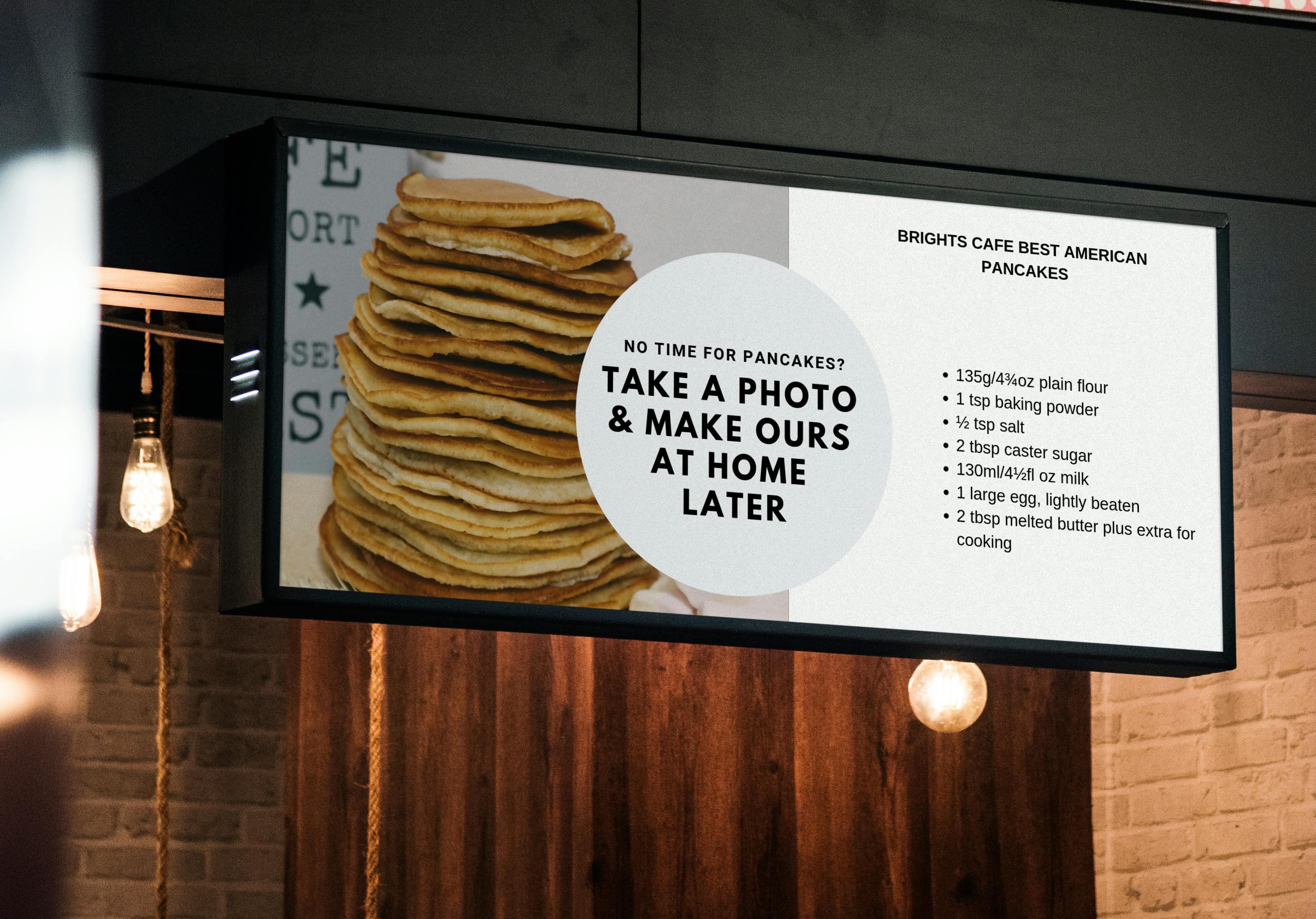 Using real time trends is a great way to think outside the norm of what your screens display and get customers tweeting, taking photos and wanting to share the moment further.
2. An IRL customer bonus
Have your customers made the effort to leave their sofa to actually come to your store or restaurant in real life? Then they, my friend, deserve an In Real Life Customer Bonus. What is an IRL customer bonus I hear you ask? Well, it can be anything you like really.
What's important is that you let people know that they got it with a cute digital sign. Not only will this surprise them (who doesn't love something for free?) it's also guaranteed to make them laugh.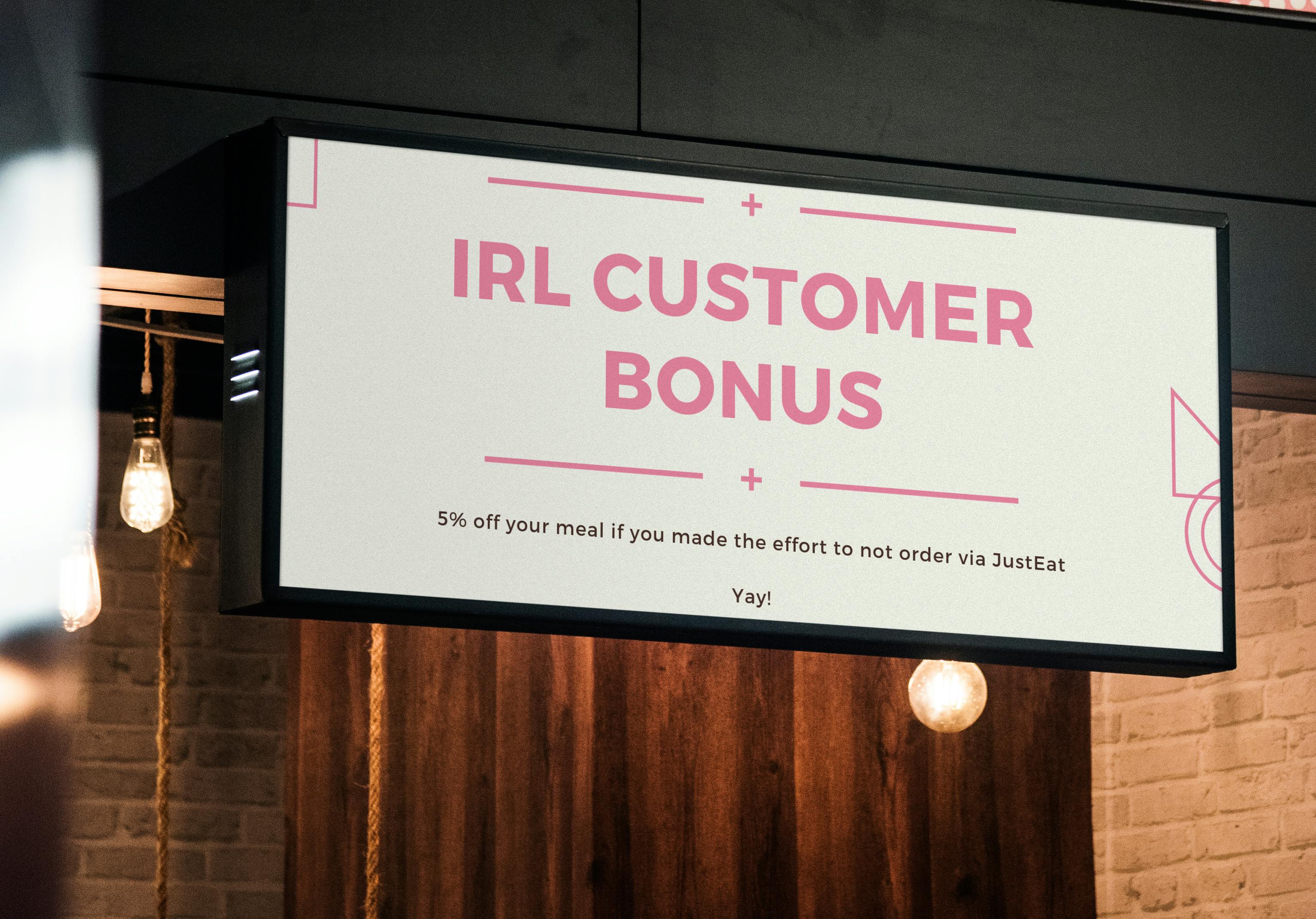 You could also tie this in with an event, such as Customer Appreciation Week like this spa and beauty brand did, giving a special offer to helps customers feel appreciated.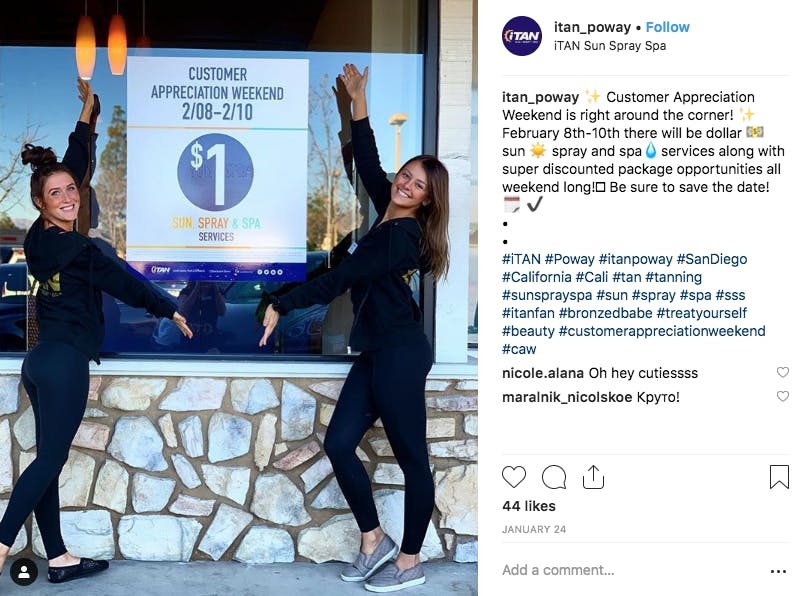 3. Wall of fame
In corporate companies reward and recognition programs are used to help recognize staff members. With permission, there's no reason why you can't celebrate your top customers in the same way. By using your digital screens to create a "wall of fame" you can help customers to feel recognized, and get them to spend more time with you as they strive for a position at the top.
This doesn't have to be sales-related either. Championing customers for work they are doing in the community, sharing photos of your cutest doggie customers, or even doing a birthday shout-out are all great ways to celebrate your customers on an in-store wall of fame.
4. Customer quotes
We all like to read nice things other people have said about us. When a customer leaves you a review, getting that review out into the world helps to build social proof which could lead to more customers. It also recognizes that customer and gives them a nod of thanks for taking the time.
There are a few different ways you can add existing customer reviews to your digital screens, like Facebook Reviews, Yelp app and TripAdvisor app. If you wanted to handpick the customer quotes that are shown, then Quote App is a great option.
For example, you could let customers submit "Overhead at…" messages. These are funny things they've overhead people say in your store or café which can be shared as anonymous quotes on screen.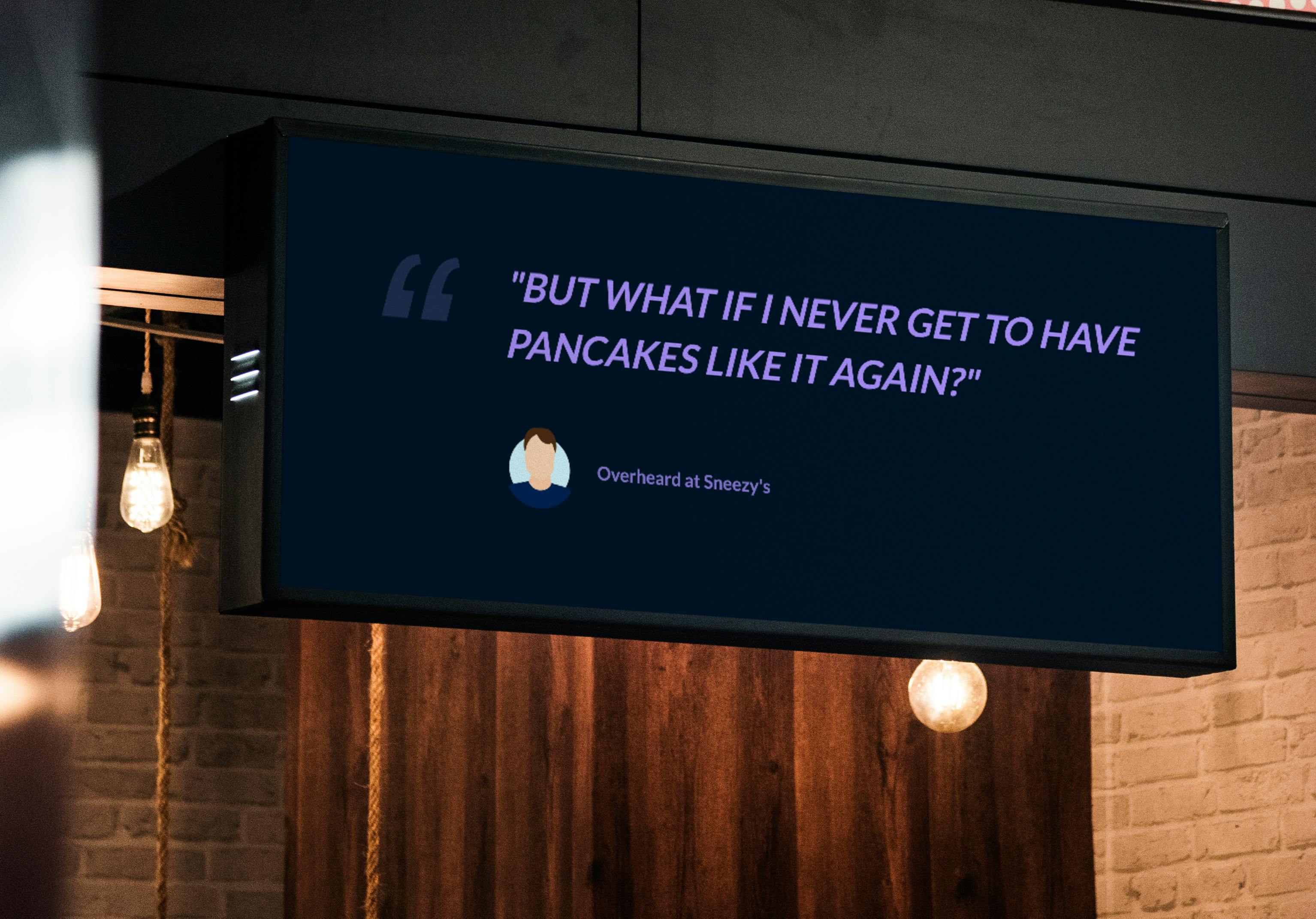 The more creative you can get with your customer quotes, the funnier and more surprising they'll be.
5. Meet the staff
Your team members are likely to be the heart and soul of your company. Helping your customers to get to know the people behind the name badges is a great way to build relationships with your regular visitors.
An easy way to do this is to use Meet the Team app. By adding all of your staff to a simple spreadsheet, you can create a running order of your different team members and let them add other fun facts, like a quote or their pet's name.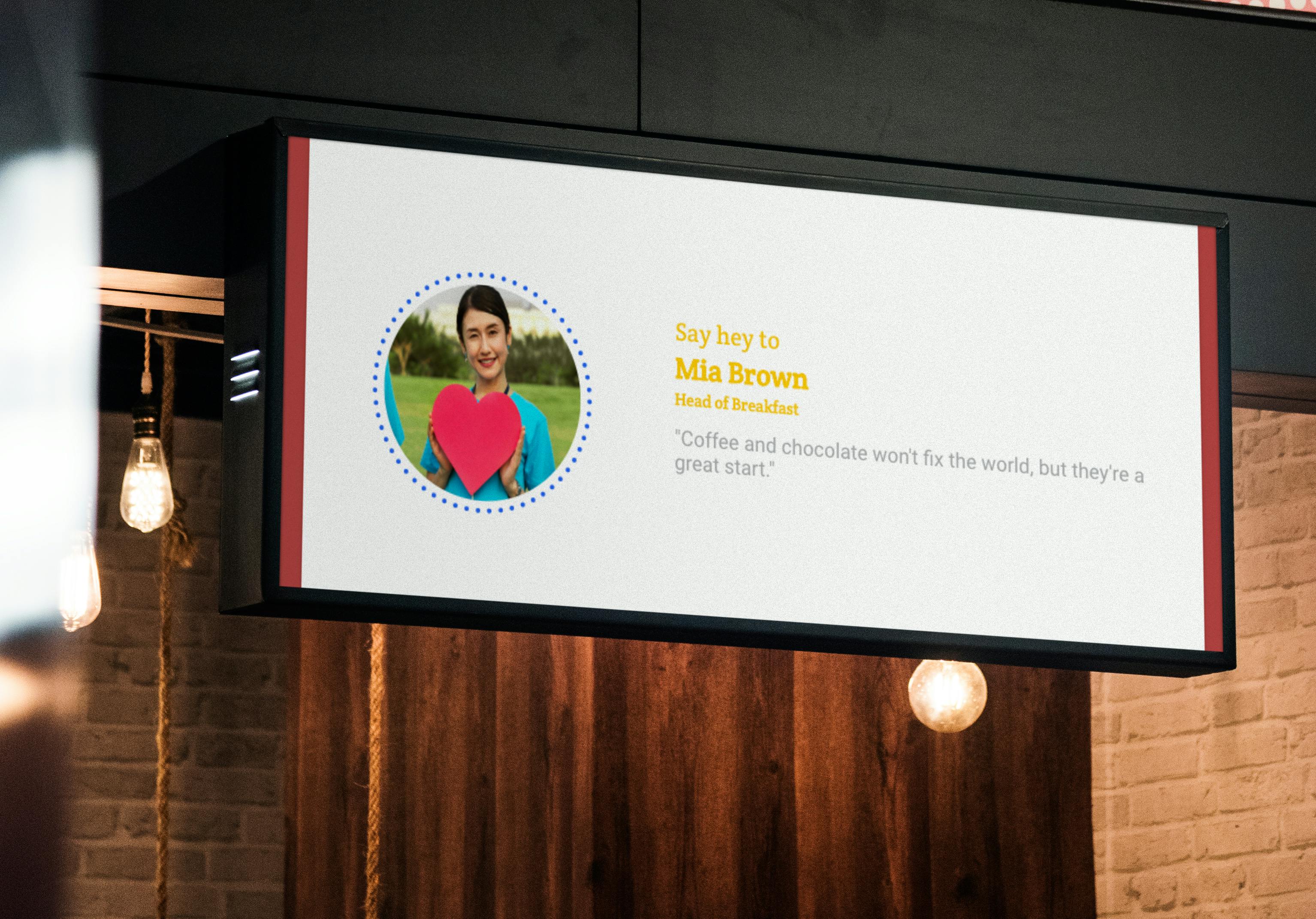 6. Easter eggs
"Easter eggs" are something video gaming developers build into their games. They're a little secret, joke or a special feature that have to be searched for, designed to reward the game's most loyal players.
Digital screens are a great way to provide games, or Easter Eggs, for your patrons to find. This adds a little fun into the day, sparks conversation and increases dwell time and participation, a win-win for everyone.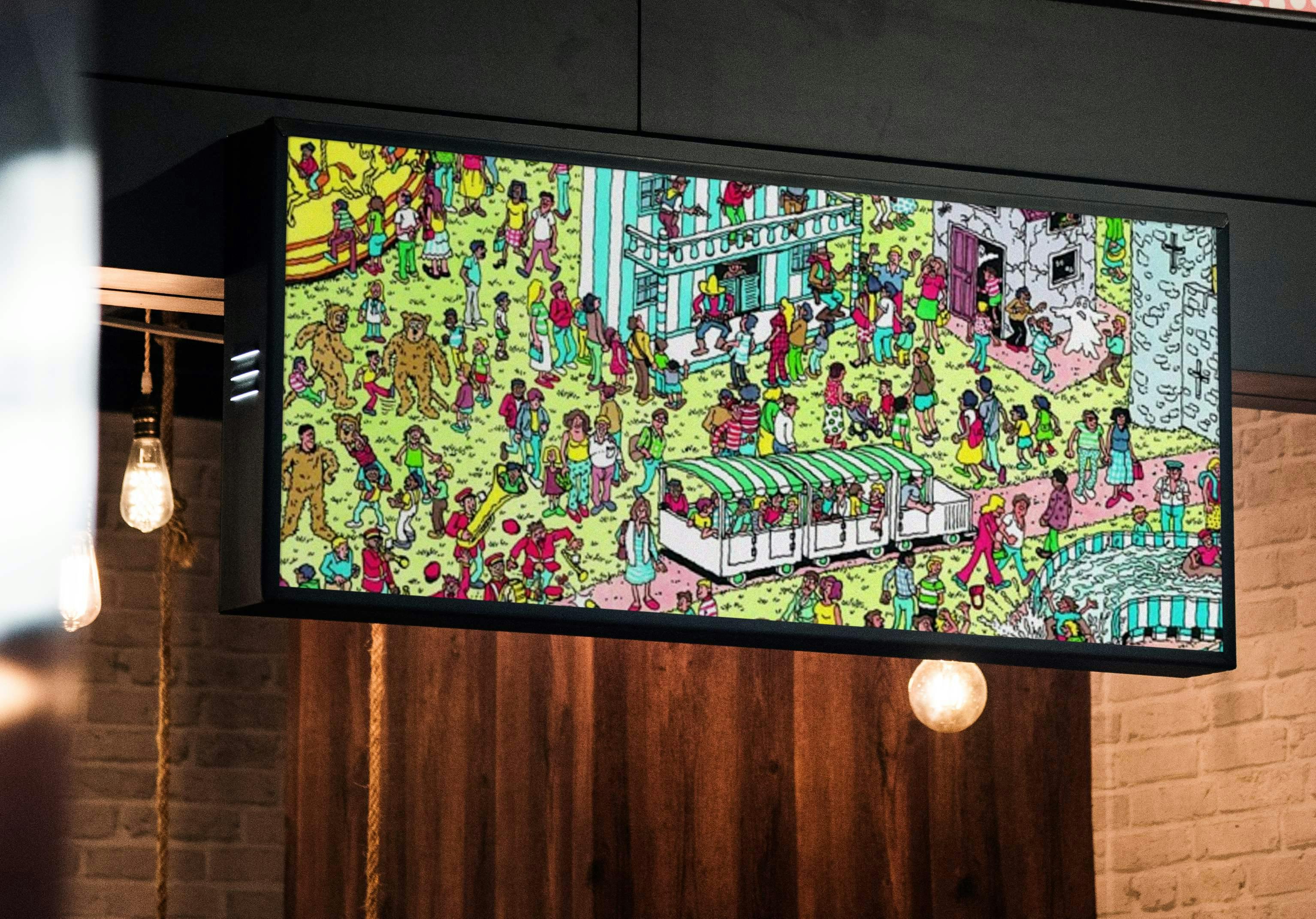 Where's Wally image source via Telegraph, original source PA.
This could be a popular puzzle, a "question of the day" quiz, a riddle or something to test if your customers are engaged with your digital signage. For example, you could add a small notice in a zoned display that says if anyone quotes "Luna Lovegood" to the barista they get 10% off their order, then see how many times it's claimed.
7. Humor
One of the characteristics of the tweets you'll find in Twitter's daily "Moments" feed is that they're funny. For example, a thread about "How dream logic makes no sense" with photos and tweets from people explaining the great dream ideas they had only to wake up… and realize they weren't so great after all.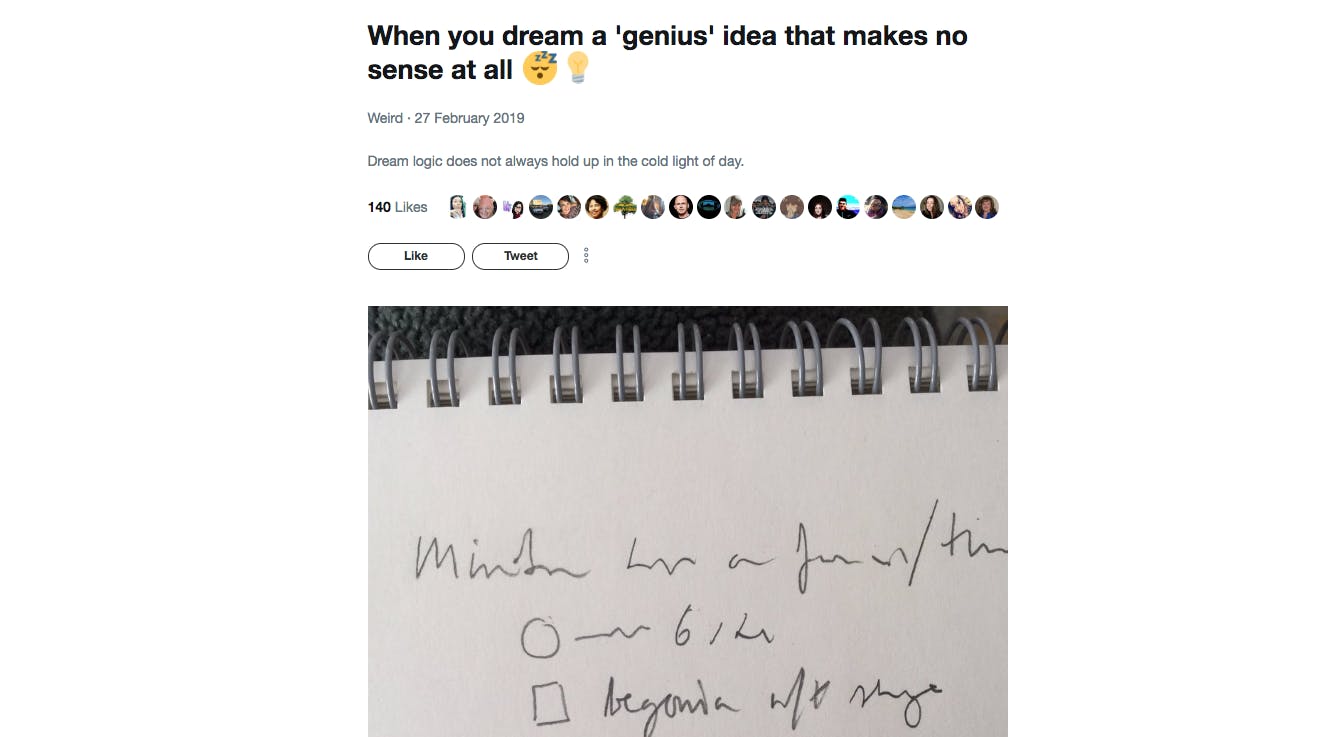 If you can capture this same type of humor, without it feeling forced, that's the magic formula for surprising and delighting customers while they spend time in your store.
This could also be as simple as a quick pun or funny message for customers, that will likely get photographed and shared time and time again.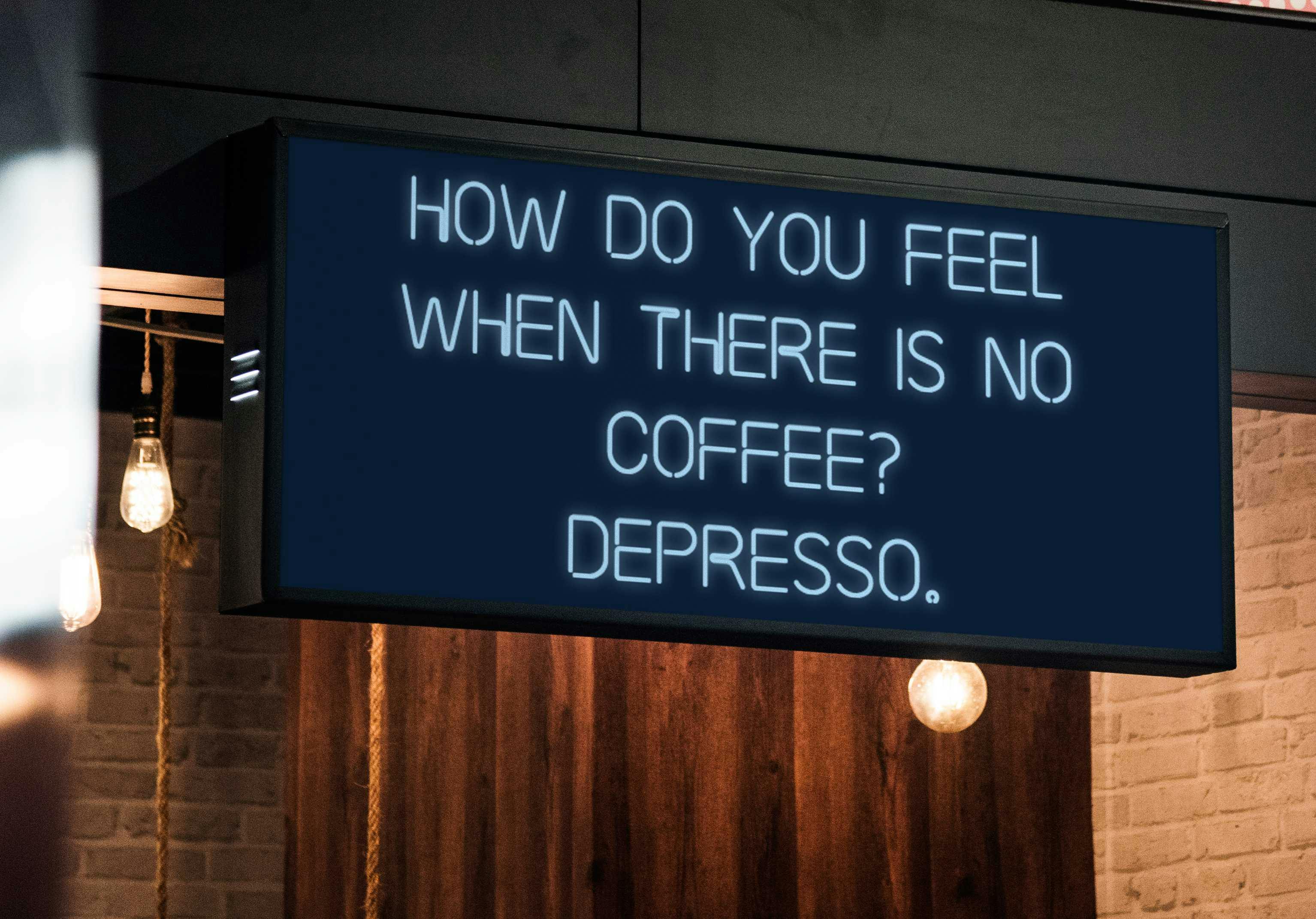 8. Pre-empt FAQs
If you're stuck for ideas on how to impress customers, chances are you already have some of the answers right in front of you. They're in the questions your customers ask. Spend a week where you note down every question your customer asks you, like "where do you keep the sweaters" or "are dogs allowed in here?".
Once you have your list of questions you can create digital notices to help answer them. This solves customer questions and could make future customers feel as though you've read their mind, which is always a cool feeling. Once you have a backlog of notices you can get them to pop up on your screens during busy times to help solve customer queries, before they've even asked them.
How are you cool cats using your digital signage screens to best surprise and delight customers? We'd love for you to send us pics of your winning displays on Twitter to @ScreenCloud.