If we asked what the biggest supermarket pain point was for store owners, what do you think the answer would be? Getting more customers through the door perhaps? Upselling to them when they get there? Providing information about limited stock items and sales? Or maybe it would be improving things internally - making staff communications easier and improving productivity.
What if we told you there was a simple solution that solved, say 10 different problems using one system? Sure, it might be hard to believe, but the truth is, we've seen it in action.
Enter digital signage.
You see, digital signage (that's the art of using TV screens to share content) is so much bigger than entertainment alone. It's a seriously useful way of managing promotions as well as staff and customer journeys through to that all important sale.
Here's how it works.
Setup up a digital signage screen in your supermarket
To set up a digital signage wall in store you need just two things:
To begin with you'll need a screen and a way to get your screen online. If you already have an Android TV then you're good to go. All you need to do is navigate to the Google Play Store, search ' ScreenCloud' and download our app.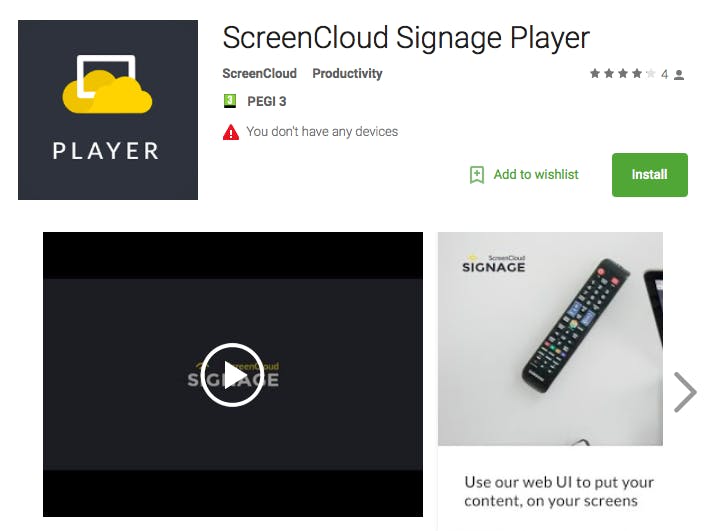 If you don't have an Android TV then hey don't worry. Simply grab your regular TV screen (you know the one that's been getting dusty for a while) and purchase a cheap media device like the Amazon Fire TV Stick 4K or the Chromecast with Google TV, both of which, will help turn your screen into a digital sign.
If you need help finding a more business ready device for your digital signage, take a look at our hardware selector tools to learn more. We recommend the Station P1 Pro as it is fully optimized and purpose-built to work with ScreenCloud. 
Once you have the ScreenCloud app downloaded on your screen, take the pairing code and head to https://screencloud.com/signage to set up your ScreenCloud account.
Select "add screen", enter the pairing code and that's it. Your supermarket digital signage screen is ready to go and all you need now is some great content.
Supermarket digital signage content
Once you have your digital signage screen set up it's time to focus on what great content you want to show to your customers. Don't think that because you're a supermarket you can't be creative. Retail is where it's at after all!
Luckily, for even the most design-shy we've come up with a full range of easy to manage and easy to create solutions that help you to get great digital signage content live really easily.
There are a few different ways to feed the beast as they say, the first of which is using content you already own.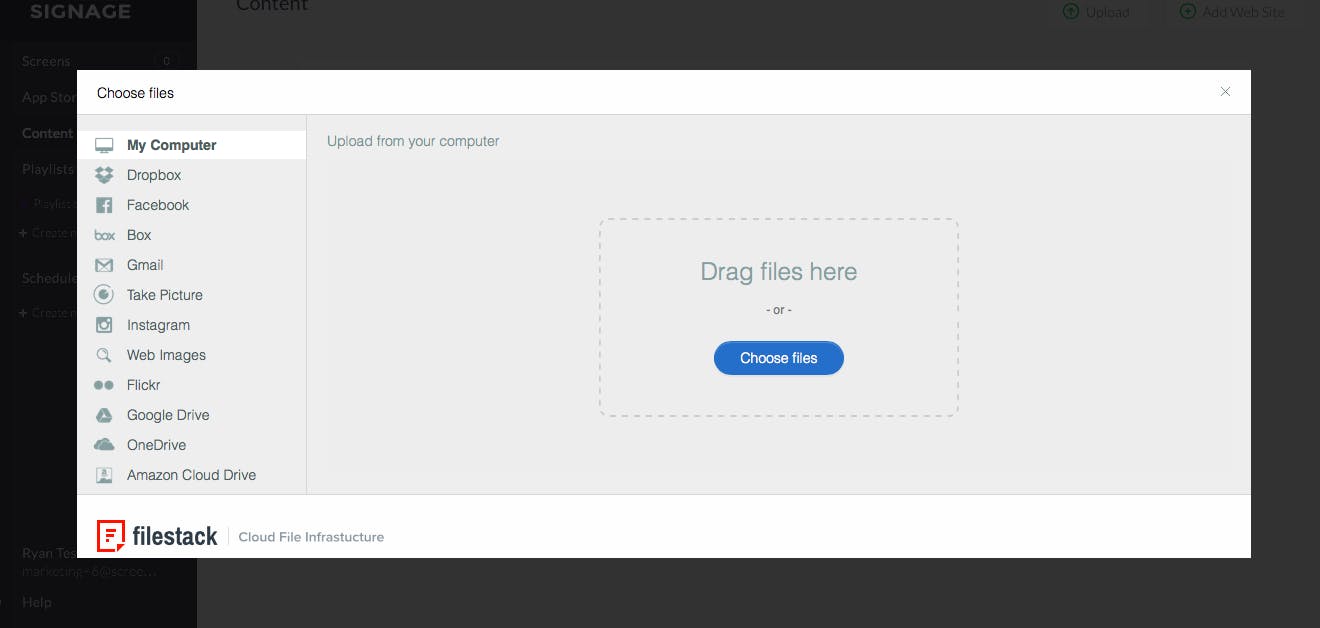 With ScreenCloud's CMS you can add in images, video files, presentations, PDFs and website links from content you already own.
At a basic level this could be images of products, digital menu boards, videos of products or web campaigns.
You can also use an app like Dropbox Gallery app, which will allow you to upload folders of images and see new images appear on screen, as they're added to your Dropbox account.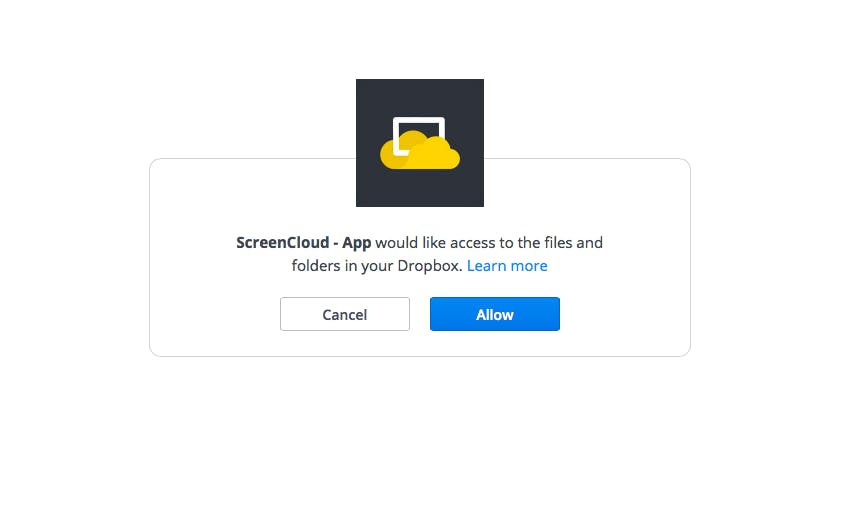 It's these types of tools which ensure once you set your content up, it doesn't go out of date.
Digital signage apps
If you want to go beyond simple file uploads, that's where the ScreenCloud App Store comes in. With over 50 apps to choose from, creating content becomes really, really simple.
Some of the different types of content you could employ for your supermarket include:
Social media content
From your supermarket's Facebook page, through to Twitter feeds, Instagram galleries and even YouTube playlists, our range of social media apps mean you can repurpose social content that's already working.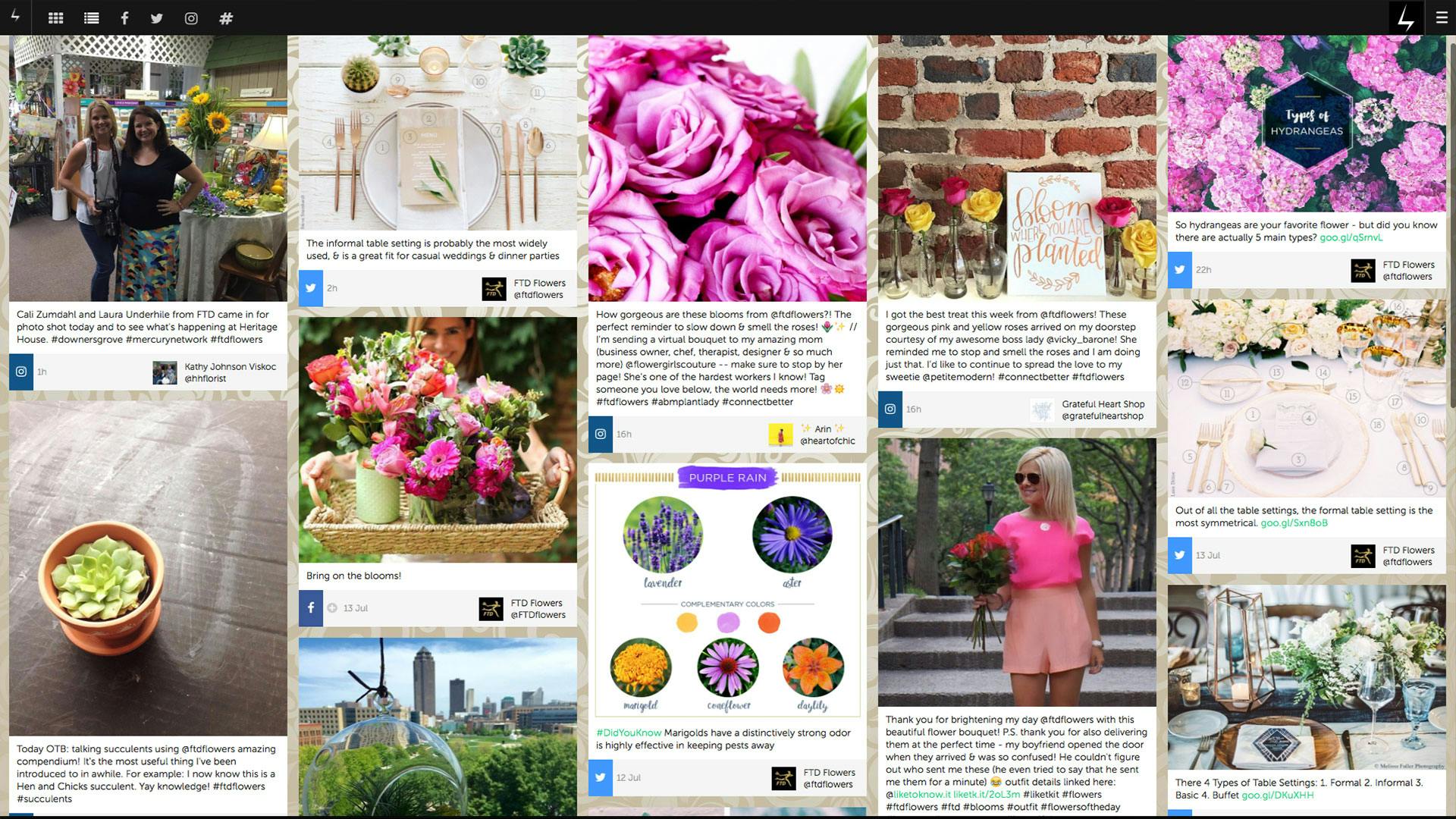 This could be sharing your own feeds (hey new followers), the feeds of your customers or specific campaigns. You can even use the search function to find customer testimonials or reviews and pull these direct to your digital screen. The beauty of social media apps is that once they're set up, you don't have to lift a finger.
Your screens get updated as often as your social channels and let's face it, that's all the time.
Real time content
Alongside your content you want to know another great way to make customers linger longer? Showing them real time information. It's why coffee shops and waiting rooms have been using digital signage for years, because it's a great way to feed people so that they stay longer. Within your supermarket you can use live news apps to share the latest headlines.
You could also make customer journeys easier by sharing live traffic updates from around the area.
Other useful content could include currency rates (particularly if you have a money exchange service), world clocks and stocks.
Custom-created dashboards
As well as creating single social media streams you can also use tools such as TINT - a cool app that allows you to create a custom social media dashboard. This pulls together content from all of your channels into one single stream. An awesome way to capture attention and ensure you appeal to your entire audience, regardless of what social channel they value most.
You can use apps like Dash to give you a full view of your company's health, great for employee rooms and back offices.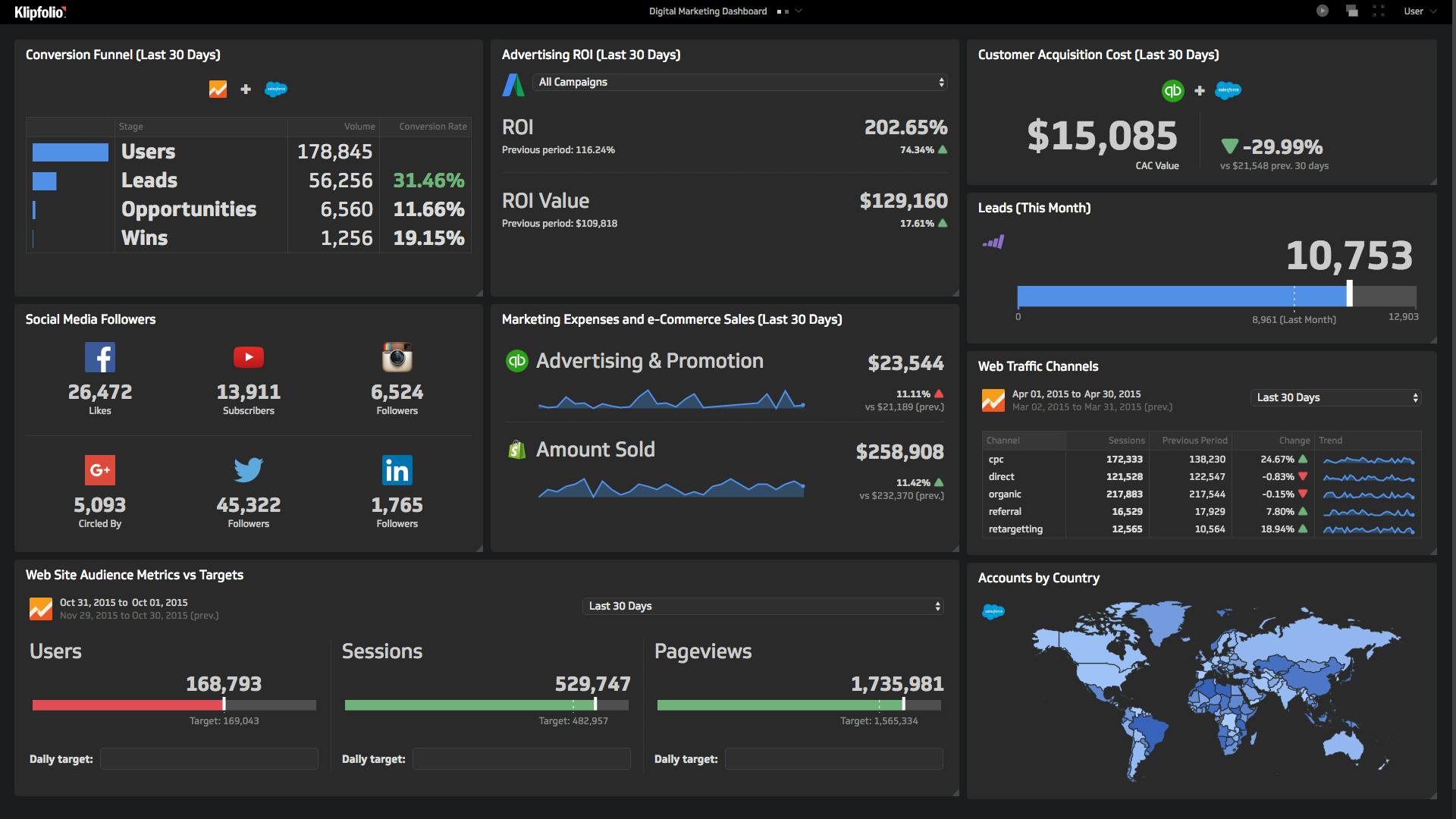 Other apps can be used to create custom dashboards of your product stats, promotions and offers and news on any events or charitable initiatives you might be running at that time.
Noticeboards
What's the easiest way to communicate with your customers? A simple noticeboard sometimes says it best, of course that's why many supermarkets are still supporting their paper versions. With a digital sign, your noticeboard can be just as flexible and will look a lot better too.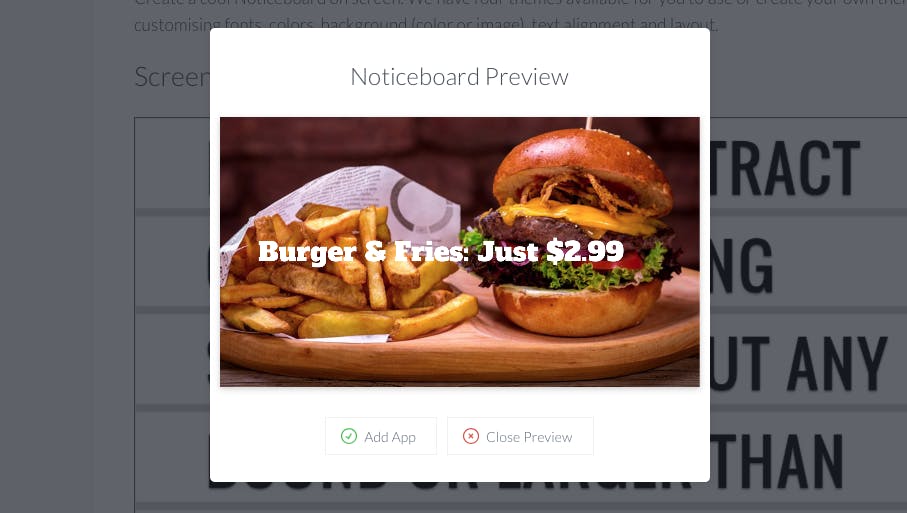 If you need some help getting started, Noticeboard app is a truly simple way to set up a digital notice around any topic you like. You could also create notices in Google Slides and have them update automatically on screen which is great for simple boards and daily offers.
So what else do you need to know?
We could harp on all day with digital signage wizardry, but sometimes it's best to just get started. For ideas on content creation, managing multiple digital signage screens from one network and creating the optimal playlist for your supermarket's screens, head over to our Ideas blog. Or sign-up to our 14-day free trial and see how absolutely easy it is to get your displays set up and tinker around with content. We're ready and waiting to help you get started.