We all know how online e-commerce has grown in the past few years. That's because of the boon of the Internet and consumers who wanted things to be more user-friendly and time-saving.
Well, that might be true, but one thing that you cannot take away from a common consumer is the urge for retail shopping. As no matter how many evolutions online shopping would go through, physical retail shopping is always going to be people's favorite cardio. 
But as a retail store owner, managing to sustain the customers and make sure that they keep coming back is not easy. Well, not anymore as we bring to you the ultimate retail store marketing armor- user-generated content.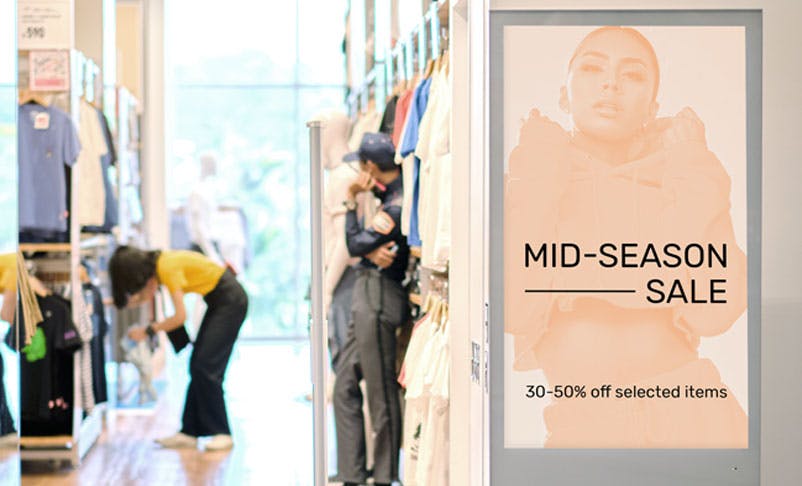 What is user-generated content?
Let's understand UGC from the point of view of a retail store owner. When customers purchase at your retail store, and they share their experience on the internet. The experience can be in the form of a review, a social media post, an image, or a video; each one of this content is user-generated content that you can repurpose across several consumer touchpoints and gain the marketing benefits it brings in.
What brought UGC into the spotlight is the fact that it is raw and transparent, making it more reliable than any other content. Millennials say that information received through UGC is trusted 50% more than information from other media sources, including TV, newspapers, and magazines.
How does UGC improve the retail store customer experience?
1. Build Trust In Your Brand
User-generated content is the most transparent form of content as it is not edited pictures clicked in the studio lights; it is real-life stories shared by experienced customers. These experiences show your products in action that inspires your target audience. 
Since it is a user behavior to look for reviews or testimonials before making any purchase decisions, looking at their peers in your marketing campaigns would make them trust you more.
2. Better Engagement Opportunities
While brands would hire high-end models and professional photographers, who might accentuate the brand campaigns, but consumers don't find them relatable. 
If you want your target audience to stop by and engage with the content, then you need user-generated content. UGC is unique, and it will help you to stand out among your competitors. 
3. Tell Your Brand's Story
When you choose your customers as your brand advocates, they become the narrators of your brand story. Well, you can pay someone to promote your brand or speak about it, among others.
But, when your customers willingly share your brand story among their friends and family members, and you use their voice at your retail store marketing to convert the prospects, you gain organic success and customer loyalty.
4. Boost Retail Store Conversions
User-generated content is the ideal form of content marketing to inspire your target audience and help them imagine how your products would fit perfectly in their lifestyle through relatability. 
When you leverage UGC around your retail store, the familiar faces encourage your visitors to make better purchase decisions, helping you to improve your conversion rate like never before.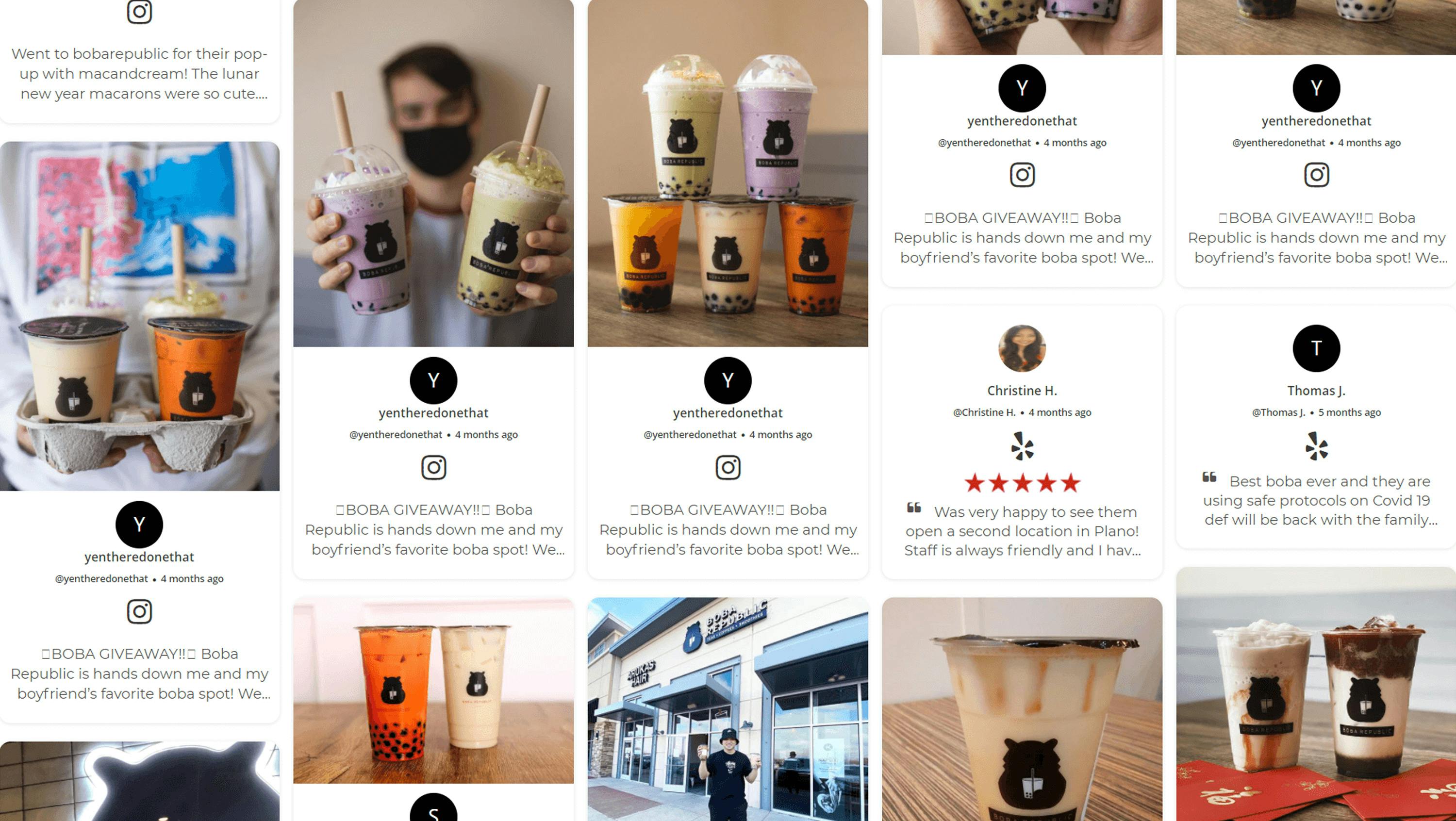 How to leverage UGC in your retail store marketing
While UGC is generated online, you must be wondering how to blend it into the in-person shopping experience. Well, here are some interesting ideas for you.
Showcase UGC On In-store Digital Signage
Displaying user-generated content on digital signage across the store creates possibilities for you to captivate your offline audience with the visual UGC or testimonials, inspire them, and encourage purchases.

The best way to add UGC to your retail store's digital signage is by displaying a social wall. You can either add content using your branded hashtag or handle. Each time a customer creates content for you using your hashtag or handle, it will automatically appear on digital signage, offering a real-time engaging experience to the store visitors. 

ScreenCloud has recently collaborated with Taggbox Display, a Social Wall platform. Now you can seamlessly leverage the Taggbox Display social wall on your ScreenCloud digital signage screens and achieve compelling results.

Incorporate UGC In Print Media
A retail store owner's target audience is the local shopper. Now, the best way to reach the local shopper is through print media. It can be banners outside the store, the local newspaper, pamphlets, and more. Why not incorporate UGC in them and create more actionable printed ad campaigns?

Leverage UGC In Social Media
Another place where you can find your target audience is social media. When a prospect wants to know about you as a brand, that's where they are going to search for you. Why not make their experience worthwhile with UGC? Add user-generated content to your social media, create target-specific UGC social ads and instill social proof in your customers to generate more UGC on social media.
Taggbox Display
Taggbox Display is a powerful tool that lets you collect, curate, moderate and effectively display your brand or event's social media. Use hashtags, mentions of your brand, page URLs or social media tags to select which content to show. Taggbox integrates with 15+ social media platforms in conjunction with ScreenCloud for an effective digital signage display. Please note: Taggbox Display is a paid-for third party app integration; to use it with ScreenCloud, you must first create an account at taggbox.com.