The local convenience store is just that: convenient. The retail experience isn't generally one where you go to browse – odds are, you visit for something specific. 
This makes profitability a hard goal to reach for many small businesses, like convenience stores. But, by bettering the customer experience, and by strategizing your marketing, it can be possible to drive growth and revenue without much effort at all.
The benefits of digital signage and the small business
Whether you deploy one screen or 20, the intention remains the same: good and purposeful content on screens is a great way to connect with your customers. 
Dynamic messaging
Ultimately, the success of your digital signage strategy comes down to what content you show. The importance of this can be seen from a recent study that showed digital displays can increase purchase amount by 29.5% and make customers spend 30% more time in the store; 44% admitted to it influencing their purchasing decisions.
Dynamic messaging can be anything from a countdown to your next promotion, a rolling feed of real-time Google reviews, and an on-brand promotional poster easily-designed with an app like Canvas. 
Reduce perceived wait times
A great benefit of digital marketing in convenience stores is that this dynamic content can reduce perceived wait times; up to 35%. This can be a game-changer during peak hours. 
"Occupied time feels shorter than unoccupied time." (The Psychology of Waiting Lines, David Maister.)
Screens are a great distraction, so distract your customers with the content that you want them to see. 
Increase sales of speciality products
The draw – yet sometimes annoyance – of convenience stores is the amount of choice. With so many products on offer, how can your customers make an informed decision and differentiate between regular products and those you wish to promote?
When Mitchell's Deli found their top smoked chicken just wasn't selling, they created a video to show on their screens with ScreenCloud; they sold out of smoked chicken the next week.
Digital screens are a powerful advertising medium that help draw attention to specialty products (and specific content) that can otherwise be easily missed.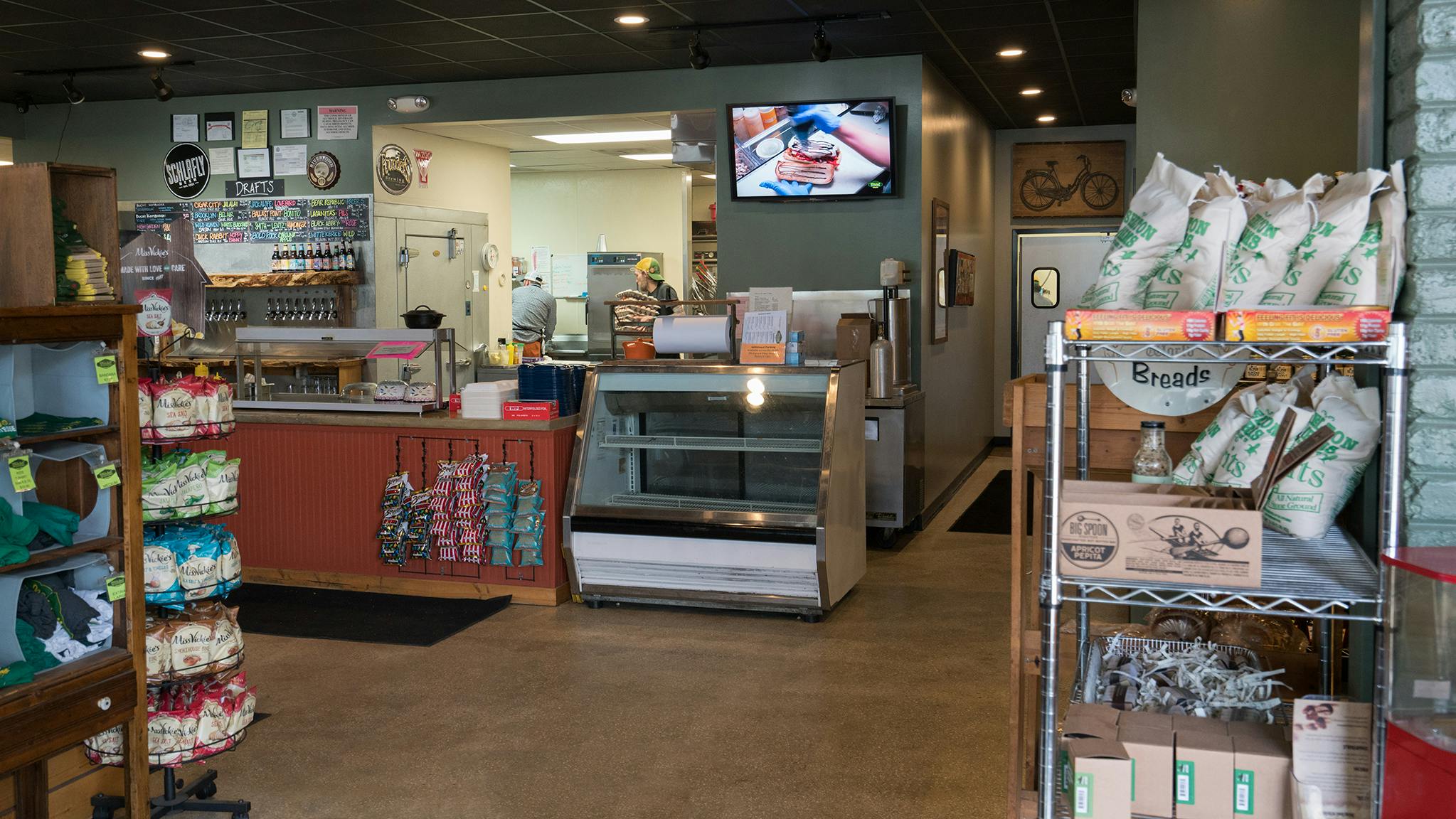 Make real time offers
Just like when you're web-browsing, targeted and personalized ads can help inform – and push – purchasing decisions. Digital signage can work much in the same way. 
With digital signage software providers like ScreenCloud, you have the ability to schedule content and also make edits to show across all your screens in real-time; getting the right message in front of the right audience at the right time can be an incredibly powerful marketing tool. 
Scheduling content also takes the hassle out of manually uploading and removing content throughout the day; set the time, date and duration you wish specific content to show – like coffee deals during the breakfast rush hour, for example – and let your content work for you.
Upsell and influence where it matters
Use your digital screens as signposts along your customer journey; have screens at the entrance of your store and show where the different sections are; place items on offer near your next screen and advertise those; and show what else you offer on screens behind the cashier. 
Digital signage never dates, and you can customize it specifically for your store. You can use your screens to upsell items when you need to, and provide influence where it matters, across every point of your buyer's journey. 
Build your community
Convenience stores are at the heart of the community. So use your screens to enhance it.
A social media wall, Instagram feed, Twitter feed or reviews by your top customers left on TripAdvisor, all make for a stunning wall display. For existing customers, they get to see their words up on screen, for new customers they get to become part of the community and learn more about why people shop with you.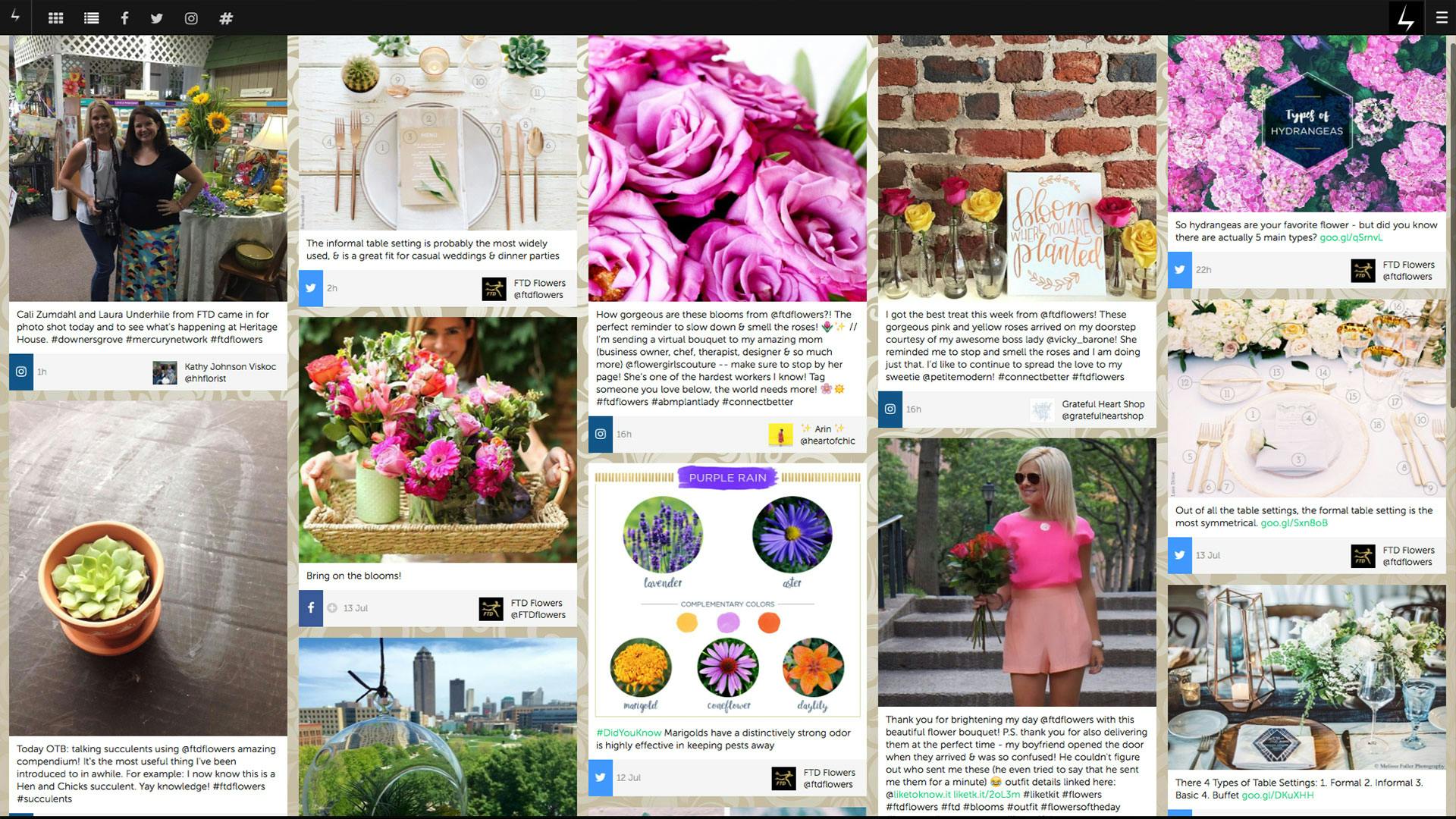 Increase profits
Screens don't just work for the consumer, they can also assist with back-office activities. 
Create a dashboard using business intelligence software like Tableau and show this on a screen in your back-office; visualize data like stock levels, profits and areas of deficit to empower you and your staff to make data driven decisions. 
Get started with digital signage for your convenience store
Want to know the best thing about digital signage? With today's cloud-based systems and software products right off the shelf, it takes mere minutes to begin showing digital content on your store's TV screens and at the store front. Find out for yourself at https://screencloud.com