You've seen them at the grocery store down the road, at your local bar, at your kid's school. Digital signs! But what about your local barber shop or beauty salon?
For small businesses, getting introduced to new technology can sometimes be terrifying. To help you get started with digital signage in your barber shop or salon, we asked certified social marketing expert Season Bennett, who manages 11 screens at her 11 barber shops remotely for her thoughts on:
Why is digital signage beneficial?
Where can you use digital signage in your store?
What content you can put on your first digital signage screen?
Take a deep breath and let's go!
First is first, what is digital signage? Digital signage allows you to put content like images and documents on a digital screen. A digital screen can vary from LED TVs to iPads and tablets (or even computer monitors).
How does digital signage benefit a beauty salon or a barber shop?
Remember how you create a new poster every time you have new offers or products? No more!
Compared to traditional signs and posters, digital signage is dynamic. You can put videos on and you can update your content regularly and remotely. This is great especially if you have lots of locations to manage.
When your schedule becomes too busy this also saves a huge amount of wasted time and money in replacing all your static posters.
Because digital signage is so diverse, it's a powerful tool to engage with your audience in a meaningful way. Here are some examples:
Different content for different days, times and seasons
With digital signage updating your content regularly becomes easier than ever. Show off your awesome summer hairstyles, the hot new product hairs and your latest offers without thinking twice!
Personalisation
Digital signage allows you to personalise your content as much as you want. For example you can update content to serve different audiences in all the neighbourhoods you're located.
But hey, there are so many more things to show. Is it your customer's first haircut? Now you can celebrate your customers on the screens, during their appointment.
Internal and external communication
Depending where you place your screens, you can use digital signage to communicate not only with customers inside your shop or salon, but also with your staff members and everyone who passes by your shop.
Putting a screen in the staff's room can make it easier for all your hairstylists to stay up to date with work schedules.
A screen on your shop's window on the other hand will show off your amazing skills and products to new potential customers.
Uses of digital signage in a beauty salon or barber shop
So, we've walked you through benefits of digital signage - but now it's time for some inspiration. Here is a bunch of ideas for your content strategy to make the most of your digital signage screens.
1.Share information
One of the simplest ways to get planning your content is information relevant to your audience.
You can start by adding real time content such as the date, the time, the weather, and the news. Then, you can use apps like Noticeboard 2.0, available in the ScreenCloud App Store, to get the weekly or daily offer on your screen in seconds.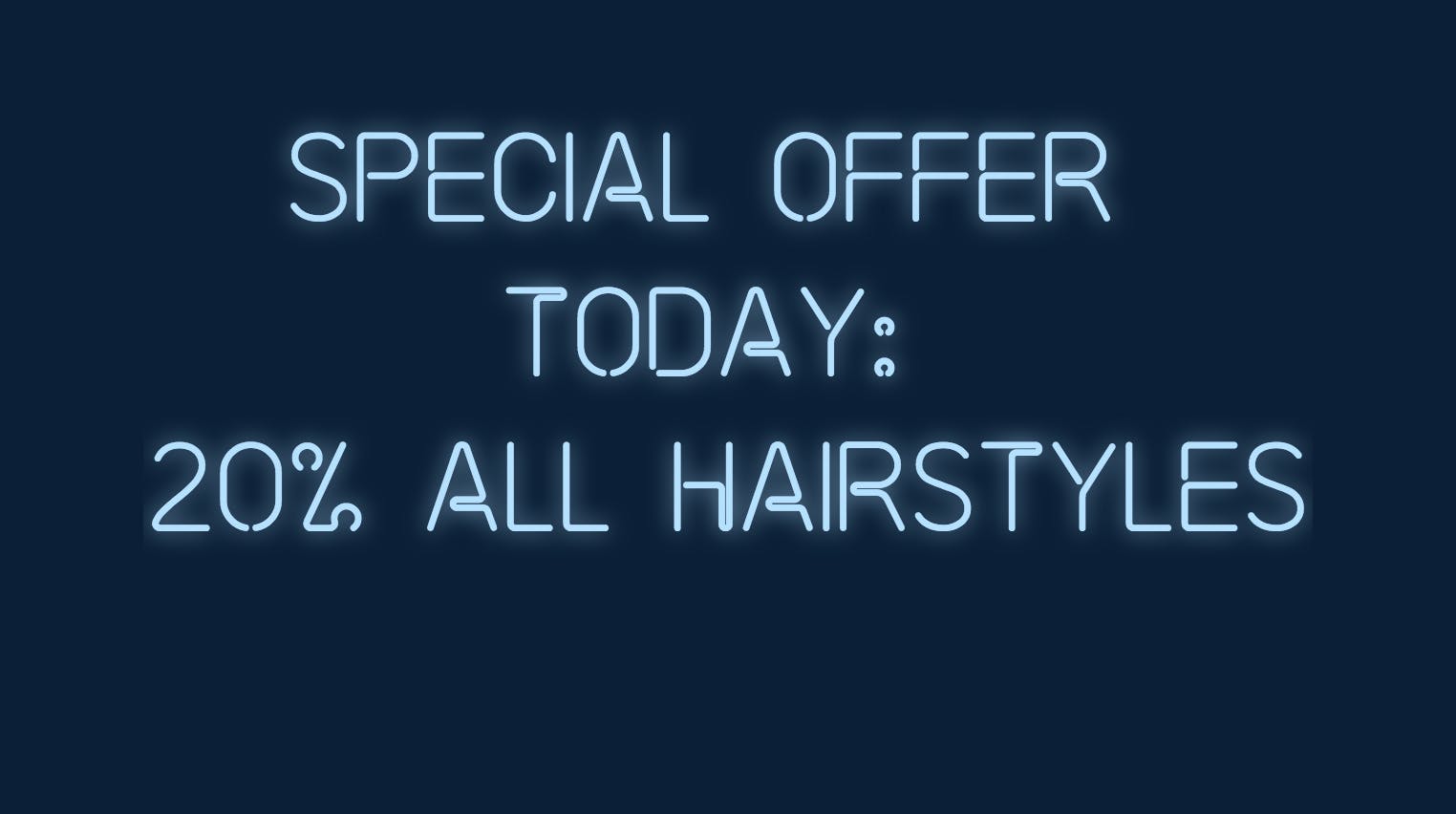 2. Celebrate your customers and your staff
You know that kid. You've been cutting her hair since she was 4. She's coming next week for her hair and makeup for graduation. Oh how time flies. You're so proud of her. Why not make her feel super special by congratulating on your screen? Here is how digital signage adds personal value, builds your community and strengthens your brand.
Same goes for your staff. You can celebrate their birthday and their biggest achievements on screen.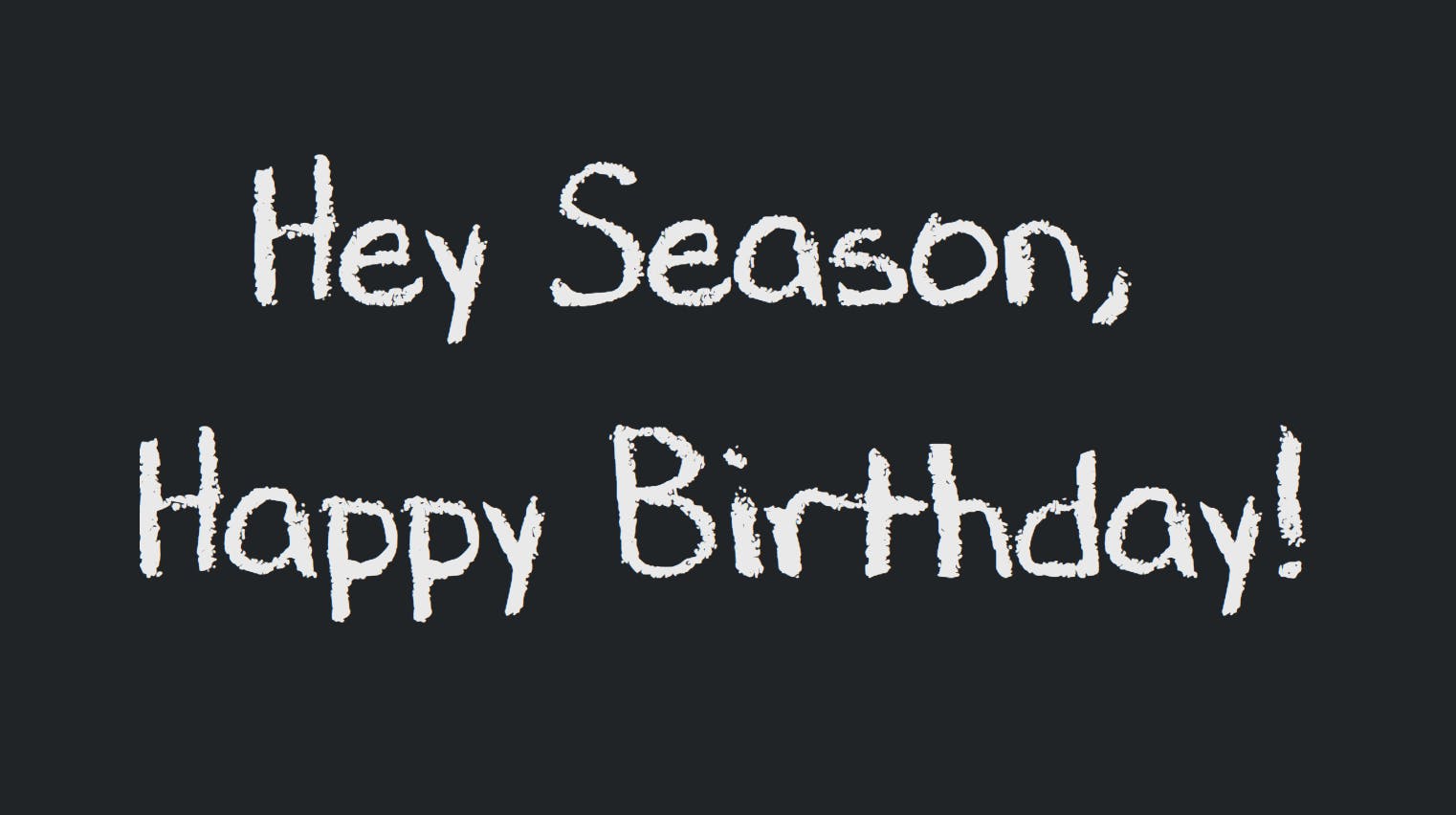 3. Social media
If you're already using social media feeds like Twitter, Instagram, Facebook or  Youtube, then why not share these to your digital signage screens?
Social media is great to engage with your audience also keep your content up to date and relevant. In that way you also make the most not only of your images and videos and your customer's generated content.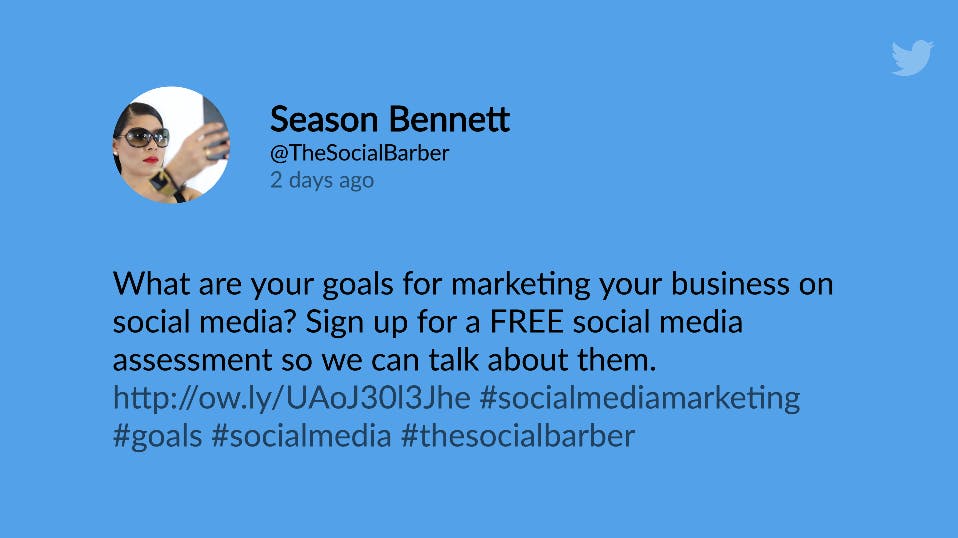 4. Testimonials
You already share testimonials on your website, right? But have you thought of pushing the words of your customers up to your screens?
Testimonials are proof that your business can be trusted and is a hundred times more powerful than you saying to your customers you're trustworthy.