Publish content to your screens directly from Microsoft Teams
Learn More


The Internet of things (IoT) and the connected space it works within have a dual purpose. Yes, it serves the retail brand and its aims in the way of more customer data, higher sales and a more successful brand. Yet at the same time, it also serves the customer by providing them with a better experience.
The more a store and its products can interact with the customer, the better the experience will be. With online shopping, every inch of the experience is tailored towards us as an individual. In many physical stores, the experience is the same regardless of who is making the purchase.  
1. The connected consumer and their connected space
One benefit of the connected space is that the store becomes as connected as the consumer. Everything the customer can see can be touched, adapted, explored and more finely tuned to the objective at hand. 
Think of your common product label on a dress. Other than size and price, do you really get as much detail as you need? In the online shopping experience, you would have images, videos, catwalk clips, stock details and similar products. Or think of a loaf of bread: you have a simple label telling you the price, and you have to search the packet itself to find the nutrition information, expiry date, genetic make-up, and so on. 
If all of these products had one common Internet-enabled system, such as a sensor, sticker or RFID tag, you could access all of the information from your smartphone. This would help the consumer to compare prices, see stock details, see where their food has traveled from farm to table, and make a much more informed decision about what they're buying.
This is truly the benefit of a connected space: creating a ubiquitous system which connects every product, allowing the consumer to compare and contrast rather than struggling with small print or not knowing at all. 
At the same time, the truly connected store provides an information and feedback loop. The customer makes a purchase and the shop is informed; the shop can then adapt the store based on individual customer interactions. 
From this data cycle, feedback becomes more frequent and the experience becomes more informed. The space is not just a space - it's a fully switched on organism that adapts, tracks, measures and adjusts at every possible avenue. 
2. Retailtainment within the connected space 
The connected space provides a better shopping journey, but it is also one that provides a better overall experience. We've seen recently stores that become clubs, music events, bars, coffee shops and more. 
This works twofold: it entices the shopper in regardless of whether they want to buy or not. Secondly, it allows the brand to make a true connection with that consumer - one that isn't based on how much they spend, but rather on their future potential to spend, refer friends, and provide social proof and online traction within their own personal network.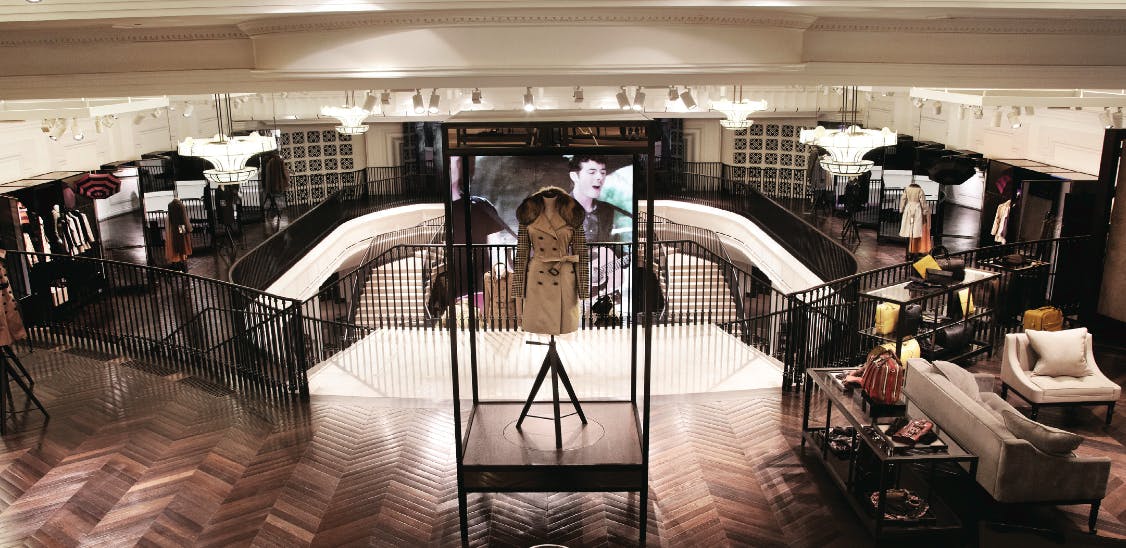 This is a far cry from the traditional wholesale model that aims to shift products at speed. Retailtainment spaces want to provide entertainment, with shopping as an afterthought. 
Some of the ways the connected space will facilitate this includes:
Virtual mirrors: customers can try on products by selecting them on screen rather than having to physically try them on in a fitting room.
Interactive experiences: vending machines, product displays and digital screens can be played with, changed and personalized to shopper preference.
Social media gamification and community building: products are released for the price of a tweet or Instagram image. 
Voice user interfaces (VUIs): visitors can to interact with products or displays using voice recognition alone.
A trends report by Deloitte predicts that:
"By 2020, the physical store will evolve into showrooms with the sole purpose of facilitating the research phase of the purchase journey." 
Many of the retailtainment aspects will endeavor to facilitate the research journey, but in a way that is more appealing and entertaining than an Internet search alone. With consumers researching their purchases online through mobile apps and testimonials, it is key that shops provide the same tools but with an added level that will surprise, delight and entertain at the same time. 
This is key if they are to provide a shopping experience that is seen as beneficial to the consumer and not just the store alone. 
3. Improved service and convenience
Sales teams are empowered by more data than ever. Luxury department store Neiman Marcus has introduced an iPhone app, used by employees, which allows them to unearth customer data such as purchase history at the point of sale. 
This allows sales teams to provide a new level of service and to differentiate each customer by personal interest. How reactive and useful this is when used directly in front of the customer is yet to be determined; however, this is the first step on a ladder to completely personalized service, something which we have been experiencing online for years.
The same Deloitte study suggests that the connected store of the future must provide two things: "inspiration and convenience," thereby striking a balance between "transaction and fulfilment."
The convenience of being able to access products much more quickly through interactive digital screens, enhanced digital signage wayfinding, and mobile apps and sensors must be balanced by personalized service and interaction.

An Accenture study has suggested that despite shoppers being glued to their personal screens, they still crave a human touch in their experience. 
Consumers need a balance of autonomy as well as great service, convenience, and personalized delivery. The connected space of the future should aim to strike this tenuous balance. 
4. Easier navigation
Part of the appeal of the connected retail space of the future is the ability to be more agile, and at scale. Previously, products were stocked and displays managed, and the turnaround of these ecosystems was fairly slow.
With more data and smarter products, which can work in tangent with human decisions and even smart digital signage screens that dynamically adjust, the result will be a more fluid navigation and store setup. 
Some of the ways the connected retail store will become more agile and easier to navigate in the connected space includes:
Connected doors with sensors that allow personnel and customers to enter and exit without assistance, particularly for VIP perks or special events.
Smart lockers or distribution systems that allow customers to collect pre-ordered products autonomously. 
RFID-enabled inventory tracking that allows staff members to keep better control over perishable goods and the availability of specific items.
In terms of navigation for the consumer, the mix of online and offline experience through the meeting of smart products will make shopping more convenient and easier.
Items can be navigated from the home or from outside the store, stock levels can be checked, and consumers could even be sent a push notification if the last product is removed from the shelf. 
Lighting systems could be automated to enable shoppers to navigate the store environment as easily as possible, while simultaneously saving on energy. 
Lastly, digital signage screens can be used as a method for navigating a store autonomously without having to seek human assistance, as could the implementation of robot store guides. 
5. Instant gratification 
Online shopping has become a source of instant gratification and one which we think will find its way into the physical store experience. Sure, you might argue that buying a product in a store is instant gratification, but does it really match up to what we expect from our shopping journey? Probably not.
First, you have the use of Internet-enabled vending machines, which to date have been used more for publicity than for ease of use.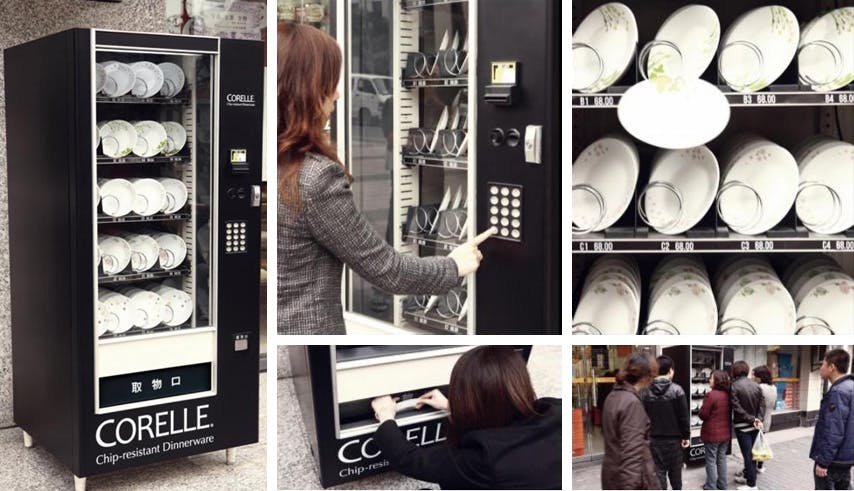 As shown above, you have the vending machine that releases "chip resistant" dinner plates along with other variations such as a Benefit beauty vending machine releasing lip glosses and nail varnishes.
A more practical use case may be the Amazon Lockers, where consumers can order online and then pick up the parcel at a specific location, including an airport, convenience store or even in the street.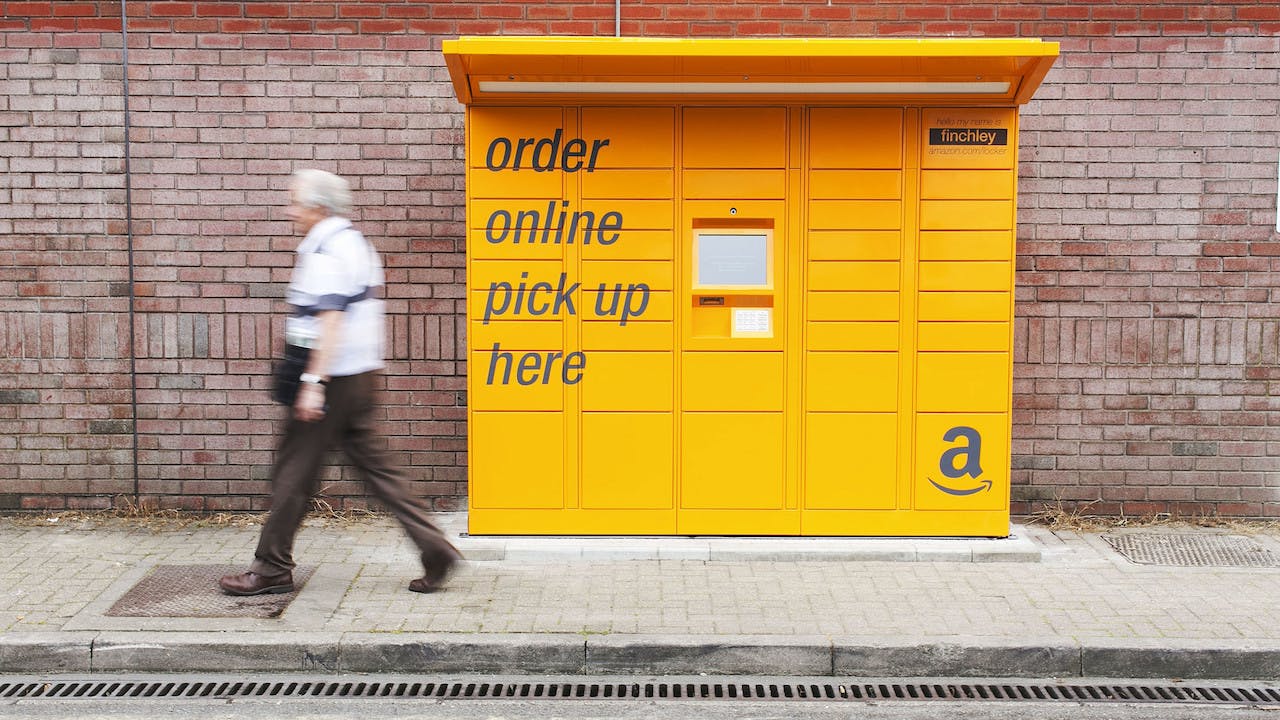 This blends the gratification of online shopping, where browsing time is unlimited and not restricted to opening hours, with the ability to pick up an item at convenience, no longer waiting at home for a delivery, to self-service your needs. 
In the future, we see the connected space closing the gap between the offline and online models more frequently. 
6. More meaningful relationships between customer and brand
One of the biggest opportunities of the connected retail space is to develop much more meaningful relationships between brand and consumer. Stores have become a bit of an empty shell, where the visual merchandise, shop displays and offers are all designed to make the customer buy.
Whether this makes them buy into the company culture and brand is another story. 
The connected retail store helps customers to discover and understand more about the brand. 
It links up what we might have once called "publicity stunts," such as personalization of items, gamification and mini events, and creates a shopping experience that is more about shopping as a leisure activity than as a purchasing one.
If a customer has a great experience in store, they are more likely to go back and purchase the brand online at a later date.
The connected retail store that understands this is prepared to make the physical shopping location the experience, and the online store the place to buy. 
The future connected space of retail is one that's wrapped around the customer. This connected experience couldn't be further from our archetypical grocery store experience today, where the shelves and the format look the same for each shopper. The connected space of the future is altogether more fluid, personalized and exciting. After all, all of the Internet-enabled devices, sensors, triggers and data are oriented towards one common goal: providing more benefit to the consumer and more sales as a result.
This will have a profound effect on the way we shop and the brands that have future success as facilitators of the connected retail space.
Ready to get your organization connected?
Connect your first screen today with our 14-day free trial
ideas