Publish content to your screens directly from Microsoft Teams
Learn More


8 Estate Agent Marketing Ideas for 2018
New marketing strategies to help you stand out a mile from your competitors.
If you're an estate agent looking for marketing inspiration, you've probably already tried the usual tactics such as leafleting, local press and adding your properties to online portals. And sure, they probably work great for picking up leads and getting more business, but do they really make your audience sit up and listen hard to what you have to say?
Many estate agents have found success on the basis of being a commodity. 10, perhaps 20, years ago there weren't hundreds of estate agents and they were all brick-and-mortar stores. Now you have online estate agents, physical estate agents, apps, mobile viewing, customer-to-customer direct sales, and many more verticals all vying for attention. 
Al Ries, author of The 22 Immutable Laws of Marketing, said that there are two ways to be first: being first to the market or being first in somebody's mind.
In this article, we'll show you 8 ways you can be first in the minds of your potential customers, using marketing strategies you've never tried before. 
1. Use iconography to share information 
Information is currency, yet many estate agents go down a route of only offering limited information on each property. Listing websites are easy to scan through quickly, but don't always help the property to stick in the mind of the user.
Introduce iconography to each listing that easily allows customers to identify the key benefits of each feature. Take this example from Virgin Active's gym class portal. The icons are used consistently across each gym class, helping the customer to see at a glance what type of activity is occurring, how long the class is, and even what they might need to take with them. This type of imagery, used within an estate agent website, would make scrolling through hundreds of houses much easier and give customers ease of use in discerning what properties were for them.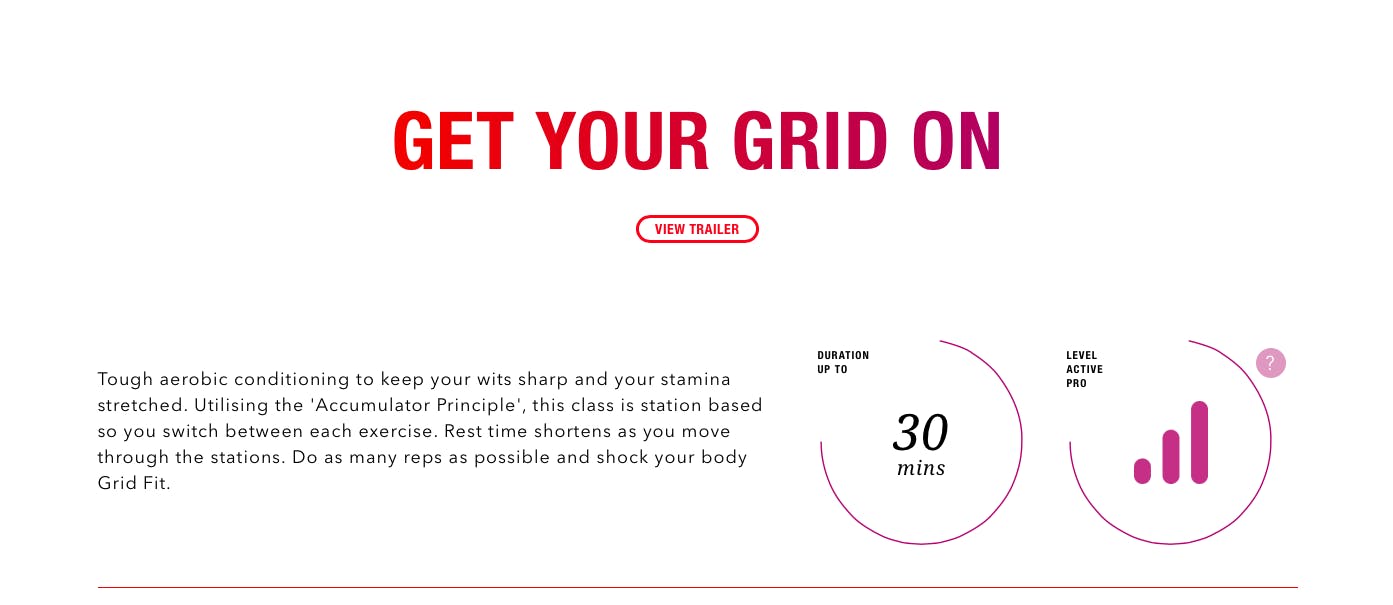 2. Make use of Instagram's multi-image feature
Use Instagram's multi-image feature to share multiple images of one property within the same post. With this feature, you can easily select up to 10 images, videos or both and add them to a single post. This will increase traction with your audience but won't overwhelm their feed with images.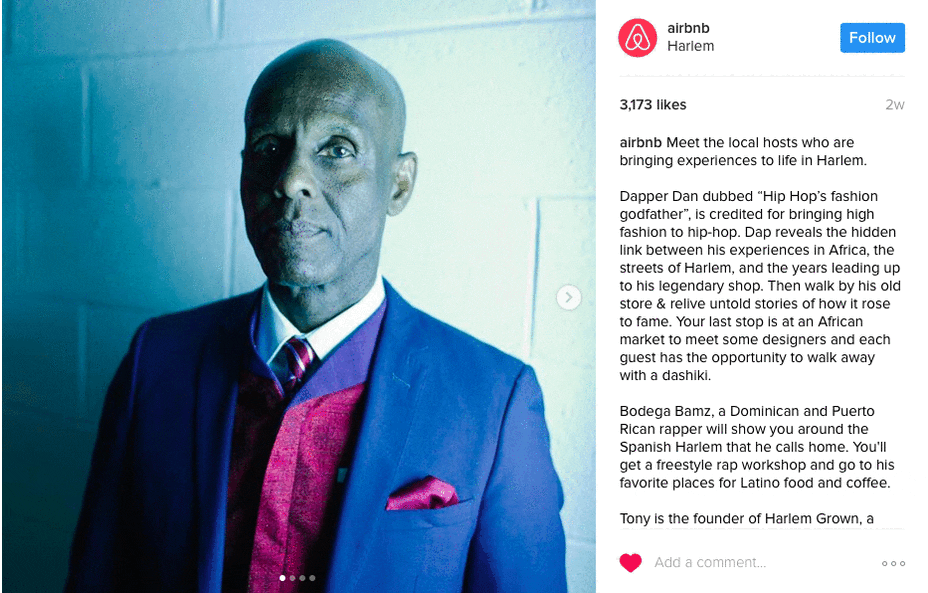 By collating so many images and videos in one post, you give more information yet make it easy for customers to join the dots between properties. Once posted, four blue dots will also appear alongside the post, prompting the user to swipe through, thereby increasing engagement. 
Uploading these images is as simple as uploading a single image; simply select the small square icon in the right hand corner and then select as many images (up to 10) from your camera roll as you want to share.
Side note: we checked a lot of estate agent Instagram feeds while writing this and not one, other than Airbnb, was using it. What an opportunity to capitalize on the opportunity before everyone does! 
3. Visual marketing using video
Video is another widely underutilized tool in estate agent marketing strategies. Yet video is highly effective at capturing leads and converting them. In fact, according to studies, 90% of companies that use video content have a chance of having an impact on audience decisions. 
Here's a full guide we wrote on how to create video content that's directly linked to organizational purpose. 
For a quick start, here are some ideas of how you could utilize video as a new marketing strategy:
Remember Cribs? That awesome (or perhaps not so awesome) reality TV show where we got to spy on the houses of the rich and famous? It was hugely successful for a reason - we love being nosy in other people's homes! Cribs-style videos are quick to make, can be distributed across channels such as Facebook, Twitter and Instagram easily, and will be much more eye-catching than images alone.
Record a walk around, led by the property's current owner. Most properties are faceless. They don't sell all of the things we look for when we buy a home - the family feel, the memories made, or the space for hosting. By involving the sellers, the journey becomes more personal and, if they're okay with it, could help sell the merits of a property as a family home/studio/office/party space for you. 
Create a content theme each month (such as a "dream house") and create a short video allowing your audience exclusive access to look inside. One of the reasons sites such as Pinterest are so popular is because they give homeowners ideas. Your video marketing can easily do the same - even if you only post once per month on a theme of your choice!
4. Use digital signage for offline campaigns 
As well as making the most of your online channels, the hard truth is that 70% of estate agent interactions still happen on the street. 
One of the best ways to market what you've got going on inside, to those walking past outside, is to create incredible estate agent window displays using digital signage. 
Digital signage is a medium that naturally attracts attention. It's also incredibly quick and easy to setup - all you need is a screen that's connected to the Internet and a few apps from our App Store, and you can begin selling more houses! 
In this full guide, we give you ten different content mediums you can use for your digital signage, but here are a few key concepts: 
Social media: use your digital signage screens to display Twitter feeds, Instagram channels and Facebook posts so that you double up on the content you're already creating.
RSS feed or website house listings: easily feature the properties you have on offer by adding your website or RSS feed to the digital screen. 
General interest: use your digital displays (particularly if they're customer-facing) to display news, weather, travel information and more that may be of interest to your audience. 
Sponsorship: make additional revenue for your business by allowing local services and businesses to sponsor your screen. With a zoned screen effect, you can easily add all of the property information you need, with a secondary advertisement along the side.
Digital signage is highly effective at attracting attention within a physical space and will make you stand out on the street. Unlike printed materials such as brochures and leaflets, digital signage can be updated or changed whenever you like! This makes it an evergreen and affordable marketing medium that will help you achieve your key business goals.
5. Introduce enhanced listings pages
How do your listings pages stand out from the competition? Truth is, we've looked at a few of the so-called top sites, and their listings pages are all pretty similar! What if there was more you could do to stand out?
Think about the listings pages from the point of the customer. They're buying a new property, potentially in a new area, and making one of the biggest decisions they might ever have to make.
If your listings page can make the process as easy as possible, they'll be much more likely to want to do business with you. 
Some ideas could include:
Asking the seller to describe the property in three words. This is super simple, but helps to make the description human and more personable. 
Can you integrate multimedia into your listing? Video tours, 360-images and iconography, as mentioned above, that key in the top features are all helpful in making an immediate impression.
Think what types of details your customer is going to be considering. Could you help them calculate their mortgage rate, contract length or any other features that they need to consider?
6. Target micro audiences through content
Creating content around your real estate will provide multiple benefits, including higher Google search engine results page ranking, more social shares, a higher authority website, and longer time spent on page. With the right content, you could even create brand advocates who return to your site for years to come, and that places you front of mind when looking to move again. 
Think about splitting your audience down into micro audiences. Then think about the pain points for each micro audience. For example, you might want to know:
Name or adjective that describes their journey: e.g., "first time buyer" or "second home mover."
Demographic: typically what is their age, where do they work, do they have a family? Their price bracket can also be placed here.
Story: are they just browsing for a deal or are they desperate to find out more information about what they can borrow and why? The story is the best way to nail the type of content you produce and ensure it actually answers some of your audience's questions.
To find out what type of content you could create for each audience, google some of the questions you think your audience might have. This could be relating to location, property type, pricing, legacy, etc. 
For example, if you have properties in Southern California, try googling "what is southern california like." Google's auto search feature will show you a list of related questions your target audience has been asking. 

From this, you could produce content using differentiations of the same question, knowing the search traffic and typical target audience it will bring in.

7. Make a reason for customers to return 
You want customers to come to you when they want to buy or sell a property, but what about building your brand up with them and the community in the meantime? Think about all of the ways you could give your customers a reason to return. Some ideas could be:
Coffee shop
Why not turn an area of your estate agent's office into a coffee bar? This provides additional branding (hello takeaway coffee cups), gives your customers somewhere to relax, and provides an opportunity to build relationships that outlast the sale of a house.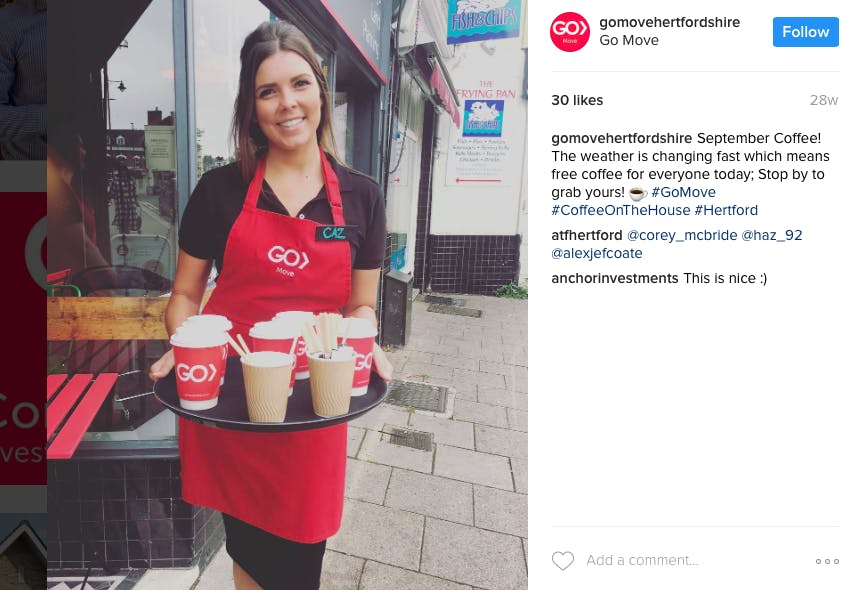 Digital signage information boards
As well as using digital signage to sell more properties or enhance internal communications, why not provide genuinely useful information to customers? An app like TransitScreen displays real-time departure times for all transit options near your location, including bus, rail, subway, bikeshare, carshare and more. This will get customers looking for the windows and using your brick-and-mortar store as a place of interest.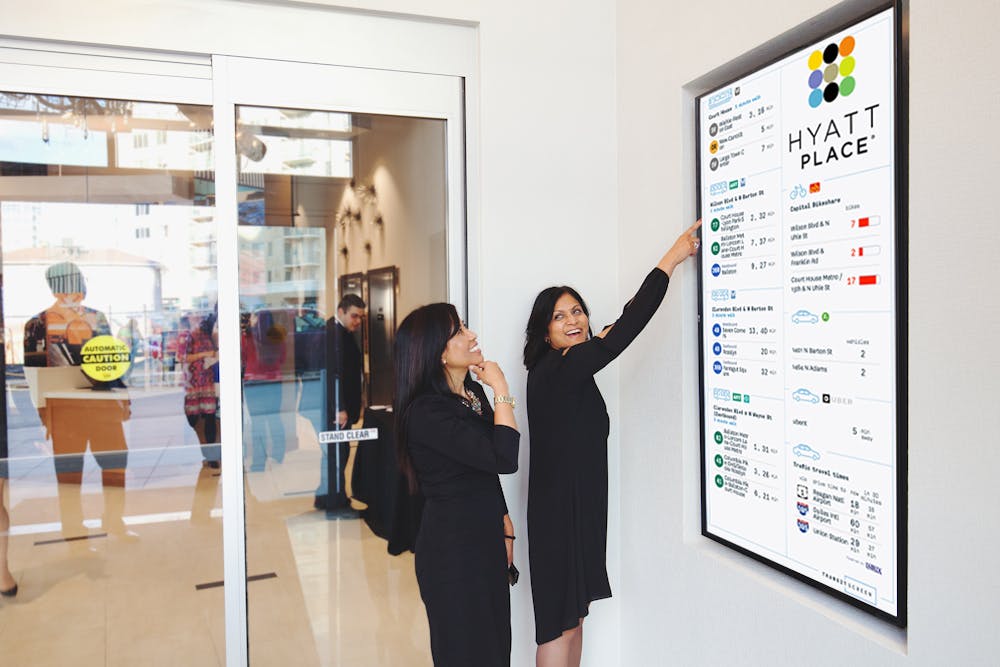 Free gift
After a customer has bought or sold with you, why not invite them in for a glass of champagne and a secret gift or food hamper? This ensures that once the stressful part of uprooting is over, you leave them with a great taste in their mouth about the experience and the potential for future recommendations of your company. 
Events
Travel bloggers have huge influence with locals, who turn to them as an authentic way in which to get more information on a specific house or area. Why not raise the profile of your estate agents by creating a blogger event to ramp up the organic coverage? Similarly, you could hold a Q&A with a mortgage advisor for new buyers, or a panel talk on the rent vs mortgage debate. 
8. Share aspirational insights
Most social media sites are a highlight reel of a specific idealization, whether that's the perfect home, family life, job, travel plan or experience. 
Use your social media feeds (or at least one of them) as a way to provide aspirational insights that will show not what you have to offer, but what you have to offer could become.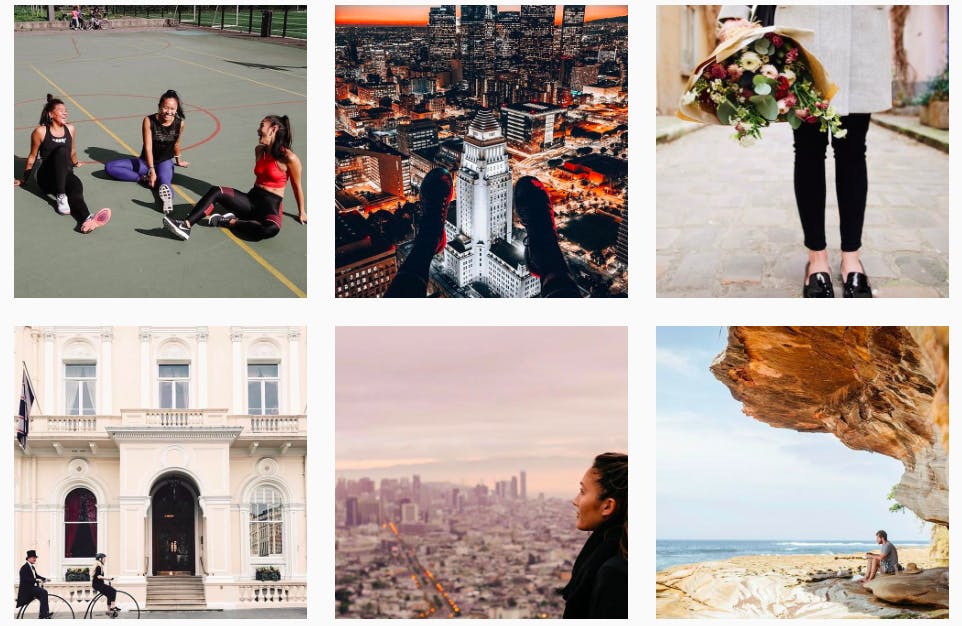 An image of a house is great, but an image of a gym around the corner from the house that's going to keep your new customer fit is a much higher incentive. Use meals from the local area, parks, greenery, neighborly events, book clubs and more to really sell the bigger picture. These types of updates will engage with your audience's visceral feeling of not just the property, but with your brand as well. 
If you'd like to get started on creating better digital signage content for your estate agent windows, start a 14-day free trial with ScreenCloud!
Ready to get your organization connected?
Connect your first screen today with our 14-day free trial
innovation