As much as we love the written word, there's a lot to be said for video right now. According to research found within this great state of video whitepaper from See That, 90% of companies that use video content have a chance of having an impact on audience decisions. Marketers claim that video conversion rates outperform other marketing content.
It's no surprise then, that top content publishers such as Hubspot are emboldening marketers to focus on a 50/50 written-to-video split.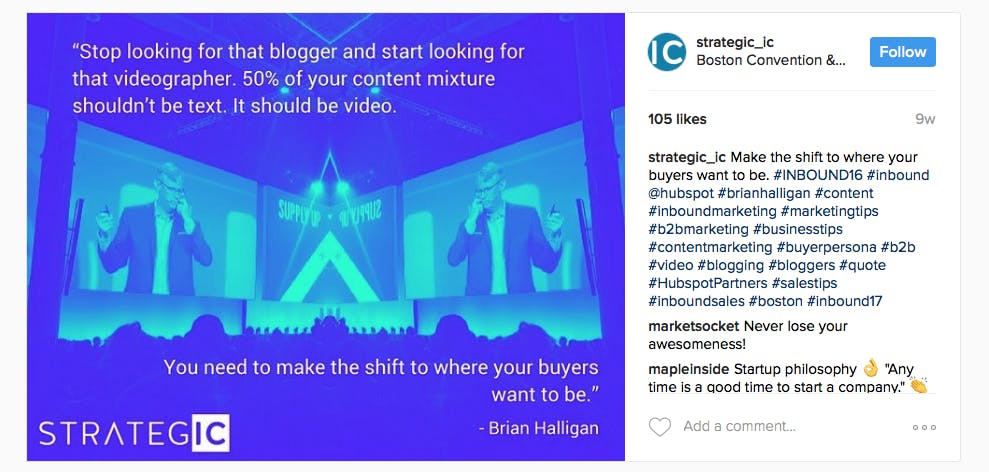 If we all know this to be true then one, why are so many brands still shying away from video content creation and two, why is half of the video that's currently created rarely fit for purpose? 
We think a shift in approach is needed. Just like when brands started to do social media and would tweet all day about how great their product and service was, the same appears to be true within video. 
For video marketing to successfully generate leads and sales it needs to have one of three key narratives. 
Videos with a purposeful message
Do people want to watch your corporate video? The answer is probably no. The corporate video is often produced because it makes the people who produced it feel proud of their company achievements. Very rarely is it a piece of content that's storyboarded because of its purpose to the user.
For any marketing campaign to succeed, resonate, engage and entertain it has to have a purpose. This was the thought behind the very first overview video we ever made for ScreenCloud. Sure, we could of explained who ScreenCloud was, what we did and our customer testimonials.
We did none of those things. In fact, we didn't name a single feature. Here's what we did instead:
The video is less than 50 seconds but it does the job of showing ScreenCloud's purpose. Our job is to help fill the world's unused and blank screens with better content. That's our company purpose and that's the purpose of this video, to communicate the wider mission. Hopefully, after watching it, the viewer will head to our website to find out more about how we do this - features, pricing, free trial and so on.
Far too often videos are created that sell every feature or denote the entire company history. You probably wouldn't create a blogpost about your company's history you'd save that for the about page. Would you write a blogpost from a customer testimonial? Probably not. When it comes to video ideas that are going to have an effect on your sales and marketing, think about your video within the same parameters.
Here are a few questions to check if your video content idea has purpose:
Will the viewer get something from watching this video?
Does this video help, support or enlighten the viewer in some way?
Will this video show why we're different to the 50 other companies out there?
Without a purpose, your video is no more worthy of generating leads and sales than a badly written landing page, or salesy blogpost.
Videos that contribute to education
54% of people's go to source for learning is video. The most searched phrase on YouTube is indeed 'how to…'.  
One of the ways you can create video that leads more people to find out who you are and what you offer, is to create videos that inform and educate. This could be:
Product tutorials
A learning session on a specific subject
Interviews that offer thought-leadership
Content that makes a seemingly difficult subject appear easier
Create video content that truly solves a viewer's problem and you'll be much more likely to get video views, as well as referrals to your website, app or product. 
Checkout these guys below from a company called Pulsate, who make mobile marketing software. Sure they could have created a YouTube channel selling their software. Instead, they create informative content that educates an audience about trends and developments in mobile marketing.
The format of the video is pretty simple, it uses a whiteboard and assumably, a company employee, who works through a topic in a simple and relatable way. A great example of informative content done well and of course, once you've watched a few videos you're more than likely to head over to their website or social media channels to take a better look.
Additional note: how to find what video topics your audience need help with 
One of the reasons we believe people don't use video in the way they should is because they don't know how to create video content that is genuinely useful, not because they don't want to! Fortunately, it's really simple to find the topics your audience are searching for.
Firstly, you could look at the auto complete information on YouTube (as well as related video topics) to see what people are searching for. 
For example, if you're an app developer here's a list of topic ideas your audience are searching for:

You can use the same process for Google, Bing, Facebook and so on.
Secondly, you can search forum sites and communities where people specifically go to ask questions around topics they need help with. For example, if you're an expert in social media, head to Quora to find a list of potential video topics like these ones: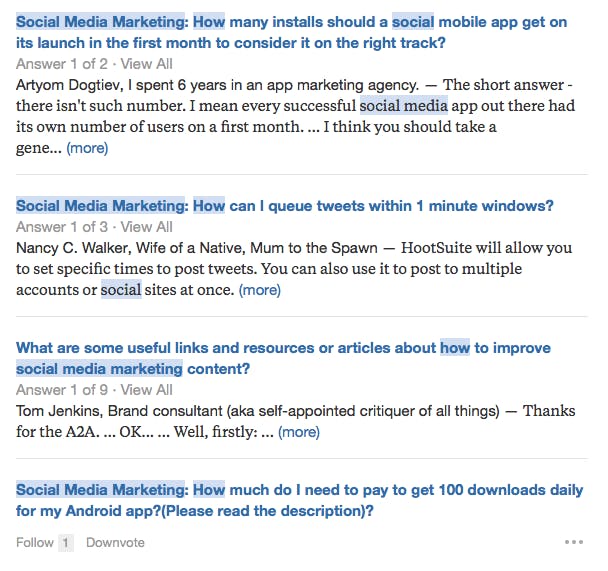 Lastly, use your own customer or prospect pool! A simple question to ask on Twitter or within an email campaign could be "what type of stuff would you love us to create a video tutorial to help you with?" You can bet that your audience already have a ton of ideas you may never have considered!
You can also look through your customer support queries to find common themes and threads, all of which could be solved by a two-minute video, saving you time and energy in the future. 
Video that can be consumed anywhere
As well as the purpose and content of your video, you need to consider how it will be consumed to really produce something worth watching. 
Video is not just for your teenage audience; 76% of consumers over 18 watch short-form videos as least once per week. Video is perhaps one of the easiest content forms to consume as it doesn't have to take centre stage like reading a blogpost or magazine does. So think about where your viewers might be watching your video, for example while cooking dinner or on a second screen while they work. If possible, your video should cater for eventualities where your viewers may just be listening to the video (without viewing it) and where they are viewing it without the sound turned on. 
Over 50% of video views happen on mobile devices and 85% of videos are viewed without sound. 
If the audience can't hear (or read) what your character or story is talking about, can they still understand the message behind it? Often, adding captions or a voiceover can make the difference between a user staying on the channel and leaving it. 
Video and great marketing: it's a match
Videos are no magic bullet to success. Sure, a lot of people are watching them right now but if you produce video for the sake of video, it won't contribute anything to your wider purpose. Just like any other form of marketing you have to have great content, a distribution platform and the right thought behind your concept to create great video that meets your goals. 
When you get those things right, there's no reason why you shouldn't see your lead generation soar!
At ScreenCloud we're committed to helping you get your amazing content (video included) up onto the digital screens around you. Find out more at https://screencloud.com.