Small businesses usually have two things: a lack of time and a passion to better the customer experience. The two work surprisingly well together. Many of the small business owners, shop managers, CEOs and marketers we work with are on the hunt for the best marketing practices which can be achieved quickly and have an obvious effect on a key business aim. In this post, we put our best minds to work to outline 21 marketing practices for your small business to employ. Enjoy!
Customers don't just want to feel connected to your business, they want to feel connected to each other too. Just look at Pokemon Go as proof and how it bought endless communities together through location-based marketing.
Find ways to connect your customers to one another. Offer Mom Meet Ups, where new moms can meet others. Host a book club, or create your own book swap shelf and get customers to write notes explaining what they did and didn't like about the story. Have a flat lay photo-taking competition of your coffee cups and let customers vote on their favorite.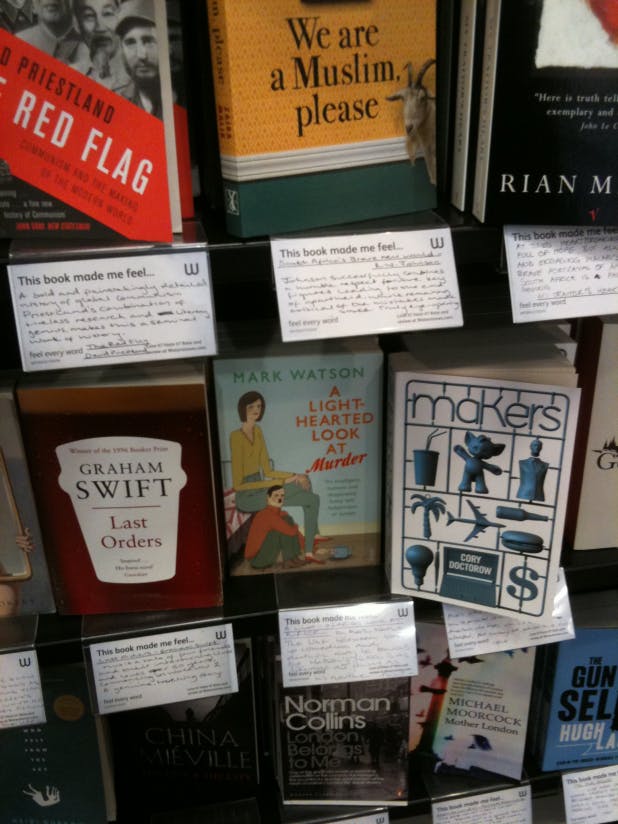 Find ways to help customers reconnect with your business by making them feel connected to each other. Many small businesses are experienced alone by customers - coffee shops, stores and so on are solitary experiences. Find ways to join the dots between customer, your small business and their experience. 
2. Maximize on local SEO
As well as being the biggest search engine in the world, Google is also pretty clued up on helping local businesses to reach their customers. Forget PPC for the time being - there are plenty of free tools you should jump on first that will help raise your presence.
If you haven't already, set up a Google My Business account, where you can add business hours, phone numbers and plot yourself in Google Search and Maps. This will raise your visibility and ensure you get seen by people in the area. 
You can check what information is already registered with Google by simply googling your business name.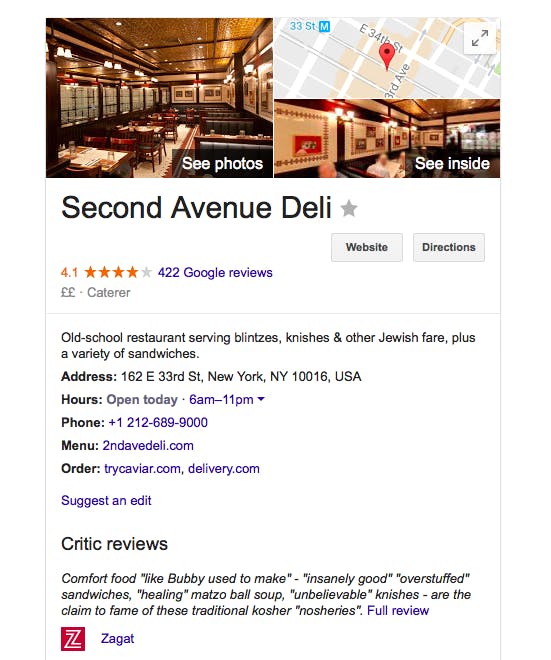 You'll also see how the Google My Business page can show menus or price lists and links to online ordering or booking systems.
3. Personalize your offering by location
As well as ensuring your business is seen by the locals, you should personalize your offering to each location. If you have multiple stores, get to know your customers. 
If your store or cafe is in a predominantly Muslim area could you arrange opening times around prayer times or offer a kosher menu? If your deli is in a central city spot with lots of commuters could you offer a pre order coffee service where it can be ready and waiting at a specific time? 
With online marketing, it's often a machine doing all of the work to personalize the offering. In a small business you have the potential to really learn about your customers and what offers may entice them to buy from you. 
4. Use digital signage
We've done a lot of research around the use of digital signs for small businesses and there are two things we like to call universal truths:
Hardly any small businesses are using it, despite evidence of its effectiveness.
Digital signage in public venues reaches more customers than videos on the Internet or Facebook and it makes people buy more and make more repeat visits.

That's a whole lot of opportunity to engage with your customers. Plus, for any small business, saving on cost is key. With digital signage, displays can be updated instantly and as often as there is content available. No more static signs ruining the walls or wasted printouts. Use digital signage to share social media updates from your community, provide promotions, update digital menu boards, show off advertising content and even share testimonials from your audience.
Read the full guide to using digital signage in a small business.
5. Connect with customers via email
How many customers engage with your small business once then never again? Building your own method of communication with them is where it's at. Relying on word of mouth or face-to-face interactions will only reach a percentage of customers. Social media can also be a difficult channel to manipulate as channels such as Twitter and Facebook want to urge small businesses into paying for ads.
When you build an email data list, you have the power to connect with your customers any time you like. Many large retail stores now offer e-receipts over paper as a way of capturing email addresses. You could also run a contest, have a 'businesscards in a bowl' entry system or just plain old ask your customers if they're happy to join your email list. 
According to benchmarking studies, small businesses can achieve anything from 16-38% open rates and a clickthrough rate of up to 5%. Create an email list then send out a regular e-newsletter once or twice a month. Measure your clickthrough rates and obtain feedback from customers to figure out why they might want to hear from you.
Create a consistent customer service centre on and offline for your small business. Use Twitter bios and Facebook about pages to list the times when you will be online to answer questions, or where customers can turn to for a faster response. 53% of Twitter users expect brands to reply to their Tweets in less than an hour so minimize any disappointment by providing all of the information your online customers need.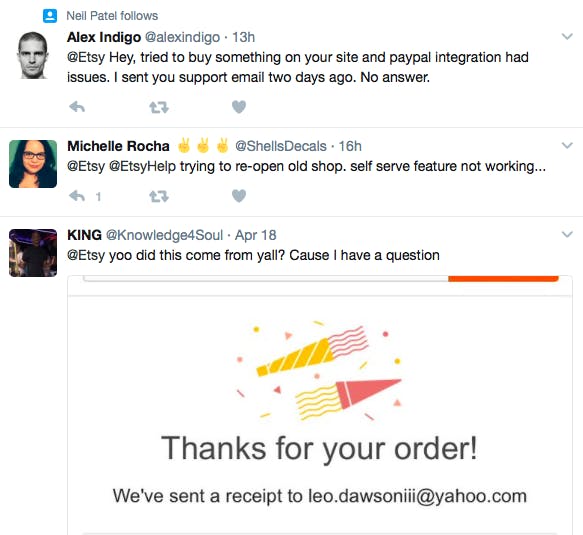 If you have a dedicated marketing manager, ensure they have social media notifications turned on for mentions or an alert system that allows them to respond to customers quickly.
7. Seek online recommendations
The unfortunate truth is that even if you don't seek reviews, customers are going to leave them. Studies show that 72% of consumers trust a local business more based on positive online reviews and 88% of customers actively go looking for them. 
For that reason, it's best to get ahead and find out where you need to set up an online profile. Google your company name to see where customers are talking about you already. Usually, after your website, the next 3-4 listings will all be review sites.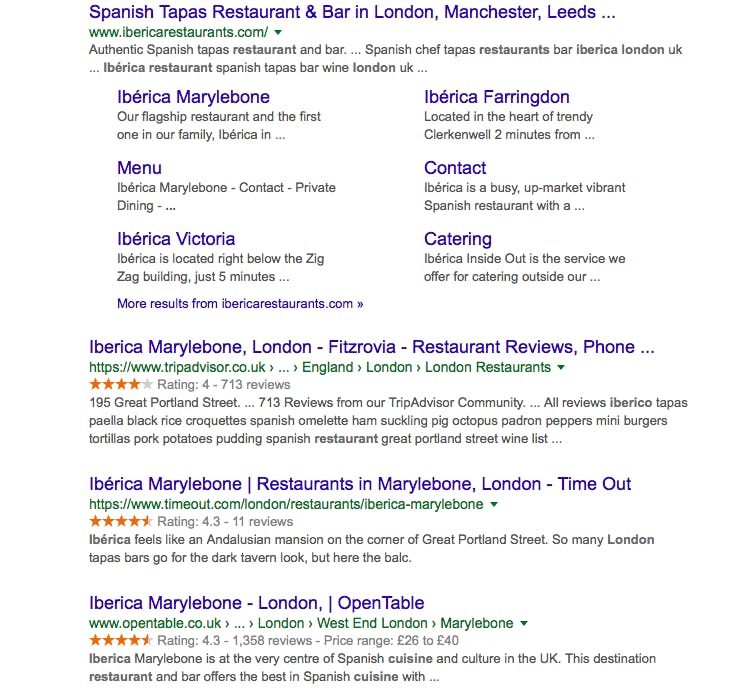 From TripAdvisor, to Time Out, Top Table, Yelp, Google Local and more, there are a lot of opportunities to spruce up your top entries in Google and encourage customers to leave more reviews. 
See if you can set up a profile on each site that lists your relevant information - usually you can do this for free. Then ask customers where they go for trusted reviews and check that you're set up there as well. 
8. Add additional value 
What makes your small business stand out from amongst countless others? Finding ways to add additional value to your customers above and beyond the service you offer will provide a unique selling point. Grocery store chain Morrisons has made more of its space by opening it up to customers through a series of events and relaxation spaces, to differentiate itself from the discount stores (who perhaps don't have the same space or budget). 
Offer up your car park or cafe to a local group or meeting.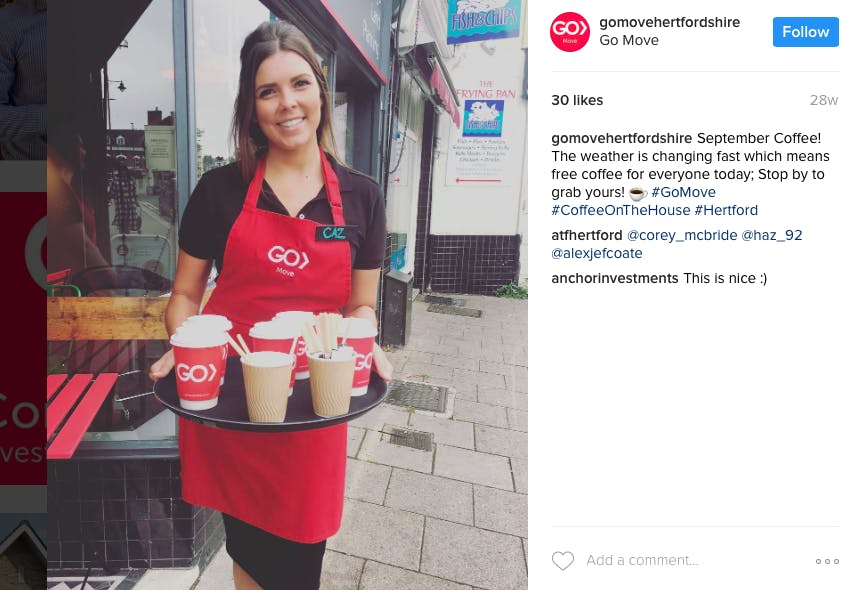 Another simple way to add additional value is to use digital signage screens that offer truly relevant information to customers. For example, displaying train times, travel information, weather reports, stocks, currency and more to those passing by or entering your small business that will make them linger longer.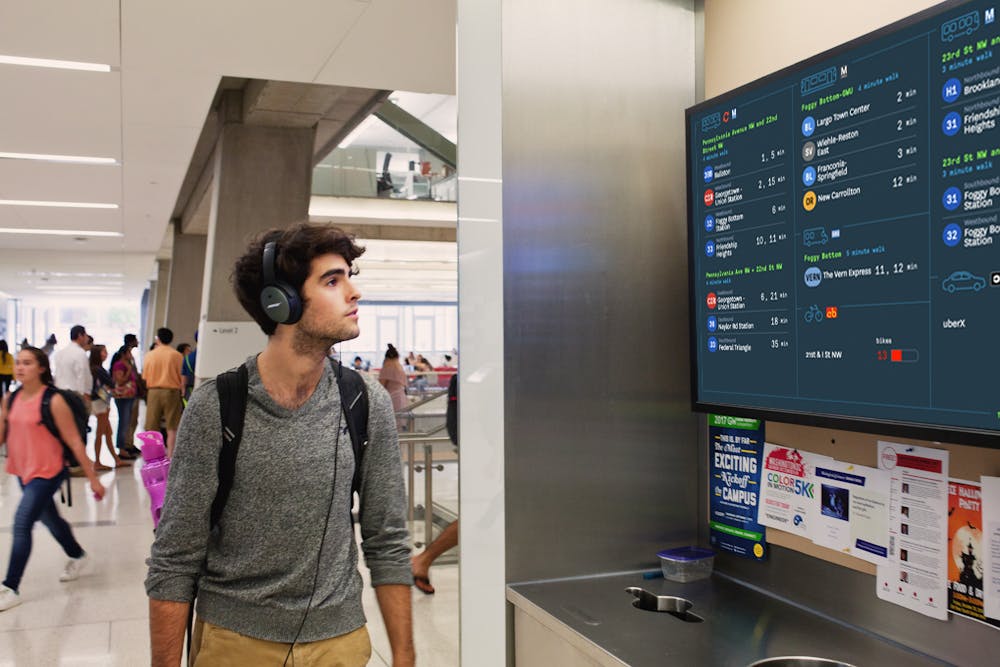 9. Network with the locals
As a small business, word of mouth or local referrals can be a key source of new customers. Think about how you could network with and help out your local community, who in turn will help recommend your business.
Hold a networking event, or a talk on a subject of interest for your audience. If you're a small independent bank, provide sessions on saving money, finding discounts and rent financing. As well as holding your own events you could also team up with other small businesses and offer out your physical space for their events. 
10. Know your customer cohorts
Get to know the typical routines, needs and buying habits of your customers. Split them into cohorts, either by the type of customer they are, their spending power or even the time of day they visit.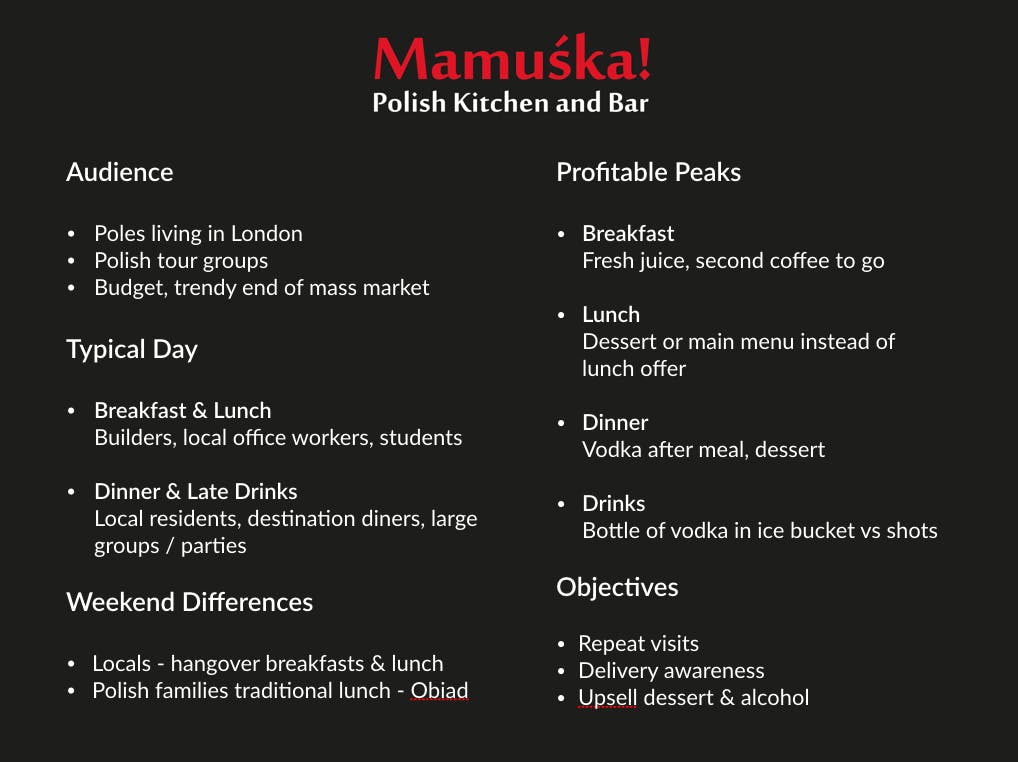 This will help you to personalize your offering, products and deals as well as change the type of service you offer at different times of the day, month or year. 
If you're a restaurant or cafe you might want to have one menu for your weekday visitors (mainly workers) and another for your weekend visitors (friends having brunch). 
If you're a convenience store you might want to offer coffee in the morning and beer in the evening. Personalization and knowing what customers you see and when, is key to more success at selling your services and products. 
11. Add value to customers with loyalty schemes
Other than the coffee stamp card, how many local businesses make use of loyalty schemes? Create a member's club and sign your visitors and customers up to a loyalty scheme just like you'd get online.
Give customers points for buying from you, referring your service or providing an online review and allow them to build up to a reward, free gift or discount.
You could even create an in-house leadership board, allowing your customers to see who is the top customer of the day or month. This is a great incentive to turn a loyalty scheme into a competition as your customers can't help but get involved. 
12. Reach out to influencers
92% of people trust personal recommendations over brands – even if they don't know the individual making the recommendation. That's why blogging and influencer marketing has become so popular! This isn't just for the big brands either. Find influencers who are within your local area and see if they'd be interested in collaborating with you on a project, blogpost or event.
Chances are, their readers will also be people from your area.
When working with influencers it's key to remember that they have spent potential months, or even years, building up an audience. For that reason, think about the opportunity to reach their followers as a partnership.
What can you offer in return for them promoting or reviewing your restaurant, cafe, bar or store? Perhaps a free gift, meal or membership is enough. For those with larger reach, perhaps you could offer to hold them a meet and greet with their followers for free, or a special intimate event just for them and their friends. Another incentive could be an exclusive discount code that they can offer others or you may want to pay them to run a sponsored campaign or ad series on your behalf. 
To find them, search 'blogger' plus your area on Twitter or Google, then reach out with an offer they can't refuse.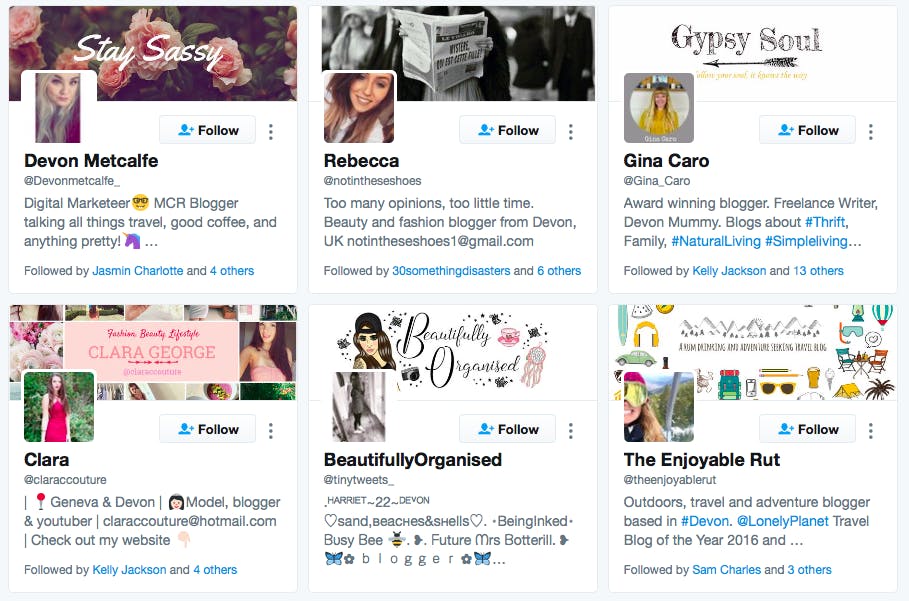 13. Be socially conscious
Customers are often keen to affiliate themselves with brands that are more socially conscious, or that contribute to a bigger cause than their own profits. Small businesses are often huge advocates of local charities, recycling, sustainability and public initiatives.
Find ways to show off your social conscience by encouraging the use of reusable coffee cups or shopping bags, encouraging guests not to waste or even offering a drop-off recycling point or collection. 
14. Attract the local press
Look at the type of features or angles your local magazines and newspapers cover. You might be surprised at the reach they can have with your potential audience. 
Often there are two approaches to gaining coverage.
Firstly, you can reach out to editors and journalists or look on the publication's website to determine if they have an upcoming features list. This can help determine where your local business may be able to provide an expert opinion, special offer or piece of editorial.
Secondly, look for the story that you can pitch to a local journalist or writer. Think about what makes your story newsworthy - are you the first, the fastest or the biggest? Are you helping a charity or group of disadvantaged people? What benefit is your story having on the community and why would local readers care?
This will help you to develop a killer pitch that needn't be no more than one or two paragraphs and send it out to the local press. 
15. Create educational content
Outside of your products or services, how else could you help customers to solve problems in their lives? Some of the most useful content in the world is educational!
If you're a smoothie bar, why not create a leaflet of recipes your customers can make at home? If you're a cake cafe, show what exercises your customers could do to work up enough calories to earn their puff pie! 
As a restaurant, you could write blogposts on quick recipes for your customers to make that would have them returning to your site, even if they aren't eating there that night. 
Educational content for your customers is probably stuff you already know and talk about everyday! Turn it into a product as an easy marketing practice for attracting more interest.
16. Save your customers time
You may think your customers are only interested in saving money but actually, time could be their most important commodity. Think about how you could use marketing to save your customers more time. Can they tweet you their coffee order before they arrive?
Could you offer a "speed lunch" menu for those hoping to make a quick getaway? 
Perhaps you can set up a play area or a worksheet for their children while they do the shopping?
Marketing incentives are a great way to save your customers time and have them think of you more fondly!
17. Strengthen customer service
Stay on top of any customer queries that come in online or via the phone. Chances are, if a customer's calling they're going to be seeking a fast response that will help determine their decision on whether to shop, eat or buy from you! 
Have an answer in three rings or less policy and have useful information printed up near where you take your calls. Having to put someone on hold to find out your opening times is not ideal!
18. Use Instagram 
Instagram has 500 million monthly active users from a range of ages (unlike other social channels such as Snapchat) so it can be a useful way to connect more visually with customers. Instagram also ties in with Facebook - in fact, Instagram ads are served to Facebook audiences for free!
Getting your small business on Instagram and using your business's location is a great way to get your company in front of more potential customers.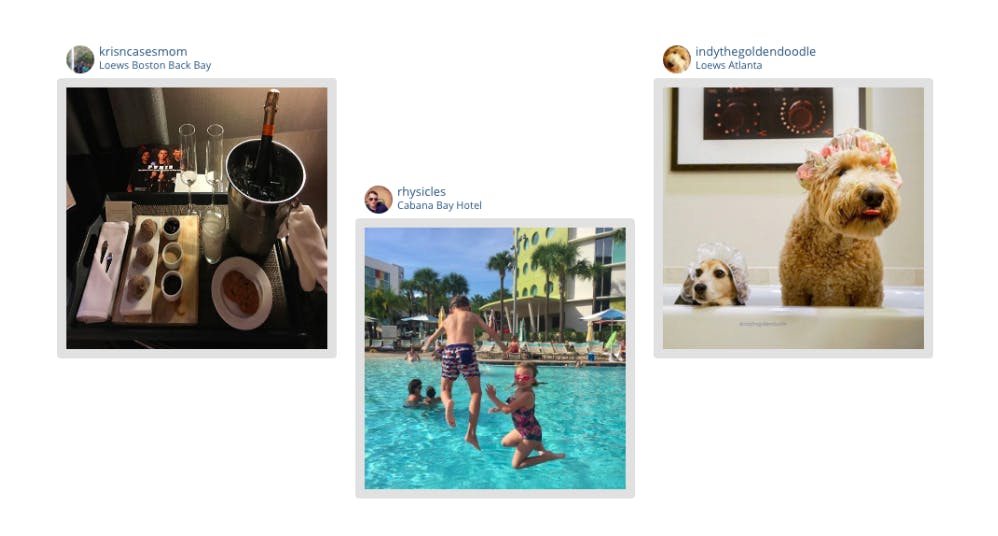 Each time you post an image from your store, restaurant or studio, add a GeoTag in the location field, that checks you in to your business. This will encourage others to do the same and ensures your image shows up in the location search. By setting up a Facebook Local Page and a Google My Business page, you can help your location to be found more easily on Instagram. 
With each image you post, share it then add a new comment containing some of the hashtags you think will be relevant to your audience. These could be location-based hashtags such as #LA or #London or subject specific such as #fashion or #artdesign.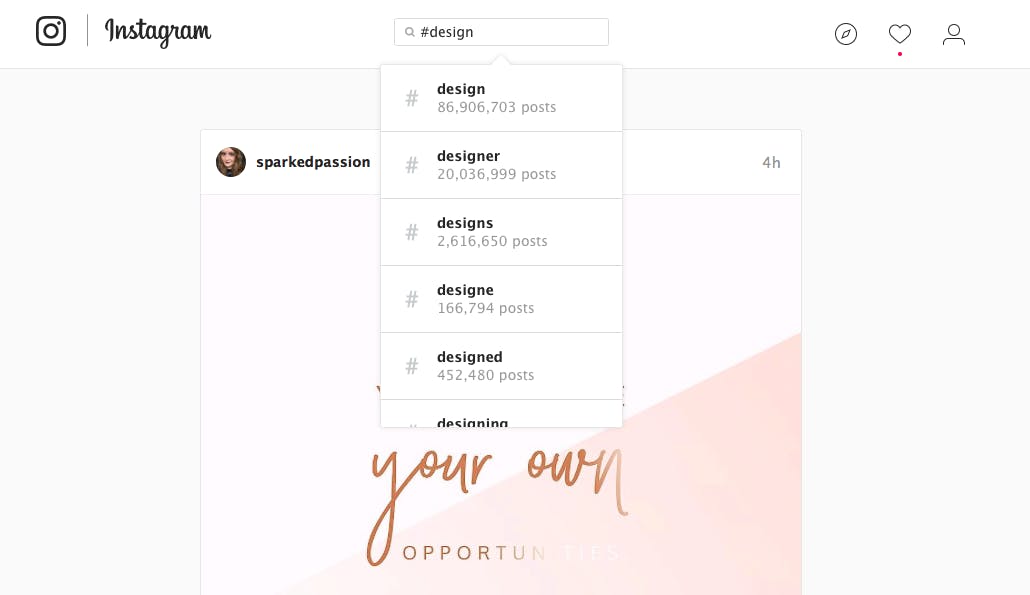 As you begin to write each hashtag you'll see a list of suggestions, ranked by popularity, helping you to determine which hashtags are worth using.
19. Create a responsive web design
We're now way over the tipping point of websites being accessed on more mobile devices than desktop. This calls for every site to have a responsive web design which allows it to adapt to smaller mobile or tablet screens.
You can usually check if your website is responsive by dragging the corner of your browser smaller and smaller and seeing how the site looks as the screen decreases in size. 
If you're a local business you can also assume that customers will be searching for your business while on the go, using their mobile device, so it's essential that they find a site that's easy to scan and navigate. 
20. See where your web traffic is coming from
We've already mentioned sites such as TripAdvisor and Top Table which can be useful for collating reviews. But how else can people find your business? With Google Analytics you can quickly see where your web traffic is coming from, a strong indication of which marketing practices work for your company.
In Google Analytics, look for the heading "Acquisition" and select "Channels".

In "Referrals" you will see each referring website or forum that is sending traffic to your site. If there's a high amount of traffic coming from one review, influencer or press outlet, you'll know where to invest your efforts in the future.
You can also use this to determine the social media channels that send the most traffic your way. 
21. Create and join campaigns
Ever heard of Small Business Saturday? Creating or joining small business campaigns can help you to network with other business owners and achieve more customers through the power of many! Small business Saturdays is an online trend that can help promote locals to shop in their small businesses but really, you can create any campaign you like!
Team up with other local businesses in your area and think of a catchy campaign title that will help you all to achieve more traction. Often, local authorities and bodies will be interested in helping to support something that adds return to the local community. Add a few slides to your digital signs, or print a few cheap leaflets and see what type of response you can achieve.
If you've made it this far we'd like to congratulate you on your business's future success - trust us, it's in the bag. If you have any feedback we'd love to know @screencloud or to tick quite a few boxes, set up your small business's digital signage display today with a free trial of ScreenCloud.