Editor's note: Updated Aug 2021
As any franchise owner will know, managing the marketing across all of your sites can be a daunting task; while each location is unique, you still need to make it feel part of the parent company. And you can't, of course, be in all places at once.
In this guide we'll take you through the best practices for managing your franchise marketing, with many tips coming from customers like Nisbet Enterprises and Burn Boot Camp. 
How do you market a franchise?
The trick to successful franchise marketing is brand consistency. This helps build brand loyalty, which in turn helps revenue. 
Your marketing plan also needs to take prospective franchisees into consideration, increasing brand awareness at a national level. And if you're a franchisee, your primary goal will be to understand and attract your local clientele.
Establish your online presence
Your website is often your first contact point with a potential customer. It's your digital shop window. Make sure it works as well on mobile as it does desktop, that it loads quickly and is easy to navigate. 
Always include your franchise's branding and logo, and clear calls to action whenever appropriate. If you're a franchisor, it's important to list franchisee information on the corporate website.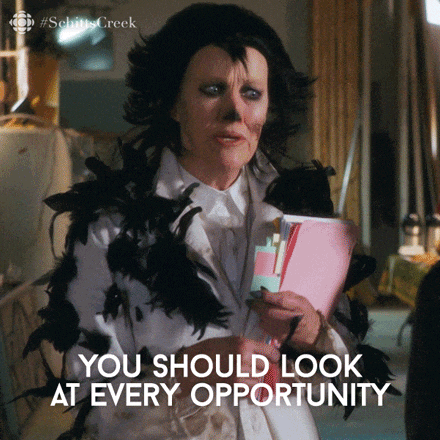 If you're a franchisee and you have permission to create an independent website, carpe diem. With your own website, you can control the kind of content you want to publish (within brand guidelines) and track visits to gain meaningful insights into your potential customers.
You also need to build a presence on the biggest social media platforms: Instagram, Facebook, Twitter, and others depending on your demographic. These are powerful tools to interact with your audience, and for them to interact with you. 
Social media is also a fantastic way to discover and understand your local markets and trends—a crucial factor for success, especially if you're a franchisee. Facebook offers abundant resources on how to effectively promote your local business, including courses on key elements for creating a professional, well-presented Facebook and Instagram pages to how to reach people near your store location, as well as success stories from local businesses around the world.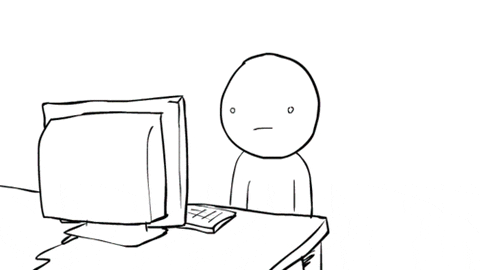 SEO
As franchises often operate in many locations spread across different countries, it's hard to compete on search engines without highly targeted, local SEO. Include geographic keywords in your content, meta descriptions, and tags. 
For instance, if you run a burger franchise in Homer, Alaska, you'd want to use keywords like "burger Homer AK" or "restaurant in Homer AK". This will make sure you don't accidentally compete with the same franchise on the other side of the country.
Publish your franchise location on sites like Google Maps, Yelp, Foursquare, and TripAdvisor. This is a great way to help customers discover your business and for you to acquire backlinks (the more trusted sites that link to your website, the higher your search rankings). These sites enable customers to review and rate your business and share their experience with others. 
When users search for keywords mentioned in your reviews, this also helps boost your franchise's ranking in search engine results pages.
In-store marketing (and digital signage)
In-store marketing is just as important as online, and you need consistency between the two. Customers in your franchise store are obviously the most engaged, so how you market in-store can have a direct impact on your business' bottom line. 
Digital signage is one of the most effective ways to promote your franchise brand, engage with users, and connect the in-store and online customer experiences. 
Depending on the sector you're operating in and the nature of your franchise business, there are different ways you can leverage digital signage to supercharge your in-store marketing. For example, if you run a restaurant franchise, you probably change your menu regularly. It can be painful and time-consuming to update your menu throughout the day if you use traditional methods like printed menu cards and scribbling on a blackboard. 
With digital signage, you can easily display and update your menu boards in real-time, and include high-quality images and key information (descriptions, nutritional value, calories, etc.) about your dishes to ensure your food looks and sounds attractive to customers.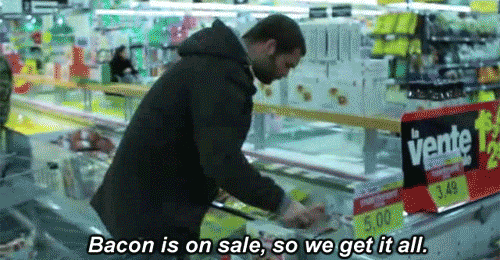 You can also display a social wall, such as Instagram, TripAdvisor, and Yelp, sharing positive reviews and testimonials from your customers. Genuine social proof instills trust in your business.
Use digital signage to announce special offers, discounts, in-store contests, and other promotional activities to fuel excitement and entice customers to participate. Engaged customers not only spend more but also help promote your business to others.
Local marketing
Similar to SEO, if you're a franchisee and haven't included localization in your marketing plan, then you've inadvertently cut a hole in the net to allow the fish to escape. Targeting your local demographic market can be done in many ways:
Leaflet marketing: One idea is to establish a strong relationship with complementary businesses and collaborate with them to help distribute the leaflets. Display the leaflets where your ideal customers usually hang out (pubs, movie theaters, the town hall, country clubs). Think about the size of your leaflets—too big and people will have trouble carrying them, too small and your important message might not be conveyed properly.     
Sponsorship: Look for sponsorship opportunities that resonate with your business and culture so that you have a compelling reason to participate and get the best out of your investment.     
Community events: Giving back to the community is not only a commendable gesture, but it's also a great way to gain media attention and improve your brand awareness. There are countless ways to do good. For instance, if you run a restaurant franchise, donate unsold food to a local homeless charity or host a free Thanksgiving or Christmas dinner. Or if you own a sports equipment and apparel franchise, you could give surplus supplies to a local school or youth football team.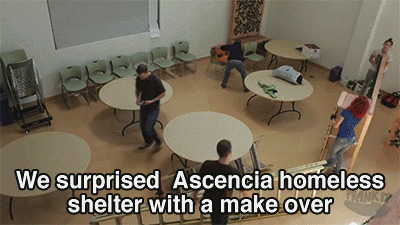 Best practices for managing franchise marketing  
Successful marketing is an ongoing undertaking: you need to be constantly evaluating your processes, making changes when necessary, and learning about what works best for you. 
Franchise owners especially must also understand the importance of brand consistency and the need to always be talking to and working closely with franchisees.
1. Provide a waterfall flow of materials
Good communication requires easy access to useful and relevant information. Regularly provide franchisees updated marketing materials and clear usage guidelines to help pre-empt any abnormal deviation from the core brand identity and messaging. This also keeps their communication fresh and shows that you're investing in them.
Once franchisees feel well-informed and supported, they're more inclined to share the knowledge gathered from their local customers and participate in the development of new marketing initiatives that can benefit the business at a higher level. Learn about successful initiatives your franchises are making, and find ways to incorporate these into your official marketing materials.
2. Use tools to help keep everyone on brand
Investing in the right tools will make your job as a franchise owner a lot easier and help you better scale your operations. Tools can help maintain a strong franchisor-franchisee relationship and communication and allow you to stay on top of what content is shown on franchise digital signage screens and social media.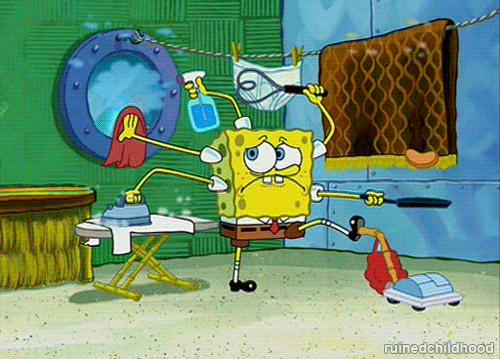 Here are some recommended tools:
3. Give franchisees the freedom they need
Though franchisees need to follow the franchisor's rules and business model, deep down they are also entrepreneurs who are taking huge risks and are motivated to build great businesses. They can receive some help and guidance from the franchisor, but the ultimate fate of a local franchise lies in their hands. 
Entrepreneurs love autonomy and ownership. They're eager to innovate and explore new ideas. As a franchise owner, you shouldn't inhibit these characteristics.
Find a middle-ground where you can offer franchisees enough room to express their creativity and implement what works for their business locally without compromising on the brand identity and image.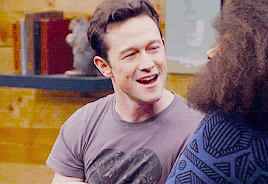 4. Training, training, more training
It's easy to overlook training as many franchisors and franchisees often view it as a trivial activity, or even a waste of time. It's easy to mistakenly put 100% of your focus on sales—you are a business after all. However, if you want franchisees to triumph in replicating your franchise model in the long-term, training is a must. 
Your franchisees might be fresh-off-boat. They might have no experience, skills, or prior knowledge of the industry you're operating in. You need to empower them with proven methods, best practices, and rigorous training so that even the least skilled new franchisees will feel fully equipped to run their venture and you can feel confident that they represent your brand standards and image properly.
A comprehensive training program doesn't stop at handing out handbooks and manuals. Invite franchisees to the franchise headquarters to take a closer look at your daily procedures and operations. Use a variety of training formats (discussions, videos, lectures, Q&A, hands-on activities) to keep your training sessions interactive and help franchisees retain information.
It's equally important to offer on-site training at the franchisee's location. This is a great opportunity to help the franchisee get on their feet because frankly, during the first few days and weeks of opening a new business, things can quickly turn into chaos. It's also a chance for you to identify the franchisee's strengths and areas for improvement—useful feedback to help you tailor your training approaches to best meet the needs of each franchisee.
Keep in mind that training is never a one-time thing. As the business evolves, there will always be changes—new policies, regulatory standards, products, implementations, etc. An effective training program therefore involves ongoing support and refresher sessions. 
5. Create approval loops
Establishing a clear, tailored approval process can save time, improve transparency and compliance, and increase efficiency within a franchise business. While there's no one-size-fits-all way of designing an approval workflow, here are the main components of an approval process that you need to think about:
Submission: Where franchisees can submit documents (invoices, new marketing plans, purchase orders, etc.) to be approved.
Approvers: Who has the final say? 
Permission levels: Who has the right to edit, reject or approve the submitted documents?
Due dates: Setting deadlines is critical in ensuring things get done and preventing unwanted backlogs. 
Feedback: Providing constructive feedback to support your final decision is valuable in helping the franchisee understand why their proposal is rejected or approved, and how they can improve and make changes for the future.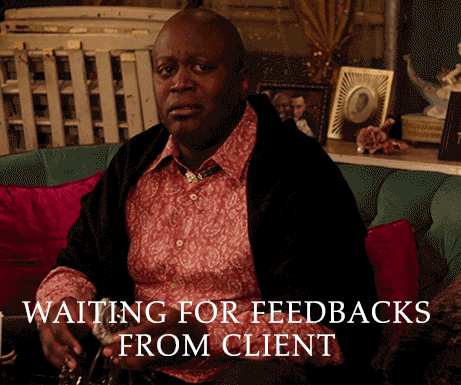 6. Measure success
The only way to know whether your franchise marketing efforts have borne any fruit is to measure your results. Marketing without proper KPIs and metrics is a waste of time and resources. If your franchise's goal is to sell 10,000 coffees a day and they only met 70% of that number, it's a clear indication that there's something wrong that requires your attention. 
Making sure franchisees have the right tools and information to regularly measure their own progress is also beneficial in infusing a mindset of performance improvement. Franchisees will push harder and are more vigilant if they have specific, measurable, and trackable goals—something they can easily work towards—and metrics to help them make well-informed, timely business decisions.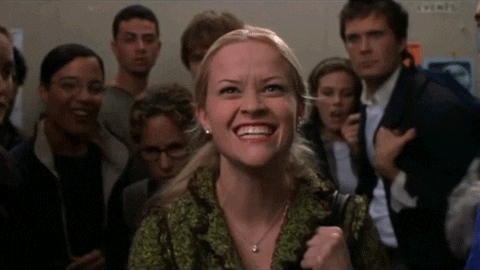 Here are some metrics you can use to evaluate a franchisee's marketing strategy:
Promotional offer usage: Track the franchise location, marketing channel, type and size of offers that are redeemed.
Monthly unique visitors: This is how many people visit your website in a given month. If you recently launched a promotion, you should probably expect to see a boost in your unique visitors. But if the number stays the same or shows minimal fluctuation, you might need to tweak your marketing strategy or change it completely. 
Bounce rate: The percentage of users who visit your website and immediately exit (hit the "back" button, or close the browser) without clicking on anything. A high bounce rate can mean that the page quality is low and not engaging, or the purpose of the page doesn't match the audience. Or it can be positive—for example, visitors found the information they needed. Use this metric to identify weaknesses on pages that should be driving further engagement and figure out ways to create more compelling calls to action. 
Social media growth: Numbers of likes, shares, comments, mentions, followers, and positive reviews are some common indicators of the effectiveness of your social media marketing. Use a combination of these metrics to determine if a post is performing well. For instance, the effectiveness of a post that has a lot of likes but no comments can be interpreted differently depending on its content. If a post's content includes an inspirational picture but no call to action, you might not expect a lot of comments. On the other hand, if the content has a call to action, then a lack of comments could suggest the caption isn't very effective. 
Customer acquisition cost: Divide your total marketing expenses over a given period (including salaries and overhead) by the number of new customers acquired during that time. The result will tell you how much it costs to convince a customer to buy your product and help you decide whether your current marketing plan is profitable or perhaps you should focus your attention on other channels.  
Are you interested in using digital signage to improve your customer in-store experience and get them excited about your latest offers? With ScreenCloud, you can showcase a social media wall, announce new promotions, provide entertainment, or customize your digital signage content however you wish, without breaking a sweat. It's also built for franchises, with democratization of content, shared-space billing, and granular user permissions. Discover our 14-day free trial and watch the magic happen on your screen!
Photo by Helloquence on Unsplash.