Publish content to your screens directly from Microsoft Teams
Learn More


Editor's note: Post updated April 2022
A fascinating – if not slightly disturbing – report was recently published by marketing agency Ilk: the average person's thumb travels around 52 miles per year scrolling through social media. That's like running a marathon. Twice. With your thumb.
Love it or hate it, you can't really underestimate the power of social media. Its importance in building (and destroying) businesses could be a book in itself. In fact, there are thousands of them knocking about. 
But businesses' use of social media has come a long way. A tweet a day is no longer enough. There are now so many platforms and so many different ways to harness its power that it is often hard to know what to do with it all. But whichever platform you land on, there is a way you can enhance its influence for your business and/or event: social media walls (with digital signage, of course). 
What is a Social Media Wall?
A social media wall collects content from multiple social media platforms and shows them all in one place. A social media wall collects content from multiple social media platforms and shows them all in one place. Using apps like Walls.io (see our app guide here), you can also go beyond social media and allow your audience to upload content directly to the wall. 
This means you could show off the best of your Instagram alongside your Twitter feed, Facebook posts, Pinterest board, YouTube channel…And you can showcase user-generated content too. And showcase user-generated content around your brand, whether it's posted on social media or submitted through direct posting. Basically, you can bring together all of your social media efforts and incorporate them with user-generated content in a visually appealing way. 
What is a Social Media Wall used for?
Posts, likes and user-generated content, is a goldmine – especially when combined with a digital signage strategy. Show UGC with certain hashtags; engage guests with real-time posts; run competitions; and even get content rights directly from users to repurpose their content for your future campaigns. Your customers are basically another member of your marketing team – except you don't have to pay them.
Take a look at our guide to UGC, social media walls and digital signage – plus how app integrations like Taggbox can help.
Social media walls for events
Add an interactive and visual layer to your event with social media walls. Engage visitors with real-time user-generated content while pushing your own – or your sponsor's – brand exposure. Create a sense of community within the event by setting up specific hashtags for guests to direct their content to, and allow those not present to see what's going on. 
Permanent social media wall displays
Set up digital signage screens in your shop, office or franchise to show-off user-generated content like reviews and photos. Combine this with news about your brand, QR codes to follow you on your social media platforms and encourage visitors to interact by contributing their own content. 
Social media embeds
Create a page on your website to embed a social media wall. Increase brand awareness while easily maintaining up-to-date content.
Social media walls for internal communications
Set up a screen in the canteen or break out area and showcase company Instagram posts or videos to connect and engage your colleagues. Celebrate birthdays, announce new arrivals or simply post all the embarrassing Christmas party content.
How to set up your Social Media Wall
1. Select your hardware and digital signage platform
Luckily, setting up a social media wall and selecting  your digital signage platform doesn't require commercial-grade hardware or software. You don't even really need to be that techy at all (unless you're looking to scale across multiple locations and screens. In which case, give us a call!). Or check out our first media player, the Station P1 Pro device.
We'd suggest starting with an Android TV or a screen that's connected to a cheap media device like an Amazon Fire TV Stick 4K or Chromecast with Google TV (check out our best media player options here). These devices help your TV to become 'smart' which means you can download apps – like ScreenCloud .
By downloading the ScreenCloud Player app you can get access to a multitude of social media apps that you can play on your digital screen.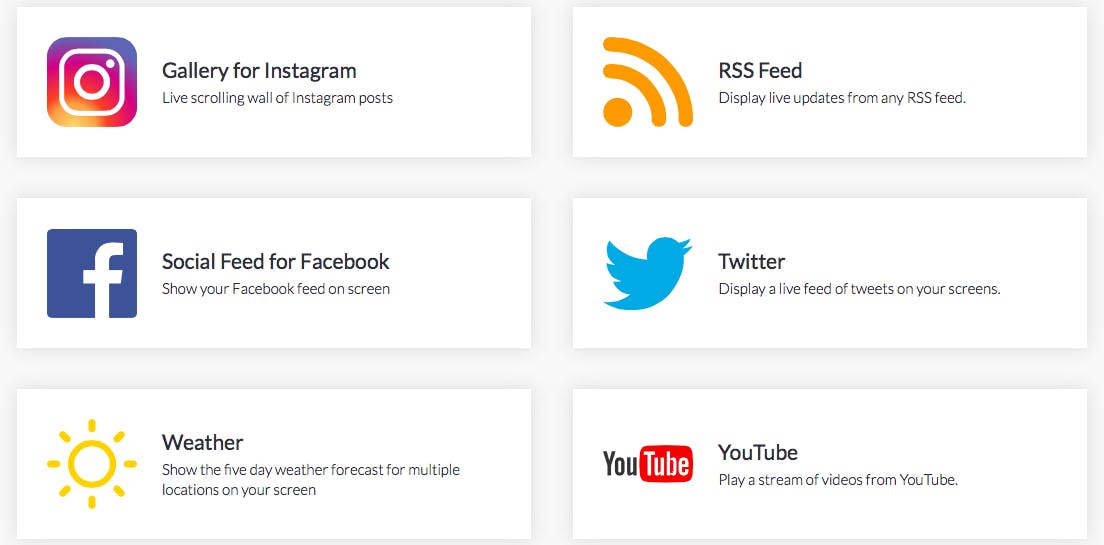 Some of the social media wall apps we offer include: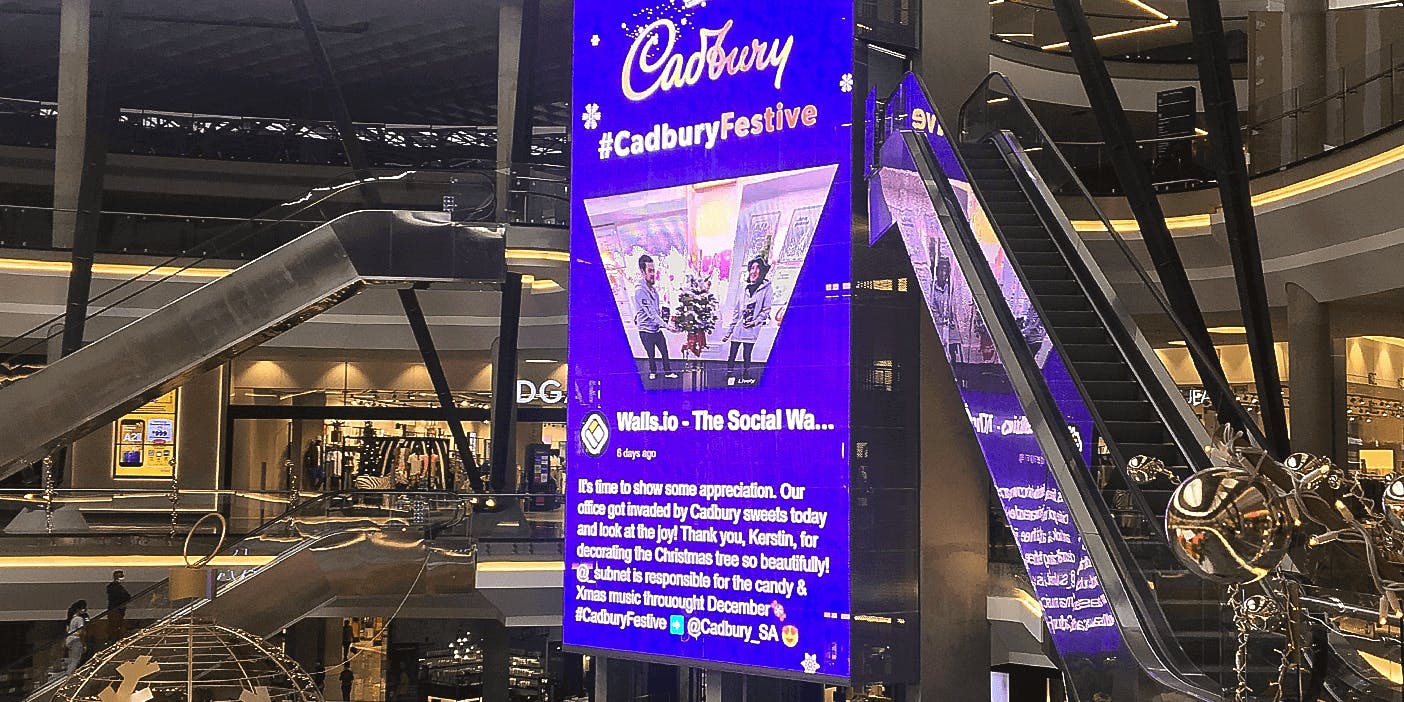 A great example of a digital signage menu board in action using Walls.io
2. Define your purpose
What is it that you want to achieve with your social media wall? Is it for customer or employee engagement? Do you only want to show your posts or include user-generated content? Which platforms will work best for you?
Some key things to think about are:
Who is looking at this display?
When are they looking at it?
What action do you want viewers to take when looking at it? (e.g. add a QR code for a quick follow, highlight a hashtag to use)
Is it permanent or just for a specific event?
Our comprehensive guide to a digital signage content strategy could also help. 
3. Select your channels
Deciding on your purpose will also indicate which channels you should be using on your social media wall. 
User-generated content at events suit apps like Twitter and Instagram for real-time promotion. A restaurant or shop would better suit review platforms like Whelp or Facebook.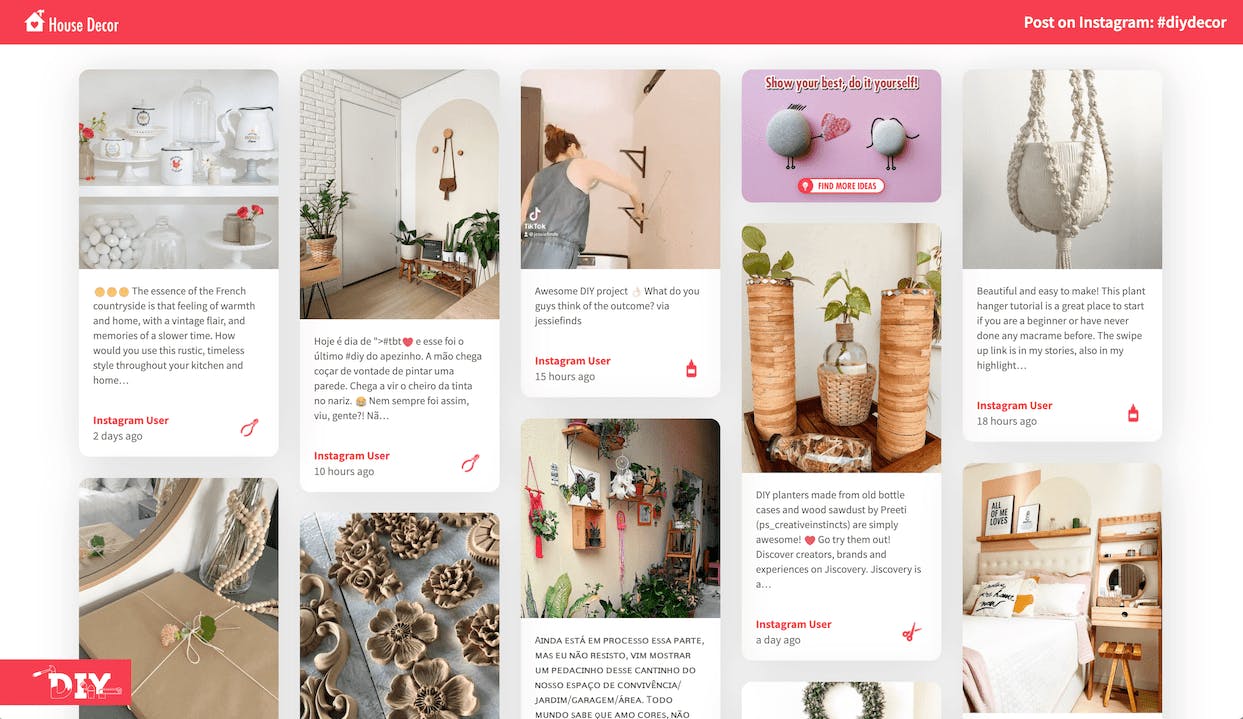 An Instagram social media wall created with Walls.io
You may also want to use playlist and scheduling functions so that you can adapt the social media feeds depending on time of day and clientele. A restaurant might only want lunchtime content to show before transitioning into relevant posts for the evening. Setting up rules for what shows via keywords and hashtags is a great way to manage this.
4. Moderate the environment
One of the biggest concerns with social media wall setup is moderation. Social media is a floodgate of content and can be risky when sharing in an open environment. Especially during an event when the drinks are flowing.
Luckily with some social media wall apps there are moderation tools built in. These will range from allowing you to exclude hashtags and 'NSFW' keywords, to a 'safe filter' like the one used on our Twitter app. There's even the ability to approve all content before it gets passed to the wall. For example, Walls.io offers powerful moderation tools like a spam filter and a blacklist to keep unwanted posts unseen.
There are also tricks you can use such as setting up a specific Twitter handle or Instagram feed where you only share 'safe' content, so that you can publish and promote on-the-go and the screen will automatically update.
5. Engage your audience
The true beauty of showing social media on your digital signage walls as opposed to content such as image galleries and presentations, is that the content updates itself. Once you've set up the parameters, any content shared within those terms will appear up on your wall, updating in real time.
However, a little engagement strategy will go a long way to making the most of your displays. There are plenty of ways to engage your audience and get them thinking about how and why to share.
Building community around a specific topic or hobby (for example, sports) will ensure that people want to add their voice to the conversation and see their update live on the big screen.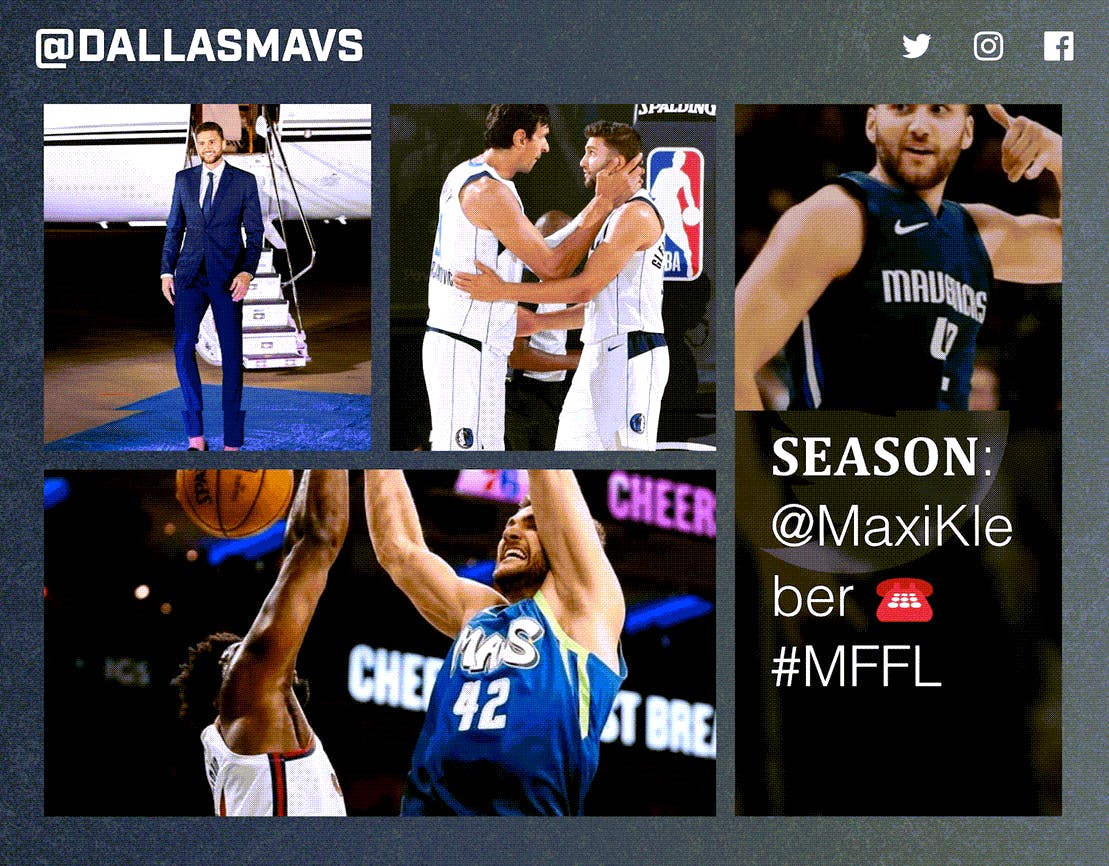 The Dallas Mavs' social media wall by Walls.io
You could also create competitions, sharing incentives such as free products or discounts and referral incentives between your patrons. When used internally you can encourage sharing between employees with a 'most social' monthly award. You'll also find, like many of our clients, that digital signage serves as a physical reminder for company culture and incentives, encouraging staff members to get involved and be more social.
Setting up your social media wall - Try for free
A little strategy goes a long way. Request a demo of ScreenCloud and we can take you through how to set up your own social media wall, as well as making the most out of a wider digital signage strategy.
Ready to get your organization connected?
Connect your first screen today with our 14-day free trial
ideas