Publish content to your screens directly from Microsoft Teams
Learn More


You know what's great? When you get a tool or tutorial that makes something really complex really simple. That's a bit of a mantra for us at ScreenCloud - what's the easiest way for people to get great content onto any screen? So it figures that we like to see it in the tools we promote and use too.
Thanks to our awesome design team, we've found the top design tools and resources that help beginners to master the skill of design. Here they are:
1. Canva Design School
What is it?
Canva is an online graphic design tool that lets you design documents and assets without needing to be too much of a pro. Unlike tools like Photoshop, it's used by marketers to design things like social media graphics and blog headers.
Then we discovered Canva's Design School. Free, online tutorials that teach you the basics of design.
Why we like it: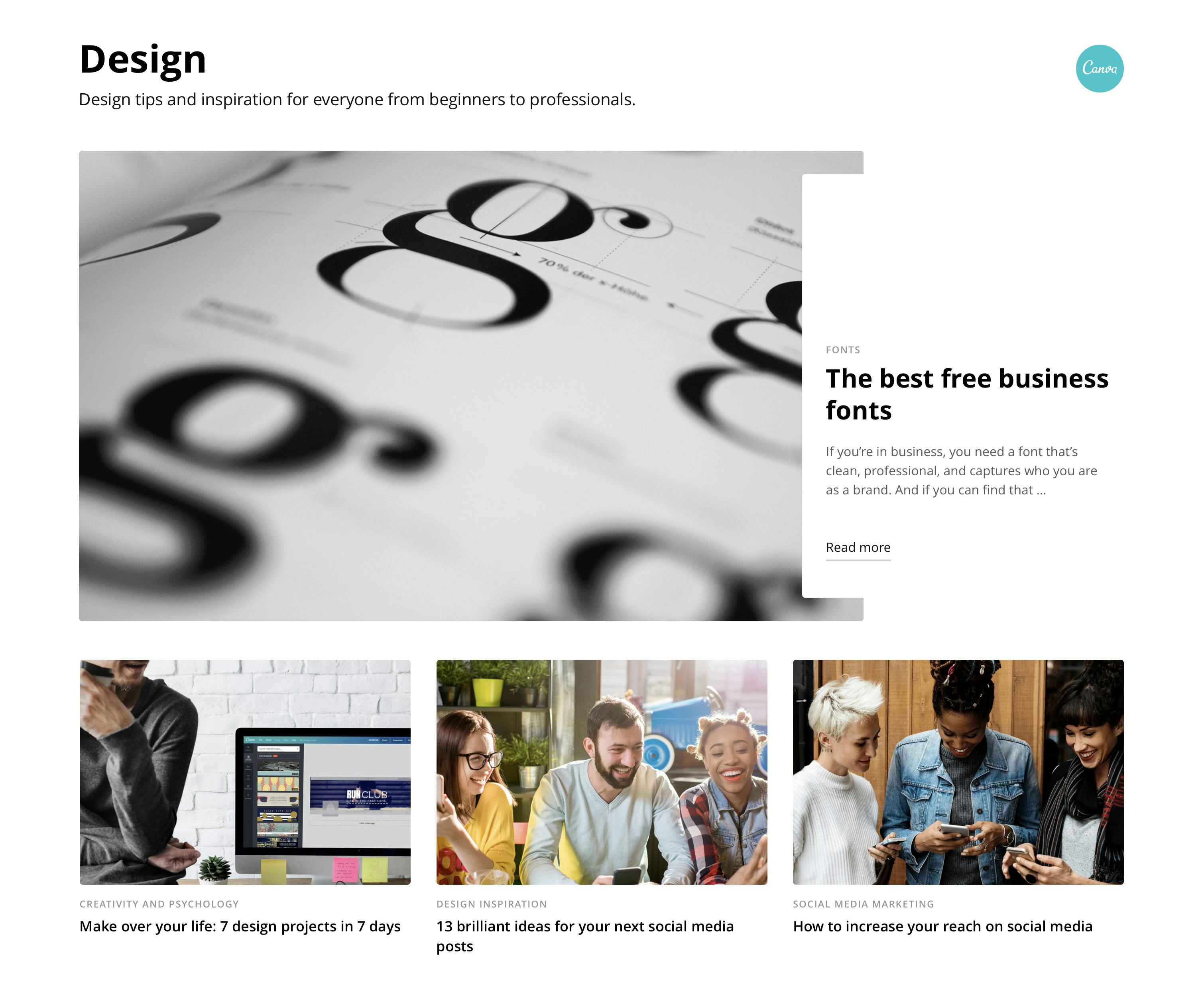 If you're not a big fan of video tutorials, Canva's Design School helps teach you design in a way that's much more practical. For example, in the "Less is More" module, you'll see how to reduce your designs so that they're less cluttered and with each example, there's a mini task so that you can put what you've learned into action. Each tutorial also takes place in Canva, so while you're learning about design you're also learning how to use the tool.
2. FontPair
What is it?
Everything from a website, to a brochure, requires font and for a beginner, learning how to choose the right ones can seem tricky. That's where FontPair comes in. This design tool helps you to chose font pairings which work well together.
Why we like it: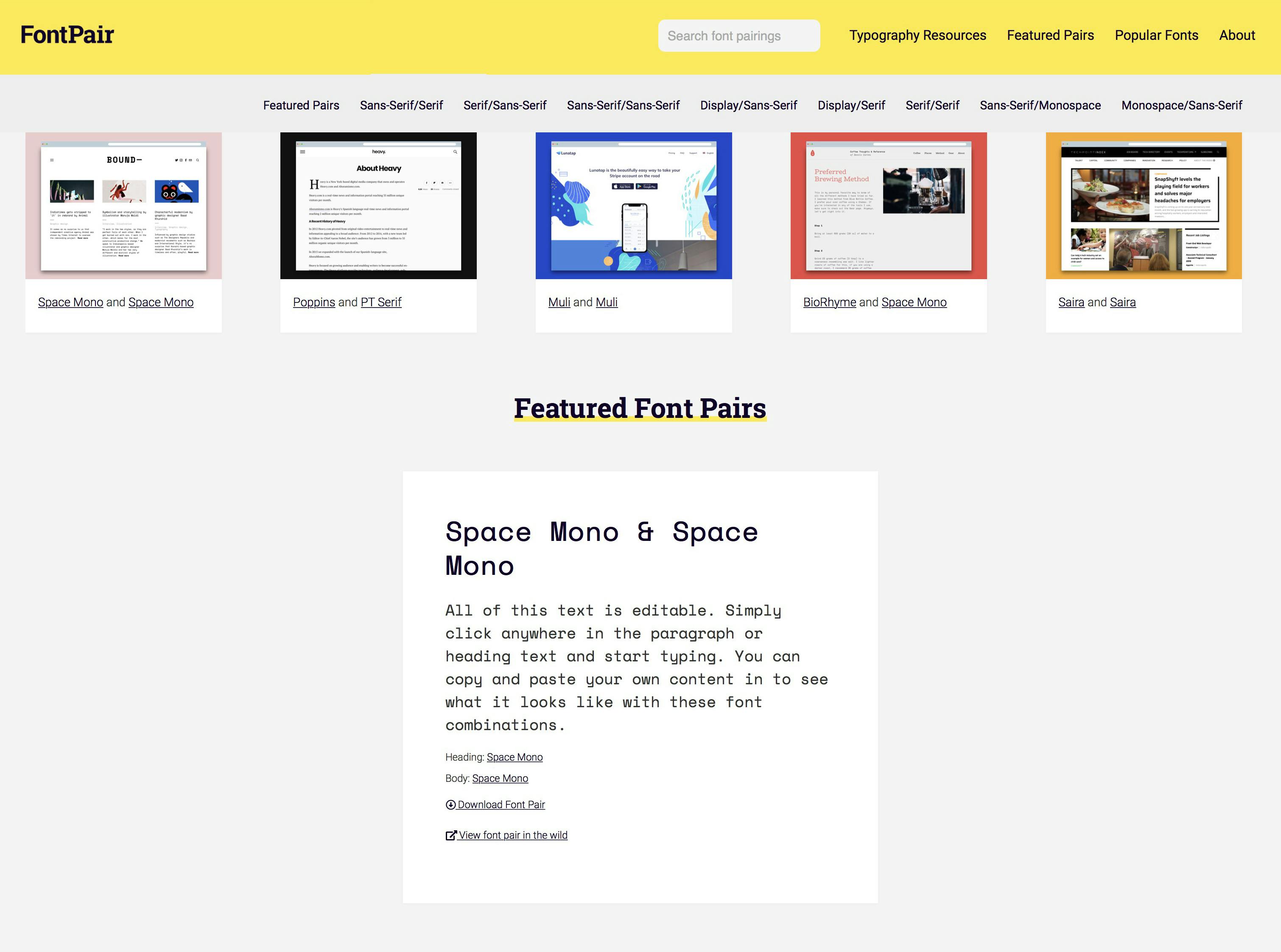 What we like most about FontPair is that it suggests pairings which work well, but it also lets you enter a font you're already using to find other fonts that work with it. This makes it really simple for a designer to work with a font that's already been chosen by a client or that's used in existing materials. You can easily see which fonts work together and everything on the site is a free Google font.
3. Coolors
What is it?
Whether you're looking for inspiration or trying to match hues, Coolors is an online tool that generates different color palettes.
Why we like it: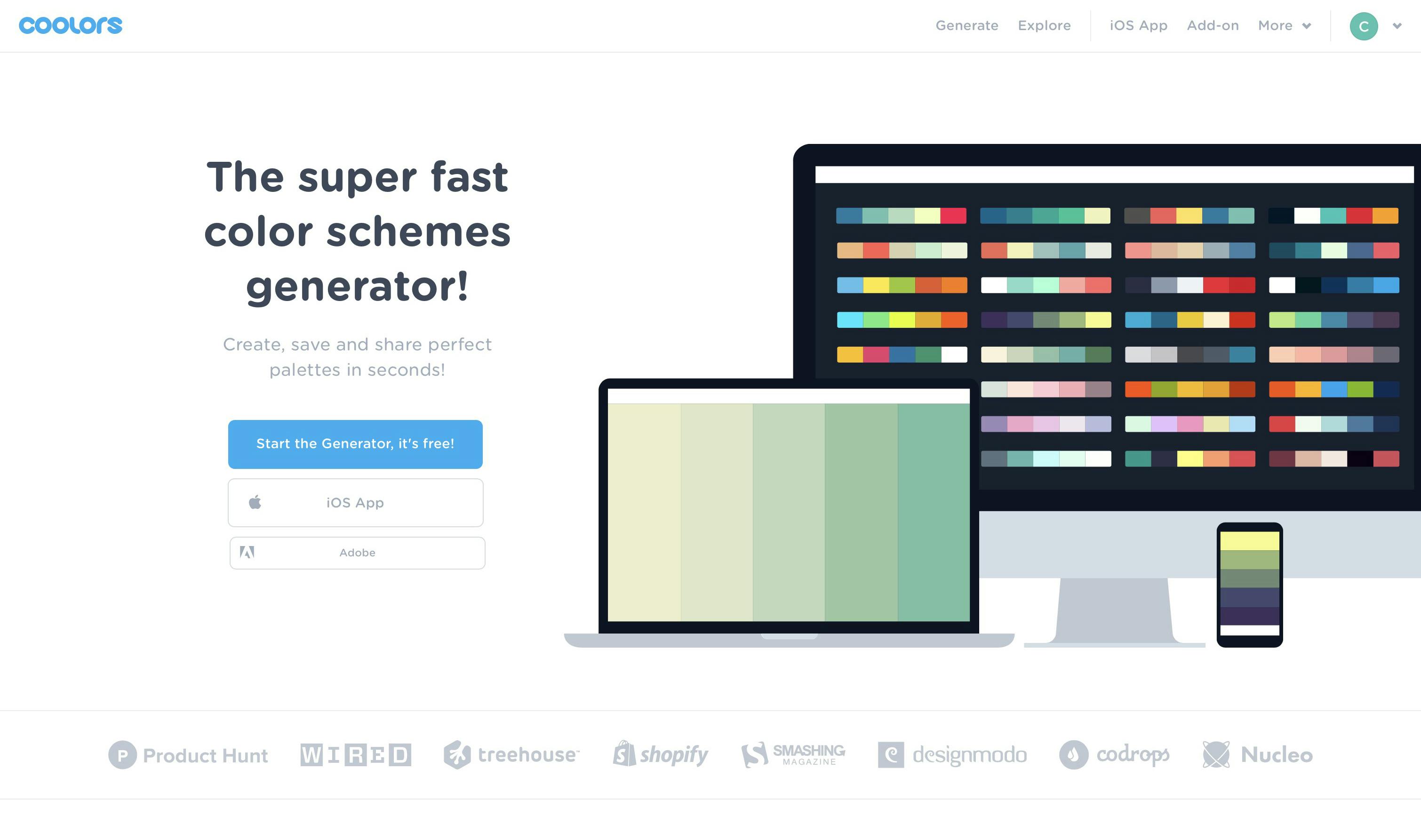 By hitting the spacebar you can generate a new color palette with five different shades that compliment each other, plus the hex codes for each that can be easily copied into another design tool. By clicking on each shade you can also see a full spectrum of other similar colors, allowing you to play around with different types and looks. If you want something more specific you can also pick a color from a photo or shade you're already using and find other colors to match. Lastly, you can even see what the colors look like for someone who is color blind. Pretty neat!
4. Oberlo logo creator
What is it?
There are all sorts of guides out there around the psychology of logo design and even how to make a logo that Twitter won't hate. Very common apparently.
Which is why we like the Oberlo Free Logo Creator. Whether it's a business logo or something more personal, this tool gives you the ability to hunker down and learn the basics.  
Why we like it: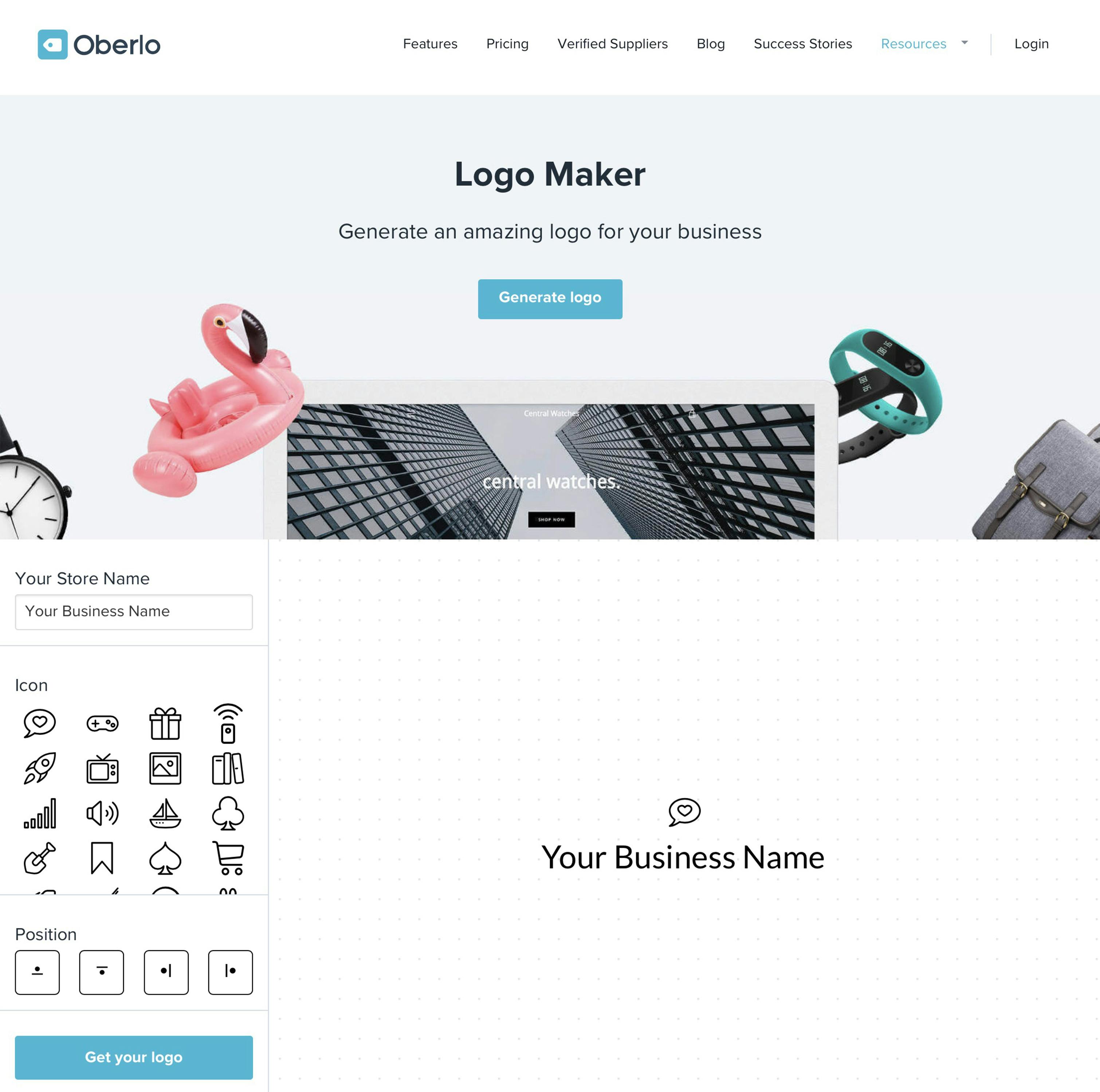 Creating a logo is important to pretty much any project, but often the tools provided in design suites like Photoshop and Illustrator are far too difficult for beginners to use. Oberlo is very "drag and drop" and allows you to play around with multiple icons and text types until you find something that fits. Oberlo are geared up to help ecommerce businesses get their sites launched quickly, so the intentions are all good and that's probably why this logo maker is so pleasant to use.
5. dribbble
What is it?
dribbble (yes that's not a typo, they really did add 3 bs) is a design community where anyone can share, or view, the work of other designers - whichever level they're at. It's a good way to share designs and in our case, learn how to get good at design by watching other masters at work.  
Why we like it?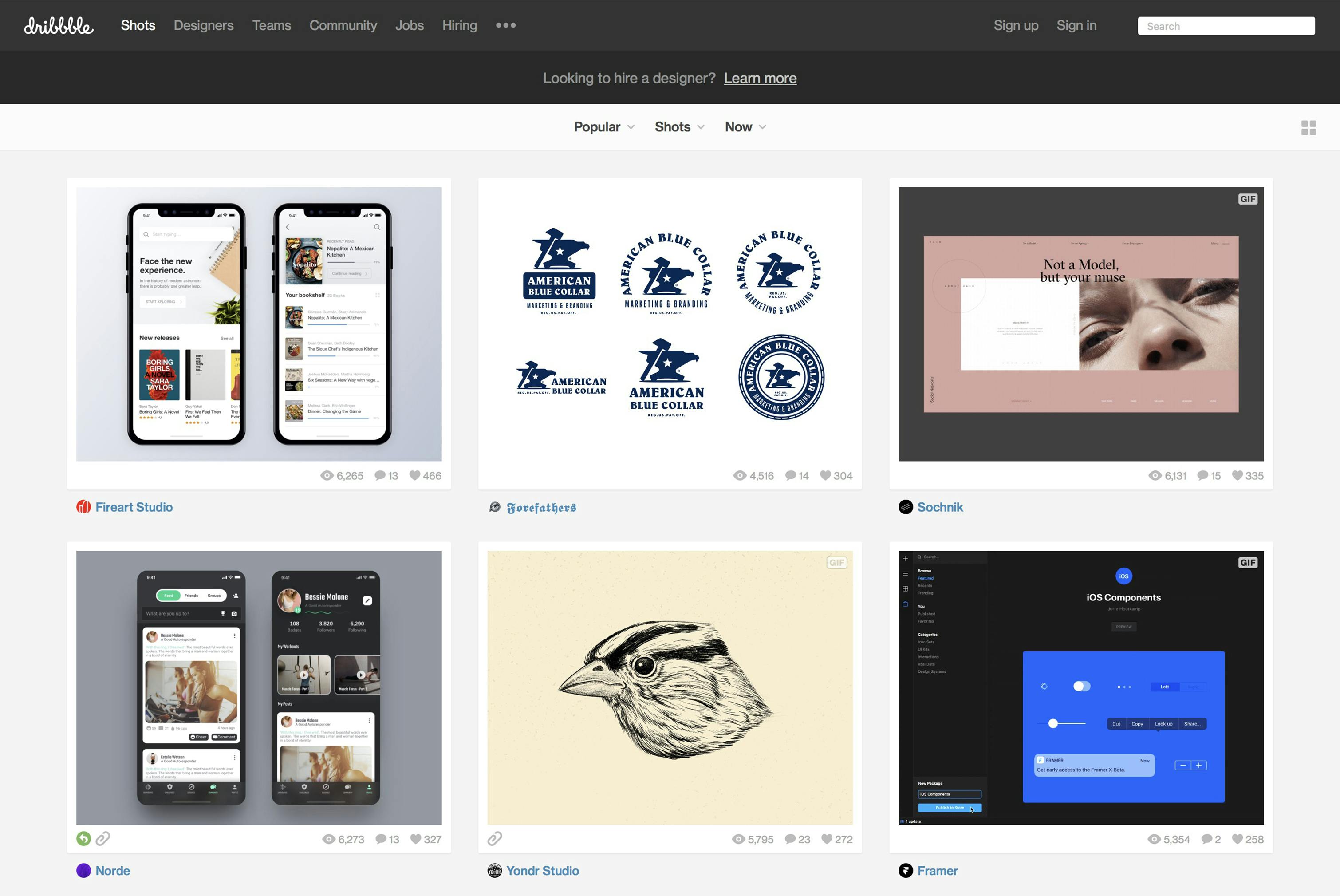 When you're just starting out it's all about seeking inspiration and even imitating during practice, in order to find your own style. The great thing about Dribbble is that it hosts a lot of different styles and types of work under one roof. This helps you to find everything from web design, to print, without getting lost in the internet in between. Many designers also leave little comments about their work, so you can really depict why certain colors or styles have been chosen.
What are some design tools you know and love? We'd love to hear about them @ScreenCloud - plus stay tuned to see the new design editor coming at you in the ScreenCloud App Store.  
Ready to get your organization connected?
Connect your first screen today with our 14-day free trial
ideas