When it comes to designing great content we believe in four principles:
Creating content should be easy
Marketing teams should have the autonomy to create their own content
When content is visual it speaks louder
When content is visual it should be beautiful
This might be our opinion but it's shrouded in fact too. Visual content is more than 40x more likely to get shared on social media than other types of content. Our brains are hardwired to love visual content, it takes less than a quarter of a second for our brain to process visual cues and we see patterns even when there aren't none.
Most professionals who started out in marketing didn't predict that they'd become semi-pro designers too. But as the marketing pace has quickened and visuals have become key to finding space in a crowded market, design is becoming a highly coveted 'marketing skill'.
Of course, an awesome designer can never be replaced but with the right tools in place, marketers are able to level-up to create great visuals when the occasion calls.
If you're looking to create quick visuals that are beautiful and become a more skilled marketer in the process, check out these 43 free tool which you can use to create more stunning content.
1. Paper By Fifty Three
Paper is a free app for iPhone and iPad (sorry Android) for creating design-centric sketches, image-edits and notes. It's incredibly easy to use - swipe right for checklists, left for titles, draw over images and create diagrams, charts and sketches.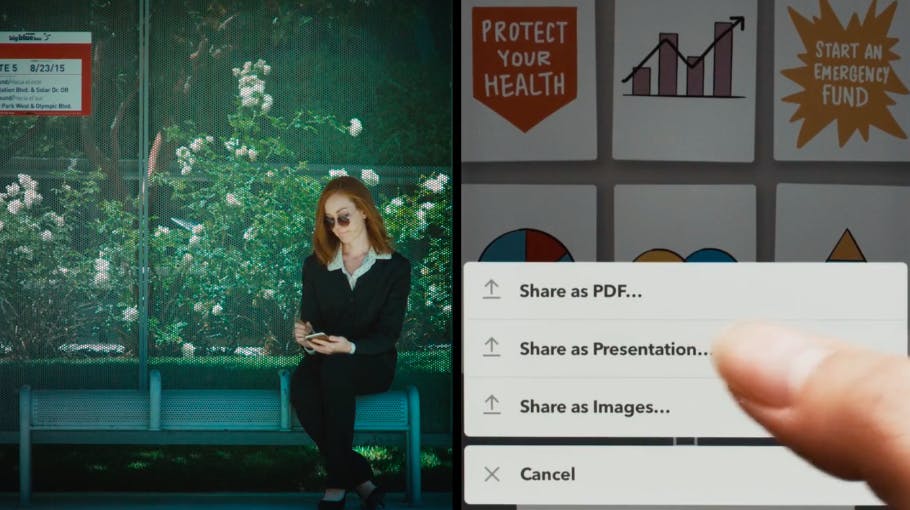 We find this useful for translating ideas in meetings, noting down design iterations and even for creating quirky insights for sharing across social media. Download it here.
2. PicMonkey
PicMonkey is an old favorite of ours at ScreenCloud for creating new images, editing old ones and making photo montages. Filled with editing options from adding filters, shapes and graphics, to layering text and images. PicMonkey has also just released an iOS and Android app which is useful for social media image editing on the go - although it doesn't have nearly as many options as the web app version.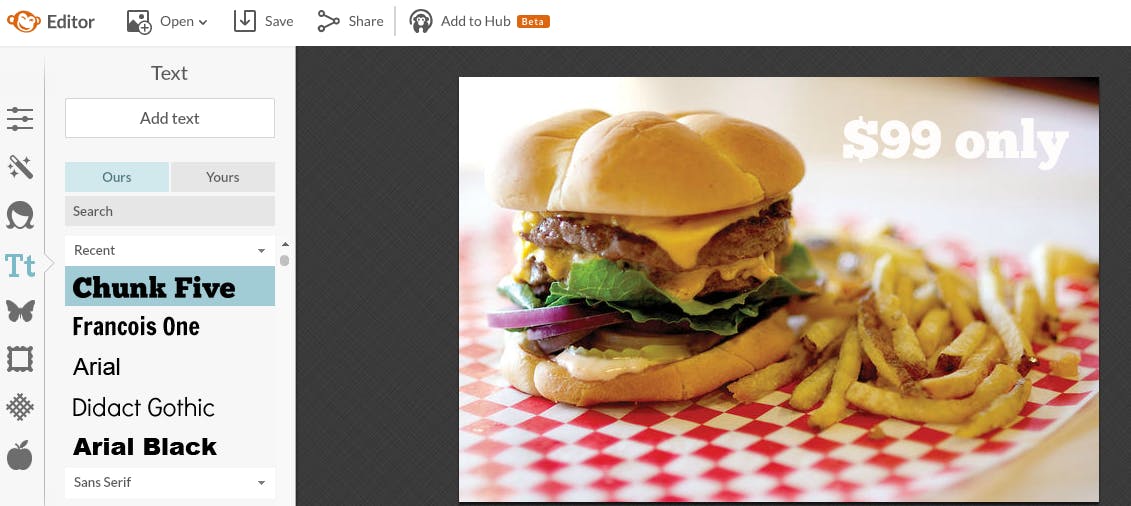 3. Pablo
Pablo is our top tool for creating quotes, customer testimonials and any other image that needs a text overlay. This nifty tool makes creating social media assets easy with a series of templates that optimize the image to the right size for Facebook, Twitter and Pinterest, as well as over 50,000 royalty-free stock photos to choose from.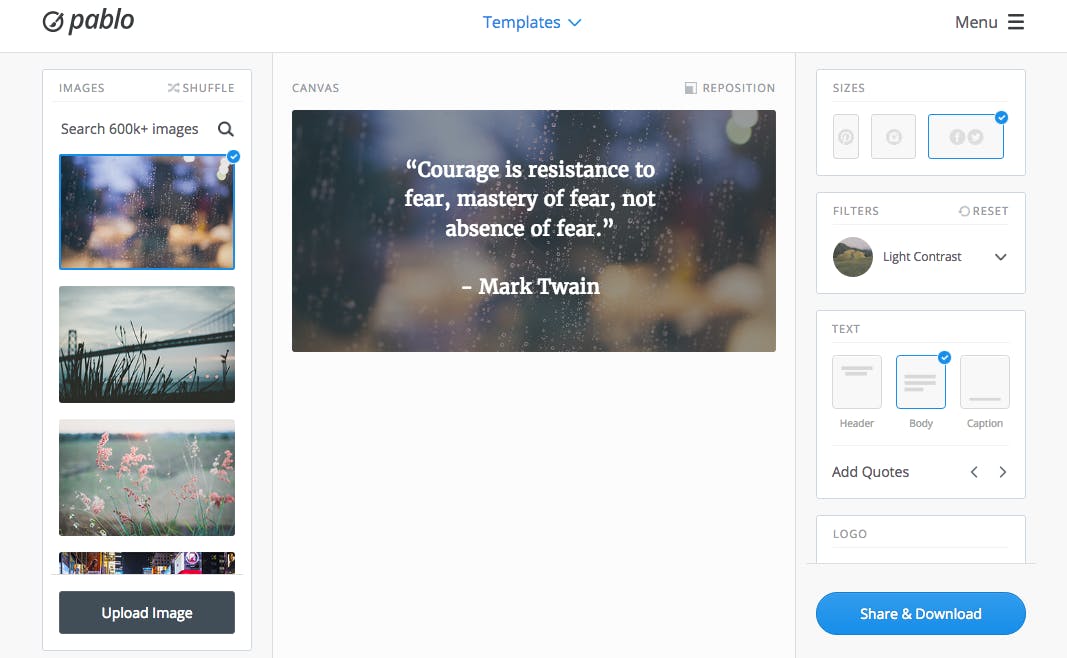 4. Canva
For images, testimonials, 'how to guides' and campaign content, Canva is a marketing dream. A simple interface that offers templates or a blank canvas, allowing you to create a single image, or a number of them with in-built stock image searching. It's seriously intuitive too, so you can edit images, change colors and add typefaces easily.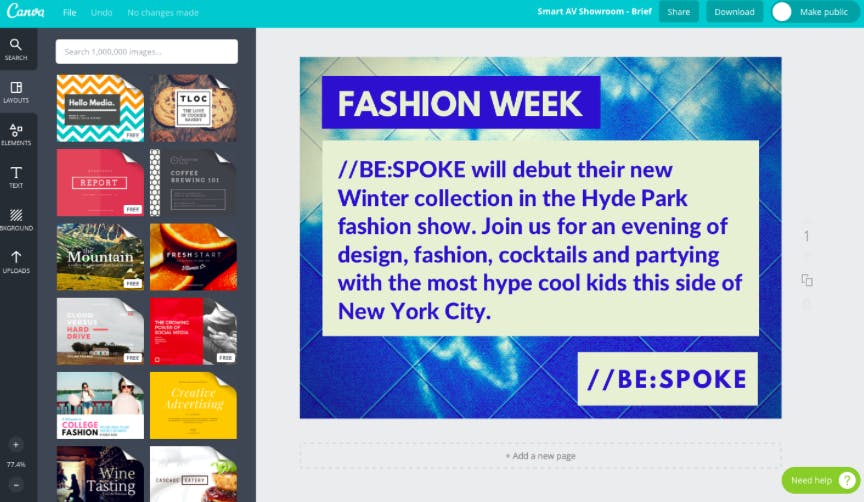 5. Placeit
Looking to create a quick mock-up of a screen, tablet or PC with your brand on it? Placeit is the answer. Upload images or screenshots of your website or product and Placeit will add it to a screen of your choice in a variety of situations - from a screen on a wall, to a desktop PC or tablet display.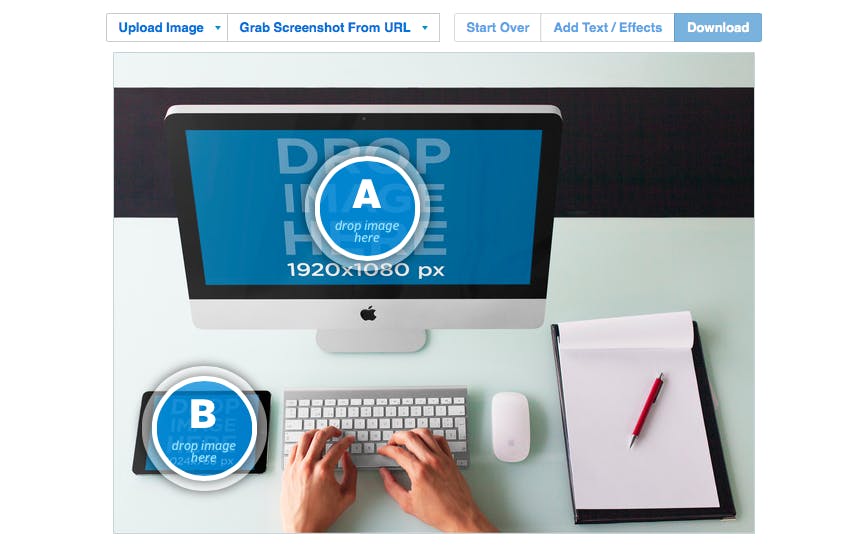 6. Death to the stock photo
Finding free images that are creative rather than wooden is a difficult task. Death to the stock photo is a free database that sends you a pack of free images each month built around a creative theme - from 'tactile' to 'fruit'. Great for adding to your own image library for use when the time calls.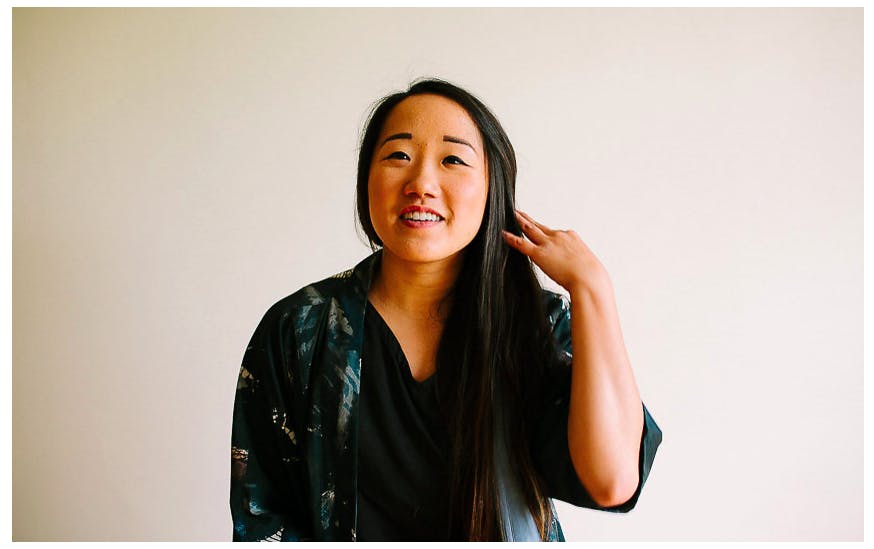 Here's one from a recent project: 'Body truths''
7. StockSnap
Another great source of royalty-free stock images is StockSnap. The StockSnap images are seriously beautiful and cover all manner of image types - from picturesque landscapes, to stores, office setups and creative installations. It's definitely our first port of call for awesome blog headers and advert backgrounds.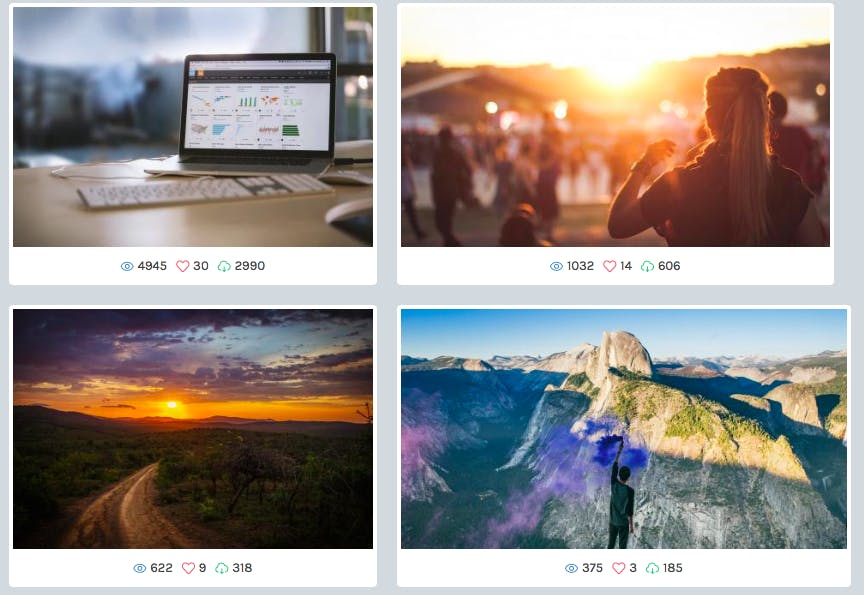 8. Pexels
Pexels is also a free stock photo library that helps marketers quickly locate social media headers, backgrounds and campaign content. Each day 50 new stunning images are released so there's new content all the time - perfect for keeping fast-moving campaigns up to date.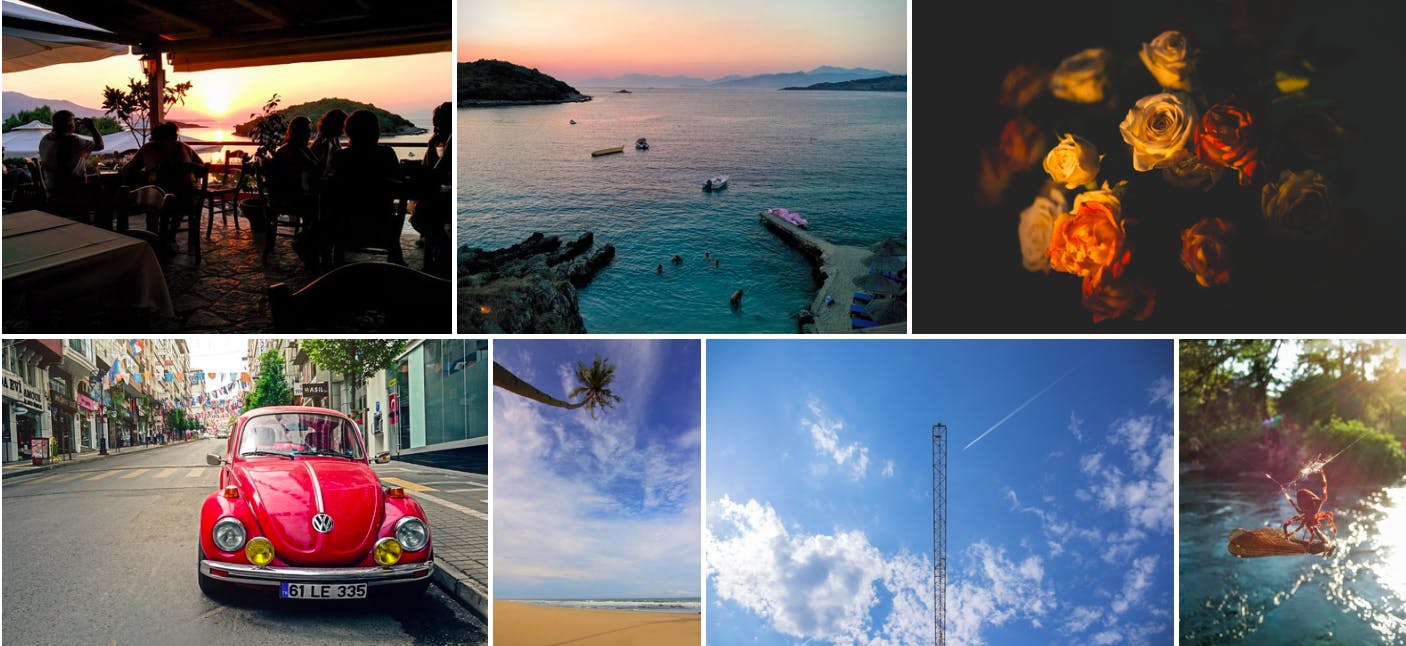 9. Google fonts
For layering over images, creating customer testimonials, quotes and key call-to-actions, Google Fonts is all you need. It includes over 700 font types with optional filters such as slant, width and thickness.
10. DS Menu
One of the new ScreenCloud app partners is DS Menu which allows you to create and manage digital menu boards. With 199 templates to choose from across various cuisines and use cases, that can be all be customized with text, images and overlays. This is a high-value option for restaurants, coffees shops and bars looking to create awesome visuals on their products. DS Menu does have a free tier but if you want to upgrade in order to download your creations, make sure you use our special 10% discount code: SCREENDS10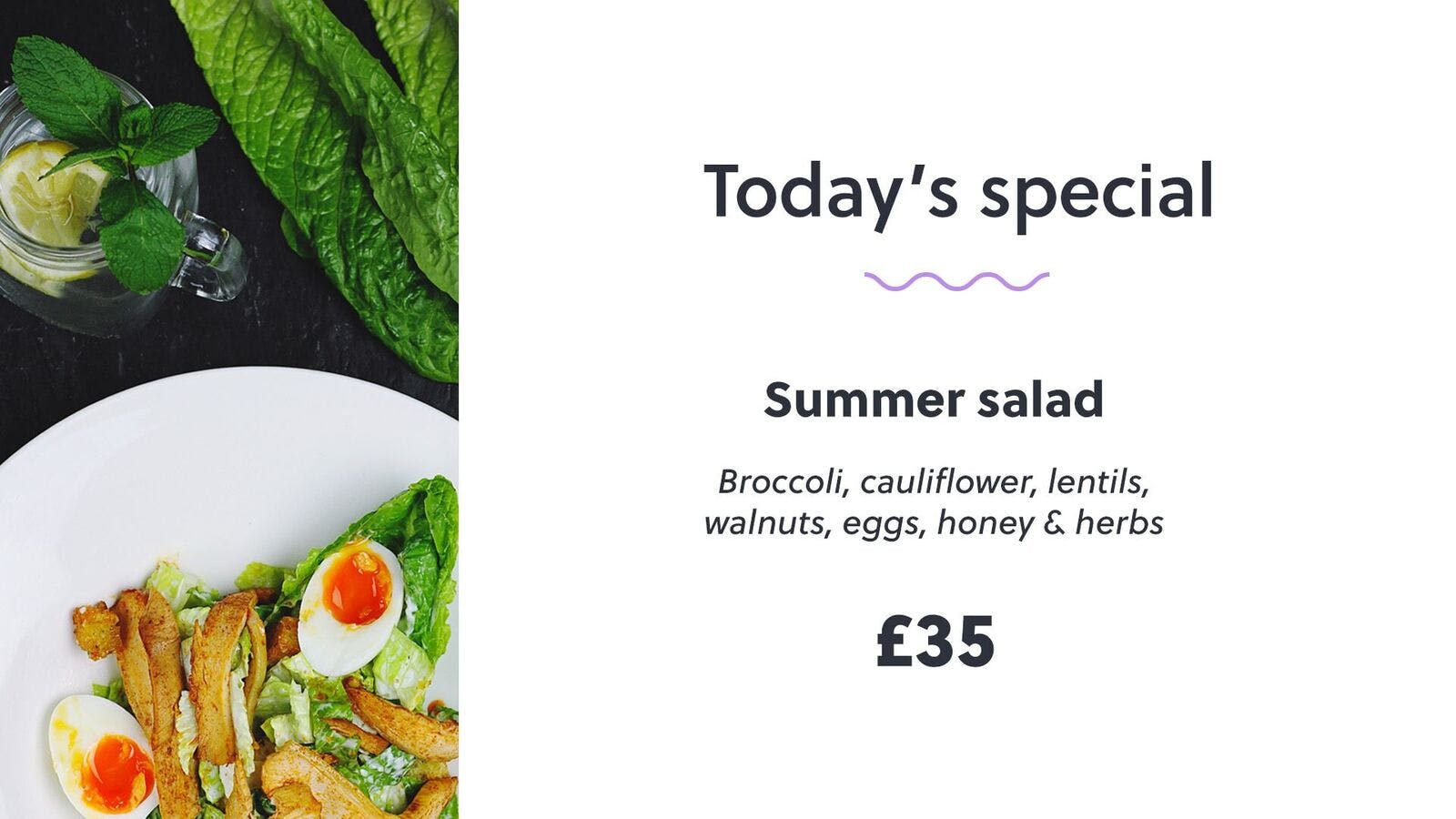 11. Nutshell
Nutshell is a video-editing app that turns images into mini-videos. The app is free across iOS devices, allowing you to choose three photos, plus text, graphics and custom animations to then share across your channels. For product launches, social media content and even as a quirky press release, Nutshell is a quick way to transmit company information in a visually-compelling way.
12. Camtasia editing
For something a little more fancy, Camtastia editing suite is one of the easiest advanced video editors that allows you to record your screen and produce videos that contain imported media, music, voiceovers and interactive content. The layers upon which you build your video are easily manipulated, making it easy to create product demos, how-to videos, company intros and more. Camtasia is free for 30 days, which is often enough to make a quick demo or company video for your startup or business if you get cracking!
13. QuickTime player
Working on Mac? Then you have a free screen recorder sitting within your finder. QuickTime player is Apple's free screen recorder and its best kept secret! Follow this guide to find out how to record your screen (with or without accompanying audio) and format it into a powerful demo or selling tool. You can also record just audio, trim clips and split out clips for bespoke creations.
14. Monosnap
Monosnap is a free screenshot program for both Mac OS X and Windows for snapping your entire screen, or even just a section of it. Allowing you to take screenshots, blur areas, annotate with text and shapes and share with colleagues via the Cloud. Monosnap is ideal for giving guidance to customers and could be a new way of upping your online customer service game. You can also collate all of the screenshots together to create a how-to video or guide.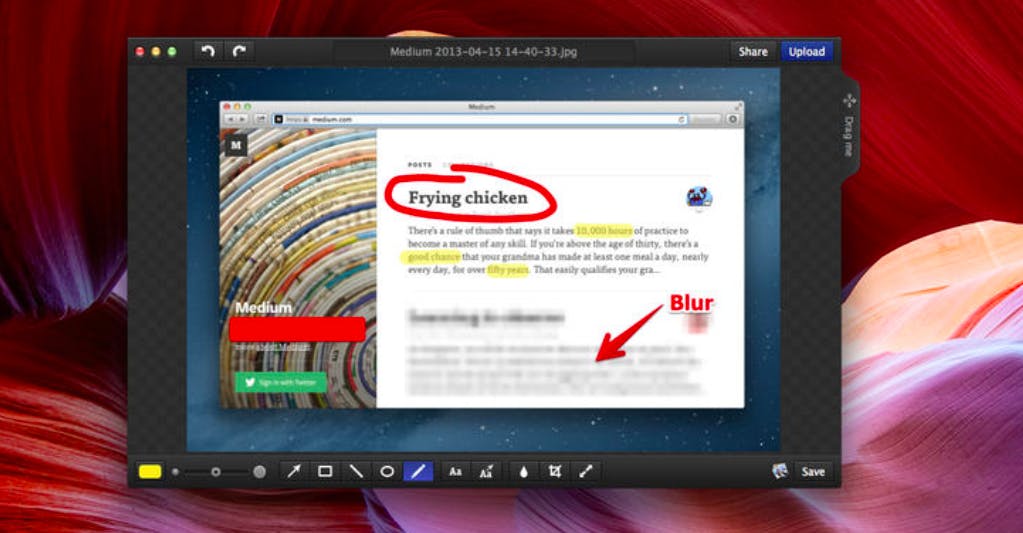 15. Vimeo HD
Creating your own video footage is hard but finding stock footage to use that's royalty-free and still looks great, can be even more difficult. Vimeo HD stock footage is one of our favorite sites for sourcing stock footage that looks nothing like stock. The categories are fairly generic - nature, buildings and so on but when used imaginatively, they become the backdrop to a quality production.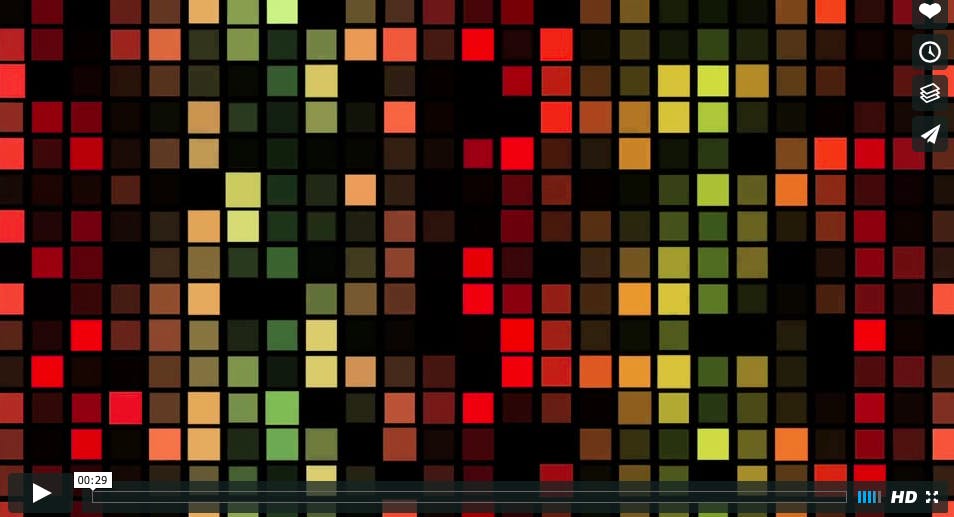 16. Coverr
Coverr is an intuitive, easy-to-use, stock footage site for homepage videos. Firstly, the videos are completely beautiful. Like the simple 'busy people' design used for their own cover image, they turn a simple site header into a dynamic visual.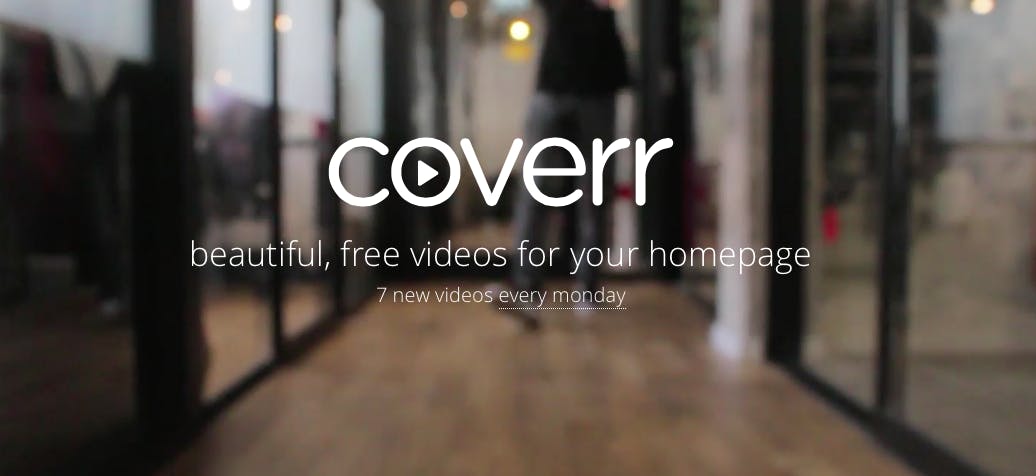 The 'see it as a cover' preview helps you to visualize what the finished effect may be and by adding text or instructions, you can turn a simple video into a snazzy site cover or video showreel.
17. Movie Edit Touch
When it comes to making a comprehensive video, your Windows phone or tablet probably isn't the first canvas you think of. But Movie Edit Touch is an advanced video editing tool that allows you to edit recorded footage straight from your mobile device, or create videos out of saved images. Tools include trim, automatic and manual color correction and title editors, with the additional benefits of templates for video effects and transitions.
18. QUIK
Quik is an app for both Android and iOS developed by Go Pro - so as you can imagine, it's pretty good! It analyzes your photos and video clips, finds the best moments then adds beautiful transitions and effects, before syncing everything to the beat of the music. You can also set your video to 16:9 or square - ideal for digital screen displays or Instagram. There are 28 video editing styles to choose from so there's guaranteed to be one to suit your business and audience.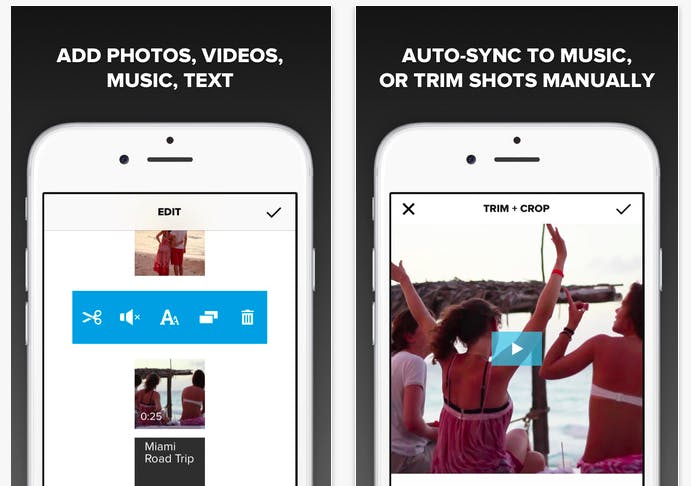 19. GoPro editing
The GoPro is fast becoming a marketing tool, in terms of capturing unique content and using it to tell a story. Wondershare Filmora is a desktop and iOS/Android app where you can work with different video formats including GoPro footage. It provides more than basic editing but is user friendly and allows you to edit from the ground up within a video timeline, adding effects, music and voiceovers before downloading your video for free.
20. Google slides
Google Slides is simple - a tool designed to help you create slideshares and presentation decks online. If you're a fan of Google Docs then Google slides is the next step and comes with free presentation themes, fonts, embedded video, animations, and more. The benefit of it being online means faster collaboration between you and your team, edits that are saved instantly and on-the-go access through the Google Drive app. And it's 100% free!
21. Haiku Deck
To really flex your presentation design skills try Haiku deck. The in-built layouts and images are super stylish, so your presentation gets a design edge, minus the designer. It's also tailored to marketing, so you'll find templates for press releases, social media reports and Startup pitches all built in.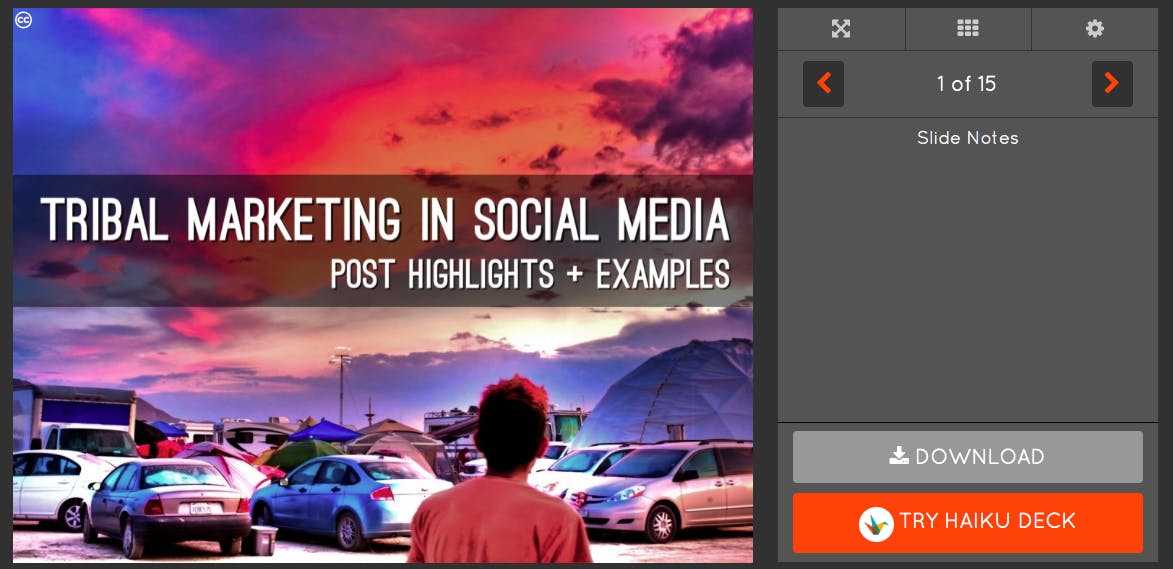 Lastly, you'll love the royalty-free image stock bank for sourcing visuals to make your presentation come alive.
22. Slideshare
Slideshare is a hub of presentations and a great place to invest in your content, as it gains over 60 million unique visits each month. Slideshare gives your content marketing a huge boost and can be used to repurpose blogposts, statistics, press releases and sales deck. Check out this Kissmetrics guide on how to design a professional yet eye-catching presentation to gain further reach.
23. Pixate
Working on a new mobile app? Pixate is a prototyping platform which allows you to mock-up interactions and animations without stepping a foot near any code. Perfect for marketers who want to transcribe ideas without having to take up resource. There is a slight learning curve that comes with the platform, but once you're in the flow it undoubtedly saves time and helps you to share advanced ideas more quickly.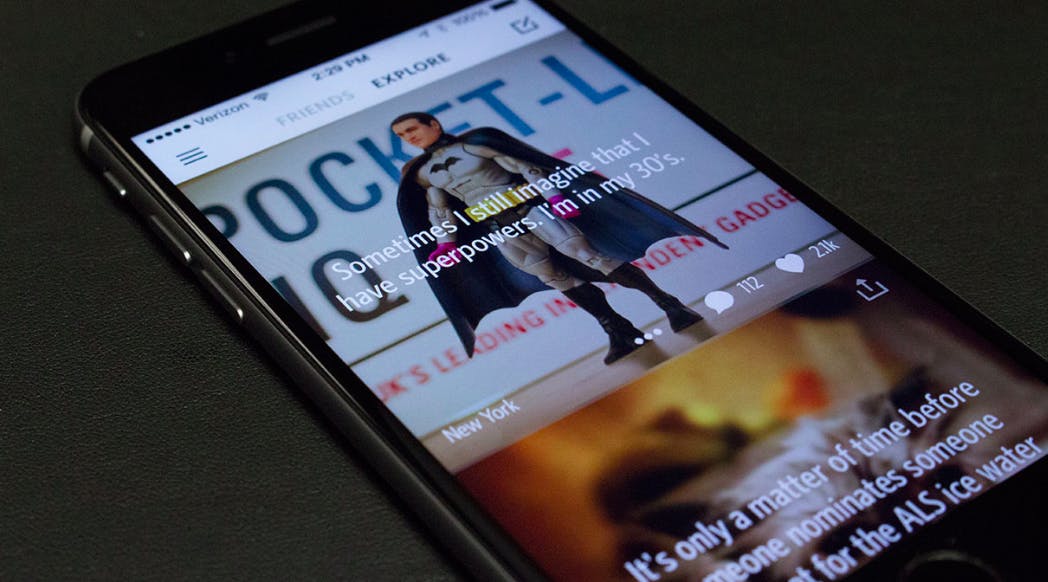 24. Browser Stack
Working on marketing collateral that will be seen across multiple devices? For designing on the web and even social media, it's important to sense-check your design to see what it may look like to all users. Browser Stack is probably one of the simplest tools for doing this. By entering a URL you can click through to see what the page will look like across Android, iOS, desktop and mobile devices.
25. Invision
Need to see what designs would look like when out in real-world situations? Invision App is a tool we recently discovered at ScreenCloud that saves hours of time, by showing user journeys built into designs so that any issues can be flagged early. Rather than static designs, Invision allows you to link different web page designs, pop ups, sign up forms and so on so that you can complete the full user journey before sign-off. Try it here.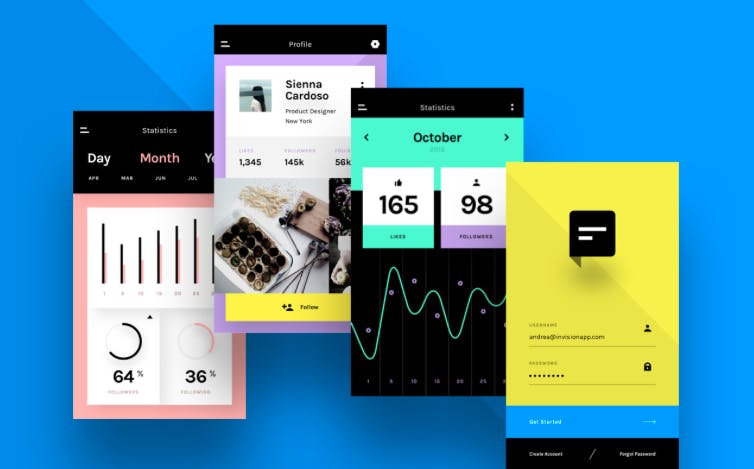 26. MindNode
Mindmapping is one of the most creative and visual ways to share concepts, plans and strategies, both for your internal team and for sharing with your customers. MindNode is an app that works across iOS devices to help you create visual representations of your ideas. Use it to plan social media content, create product roadmaps or outline customer service flows, letting the app take care of the design for you.
27. Trello
Highly regarded, particularly in the startup world, Trello is a collaboration tool that helps you visualize your projects by putting them into columns or 'boards'. Trello can be used for organizing social media content, editorial calendars, product updates and design iterations. It's a good way for marketing and design teams to keep track of updates and see exactly what's going on across the board.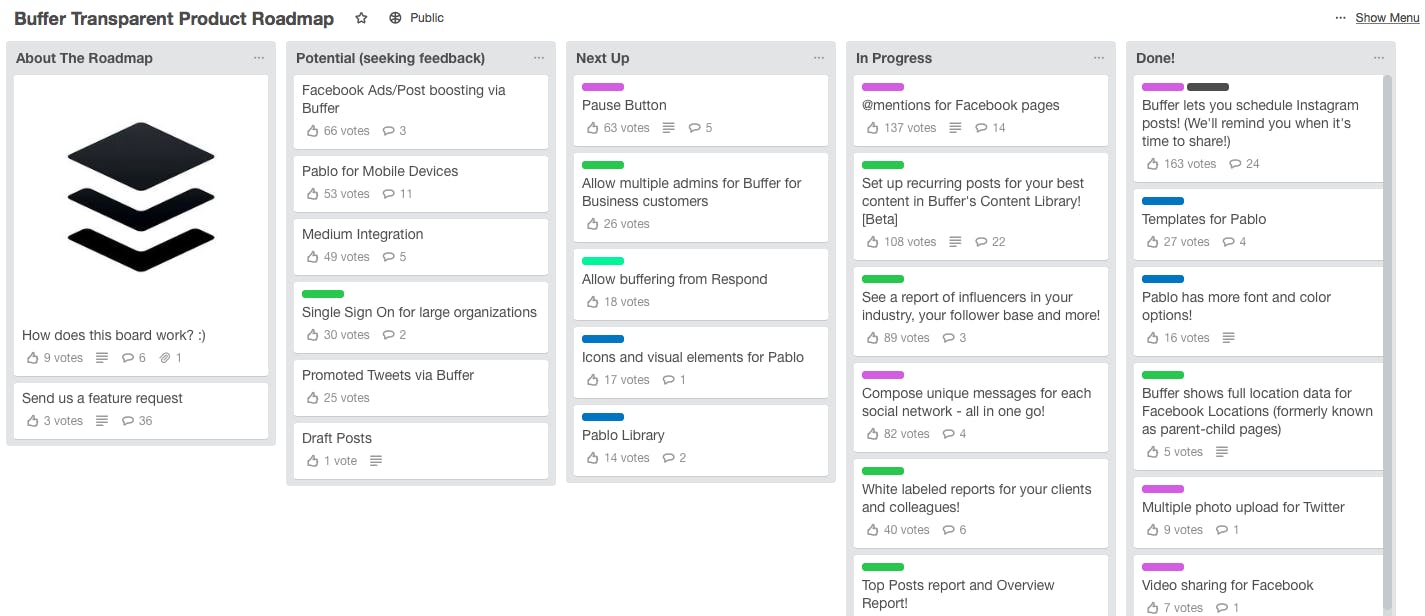 Buffer even shares its transparent roadmap using Trello
28. Asana
If your team produces a high-amount of content Asana is a great tool for keeping the processes surrounding it organized. Through teams, messaging, project tracking and task lists, Asana helps you manage projects from start to finish. Allowing you to assign specific designs or updates to specific team members. The key benefit is that conversations can be turned in points of actions and assigned responsibilities, ensuring that no task falls under the radar.
29. Draw.io
For charts, company hierachies and roadmaps Draw.io is one of the simplest tools for building flow charts on the web. Choose from many a template, or start from scratch, then add, remove or edit boxes to build out your plans in a visual design.
30. Sparkle
Another ScreenCloud app store partner is Sparkle, a content marketing tool that lets you create social media displays that pull together your status updates and those sent by fans. Sparkle gives the option to aggregate feeds from Twitter, Facebook and Instagram, as well as RSS and you can customize the dashboard to display your company branding. Used widely for events (see one of the Sparkle boards in action with ScreenCloud at a festival in Cannes below) or within offices and stores to show off your social media reach. Sparkle is a paid tool, but comes with a 14-day free trial to help you test the water.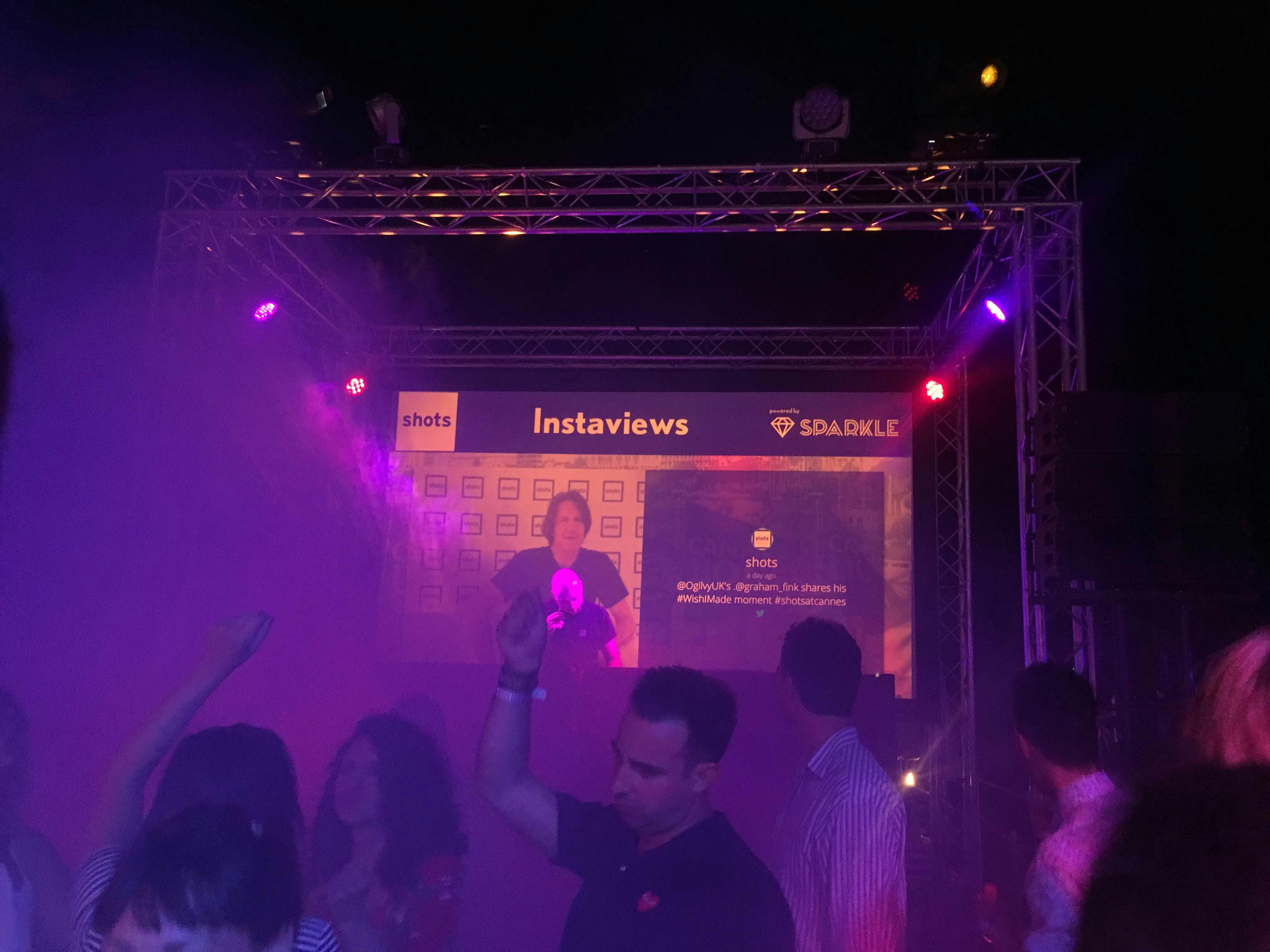 31. Infogram
If you're a marketer chances are you've been asked to produce an Infographic at some point in time. Trouble is, they're fiddly. Rather than ask your design team for help, you can use a tool such as Infogram which provides free templates for you to quickly mock-up a creative infographic. Infogram can also help you to create mindmaps and graphs and has a data upload tool where you can import information and statistics straight into your design.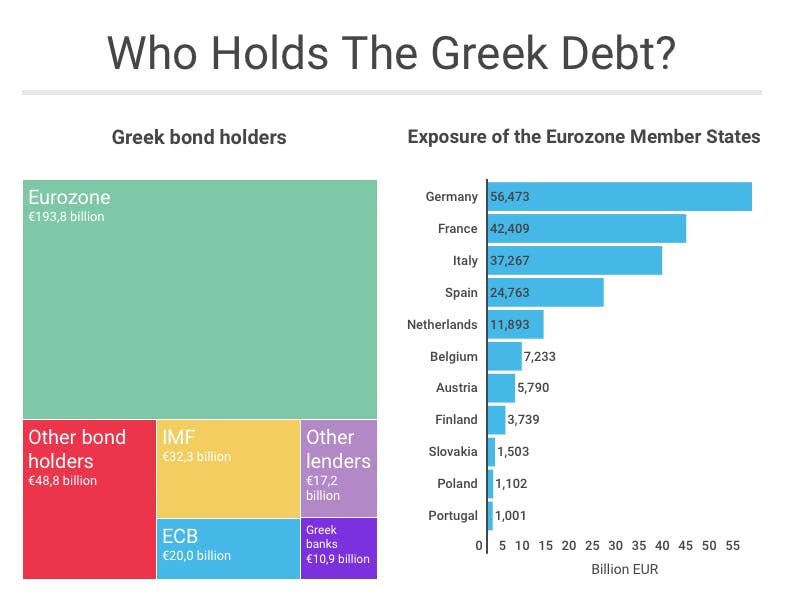 32. Google Analytics In-Page Analytics
Google Analytics may be a tool you know well but have you ever used its heat mapping function to view the information, keywords and areas most important to your audience? GA's heat map uncovers how customers use your site and where they click most. A great way to visualize your most important data and to specify where design and copy changes are needed.
33. Microsoft Power Bi
Power BI transforms your company's data into rich visuals that you can publish as reports online. Create the latest sales reports and showcase them within your office, send to investors or report back to your team. It can also integrate with tools such as Mailchimp, Github and Salesforce, so you can pull all of your key data into one place without any heavy lifting.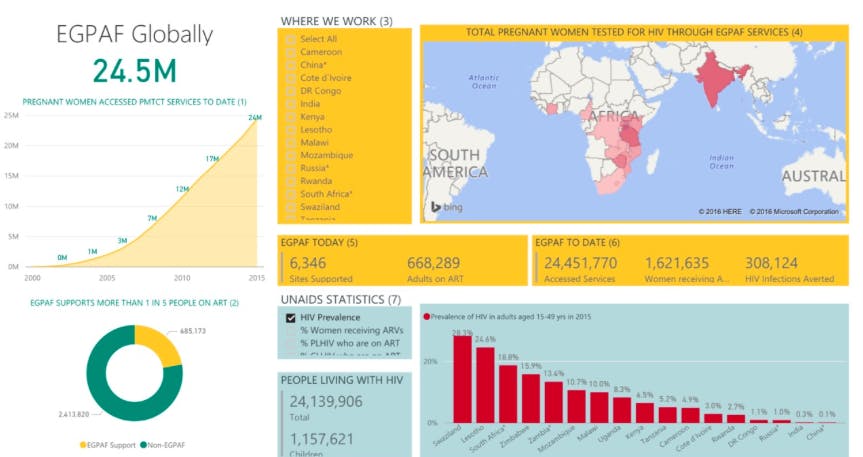 34. Coverage book
After achieving great press coverage or seeing a social media campaign that soared, it's important to show it off. Coverage Book is an online tool that helps you collate all of the coverage and display it in a more visual way. Upload screenshots, add links and customize the look and feel, then send to your key stakeholders - without any design help required.
35. Plotly
Plotly is a tool that makes creating graphs and charts fast. Import data through ExCel or CSV, choose your template and you can easily mock-up an impressive looking chart. Because Plotly is loved and used by data scientists it has the edge over traditional line and bar graphs, making your data look exciting and enticing people (or just your team) to want to interpret it.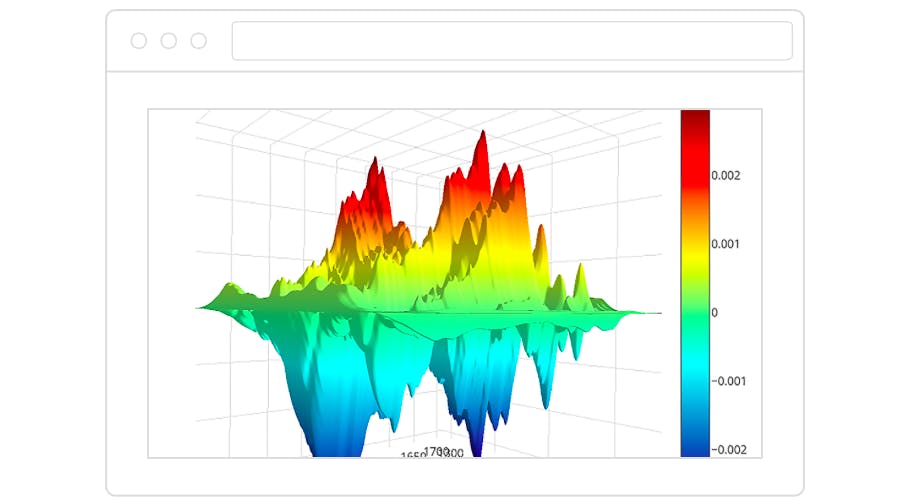 36. Dasheroo
Dasheroo is a business dashboard that helps display all your KPIs in one place. From website traffic to social media profiles to advertising campaigns, you pull together the key data and Dasheroo marks it up against your KPIs to help visualize traction. This can include social media metrics, web analytics, sales and more - all suited to the marketer's toolkit.
For collaboration
Sometimes, the marketing involvement in design comes down to collaboration and organization. In this section, I'll walk you through some of the tools and process-drivers that will help you and your team to turn around designs that look amazing.
37. Evernote
Evernote is like the best notepad you've ever bought, filled with dividers and sticky tabs - but just online. At ScreenCloud we use Evernote to draft blogposts, collaborate on plans and save useful links and customer quotes. It has great inbuilt features such as web clipping to save those all important articles, annotating for team collaboration and checklists for organizing to-dos.
38. Slack
What would a startup be without Slack! One of the top messaging tools, with a room feature that allows you to separate areas of your business so that only the people interested in design, marketing or sales have to read about it. In Slack you can import files (for design sign-off) and collaborate quickly with your team, from anywhere. A must-have for building better relationships and faster sign-off processes within design and marketing teams.
39. Contentools
Whether you're creating an editorial blogpost calendar or a design assets calendar for your social media scheduling, you always need a place to look after it. Contenttools is a content management system for content that allows you to build your content flow, automate auto-publishing and multi-channel distribution plus monitor your content process for any bottlenecks.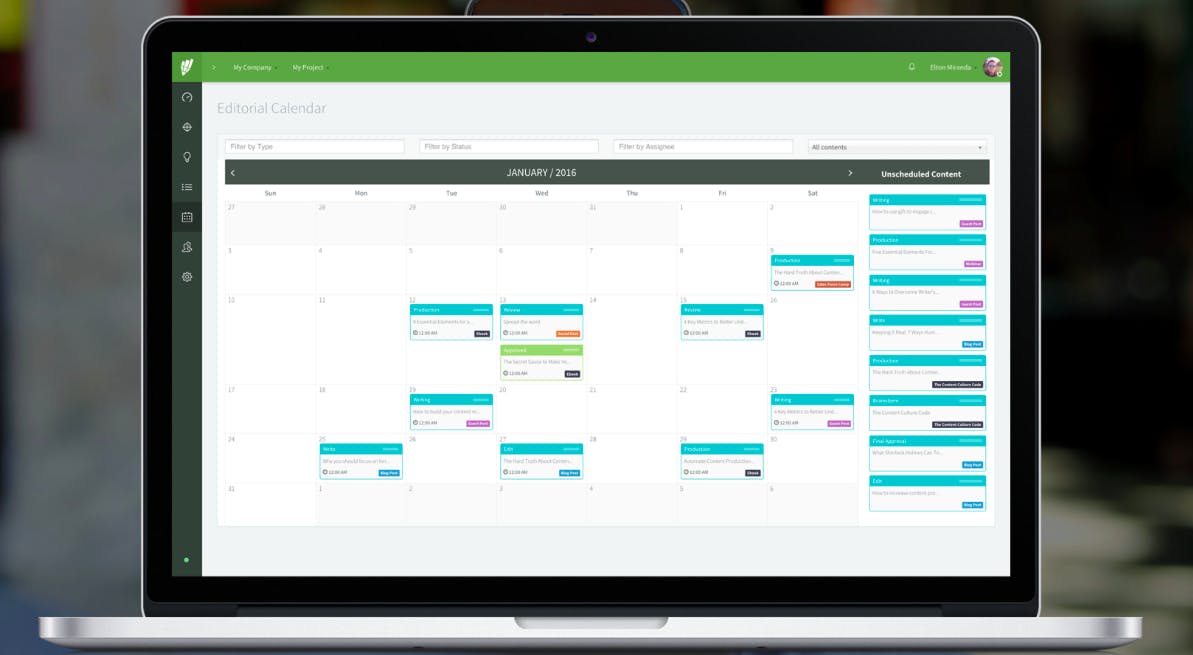 Most content tools are solely focused on editorial content, but with contenttools you can create calendars for both the visual and the written word.
40. Grammarly
Whether you're writing copy for an advert, designing a landing page or uploading a blogpost to Wordpress, Grammarly watches your back for pesky typos and grammatical errors. As a free browser extension Grammarly automatically checks your content in Wordpress, social media channels and across the web - and it's free to install.
41. Publicate
Publicate lets you pull together your most important content into a beautiful format for email newsletters that you can share with clients and staff members or widgets on your website for content dashboards. Rather than spending hours on design, Publicate pulls in the content and makes it visual for you.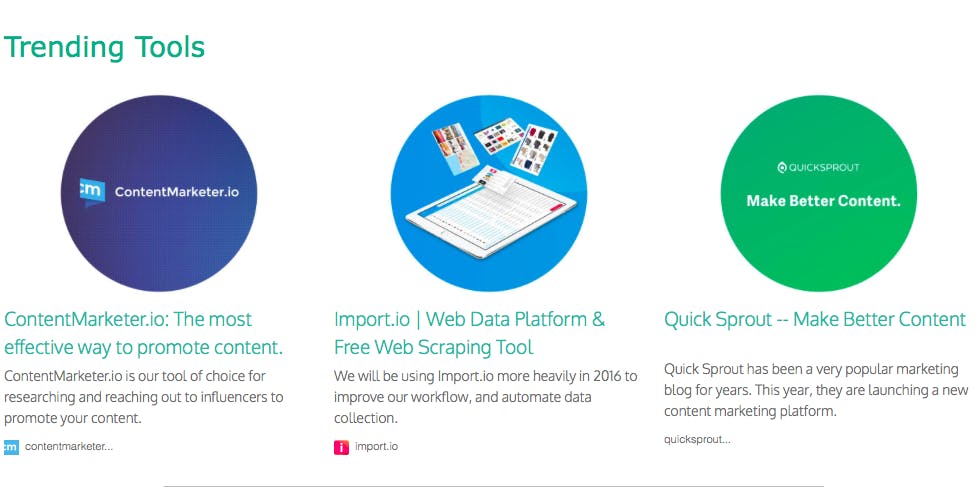 One example of a Publicate curated news feed
42. Dropbox
For saving and sharing assets Dropbox is almost always the answer. Free accounts take you up to 2GB but you can buy bigger packages to share across teams. The Dropbox mobile app allows you to upload images and videos on the go, making collaboration faster and ensuring that your team has access to the latest brand assets and case studies regardless of where they are.
43. WeTransfer
Design files can often pack a big file size, so for transferring between people outside of your organization, or perhaps your design agency or freelancer, WeTransfer can help. It's a free way to transfer large assets or zip files to any user - so long as you have their email address. You also receive a download confirmation and can select content to expire after a certain number of the days so there's no chance for content to get lost in the post.
If you like this post please tweet it. We're looking to spread the word about great tools that make marketers better at their jobs. What are yours?