Publish content to your screens directly from Microsoft Teams
Learn More


How to increase productivity on the manufacturing floor
When you measure progress, more progress is made. Increasing engagement and worker knowledge increases productivity; 90% of deskless workers also believe that their productivity would benefit from more technology. Learn how with digital signage.
Any manufacturing manager needs to know the productivity of their staff. However, it's likely that frontline employees want to know as well - when surveyed, 80% of deskless workers believe that task management can positively impact frontline challenges and 90% say their productivity would benefit from more technology.
What's the cost-efficient and easy to use tool to increase productivity on the manufacturing floor? Digital signage.
Think about it: screens can get information to workers of all levels and no one needs access to a PC or app. In most organizations, updating information that's printed or on the company portal more than once or twice a day is unrealistic due to the time and resources maintaining and updating information exhausts. With digital signage, information is reliable and up-to-date without requiring any extra labor. 
Automatic updates on the manufacturing floor will revolutionize a company's reach to workers and keep them in the know.
Only half (51%) of frontline workers feel in-the-know within their organization. Less informed workers turn into less engaged workers; with the deskless workforce facing turnover rates of up to 500%, it's crucial to bring frontline workers into the fold. 
With constantly broadcasted relevant floor information, the possibilities are nearly endless in engaging manufacturing employees. A task is completed? It can move along in the progress display. New staff member joined? Add a quick slide to introduce them to the team. 
Digital signage really does adapt to your organization and the way you want to run your manufacturing floor. Here's how it leads to increased engagement and productivity for your team.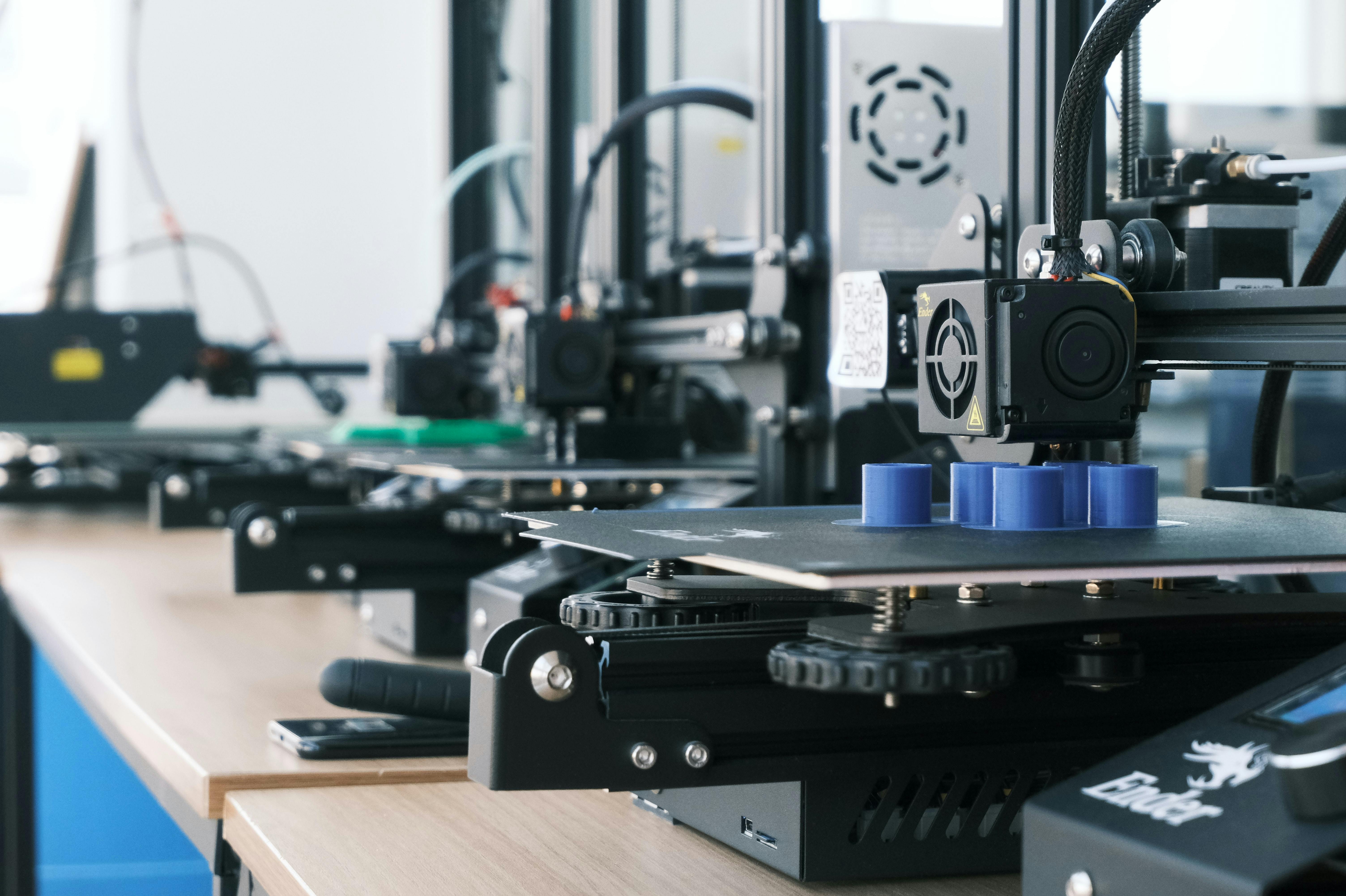 Update job statuses, track progress
When you measure progress, more progress is made. Making company goals visible for your employees is incredibly motivating. However, static signs will quickly get outdated when workers are busy on the manufacturing floor.
On the other hand, digital signage? These can be updated at a moment's notice. 
Using an app such as Screenful, you can create visual dashboards and automated reports that sync up with project management tools you probably already know and use, like Trello or Jira. This allows you to show job statuses during shifts, progress on each project or product line and how much further your floor has to go to reach daily or quarterly goals.
How you set up this information is up to you. Using Trello boards, you could create a status for each job, department or factory floor. Collected data can be measured against previous and future goals and targets. When employees are in charge of the statuses of their jobs, you can also assist by showing tutorials or best practices of how to fulfill them.
Save time: use information you already have 
Alongside project management tracking apps, digital signage you can also ease your process by utilizing information and data you already have. 
If you log your targets and production lines in Excel or Powerpoint, they're easily transferable to a screen. Using Google Sheets, you can even update information automatically. You could also use an app like Microsoft Power BI which shows information in a more visual way. 
With all of these solutions, there's no doubling up on work. All of your production data, targets, goals and progress reports can be updated on the fly and they're more visible to your team. Pushing dynamic production updates and statistics is proven to keep workers more productive and engaged, since the majority of frontline workers (50%) are more likely to stay at their job when they're empowered with sufficient technology.
Provide different digital screens for different areas
One of the best things about digital signage is that there's no set format for how you set up your screens or what you display on them. We also have a guide of digital signage ideas and examples.
For example, you can have multiple screens display progress and targets in front of personnel on the manufacturing or production floors and within manager and supervisor offices. 
You can also use digital signage in break rooms but the information could be more relevant towards employees personally, showing progress reports alongside content such as weather, news and social media. 
Alternately, all of your screens can run the same content, but at break time you can encourage a more relaxed atmosphere by displaying a playlist of music videos, a social media wall or even a digital menu board to show what's available in your on-site cafeteria.
Use digital signage to make your factory floor a desirable place to work
Digital signage is already shown to benefit an employee's productivity, with 69% of frontline workers believing investment in new tech for frontline workers improves overall organization success. 
However, digital signage can also benefit the employee. Deskless employees with sufficient technology are twice as likely to be satisfied with their job. Maintaining employee satisfaction is crucial when 37% of deskless workers are at risk of leaving within the next six months.
Only 32% of frontline employees feel heard at their workplace. By using digital signage, broadcasting employee recognition will show that you care. Congratulating an employee for their work, wishing another a happy birthday or encouraging employee well-being can better fold your employees into the organization.
Digital signage creates visibility for you and your employees
We all work harder and better when we know the goals we're working towards. Make the data of your production lines easy to digest and allow employees to take control of their own productivity rates, all from a few screens on your walls and a simple reporting system from data you already have and use.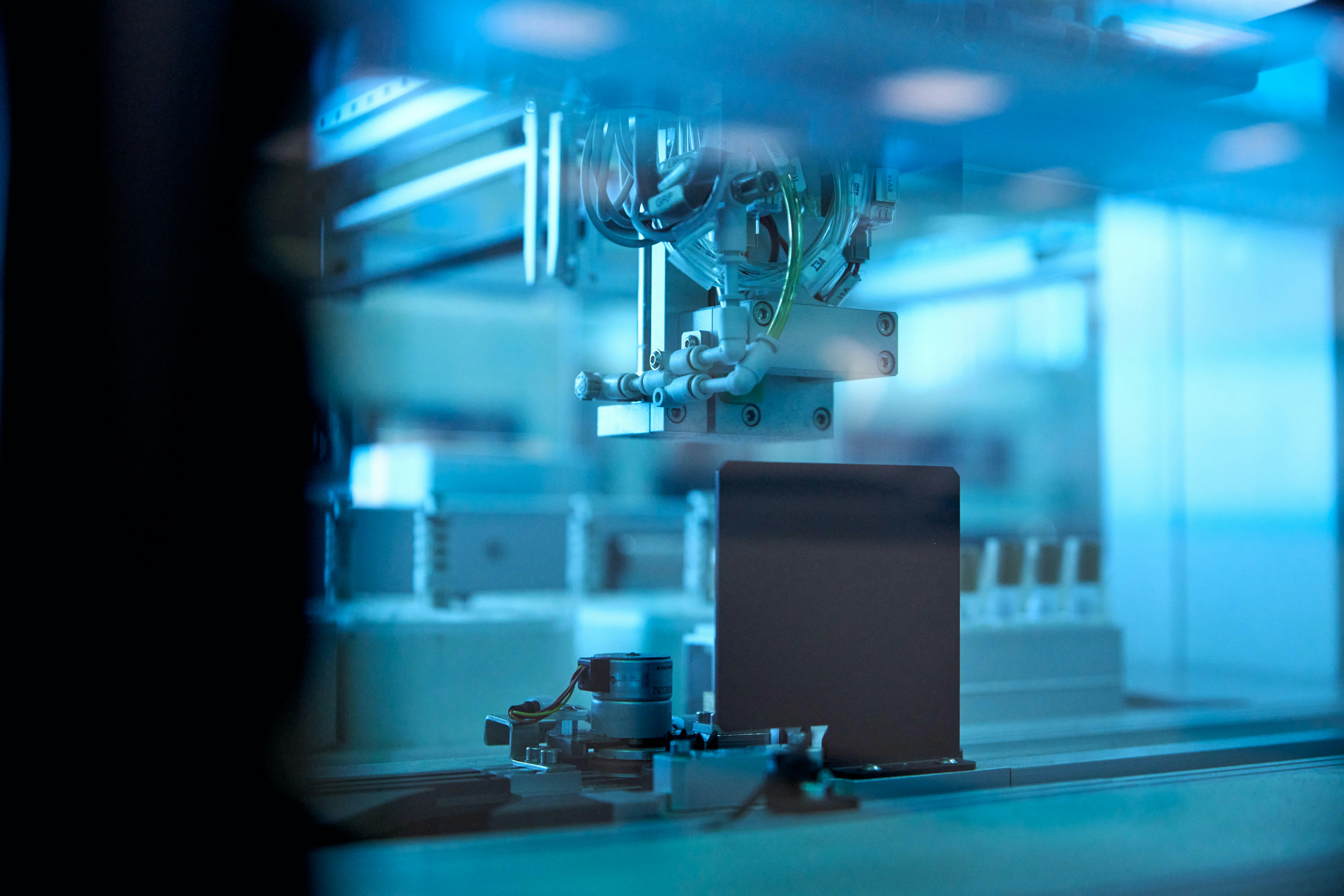 About ScreenCloud
ScreenCloud is on a mission to  give the world's 2.7 billion deskless workers an employee experience that, for too long, has been the privilege of the desk-based. 
How? Employee-facing screens on the walls of factory floors, coat rooms or break rooms strengthen your internal communications ecosystem and create 'connected companies' – organizations that reach, inform, engage and enable workers from head office all the way through to the frontline.
Our award-winning, user-friendly solution is trusted by HR teams in 9,000+ organizations around the globe, including BASF, Ricoh UK Products Limited, Fresh Mark, and Choate Construction.
Sign up for a free demo and see how digital signage can work for you today.
Ready to get your organization connected?
Connect your first screen today with our 14-day free trial
innovation