Publish content to your screens directly from Microsoft Teams
Learn More


10 Tips to Franchise Your Business
Looking to take your idea and spin it out into 100 stores? Use these tips as a guidebook.
If you have more than 200 locations, then some may say you have 200x as many problems. But actually, having individual business owners take your concept and make it their own, with an independent mindset, can have huge benefits. This is why so many restaurants, coffee chains, stores and bars adopt a franchise model. Of course, to get past teething problems you have to know the tips and tools that will help you to spread your business like the franchise owner greats before you.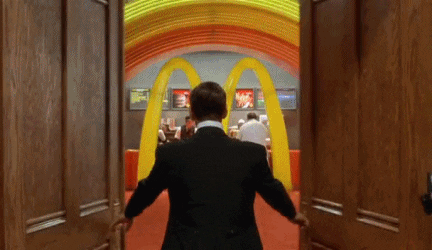 In this article, we'll share 10 tips that will help you to franchise your business successfully.
1. Have clear values
The first step of franchising? Weeding out those who are just looking to make a quick buck, to find the individuals who'll truly treat your idea as their own. This isn't so different from employing individuals to come and work for you. Something you might consider at early interview stage is how they feel about your values.
To do this, you can ask situational questions like:
If a customer complained, how would you deal with this?
If someone asked you why you were choosing to run this franchise, rather than start your own, what would you say?
If you had two employees that didn't get on, what would your approach be?
Make a "value check" part of your interview process. Each time a potential franchisee says something that sounds like a value you share, give them a tick. Lots of ticks at the end of the interview? You've just met a great new potential partner.
2. Look to your immediate network
It's not just strangers who can take on the running of your franchise. Why not look towards friends and family members who may be interested in making the jump? ScreenCloud customer Smoky Boys is a franchise model, with owner Karim Salah, opening the latest restaurant in a chain owned by a friend.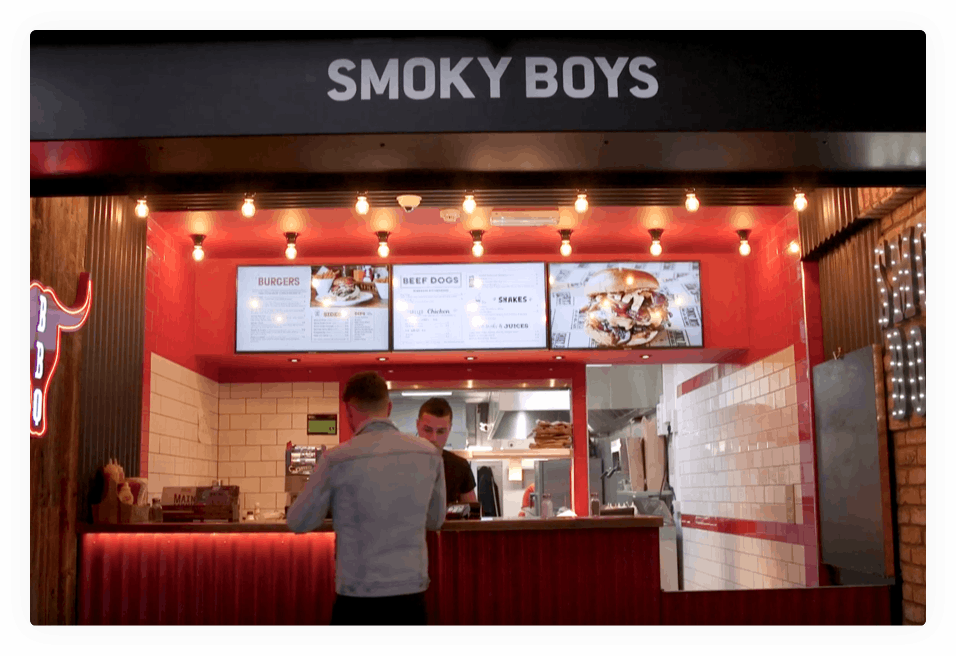 It's likely your immediate network will care about not just your idea, but also about helping you to make it a success. In turn, you provide them the chance to partake in your success, rather than watch from the sidelines.
3. Create a playbook for your business
One of the reasons McDonalds is perhaps the most successful franchise model of our time (90% of the stores are owned and run by franchises) is because of their slick operations strategy. As well as a great online franchisee program, everything from how long their burgers are cooked for, to the layout of the kitchen area, has been considered in meticulous detail.
When you have processes that can be followed, you make a blueprint for your business (and its success) that almost anyone can follow. Of course, this needs to be balanced with receiving and considering ideas, as it's possible that your franchise partners may come up with ideas of their own that could work really well.
Why not have a monthly call or meet-up with franchisees solely to discuss ideas and initiatives? Who knows, they could have the next million-dollar milkshake idea that will take you from one restaurant, to thousands.
4. Employ scalable systems
For any successful franchise model, you'll need software that doesn't break the bank when rolled out across various locations or team members. When considering your initial tech stack, compare software that charges per user to software that charges for use as a whole. Depending on your model, one might be much more cost-effective than the other.
Also consider your needs as a franchise model; for example, whether you need the ability to provide different access levels for different users. Also look for fast support across time zones, as you don't want to be waking up at 3am to help one of your owners troubleshoot a software problem.
5. Speak to successful franchise owners
It can be lonely when you're the only "owner" of a franchise as opposed to a franchisee.
Here are some communities that may be useful, depending on where you are based for bouncing ideas and getting advice from those who have done it before:
UK franchise communities:
US/ROW franchise communities:
6. Focus on onboarding
The Meat House, a nine-year-old butcher shop franchise, has a two-pronged franchisee onboarding approach: two to 10 weeks of training and a core team who go to the franchise to get it up and running. While this may seem onerous in the short term, it's actually a smart way of fixing some of the problems that might appear further down the line.
If you don't have the capacity to create an in-person onboarding experience you could create a video portal of training videos, or even an online course so that you can track completion. Teachable is a Learning Management System (LMS) that is free to create courses, so long as you aren't charging an access fee.
7. Create an internal brand
If you've watched The Founder on Netflix which details how Ray Kroc started a franchise of Mac and Dick McDonalds' restaurant (you guessed it, McDonalds) and ran away with it, you may recognize the errant owner as a popular franchise trope. So how do you get around that?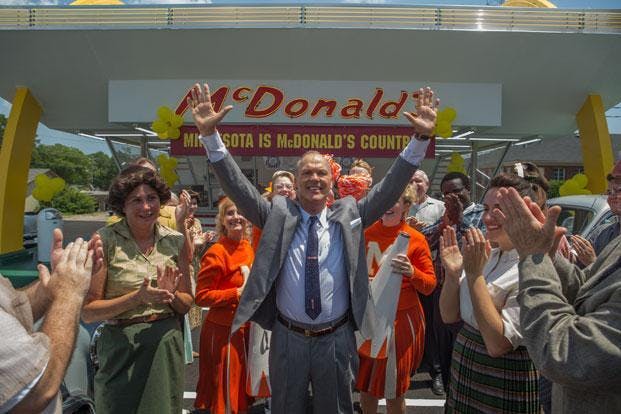 Photo credit: A still from 'The Founder'.
You create an internal brand. This is the DNA of your company, that makes people not only want to run one of your spin-offs but to also want to run it under your masthead.
Good culture actually sells more franchises. It reduces problems of franchisees feeling neglected or unheard. This could be a commitment to communicating regularly using internal communication tools. It may also be organizing an offsite, or event, where everyone gets face-to-face, i.e. the best way to remember that there are people behind the email avatars.
8. Think stringently
Every cost when you roll out one franchise, is going to be magnified the next time. If you don't begin with a tight handle on the purse strings, costs can quickly spiral and can begin to outweigh the profit margin.
Think long-term and see where you can get bulk discounts, or even where you can use a product, software or item for free, or rent, until you have multiple locations and your model evolves. Many systems will be forgiving, or might offer extended free trials if there's the potential to one day be powering 100 stores.
9. Use technology to make life easier
From employee training software that helps new employees to learn the ropes, to digital signage software that powers all of your internal communication screens, there's plenty of technology out there that could ease your pain points.

Using cloud-based software reduces paper waste and makes everything accessible.
As an example, ScreenCloud customer Stephanie Drew is a franchise partner of Burn Boot Camp North Durham. The fitness center is a two hour journey from where Stephanie lives, but by using ScreenCloud she can always control what shows on the screens in her center, from wherever she is.

10. Build a community for your franchise
Particularly in local communities, lore about who started a business and why, can live on and spread from person to person. Your restaurant, fitness or coffee shop franchise or dealership is more than just the product or service it sells. It's really about the stories, the people and the aspiration it represents.
That's why coffee chains have photos of farmers harvesting coffee beans on the walls; they make for a much more human connection than looking at a factory, or a plain piece of art.
The Great Harvest Bread Company is an example of a franchise that has a strong community feel. From its mission statement that asks owners to always "Run fast to help customers" to their "CEO ebook" and videos of their franchise owners baking bread, all help build the story and the brand.

One of the quotes from a Great Harvest Bread Company franchise owner.
Building a community internally, and within the local community, is what helps franchises to thrive. Giving your franchisees the tools they need to build community, whether it's online or offline, will help.
Did you know that great franchises are powered by great digital signage screens? Whether you want to sell more short-dated items to customers, or communicate internally with franchisees, try out our 14-day free trial of ScreenCloud.
Ready to get your organization connected?
Connect your first screen today with our 14-day free trial
ideas