Publish content to your screens directly from Microsoft Teams
Learn More


Journey Around the Connected Hotel of the Future
A place we'd quite like to stay in.
The future connected hotel space is perhaps one we've been dreaming of for quite a while. Often, hotels are the ultimate escape, where fresh orange juice in the morning, delivered newspapers and maid service signal that you are far from home. Yet the connected hotel space of the future takes the traditional stay and transforms it completely. On the outside, the experience becomes fully customer-centric with each area personalized and "listening" to what the visitor might need next. On the inside, the hotel begins to function more effectively. Like its own mini version of a smart city, it saves money, becomes more energy efficient and makes the lives of its inhabitants easier.
Here, we take you on a journey around the smart connected hotel of the future.
First stop: check-in 
If there's one area of the hotel experience that could be groan-worthy, it's going to be check-in. Think about it: as a guest you're travel fatigued, you've been in the same clothes for a while, and it's likely that you're sleepy/hungry/tired or all of the above. As a hotelier, you want to provide as smooth a check-in process as possible, but you also have to consider the guests who are leaving and the staff needed to keep everyone happy.
Luckily, the smart connected hotel check-in desk creates a bridge between the two.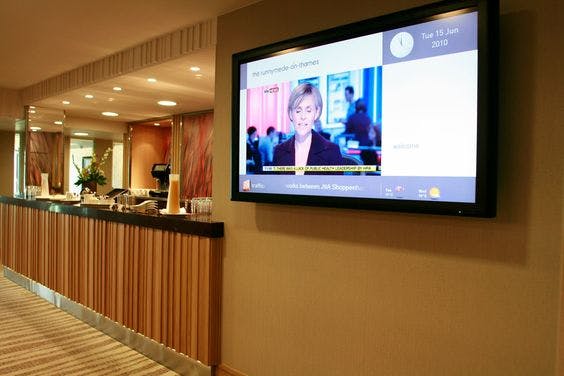 The digital screen is the most obvious connected device to do this. Digital signage becomes the vehicle for personalized welcomes, information sharing on check-in times, wayfinding to nearby bars or restaurants, and key information for weddings or other events taking place. 
It can be personalized to time of day or day of week (morning vs evening or weekday vs weekend) easily. This means each hotel can play specific content depending on how the guests might be feeling at any one time. 
Playlists and scheduling allow you to mix up hotel information with ambient content such as social media feeds as well as general interest content such as live news feeds, stocks, foreign exchange, and so on.
In today's hotel, one of the easiest ways to become more connected is to employ digital signage as a means of targeted, smart information.
The smart hotel room
Editor at Skift, Greg Oates sums up the connected hotel room perfectly when he says:
"The Smart Hotel isn't about a tablet by the bed that you can't figure out how to use to open the drapes. It's about real-time data and connectivity."
Even now, you can head to, say, a W hotel in London or New York and use an iPad or tablet to control everything from your lights to your air conditioning, music and TV. But here's the thing: all of that relies on 1) the technology working appropriately, 2) you knowing how to use it, and 3) your decision making process on what you want at any one time.
The devices controlled by the tablet, namely the lights, speakers, heaters, showers and coffee machines, should be connected to algorithms and predictive software that anticipate your needs for you.
In the smart hotel of the future, you have a smartphone app or a card that gives you access to everything you need throughout your stay. Ideally, everything is paid for on the app, and you can access your room, restaurants, bars, and exclusive amenities such as spas and more.
In the hotel room, your devices are set up with the information it knows about you prior to your stay. If you need a wake-up call, it's preprogrammed to do that. If you play a certain type of music on Friday, the same genre will play when you hit "on" at 9am Saturday morning. 
The smart hotel room of the future adapts throughout the guest's stay. On Friday, it might be a fairly blank canvas, but by Sunday morning it should have learned and read the data to become more finely tuned to the guest's preferences. After a week's stay, it should know your routine and adjust the blinds, heating, water pressure and coffee making to complement them. 
Some of the ways hotels are already beginning to implement these systems are:
Aloft hotels which offer voice-activated guest rooms. Guests speak their wants, which are picked up by Apple's voice-powered assistant, Siri, who will then attempt to fulfill the request. 
RFID stickers which sense movement and change systems in the hotel room in response (for example, sensing a guest get out of bed in the middle of the night and turning the light on in the bathroom, or sensing a guest get into bed and turning the lighting and sound into "night mode").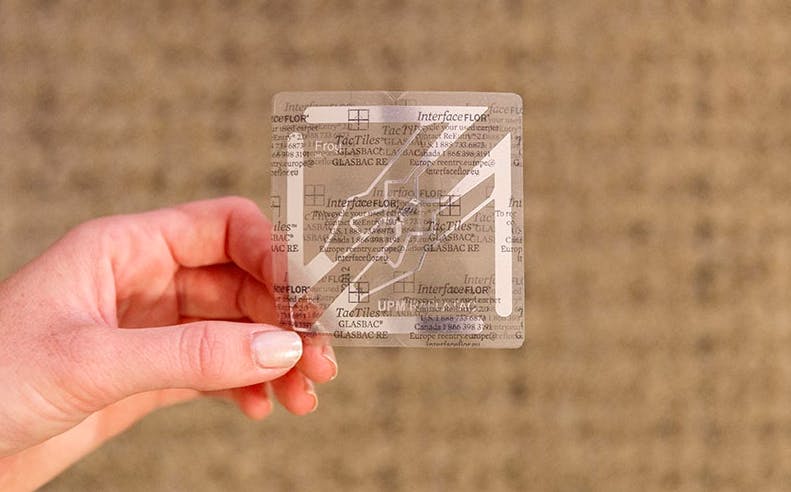 Nest thermostats which allow temperature to be adjusted via a smartphone app. 
A smart mirror which doubles as an information dashboard, showing Twitter information, emails and sports scores for the guest as they get ready.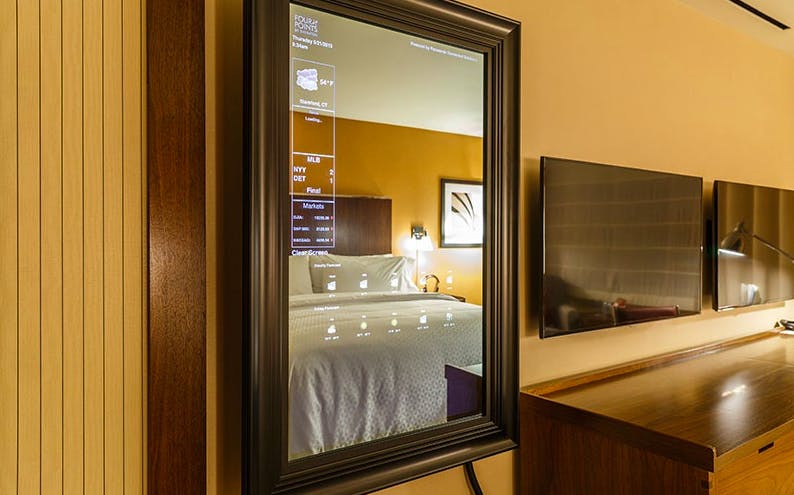 The hotel room of today is competing against the Airbnb "home away from home" affordable experience. One benefit the smart hotel room of the future will excel in is adapting like a living organism to the needs of its inhabitant. If it can jump on the personalization wagon quicker than its Airbnb counterpart (which seems sensible, given that these are often people's homes), then it could once again come out on top from a lifestyle choice to a hotel that enables a better life. 
Connected hotel facilities
The facilities within the smart hotel of the future are all about convenience. Connected devices will be used to make services quicker and more convenient, to manage guest migrations more easily, and to take decision making away from human staff and give it to robots or bots which could possibly make more efficient changes. For example, checkpoints, maps, spa price lists and dinner menus could all be integrated with a personal assistant using Siri or Cortana, who can answer guest questions and provide services like calling a taxi. 
Spas, continuing with their holistic theme, could be programmed to adjust automatically in order to provide maximum comfort to guests. For example, a sauna could track the number of people entering and advise guests when it reaches a comfortable capacity, or direct them to other facilities. A pool could adjust its temperature based on the number of people using it, the weather outside, and the indoor temperature. Treatment rooms could automatically dim lights, play music, and release scents when a sensor is triggered by someone entering. 
In the wider hotel setup, you could have a robotic concierge, as seen below at the Henn-na in Japan, which would help to reduce staff number and allows guests to check-in automatically.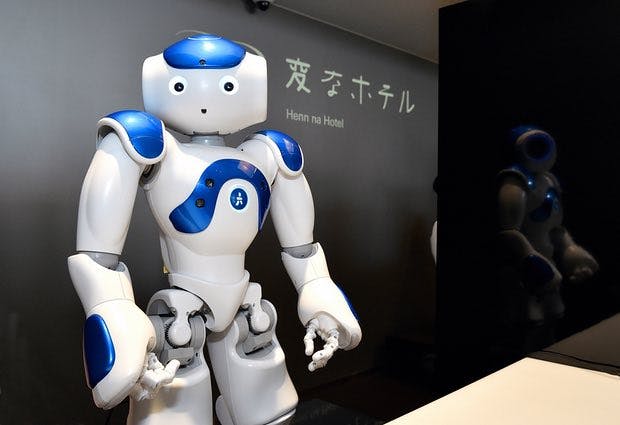 Robots could also be used in-room to turn on lights, offer weather forecasts, and even implement wake-up calls (not sure how we feel about that!).  
Then you have chatbots, which unlike human operatives, could remember every single conversation ever had with a guest. From retaining their favorite spa treatment to the type of food they like to order, chatbots could be used to make increasingly personalized recommendations to repeat guests. 
The smart connected hotel of the future: focusing on experience
The Internet of Things is about to have a significant impact on the future of business, in hospitality as well as many other areas. The key is to provide consumers with value from the smart, connected devices and enable them to make their stay better, not worse. There's nothing more frustrating than quirky technology that doesn't really work. The most effective way to implement IoT in the smart, connected hotel of the future is to ensure the guest doesn't even realize it's there.
Ready to get your organization connected?
Connect your first screen today with our 14-day free trial
ideas