Editor's Note: Updated Aug 2021
In your quest for hunger, you've probably come across many digital signage screens. Restaurants often look towards digital signage as a way to show information like tv menu boards, sell products and make the overall eat-out experience more engaging. 
In a digital era, digital screens naturally attract customer attention. And now, with simple digital signage tools like ScreenCloud, it's possible to do so much more than just digital menu boards alone. 
Here are seven ways you can use digital signage to enhance the customer experience – and your revenue.
Waiting time display boards
Remove the risk of customers leaving as soon as they see a long queue. 
By strategically crafting a digital signage Playlist with a waiting audience in mind, you can reduce perceived wait times – by up to 35%. What's more, you're more likely to capture their attention and have an increased dwell time. 
Showing dynamic and relevant content is also a great branding strategy, and can enhance customer loyalty. See how Nashville-based deli Mitchell's Delicatessen used digital signage to do just that. 
Share product offers digitally
Be strategic with screen placement. Answering the four Ws (who / what / when / where) is a major part of your digital signage strategy and will impact dwell time.
Who? Customers
What? Want to advertise a lunch hour meal deal
When? During the lunch time rush
Where? Screens visible from the entrance / behind the cashier. 
Schedule any daily / time-sensitive content to show at the most opportune time for your customers – like lunch hour deals during the lunch hour. Use your digital signage displays to remind your customers  of any incentives, and even show products you're running low on / out of stock. 
Great apps you can use to share your offers include the Noticeboard app, Countdown timer (to share time sensitive offers) and Gallery for Instagram to reshare social media promotions.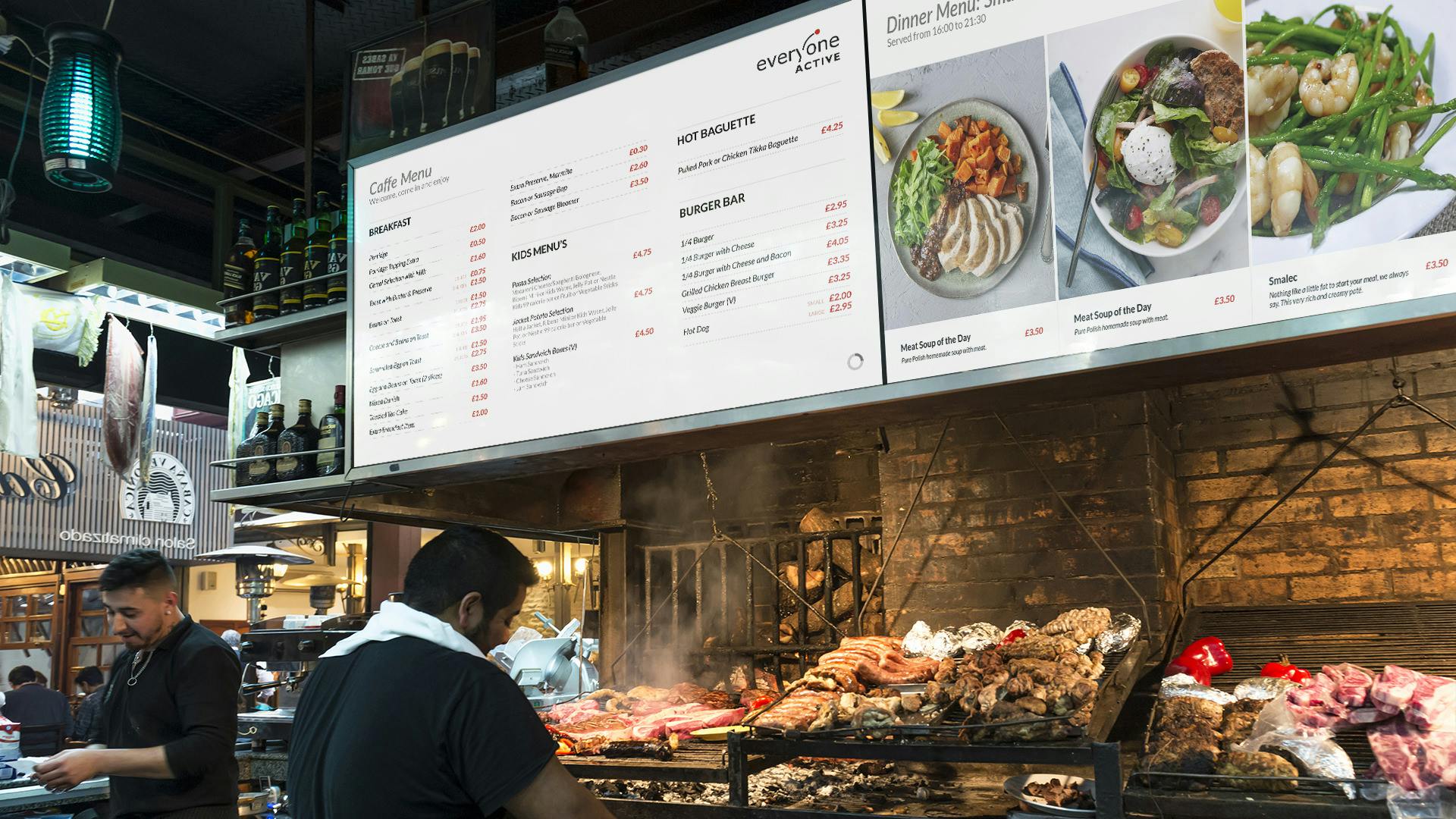 When you put content on your screens using ScreenCloud and our Digital Menu Board app, it can be updated in seconds, from anywhere. This means your digital menu boards can be up-to-the minute, helping customers and staff make informed decisions – just like BBQ grill house Smoky Boys.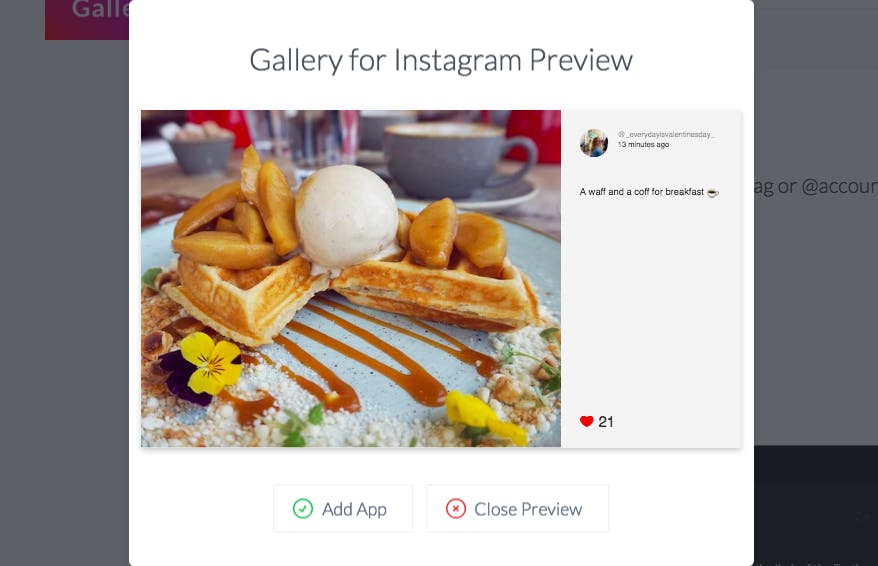 Social media is a powerhouse when it comes to food advertising.  Display social media feeds such as Instagram, Twitter and Facebook and encourage social sharing by creating a hashtag or a QR code for your customers. 
Run photo competitions; give discounts to customers who leave reviews (which you can also show on your screens with the Facebook, Google Reviews or Yelp apps); or just show off user-generated content with a social media wall like Taggbox. 
Upsell items using restaurant digital signage
Using visual images and menu boards of your desserts shown throughout the restaurant is a great way to get your customers set on what they're going to finish with. Chances are, once they see your revolving digital display of cakes and delicacies they won't be able to resist and will simply point in the direction of what they want and hope that you deliver it.
As naturally as someone would have filled in a written feedback form 10 years ago, using live social media displays on the walls of your restaurant gives customers a way to leave a review and build a community between your current patrons. 
Provide personality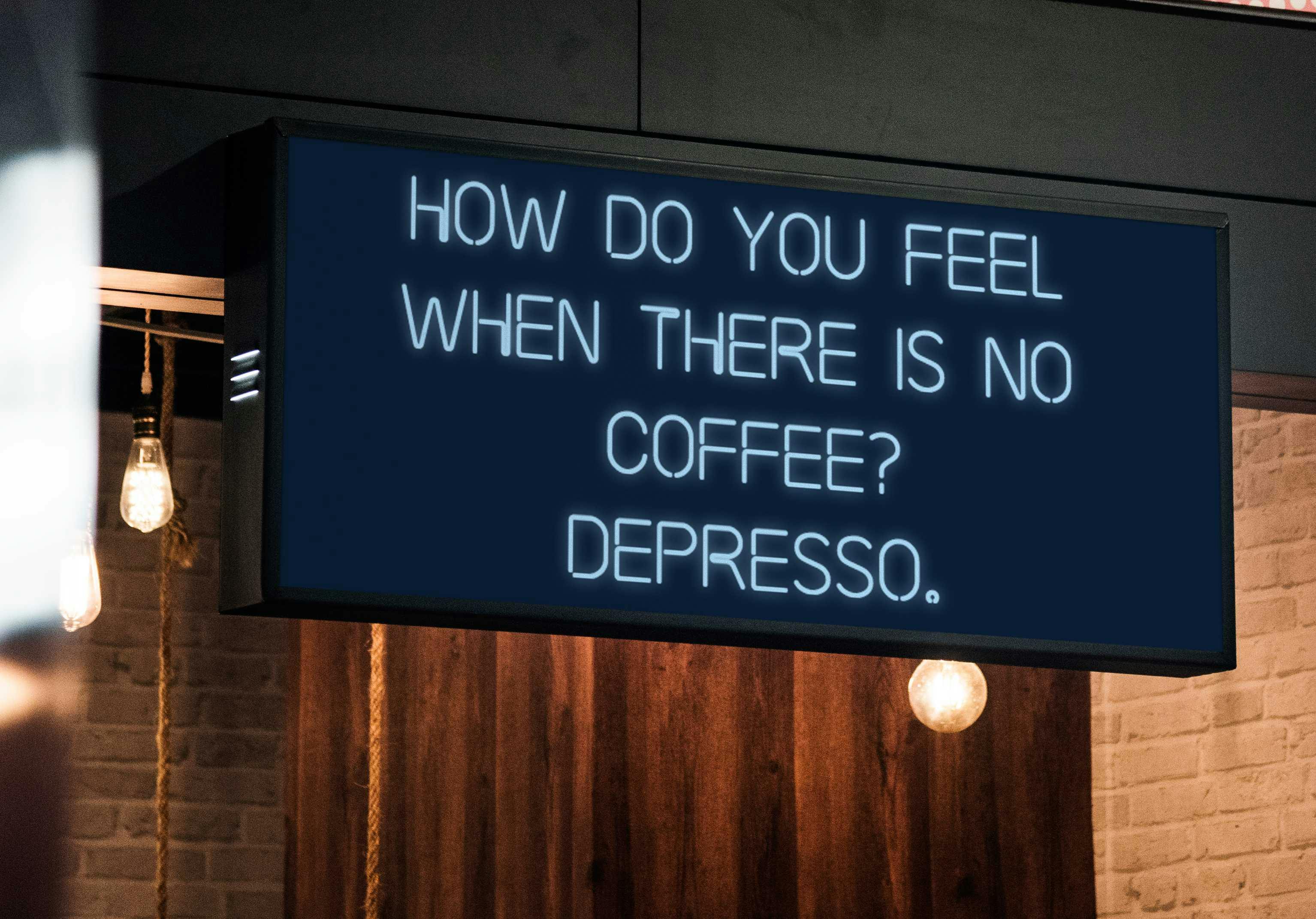 Use your restaurant signage displays to showcase your restaurant's personality. Introduce your staff members and their favorite menu recommendations. Tell customers random facts about the farmers you buy your meat from. Or show how your popular dishes are made. Personality is what brings life to your menus and products. Screens are the vehicles on which to showcase it. Check out this guide for some ways to surprise and delight in store customers.
Keep content relevant
Relevancy is a key element of showing meaningful and dynamic content. This means tailoring the experience the customer receives depending on time of day, day of week, time of year etc. 
Using our Playlist function you can set up and schedule your content based on settings such as time of day or day of week. Menus can be edited directly within ScreenCloud which will benefit staff, allowing them to refresh on menu choices before the start of a shift or providing training notices and guidelines on the latest food regulation standards. 
To get started on setting up your restaurant digital signage try our free trial today - it's similarly awesome.