Publish content to your screens directly from Microsoft Teams
Learn More


Franchisor and Franchisee: The Guide to a Successful Relationship
Communication is key to running a great franchise. Here's how to make money and stay friends.
Editor's note: Updated Aug 2021
In this guide we'll share some advice on how franchisors and franchisees can maintain a positive, mutually beneficial relationship. And as with any relationship, it (mainly) comes down to one thing: communication. 
In order to understand this relationship – and how to better it – we must first understand what we mean by a 'franchise'.
What does franchise mean?
A franchise business consists of franchisors and franchisees. Franchisors are the owners of a name, logo, and business model that they allow third party, local, independent investors – the franchisees – to use in exchange for a royalty fee. 
As part of the deal, both franchisors and franchisees have contractual obligations towards each other to help set both parties up for success.
Franchising your business is popular with entrepreneurs because it's a low-risk way of expanding, since you're using other people's investments to grow. Almost any kind of business can be turned into a franchise, and there are several different types of franchises:
Different types of franchise formats
Business format franchise
When people refer to franchising, they're usually talking about this: the franchisee uses the franchisor's trademark and is contractually obliged to follow a very specific business plan and processes.
Business format franchises are often things like gyms, fast food restaurants, and retail outlets.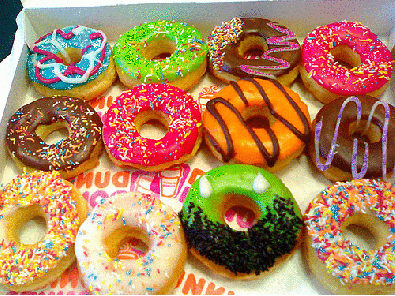 Product distribution franchise 
In a product distribution franchise, the franchisor only supplies the trademark and product. This leaves the franchisee – like Coca Cola and Ford – with a lot more freedom than in the business format franchise.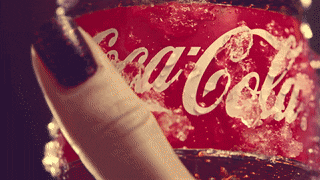 Single operator franchise
Domestic cleaning, a coffee van, or pool maintenance are examples of single operator franchises. They require fairly little investment up front and are suitable for individuals who want to run a small business under an established trademark.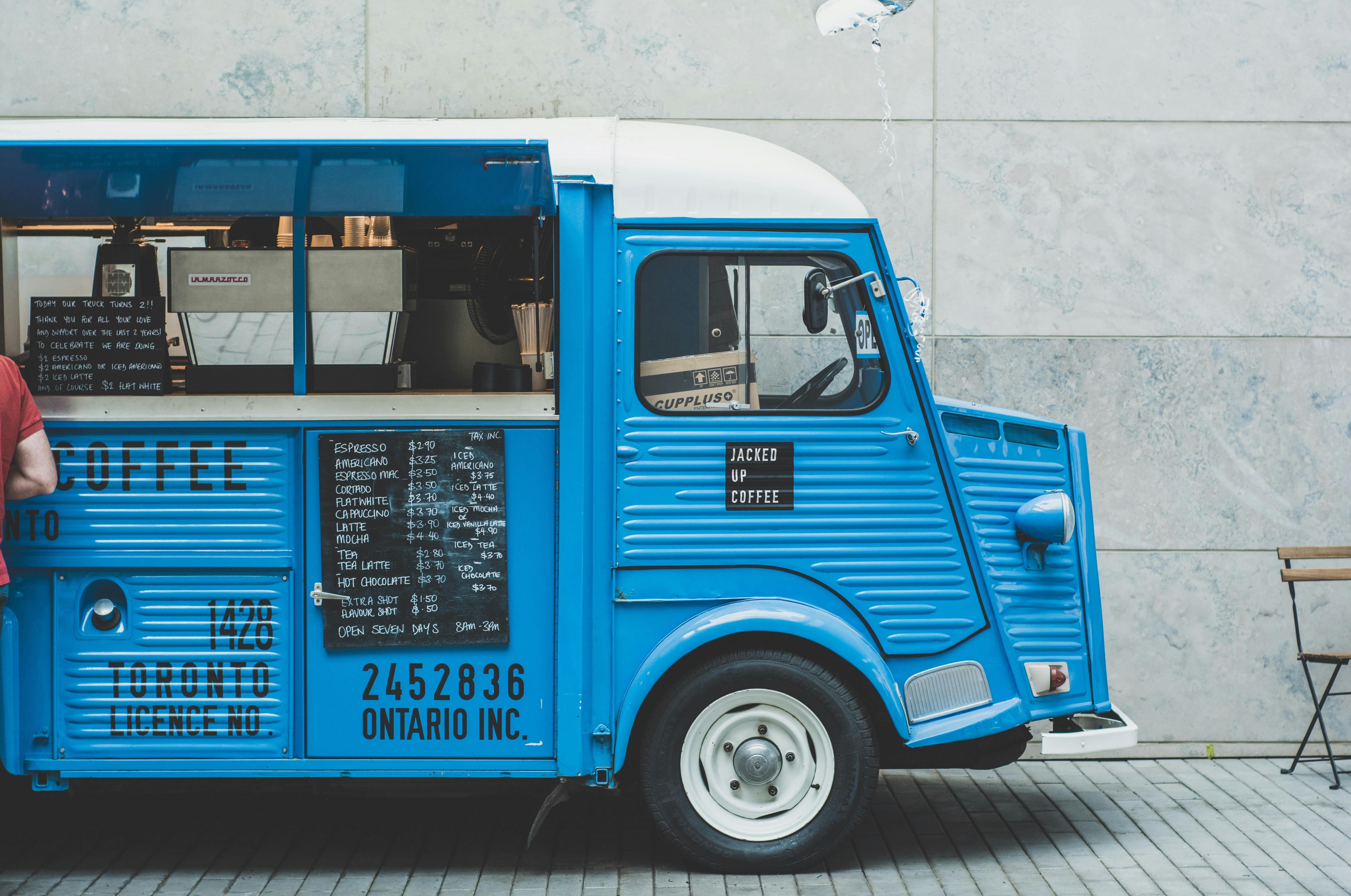 Photo by Nick Hillier on Unsplash
Investment franchise 
This requires a large financial investment up front and the franchisee, usually a corporate investor, tends to take an advisory role and let the franchisor, or an executive team, run the actual business. This can be things like a department store or a hotel, such as Hilton Hotels and the Waldorf Astoria.  
What is the role of a franchisor?
A franchisor is an individual or a parent company that owns all rights and trademarks of a business. They let other people (franchisees) run businesses using the trademarks, products and processes in exchange for a fee. In return, the franchisor has certain rights, responsibilities and obligations as laid out in the franchise agreement. 
Gus Fring provides online training videos for Los Pollos Hermanos franchisees in TV hit Breaking Bad.
Responsibilities of a good franchisor
Establishing a clear brand mission and messaging.
Providing a business plan and practical rules on implementation in an operations manual. 
Offering an initial training program to help franchisees put the operations manual into practice.
Providing training manuals and other continuous training, either at HQ or locally, to keep up standards and to keep franchisees up-to-date on any new products or procedures. 
Offering guidance on recruitment, staff training, and HR.
Offering financial guidance like accounting if needed, either in-house or by putting the franchisee in touch with a professional.
Establishing a solid foundational marketing plan that will help promote the brand while protecting the trademark and giving franchisees access to marketing materials and advertising campaign plans
Sourcing suitable tools, like sales and customer management software, and providing training to help franchisees run their business more efficiently. 
Keeping up with and adapting to new trends, product and service development, and innovation. This includes identifying new territories suitable for franchise expansion in order to strengthen the brand as a whole.
What is the role of a franchisee?
A franchisee is a person who pays a fee in order to be able to run a business under the franchisor's trademark and operational systems. Strong leadership skills and an entrepreneurial spirit are great traits for a franchisee.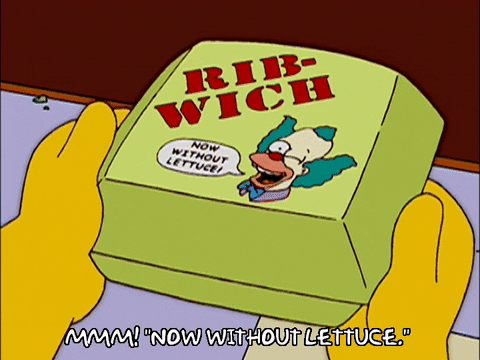 The Krusty Burger franchise in The Simpsons.
Responsibilities of a good franchisee
Being able to cover all initial costs of setting up a franchise, including the initial franchising fee, lease, equipment cost and so on. 
Being able to cover all ongoing franchising fees like royalty fees, advertising fund fees.
Protecting the brand by operating by the rules set out in the franchisor's operations manual and training.
Following any necessary training offered by the franchisor.
Building a loyal customer base by offering superior and consistent customer service. 
Hiring staff, setting up an employee pay structure, training staff properly and keeping them motivated.
Setting pricing based on recommendations from HQ.
Providing regular and accurate sales and expenses reports to the franchisor.
Taking part in and paying for marketing campaigns, locally or nationally, as advised by the franchisor. 
Keeping the franchisor informed of any concerns or problems in order to work out a solution together.
Being able to wear many hats as a franchisee is likely to have to get involved in everything from daily operations to payroll management.
The different stages of the franchisee-franchisor relationship
The dynamics in the relationship between a franchisor and franchisee is sometimes compared to that between a mentor and mentee. But this suggests an imbalance that is misleading as franchisees are already independent business people. A franchisor can give advice and guidance, but it's the franchisee who is ultimately responsible for making decisions and executing them, to the success or detriment of their franchise.  
A successful franchisor-franchisee relationship is therefore much more like a business version of a marriage – an interdependent relationship that requires mutual respect and effort from both parties. This means as many good communication skills as business sense if it's going to work. And just like in a marriage, the franchisor-franchisee relationship is likely to go through some ups and downs…
Stage 1: The honeymoon period
Franchisors and franchisees will have done a lot of research in order to find each other. There's an energy and excitement at the start that it's going to be a win-win for all.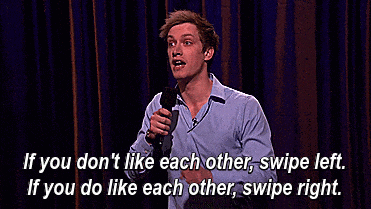 There's a reason why someone buys a franchise instead of starting from scratch; the franchisee will enjoy the benefit of skipping a bunch of common obstacles in setting up a business. And they'll get to take advantage of the franchise template and the tried-and-tested plan. They've picked this particular franchisor because they believe in the brand and know that by following the standards and quality control in the system, they can protect that brand.
This is also a time when the franchisor is likely to be offering the most attention, support and encouragement to get their franchisee up and running and profitable as quickly as possible.
Stage 2: Discontent and the self-serving bias
Once the franchisee's business takes off, the franchisee might start to question the franchise fee eating into their profit every month. They may feel it's unfair to pay the fee since their success is purely down to their own efforts, skills, and personality. 
Self-serving bias is a well-known cognitive bias in social psychology that means people tend to credit themselves for positive events, but blame negative ones on external factors or other people. It's a way for people to protect their self-esteem, and it's easy to see how a franchisor-franchisee relationship is particularly vulnerable to this type of dynamic.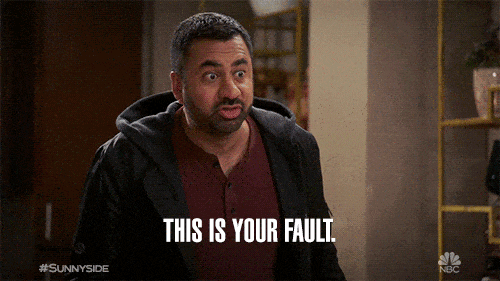 The only way to resolve any discontent or conflict is through open and honest discussion. It's likely that previous mistakes, misunderstandings and underlying resentment will come to the surface, but it's important to clear the air in order to move forward.   
When a franchisee is in a self-serving bias frame of mind, they're likely to feel like the franchisor is interfering and stifling their entrepreneurial and innovative spirit. The truth is, most franchise innovation in product, services and marketing comes from franchisees. But the ideas only see the light of day in franchises that foster a culture of solid communication between the franchisor and franchisees. Even better, a great franchisor will proactively encourage collaboration and innovation by making sure that good internal communication channels are in place as part of the company culture.  
Stage 3: From independence to interdependence 
A franchisor can strengthen their relationship with the franchisees by being fair, consistent and transparent. 
A franchisee who feels heard and able to contribute creatively will soon put their desire for independence aside and see that the standards and regulations are there to help everyone. By following the franchisor's lead, the brand will grow stronger. Everyone makes a profit and everyone is happy.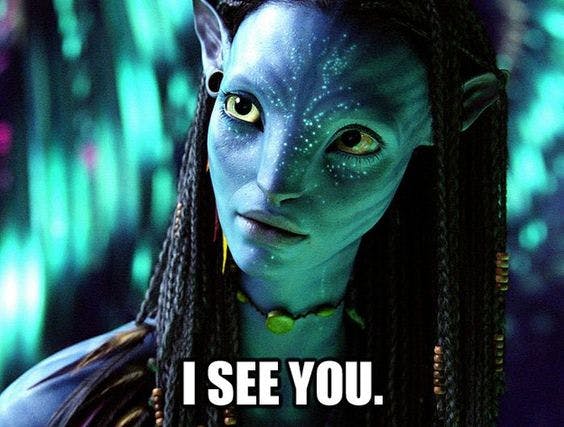 Stage 4: Nurturing the franchise family
A satisfied franchisee is not just a brand ambassador for customers but also for future franchisees. 
A smart franchisor will not only nurture this fresh talent, but also ensure that long-serving franchisees aren't getting bored. One way of doing this is to offer experienced franchisees the opportunity to manage several outlets. This creates a win-win situation by working with established partners familiar with the brand while also giving seasoned franchisees a fresh challenge, which also means they're likely to stick around for longer.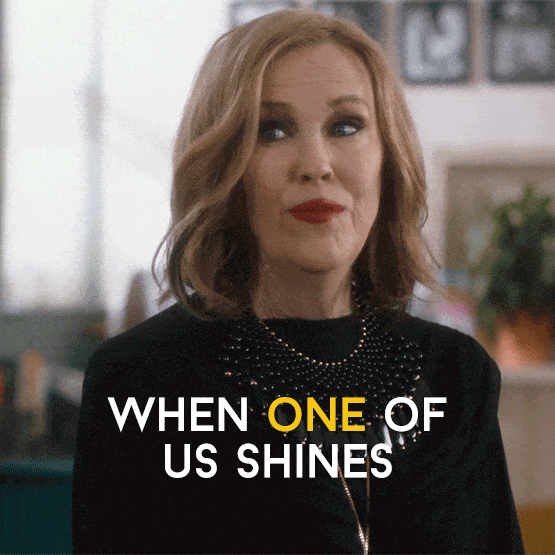 The importance of franchisor-franchisee communication
We've already mentioned the importance of communication between franchisors and franchisees, especially during times of conflict. But ideally, regular communication creates a culture of transparency where neither party should ever have to get to the point of any serious conflict. A successful franchisor-franchisee relationship is built on trust that comes from honest, two-way communication that allows for discussion, ideally in person. More often than not though, the franchisor and franchisee manage a long-distance relationship, which means less face time. So it's even more important to keep in touch regularly via various channels.
Different communication channels for franchises
People have different preferences when it comes to learning and communicating, so opening up several types of communication channels will help franchisors and franchisees keep their relationship strong. Examples of these are:
In person
Regular visits from a field support consultant or other representative - a great way for franchisees to share feedback and discuss ideas with HQ. 
Annual conference - an opportunity for all franchisees to get together, network, share ideas and get inspiration from speakers.
Regional meetings and seminars - a chance to focus on more locally relevant learning. 
Written
Webinars - for when it's not possible to meet face to face.
Email newsletter - a regular opportunity to share everything from high level strategy thinking and metrics to general news, business tips and inspiring case studies. 
Intranet  - easy to set up and manage and an invaluable learning resource for franchisees where they can find training materials and operating manuals anytime they need it. The information is simple to amend so it's always up-to-date.
Verbal
Phone call - sometimes picking up the phone and speaking to someone directly is better than trying to convey something in writing. 
Video call - The closest substitute to a face-to-face meeting with the convenience of saving time on travel.
For more information, here's a post on how to improve communication with your franchisees.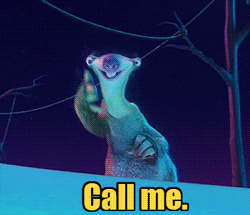 The importance of consistency in franchise marketing
Marketing is probably one of the biggest challenges when trying to establish a new business, and franchisees rely on the franchisor's experience to get them through that tricky first phase of establishing their business. 
In fact, it's common for franchisors to offer a complete brand marketing strategy, covering activities for the first few months, including timing, promotional material and costs. This not only helps the franchisee get established faster by following a plan that's been tried and tested by numerous others, but it also gives the franchisor peace of mind that the brand is represented according to the set standards that define the brand to the public.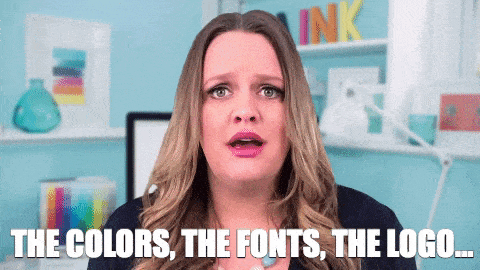 The greatest strength of the franchise model is standardization because you want customers to be able to walk into any franchise outlet and have the same brand experience.
It's vital that the franchisor has a clear longer-term national marketing strategy in place. They also need to continue to provide guidance, not just in the form of brand guidelines but also with practical tools like branded templates and other assets that will help keep the marketing looking consistent.  
But as a new franchisee grows their business, and likely also their confidence, they'll start having strong opinions about what will work in their area and will want to try out their own local marketing initiatives. After all, they know their local area and customers best and will be able to bring fresh ideas to the table. 
It's important to give franchisees this creative freedom, as long as there's a system in place for reviewing and approving local marketing initiatives and promotions before they go live. Here's a guide on developing best practices for your franchise marketing.
Digital signage for consistent franchise marketing
There are so many ways to market a franchise through everything from printed flyers and newspaper ads to online advertising and social media campaigns. And there are lots of different tools to help streamline the work and sometimes even automate it.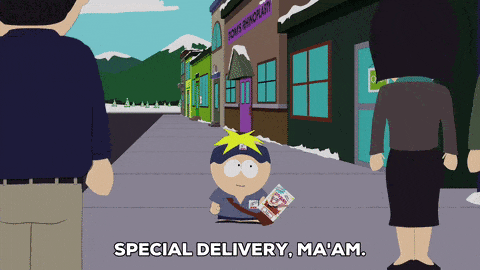 One way we (obviously) would suggest is through franchise digital signage. ScreenCloud makes it simple and cost-effective to create nicely designed promotions, menu boards, notices and more. It also allows you to create templates, set permissions and keep overall control of the content that is shown on screen. 
Our digital signage software is particularly useful for franchises because of our built-in central management system. This means that someone like Rik Nicholson, Director of Creative Services at YMCA Silicon Valley, who's in charge of digital signage at 10 different gyms, can manage his screens remotely, making sure the content is consistently on brand, always fresh and hyper-relevant to each branch.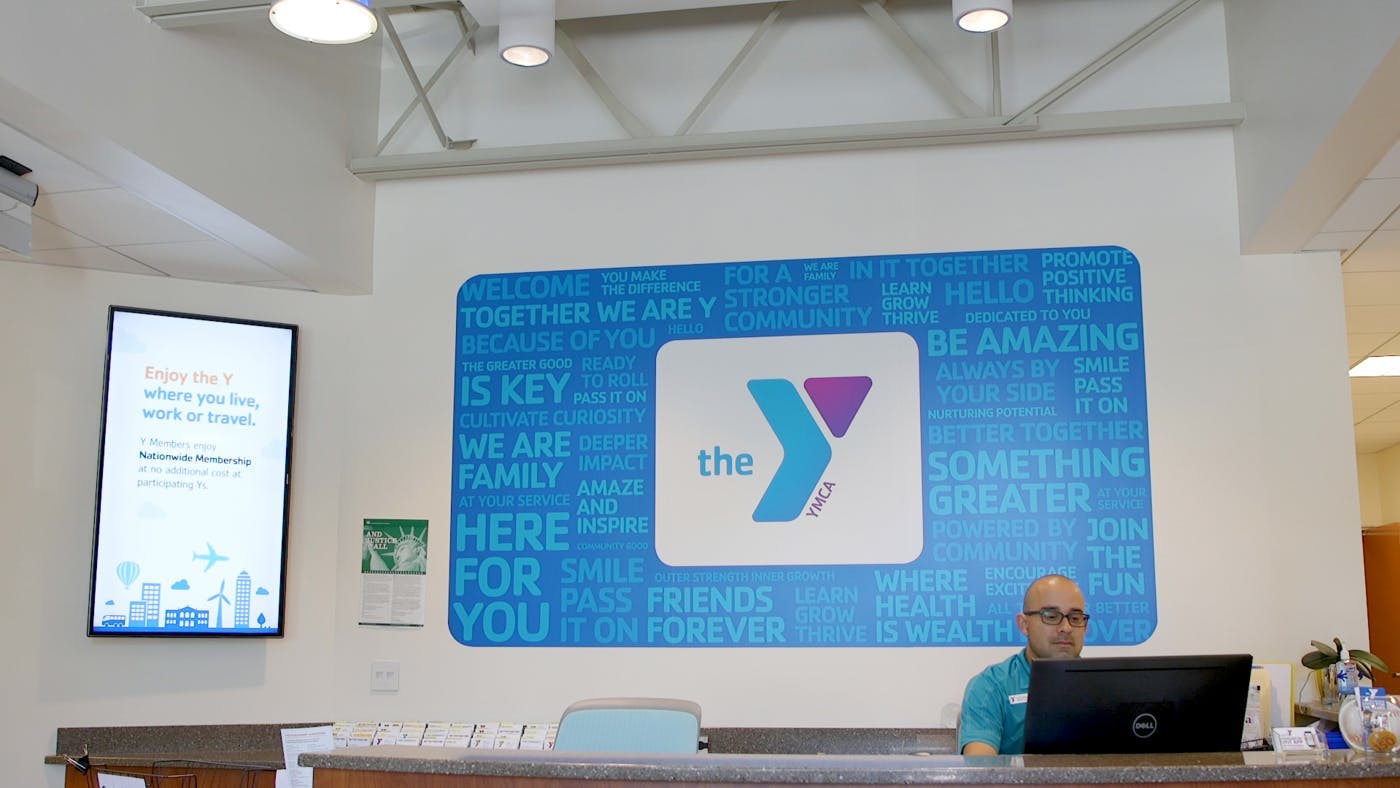 With ScreenCloud, the franchisor can either create branded content that's ready to use or, for the more creative franchisees, provide branded templates that can be adapted for local marketing initiatives. And thanks to the centralized system, the franchisee can submit marketing assets and quickly get central approval before anything goes live. Here's the full guide to setting up digital signage for your franchise.
Want to deliver consistent marketing materials to your franchisees and create a better experience for your customers? Try ScreenCloud digital signage.
Hero photo by Vaishnav Chogale on Unsplash –  we love your work!
Ready to get your organization connected?
Connect your first screen today with our 14-day free trial
workplace