In the UK, where this ScreenCloud writer is based, we have a thing called pubs. A British institution if you will which can be frequented at any time of the week; week nights (Tuesday night quiz), weekends, Sunday afternoons, post dog-walks. Yep, the great British pub is a prominent part of the week.
Which is why we believe the TV screens pubs use to show sport at the weekend, should be put to use all week round.
Welcome to digital signage for pubs.
In this guide we're going to walk you through how to set up digital signage for your pub, why you can use screens you already have and how to flip between sports and the great content your punters might like to see.
How to set up digital signage for your pub
1. Choose a screen
First question to ask: do you already have TV screens setup in your pub? If the answer is yes, then you're already halfway there. Next question: are those screens smart? By this we mean, are they connected to the internet, either by default of being a smart TV, or because you have a smart media device plugged in like an Amazon Fire TV Stick 4K or Chromecast with Google TV, or perhaps a more powerful device like our Station P1 Pro device or Intel NUC Celeron?
If you don't have a TV screen already, but you want to procure one, checkout our Hardware Selector to make this as easy as possible for you to get the right option.
Once you have your screens setup, move onto your digital signage software.
2. Set up digital signage software
To set up your digital signage software, you'll need to download ScreenCloud from your app store of choice. Where you download from will depend on which TV, or device, you're using:
Once the software is open, you'll see a pairing code that looks like this:
Head to signage.screen.cloud create an account (you can always use the 14-day free trial to begin with) enter your pairing code and that's it, you're ready to begin playing content on your pub screens.
3. Add content
ScreenCloud allows you to play any existing content, like your images, videos or promotional posters, simply by uploading them from where they're already saved, like your laptop or computer. You can also add content from other sources, for example from your pub's Twitter feed, from Google Slides or from a Dropbox folder.
In fact, there are 70+ free apps in the App Store (included within your account) that let you set up digital signage content really easily.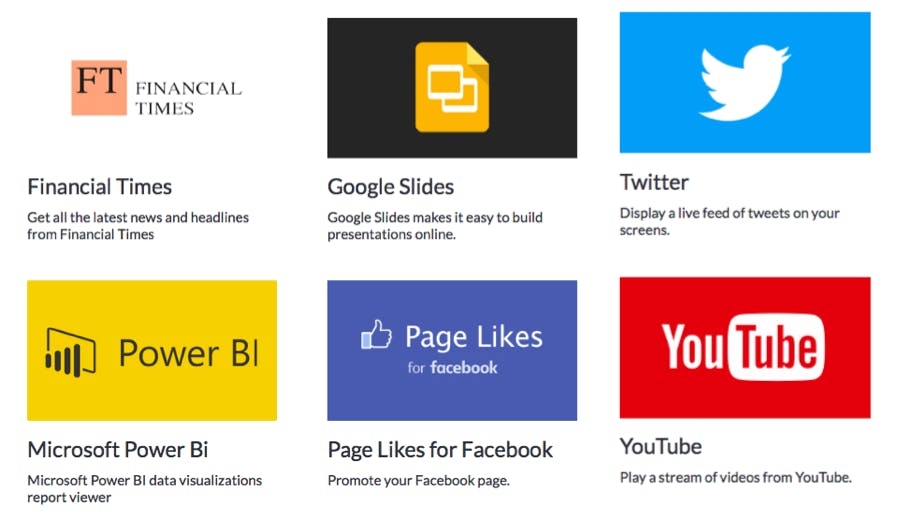 Ideas on how to use digital signage in your pub
Now you know how to set digital signage up easily, using screens you already have, let's look at how you can use it.
Pub menu boards
Still using a chalkboard to mark up your best-selling menu items? Thought so. Using digital menu boards is a great use of pub digital signage, and they're super easy to set up. Digital menu board app gives you an easy way to create, edit and design digital menus, or you can upload your own JPEGs, or use something like a Google Slides template.
Pub menu boards have the huge benefit of being easy to edit. This means that as an item sells out, or you replace it, you can easily make an edit to your digital menu board from wherever you are.
Pub notices
Digital signage is a great vehicle for increasing community with your pub patrons. Underneath music, or after sports showings, use your digital screens to share messages, news, announcements and menu changes taking place in your venue. You could advertise upcoming music shows, quiz nights and help to pack out your events calendar for the foreseeable future.
Advertisements
As well as using digital signage to advertise your own events, you can sell advertising slots to the brands that want to get in front of your customers. Scheduling adverts between your regular playlists gives airtime to your most important sponsors, while increasing revenue for your pub.
Social media and social proof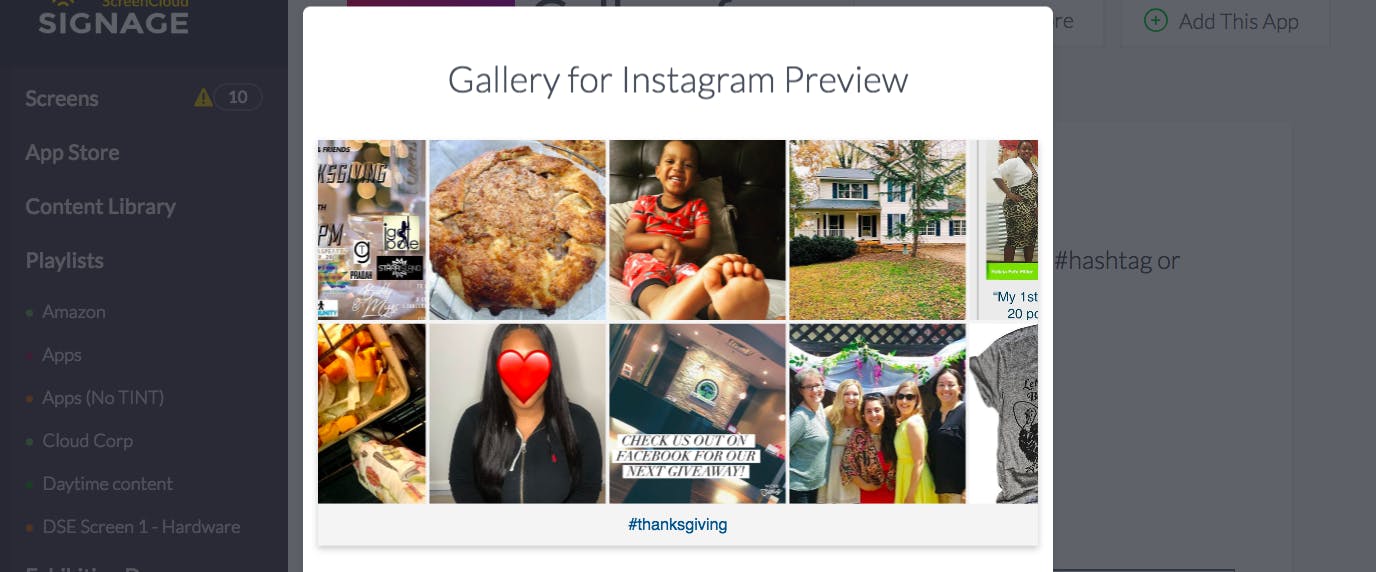 If your pub is active on social media, it's easy to repurpose your social content for the screen. Sharing your tweets, Instagram gallery or Facebook posts will promote your special features and encourage more people to follow your brand online. You can also share TripAdvisor reviews, Foursquare check ins and Yelp reviews to help more people not only read your great reviews, but to share their own too.
Ambient content
If you want to encourage people to linger long in your pub, you can use your screens to share entertaining ambient content. For example, Sports Live Scores lets you share live scores and fixtures from your favorite sports like NBA and NFL games, plus championship and premiership football. ESPN news helps visitors to see what's going on in sports headlines and Google Traffic keeps patrons updated with what's happening on the roads outside.
Important notices
Need to make an emergency announcement? Make a change to opening times? Inform pub visitors that you're short staffed and to bear with you? Digital signs make it easy to be heard about the noise and tell everyone what's going on, in the moment.
Get started today
Begin setting up your pub's digital signage screens easily today with a 14-day free trial (no credit card needed) at screencloud.com/getstarted.