Here's a conundrum many healthcare facilities face: you want to use digital screens in waiting rooms and other areas to share information. You've probably already got the screens (or the budget to buy some), but once they're up, you're not sure what you're going to show.
When you use ScreenCloud as your digital signage software this problem is solved. Because with any $20 ScreenCloud subscription comes free access to more than 50 apps designed to get content up onto your screens.
From presentations to social media, live news and notice boards, suddenly getting your screens filled with content isn't so difficult.
We're happy to let you loose in our App Store to see what you can do, but if you want a quick-start guide, here are five of the top digital signage apps healthcare companies and hospitals tell us they love using.
Noticeboard app
Digital screens are an easy way to communicate with patients. Using Noticeboard app you can set up your digital screens to share any worded information you like. From waiting times, to reminders, help and advice, changing your digital notices at a second's glance couldn't be simpler.
With Noticeboard app you get four templates that you can use to make signs in designs such as "neon" or "chalkboard". You can also create your own template, by customizing fonts, colors, background (color or image), text alignment and layout.
The best part? You don't need any design skills. Everything you do to your notices is within Noticeboard app, so when you're finished you simply press "Add App" to put your notice board onto your selected screens.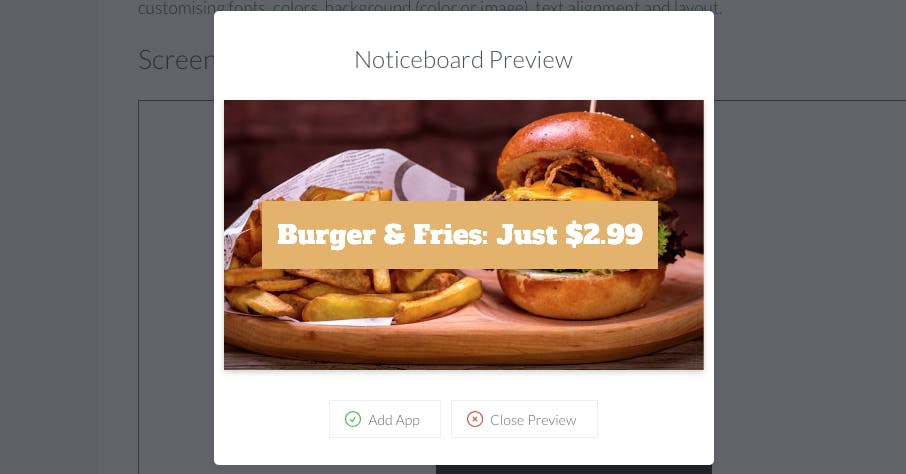 This also means notices can be changed easily and from anywhere. If you want to change a notice, simply delete an old one or add a new one in a couple of clicks.
2. Live news
As well as providing key information, you probably also want your digital screens to entertain. In a waiting room scenario, sharing live news is an easy way of ensuring your digital screen content is always up to date.
Our Live News app lets you share up-to-the-minute video news from around the world. Some of the channels you can pick from include Sky News, NASA and Bloomberg, as well as sources from the Middle East, China, Korea and more.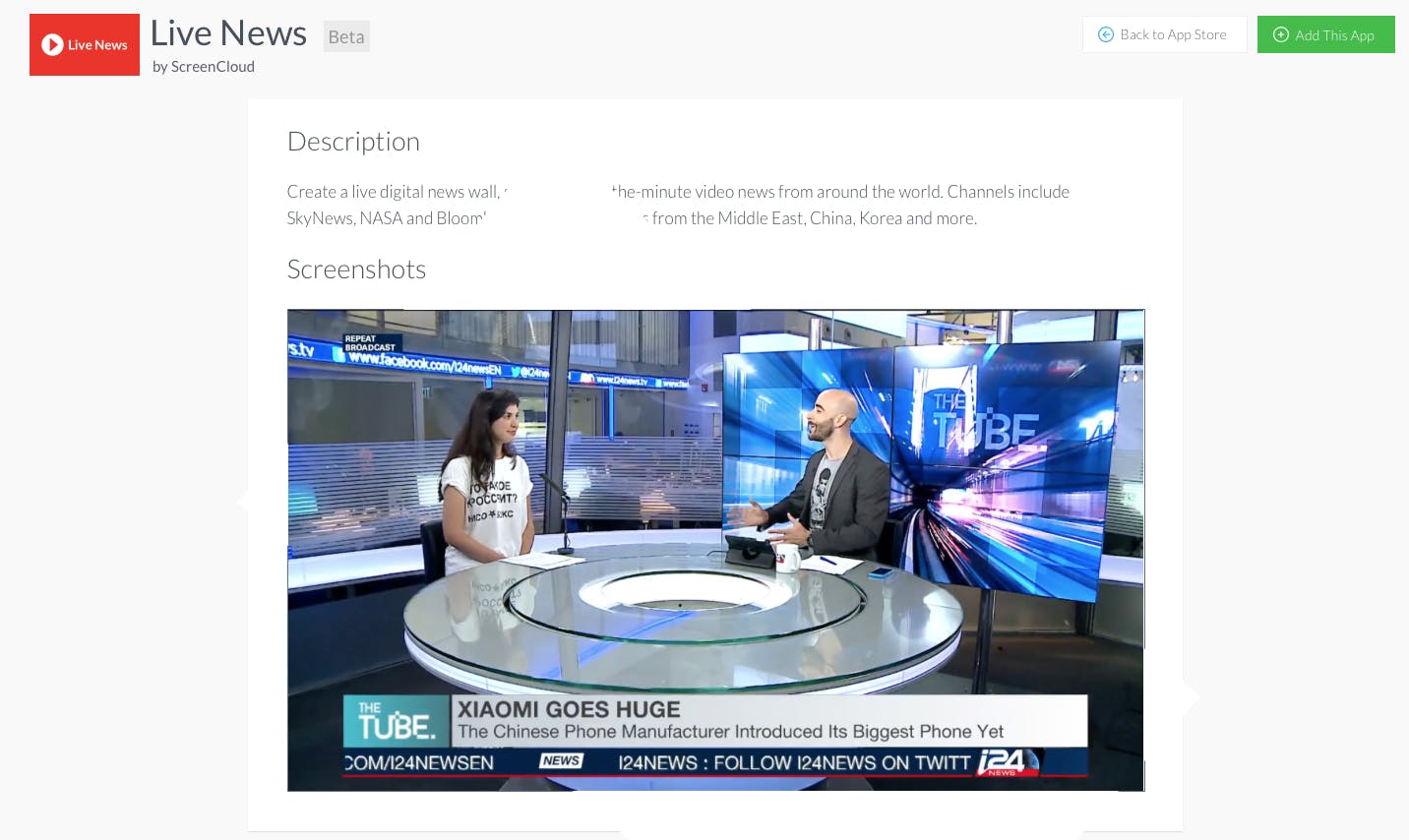 Once Live News app is playing you don't ever need to refresh or update your screen. A stream of news will continue to play until you tell it otherwise, keeping patients and staff always up-to-date.
3. YouTube videos
What's the biggest complaint in healthcare rooms? Wait time. You may not be able to reduce waiting times instantly but you can make the wait time at least seem shorter.
Our YouTube app is a great way to select distraction content, whether it's in the form of music videos, children's TV shows or even documentaries.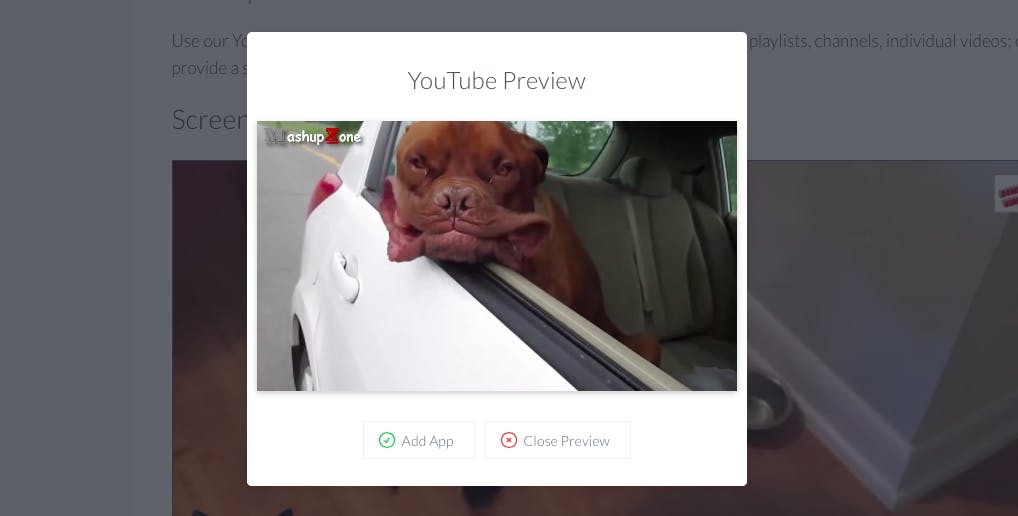 You can choose a single video, a video playlist or a channel to play. This makes it easy to determine what videos play on your screen (and reduces the risk of falling down a YouTube rabbit hole!).
If your hospital or healthcare unit uses social media, make more of this by sharing it your digital screen. There are plenty of social media apps to choose from including:
Social feed for Facebook - share your Facebook feed on screen.
Twitter search - find a specific hashtag, account or keyword to share.
Gallery for Instagram - a live scrolling wall of Instagram posts.
SocialHub - combine multiple social feeds so that posts from Facebook, Twitter, YouTube, Instagram and Pinterest all appear in one feed.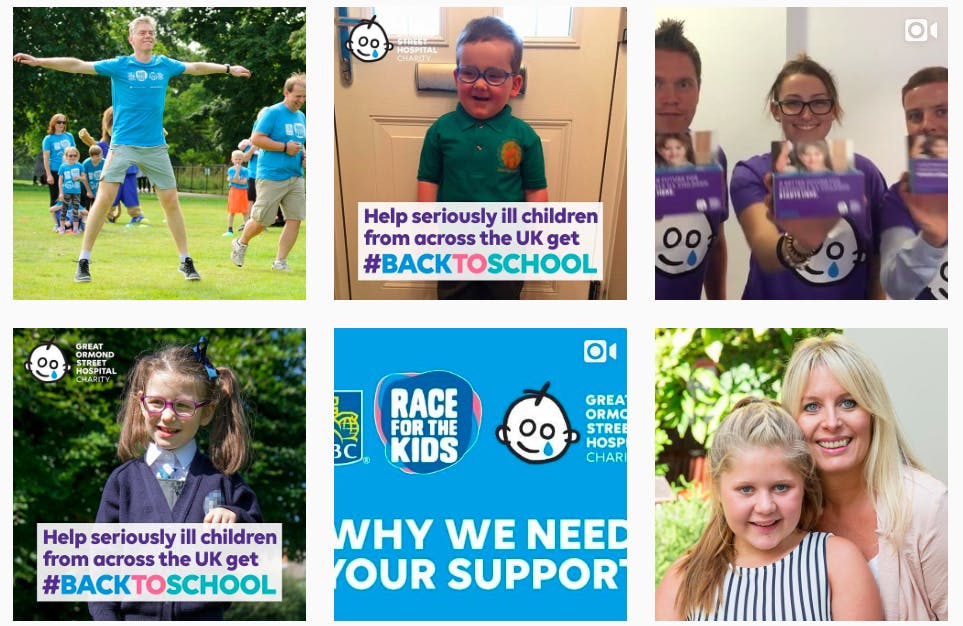 This helps you to share content easily (after all, you're already spending time uploading it to social media), ensures your digital screens update with content automatically and allows you to gain more followers from your target audience.
5. General information
If you don't run social media accounts and you're not sure about using YouTube there are plenty of other apps which share content suitable for almost any scenario.
This could be World Clocks where you show patients (and staff) the time from different locations around the world: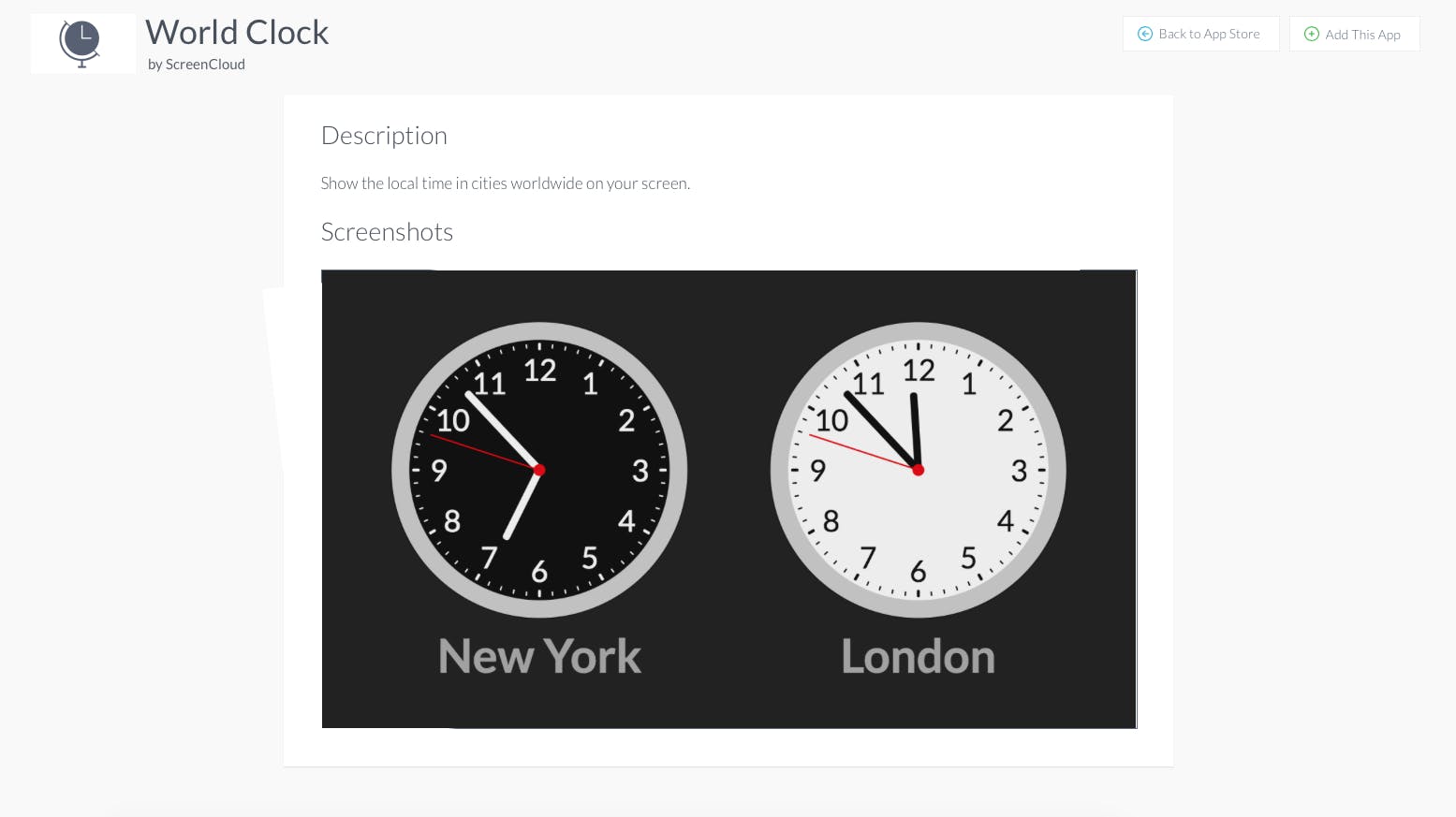 It could be a weather app that shows a five-day up-to-date forecast for multiple locations: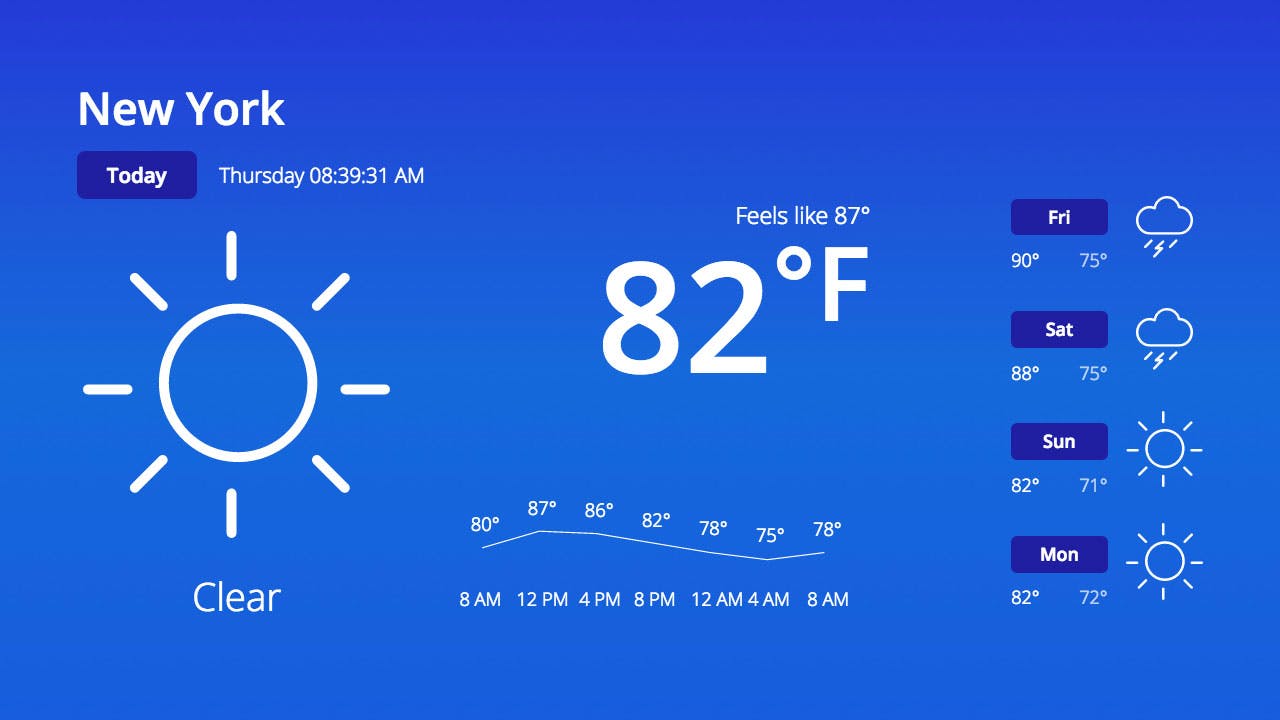 Then you might use an app such as Google Traffic to show Google's latest traffic information. This could help staff and patients to plan their journey home as well as allowing them to keep friends and family updated with the most effective routes.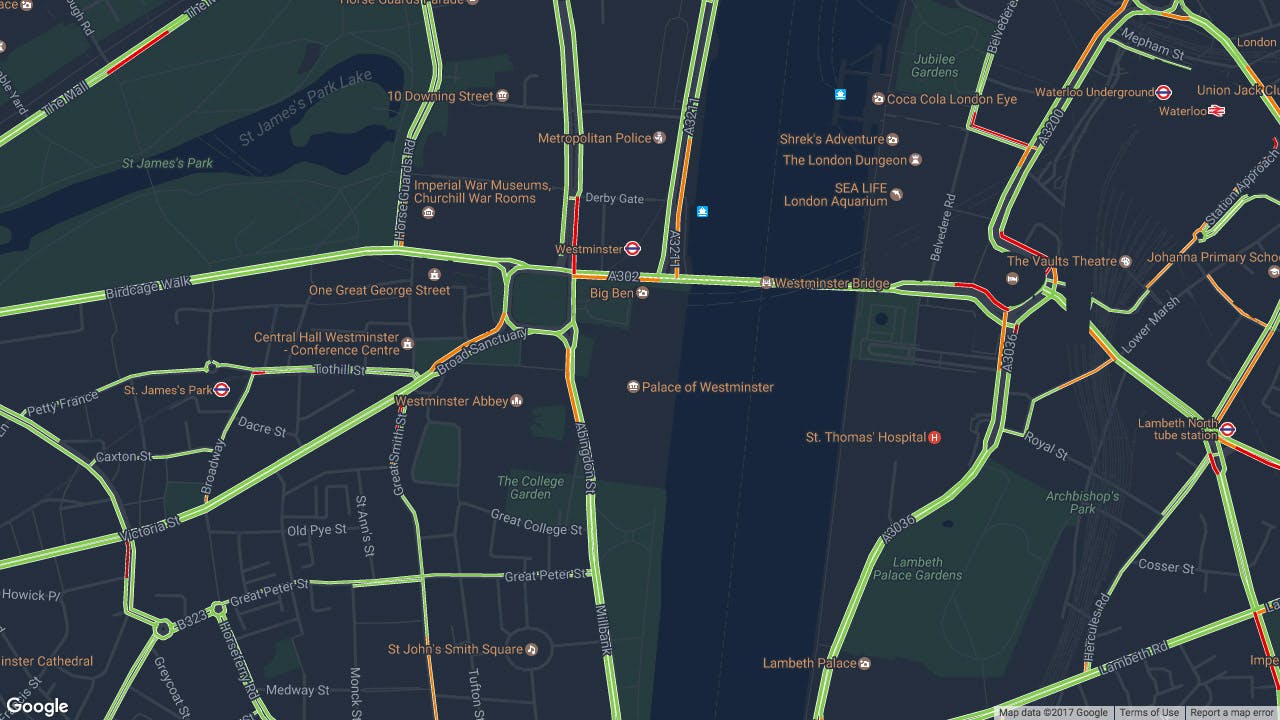 Apps that make healthcare digital signage easier
With your screens and our apps, putting important content up in your healthcare centre or hospital has never been easier. Start your free trial of ScreenCloud today to see how truly simple apps can be.