There aren't many forms of communication that are accessible by all. To support those who are partially sighted or differently-able, digital signage is a great alternative to printed materials, paper signs and communications that rely on mobile or internet usage.
This is why many of our customers are taking the plunge and setting up digital signage for their care home communities or assisted living quarters. To help you get started we've pulled together everything you need to know about setting up digital signage, including:
What digital signage is and why it will be of benefit to your care home
Different uses for digital signage in a care home facility
How to easily set up your first digital signage screen
Sit down, grab a coffee or a brew, and let us walk you through the process that's about to rock your (and your residents') world!
What is digital signage?
Digital signage allows you to provide content including images, presentations or videos, on digital screens. These could be TV monitors such as LCD or LED screens, iPads, tablets or even PC monitors.
How does digital signage benefit a care home centre?
Digital signage has an advantage over traditional communications like printed signs: it can be changed and updated as new information becomes available. In a care home or assisted living centre, where procedures, information and even residents can change at a rapid pace, this saves a huge amount of wasted time and money in replacing static signs. Other benefits include:
Flexible use of content for different days, times or seasons
Digital signage allows you to change content easily and as often as you wish, so you can cater to the day of the week (for example, sharing each day's menu with residents), and also seasons. This could mean using your digital screens to share the latest visitor hours, a festive notice, or to celebrate or memorialize residents in your community.
Different content for different audiences
Digital signage can be as personalized as you need it to be. This makes it simple to have different content showing on different screens, depending on who is living in that area. For example, a residence where the inhabitants are visually impaired could have much larger font size on their notices, whereas an assisted living area might be able to read bigger chunks of information without breaking a sweat. And all of your screens can be managed from one central account, making it easier to keep them all organized and updated with relevant content.
Internal and external communication
Depending on where your screens are positioned, you can use digital signage to communicate with your residents, or with visitors and stakeholders. This is a great way to raise money, rent out redundant space when it's not in use and raise awareness of your care home.
Uses of digital signage in a care home or assisted living area
So you're sold on the benefits of digital signage - but now you need ideas to ensure you make the most of the screens and can set them up easily. Use this section to plan out the content that will make most sense for your audience.
1. Share information
One of the easiest ways to start your content planning is to share important information.
This could be as simple as the weather, or a calendar of events that's synced with your Google calendar. You can also use apps like Noticeboard 2.0, available in the ScreenCloud App Store, to get an announcement on screen in seconds.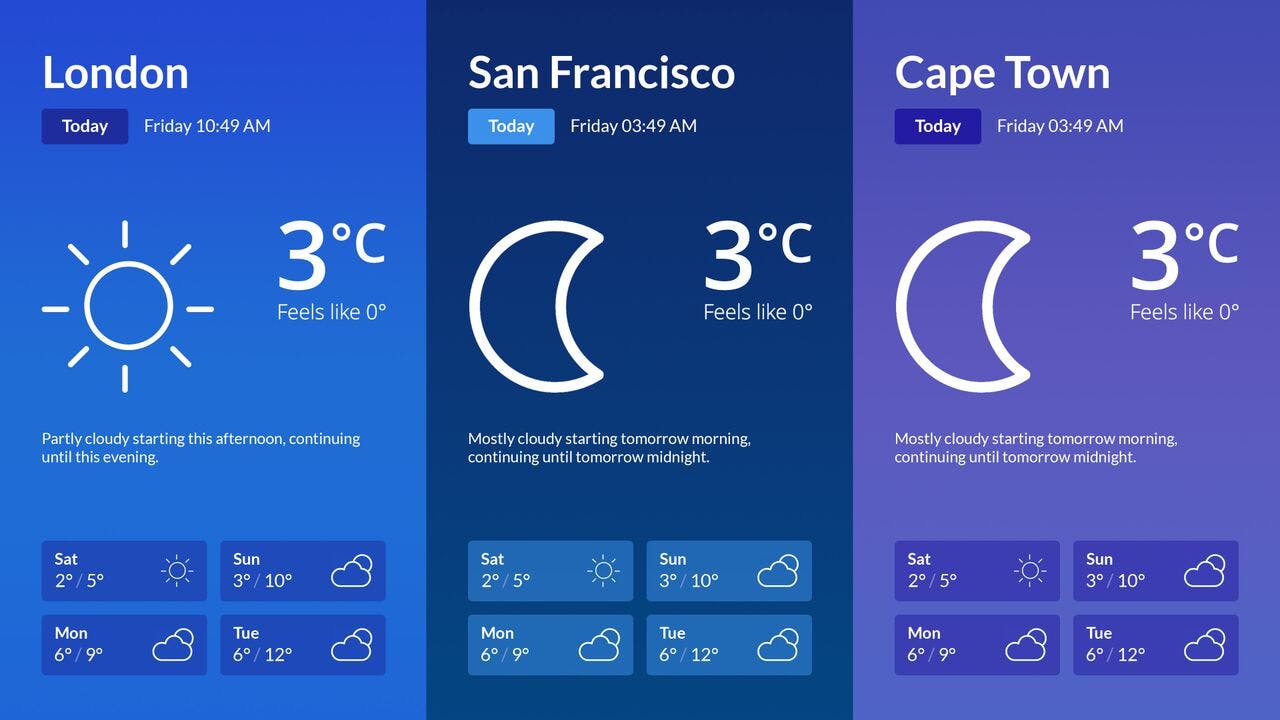 2. Room directories and wayfinding
Digital screens can be used as wayfinding signs and room or building directories that help every visitor find their way around quickly and easily. Setting up a directory for your care home is simple; if you use an app like Building Directory changes to room plans or building layouts can be updated instantly.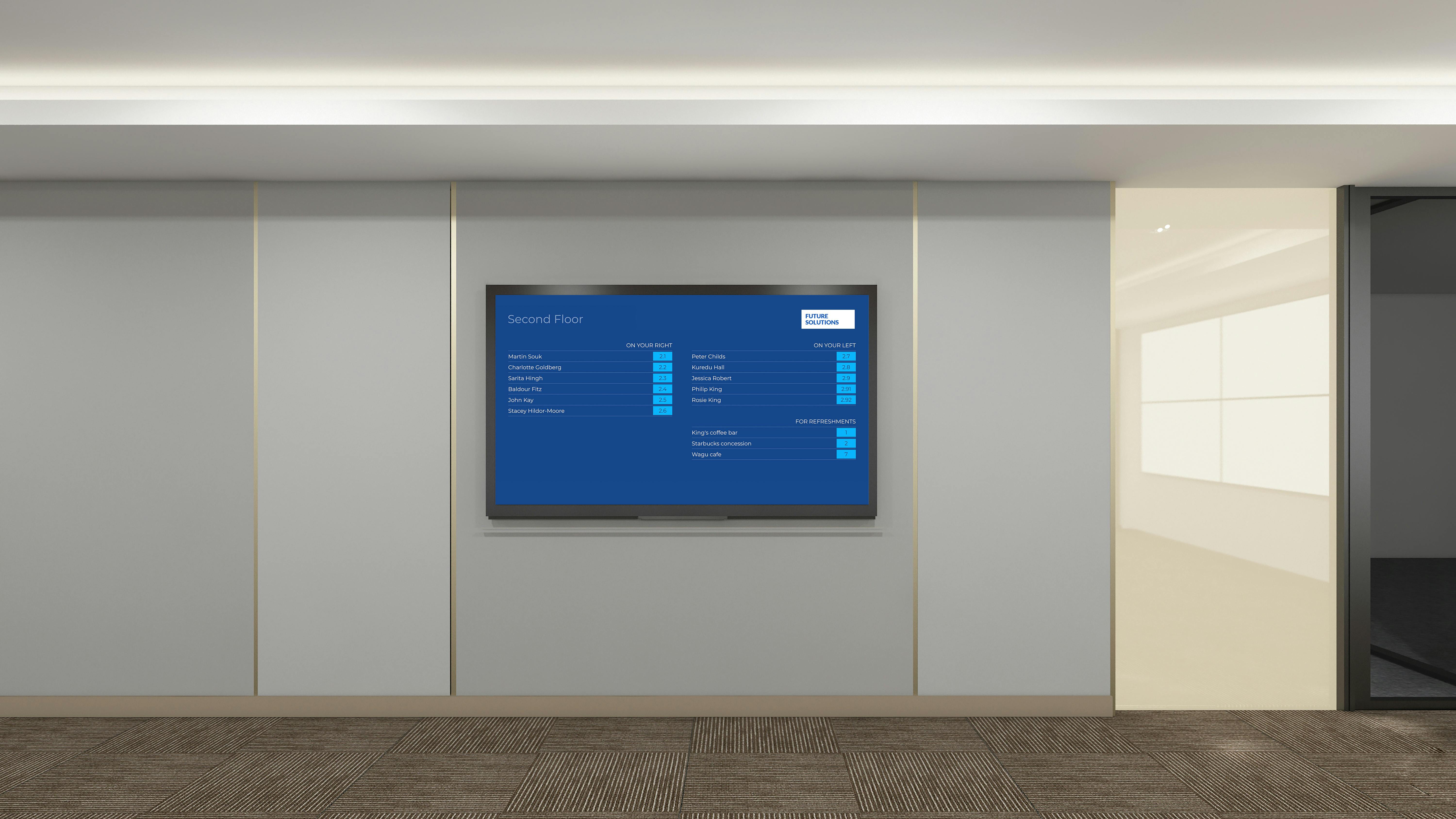 3. Humor and notices
Your digital signage doesn't have to be for just the important stuff. It can be fun too! Breaking up your playlists with lighthearted quotes, comments or resident sayings will make the display more personalized and give the residents something to look for, ensuring that they'll see all of your well-meaning messages too.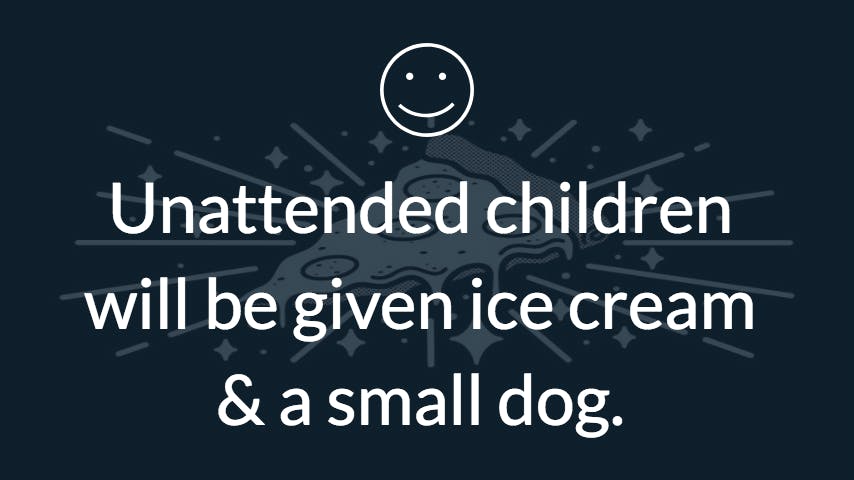 4. Resident celebrations
Have a resident birthday coming up? Why not make them feel super special by announcing it on your screen! This is where digital signage adds personal value and builds community within your facility.
5. Social media
If your organization uses social media feeds like Twitter, Instagram, Facebook or  all of the above, then why not also share these to your digital signage screens? This will increase the amount of interaction and allow you to reshare content you've crafted, so you can make the most of every status or post.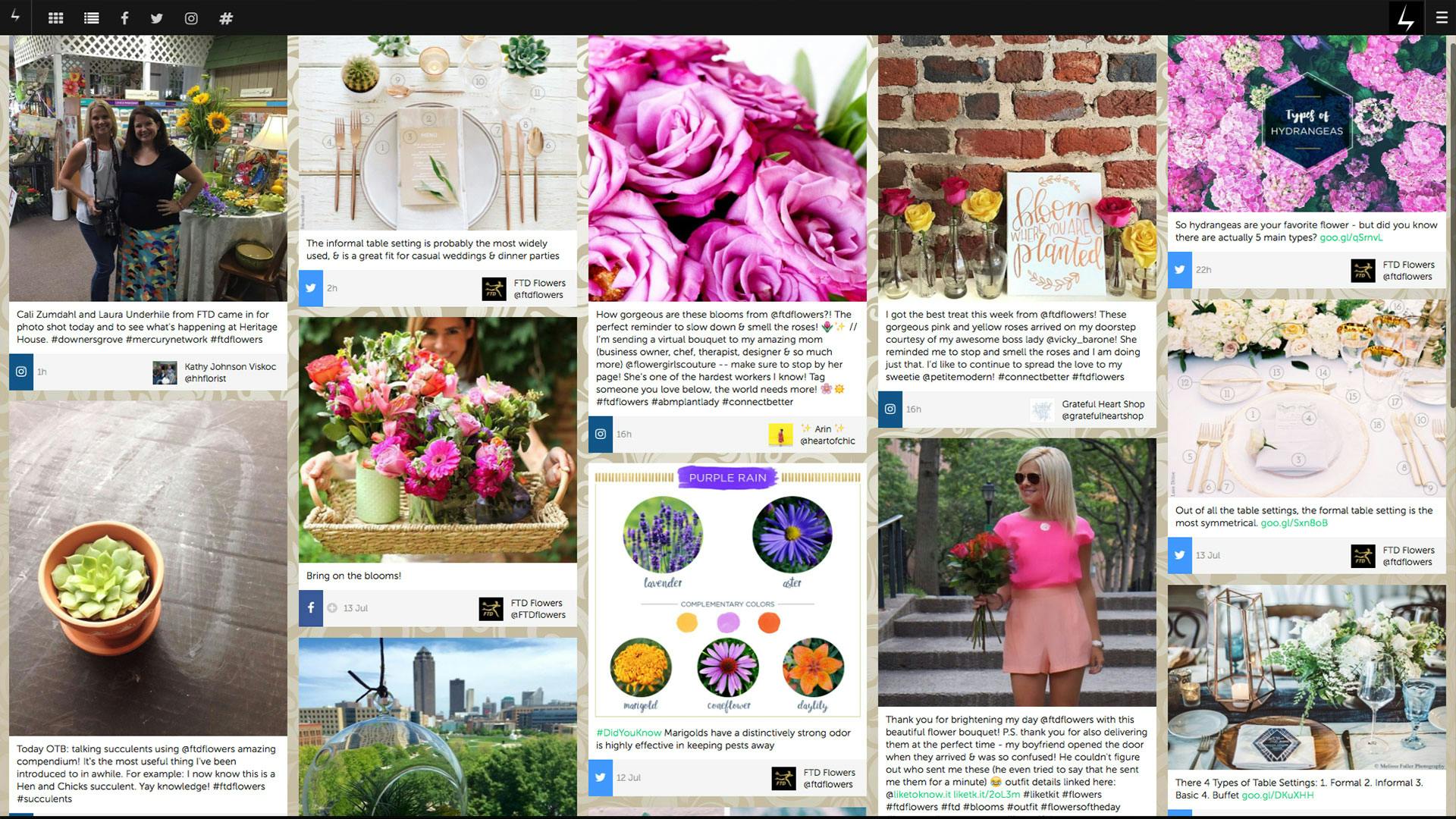 How to set up a digital signage display for your care home
Now you know why to use digital signage in your care home and have some inspiration for the digital content you can offer, we'll walk you through how to set up digital signage for your care home using ScreenCloud.
1. Choose your hardware
ScreenCloud has been designed to be used with hardware and media players that are affordable for most budgets - or the ones you already own.
When it comes to finding hardware for digital signage systems with ScreenCloud, you can either use an Android powered TV (in which case you just download the ScreenCloud app from the Google Play Store and you're ready to go) or you can use an Amazon Fire TV Stick 4K or Chromecast with Google TV t to make your regular screen "smart".
If you want a more digital signage ready device to play content for long periods of time without the worry of content failing or the device overheating, then we recommend something like our Station P1 Pro device, an Intel NUC or the Asus Chromebox 4.
Once it's smart, you can then use the same process to download ScreenCloud from your favorite App Store. If you need help picking hardware, or deciding which option is best for your care home, our Hardware Selector tool may help.
2. Set up your ScreenCloud account
The real beauty of ScreenCloud is that you can manage your content from anywhere, as long as you have your laptop with you! To do this, head to signage.screen.cloud and set up an account. We offer a 14-day trial so you can get your screens up and running without any commitment, and you don't need to to enter your credit card details.
Once set up, this is where you can add your screens and pair them so that in the future you can add, edit or delete content remotely.
3. Create content
ScreenCloud makes it as easy to upload content to your screens as it would be to upload an image to Facebook. This means uploading files from wherever they're saved - your computer, Dropbox, Google Drive or OneDrive and supporting the majority of file types such as jpeg, gif, png, and svg, PDFs, powerpoints and Office/iWorks formats.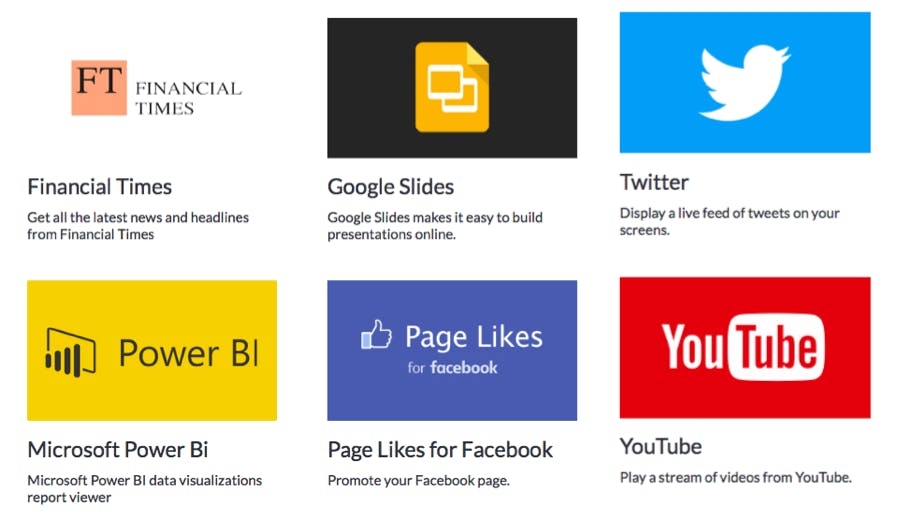 As well as your own content, you get access to 60+ of our apps, in the ScreenCloud App Store, included in the price of your monthly subscription.
So whether you want to create a Twitter wall, a display of the time from around the world, or a quick noticeboard, you have exactly the tools you need.
4. Create schedules and playlists
With your excellent content and our excellent digital signage platform, all you need now is a way to organize your content and show it in all the right places, at all the right times. This is where the playlist and scheduling features come in.
Simply pick the order in which you want to show your content and the duration for each piece to appear on your display, then schedule it in by day of week.
Let's get you started
Digital signage can help your care home or assisted living facility become a frontrunner in resident and visitor experience. By adopting it today, you'll be future proofing your company to the benefit of everyone who comes into contact with it.
When you're ready, we'll be waiting. Start your free trial of digital signage software ScreenCloud at https://signage.screen.cloud.