BYOD (bring your own device) is not just permeating our homelives and workplaces, but also the way we consume and access healthcare. While everything moves app-side, doctors and patients alike are looking for apps that will make life and work easier. Here we've rounded up some of the top apps in healthcare and medical practice.
1. Symple
When you're ill, the first thing a doctor may tell you to do is track your symptoms. Symple is an app that does exactly that. In a daily journal format, it works out how you're feeling each day and what symptoms you're experiencing, so that keeping a log becomes a habit.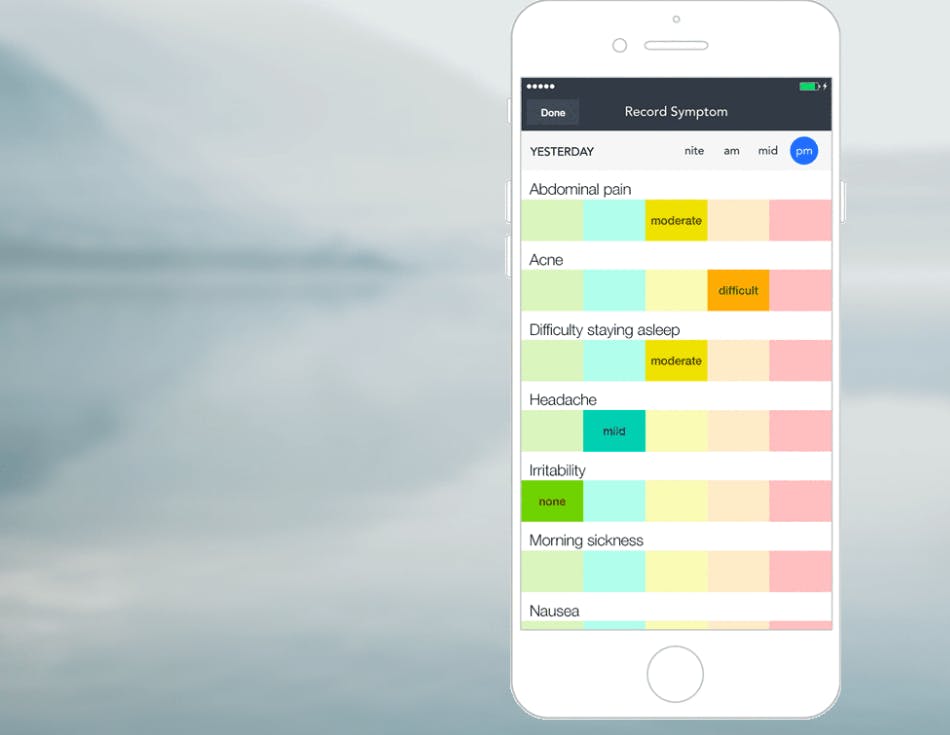 Why it's a top app: Symple has a really accessible method of tracking symptoms such as stomach pain, acne, and headaches with the click of a button. You can segment symptoms by time of day and set reminders if you forget to say how you feel. Not only can you log standard responses, but there's also a way to log customized symptoms so that it's personal to what you're experiencing. Upgrades also let you unlock a journal for saving questions to ask your doctor in that all-important appointment.
Get it on: iOS
2. Doximity
Doximity is like Facebook, but for doctors. According to its website, over a million U.S. healthcare professionals are verified members. With the ability to search for other specialists, ex-colleagues, and potential new connections, it's an easy way to meet other healthcare pros and connect with them.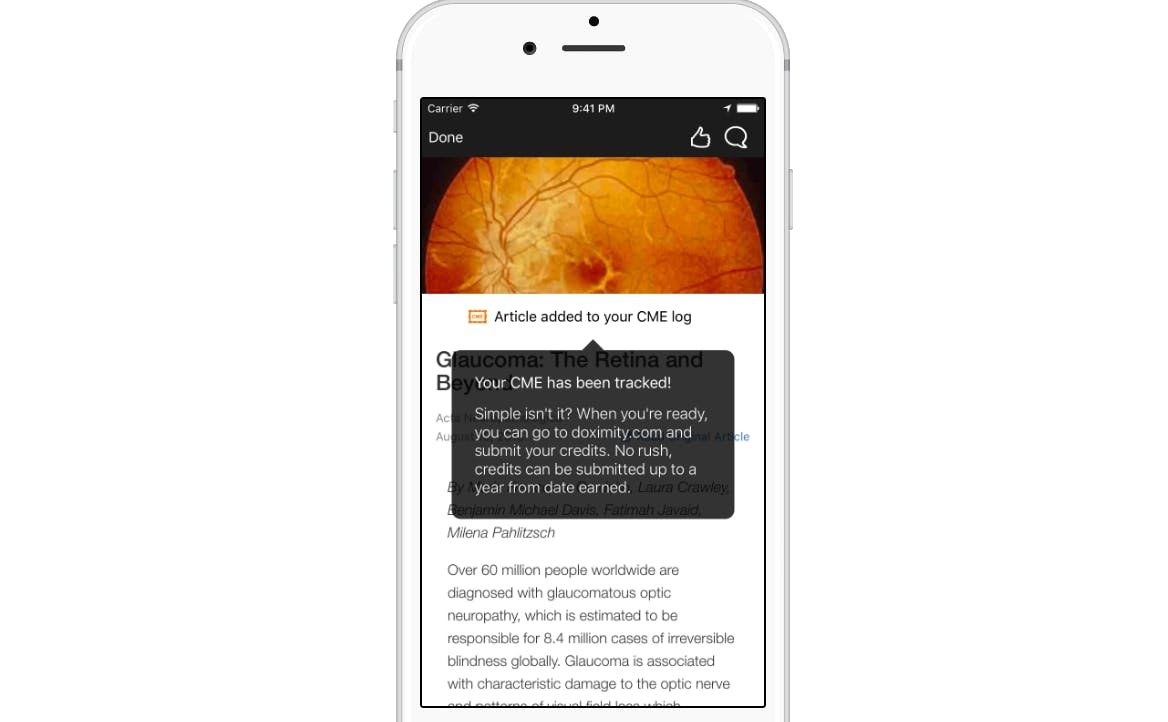 Why it's a top app: You may be thinking what, another social media app to keep up with, but the truth is, Doximity ties in a lot of features you use elsewhere already. It has a section to compare salaries by region, which could help you to negotiate a pay raise, and another that lets you send signatures as a digital fax to sign-off on medication. You can also blog and share news, so it's easy to raise your profile. A bit like LinkedIn, but specialized for your industry.
3. PEPID
PEPID is an app that helps doctors and medical assistants to make decisions, fast. Full of clinical advice, it has different features such as a Pill Identifier, a news section for the latest medical updates, and a calculator for working out patient information such as BMI.
Why it's a top app: PEPID is like a personal Wiki for doctors and healthcare professionals. It can help make the jump from diagnostics to what medicine is most appropriate, along with any side effects. It's also free, which means once you login, you get access to everything you need - fast. In addition, it's aided by news and research from the American Academy of Emergency Medicine, American College of Emergency Physicians, and the Family Physicians Inquiries Network. So you can be reassured the information you're reading is up-to-date.
Get it on: iOS and Android
4. Medici
To date, doctors have been fairly unreachable unless you're booked in and sitting down for an appointment. The Medici healthcare app aims to change that by creating an instant messaging service between patient and doctor. This works on two different apps: one for patients and one for their healthcare providers.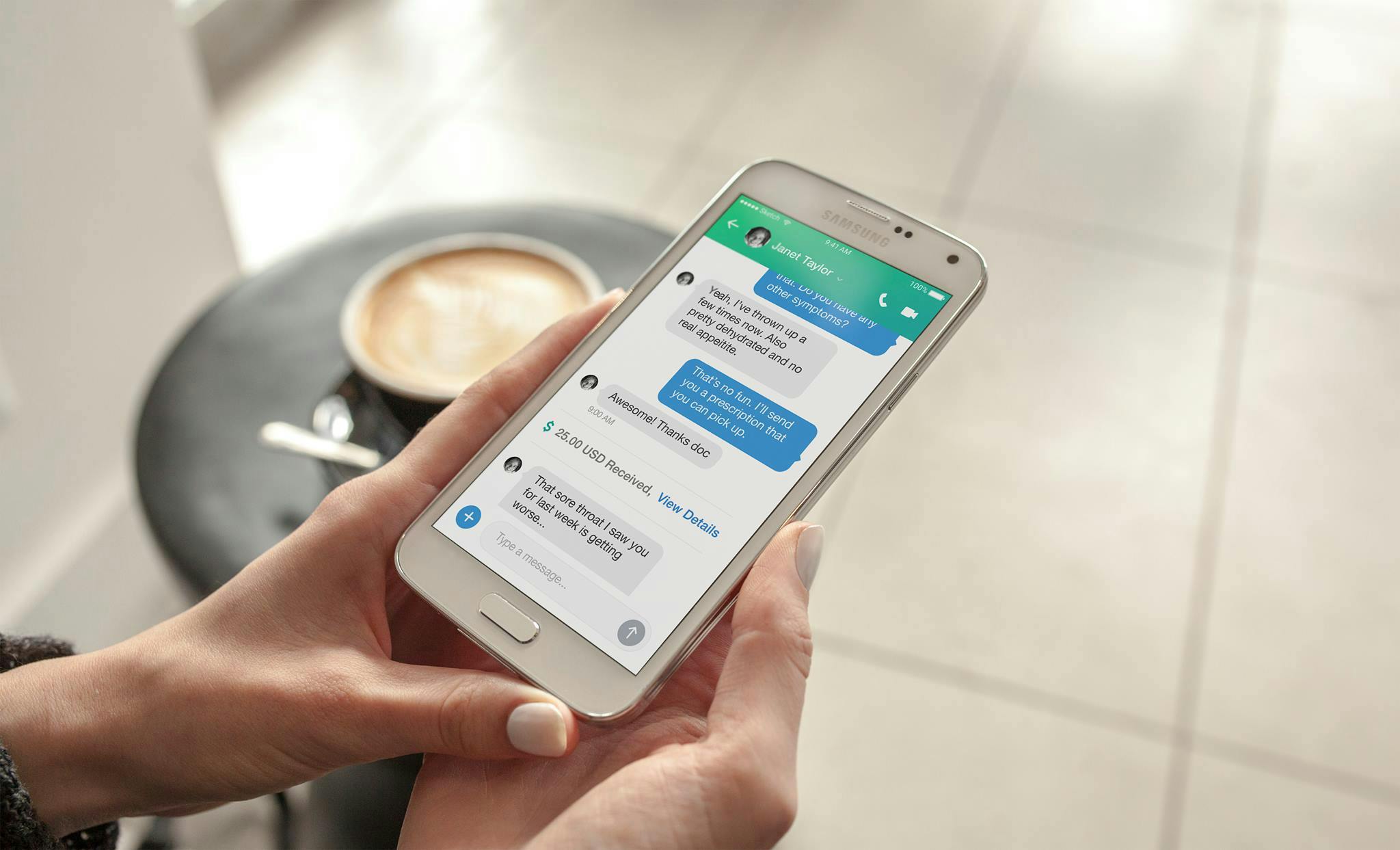 Why it's a top app: Not only can you send questions with Medici, but you can also send videos and images. This makes it much easier for doctors to diagnose issues and decide whether the patient needs to come in or go direct to a pharmacy. You also don't have to wait for your own doctor to join, as you can connect with another medical professional who's available. Other features include the ability to import information to another system through an encrypted file and the ability to e-prescribe medication (which is approved within 24 hours).
Get it on: For patients: iOS and Android; for doctors: iOS and Android
5. Medisafe
Ever forgotten to take a tablet at a specific time? Medisafe is a healthcare app designed to take care of all your pill-reminder needs. Working for both patients and physicians, it reminds you when to take medication and lets your doctor know how you're doing with that medication so that they can troubleshoot any issues.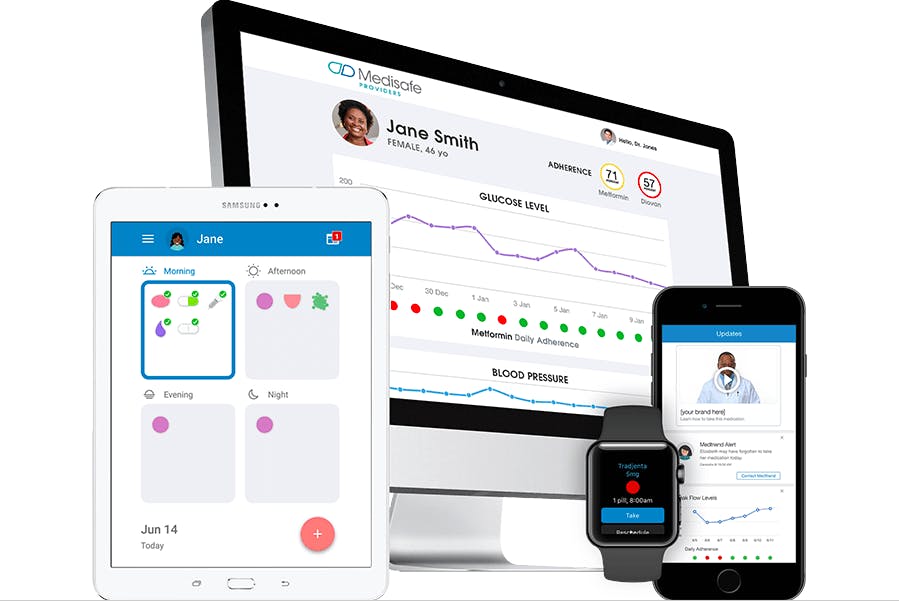 Why it's a top app: Medisafe works from a lot of different angles. It's available on your phone (perhaps the most universal option), but it can also be used on your computer, a wearable, and, for the future, it's looking to extend to connected pill bottles. It also has some really great little features such as a "Medisafe friend" for worried friends or family to check in on others who may need medication reminders, and a flagging system for a series of missed medication.
6. ScreenCloud
In hospital settings, communication is notoriously bad and wait times seriously slow. At ScreenCloud, we're changing that experience with the help of digital screens. When it's really easy to get content up in your waiting room, patient rooms, or hospital halls, more healthcare centers are able to do it. This means lots of interesting, relevant and timely content such as news blasts, traffic information, social media feeds, and advice sheets for patients to view on screen, while they wait.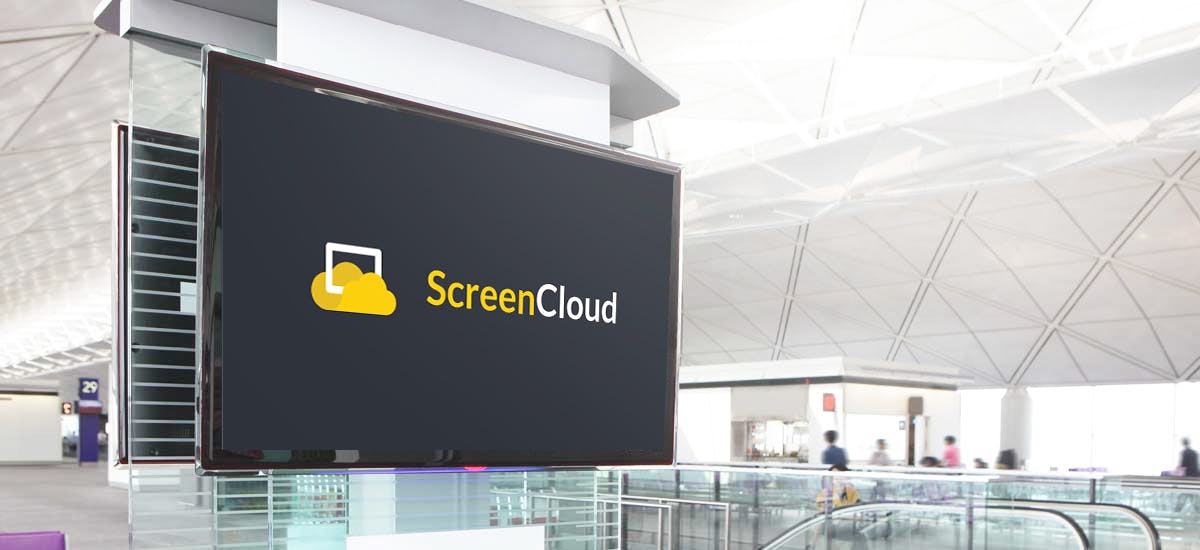 Why it's a top app: ScreenCloud gives you more than 60 different apps in the App Store to get content such as news feeds, Twitter feeds and YouTube videos live to your digital screens in minutes. Playlists and scheduling means you can provide the right content at the right time of day, and it's easy to change information at the click of a button. So out-of-date notices no longer have to stay up on the walls.
Get it on: iOS, Android and a ton of other devices listed here
What are your top healthcare apps for the year ahead? Let us know @ScreenCloud.