Editor's Note: Updated July 2021
According to a motivation and adherence study, up to 50% of gym members drop out within the first six months of a new exercise program; not a great statistic if you're a gym owner worried about retention. 
There are two routes from here: 1) physically forcing someone to go to the gym (not advised), or, 2) engaging your gym go-ers while they're in the gym to aid their personal motivation.
So here are seven ways to engage gym members, based on psychological factors, that have been scientifically proven to motivate:
1. Create an engaging environment
Gym retention guru Dr Paul Bedford is an expert at membership behavioral patterns for the fitness industry; he has completed large scale studies all over the world, looking at four million member records across 40 countries.
His main finding: successful gyms perform like retail stores. They sell the gym experience as their main product. Showing the same news channel or PT advert on every screen does not achieve this. 
As much as a gym is about the quality of the equipment, just as important is the atmosphere. 
One way to create this is to use digital signage screens to encourage and motivate; create a HITT area with a screen that repeats a 30-second countdown using the Countdown Timer app. Show inspirational quotes using Digital Signs, or inspire with workout routines and form tips by creating custom posters with Canvas. You can even broadcast exercise classes live to the gym floor.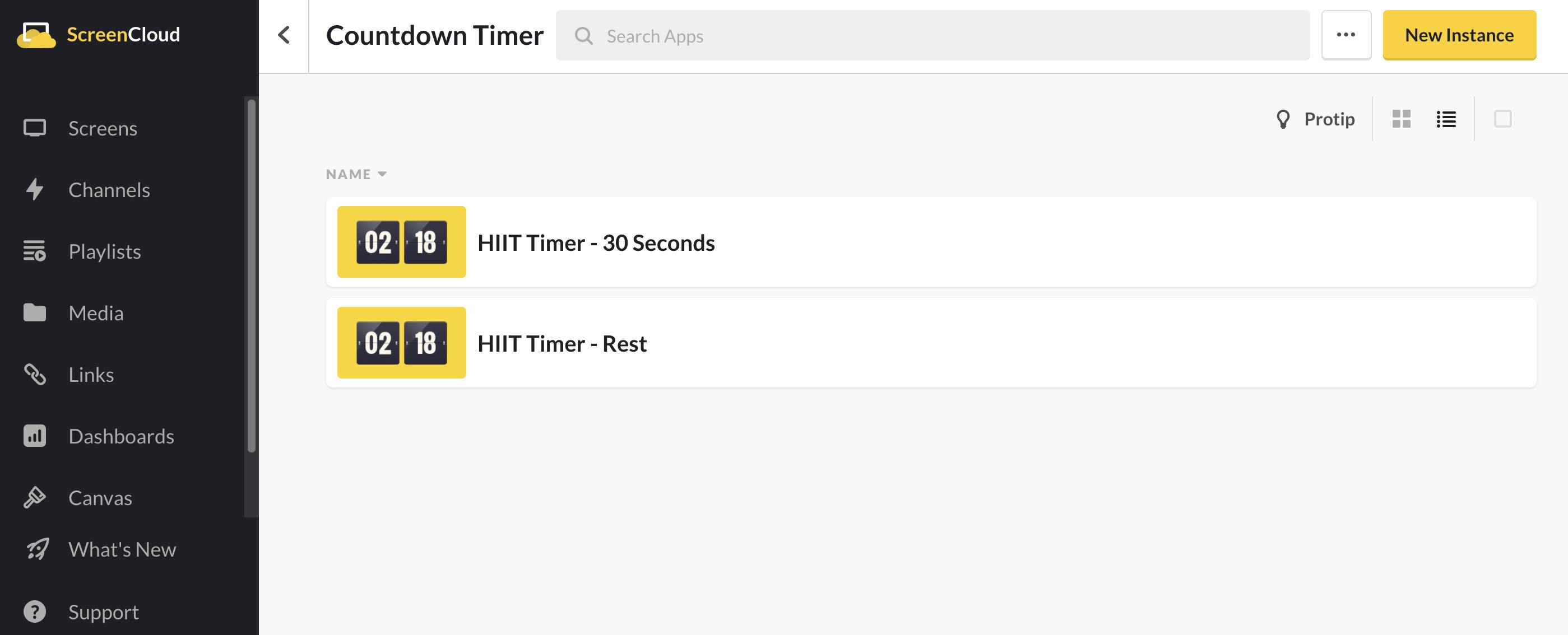 2. Make intrinsic goals key
A shared personality trait of regular gym go-ers is that they are intrinsically motivated. But for those who only go to achieve one aim (summer's coming / there was a great membership deal etc.) then they're extrinsically motivated. 
You need to motivate both. 
A 2011 study found that people who set intrinsic goals enjoyed higher levels of enjoyment and much lower levels of tension and pressure than those who set extrinsic goals. The intrinsically motivated  also stuck to their workouts for longer than the extrinsic group.
The intrinsic can therefore help motivate the extrinsic. Social media walls using apps like Walls.io and Taggbox can show off your customers' user-generated content like Instagram and Facebook posts. You can also pull up reviews from Google and Yelp to motivate new members.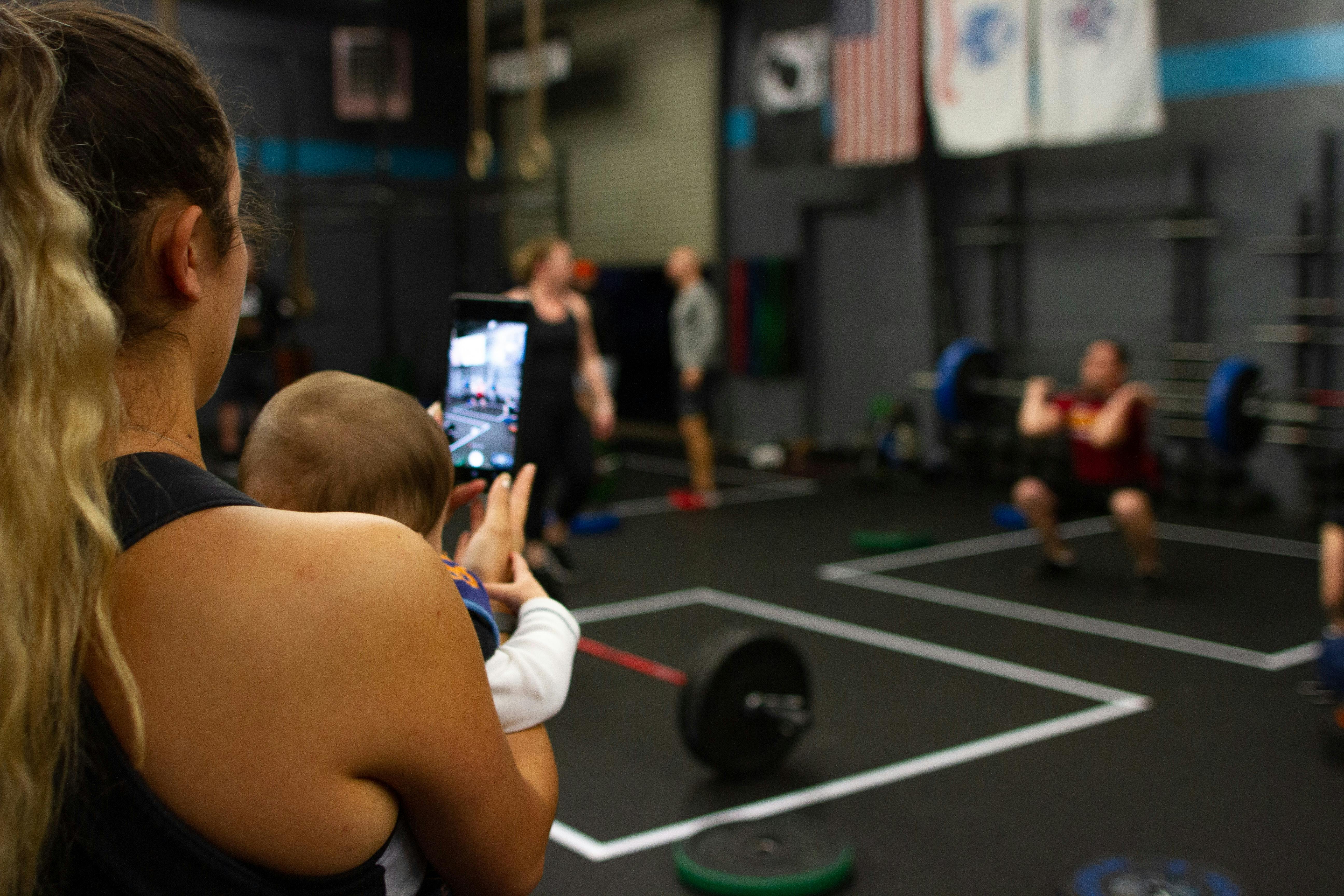 3. Encourage people to get competitive with a workout buddy
Offering guest passes or "bring a friend for free" vouchers are brilliant motivational tools. Studies show that 95% of people who started a weight loss program with a friend completed it, compared to 76% of those who did it alone. 
Socially engaging with other people while you're exercising can also mean you exercise for longer – especially if you think that person next to you is completing more reps or running faster. This Kansas State University study showed that it's likely to motivate someone to work out for up to 200% longer. 
Hold a class where live data is input into your ScreenCloud Dashboard, GeckoBoard or Google Sheets and visualize everyone's effort. Count reps, erg distance over a set time or sets completed and encourage a little friendly competition. 
4. Help create habits
A behavior is much more likely to turn into a habit if it's something enjoyable and rewarding. But forming a habit takes on average 66 days according to Phillippa Lally, research associate at University College London.
One way of helping to form a gym habit is by joining exercise classes. Dr Bedford's gym retention research found that people who participated in group exercise stayed members for longer because it requires you to turn up at a set time – which in itself is habit forming. 
Exercising in groups also taps into the competitive motivation mentioned above and things like accountability to the group, along with a shared experience of success. 
Encourage members to sign up to classes by occasionally broadcasting them live to the gym floor or directly to members' mobiles. Introduce your instructors on your digital signage screens with our Meet The Team app or have a live scrolling wall of your gym's instagram posts showing off your classes with Gallery for Instagram.
You can also advertise classes on a digital Noticeboard or our gym class-specific GroupEx PRO app and make any last-minute changes in real-time.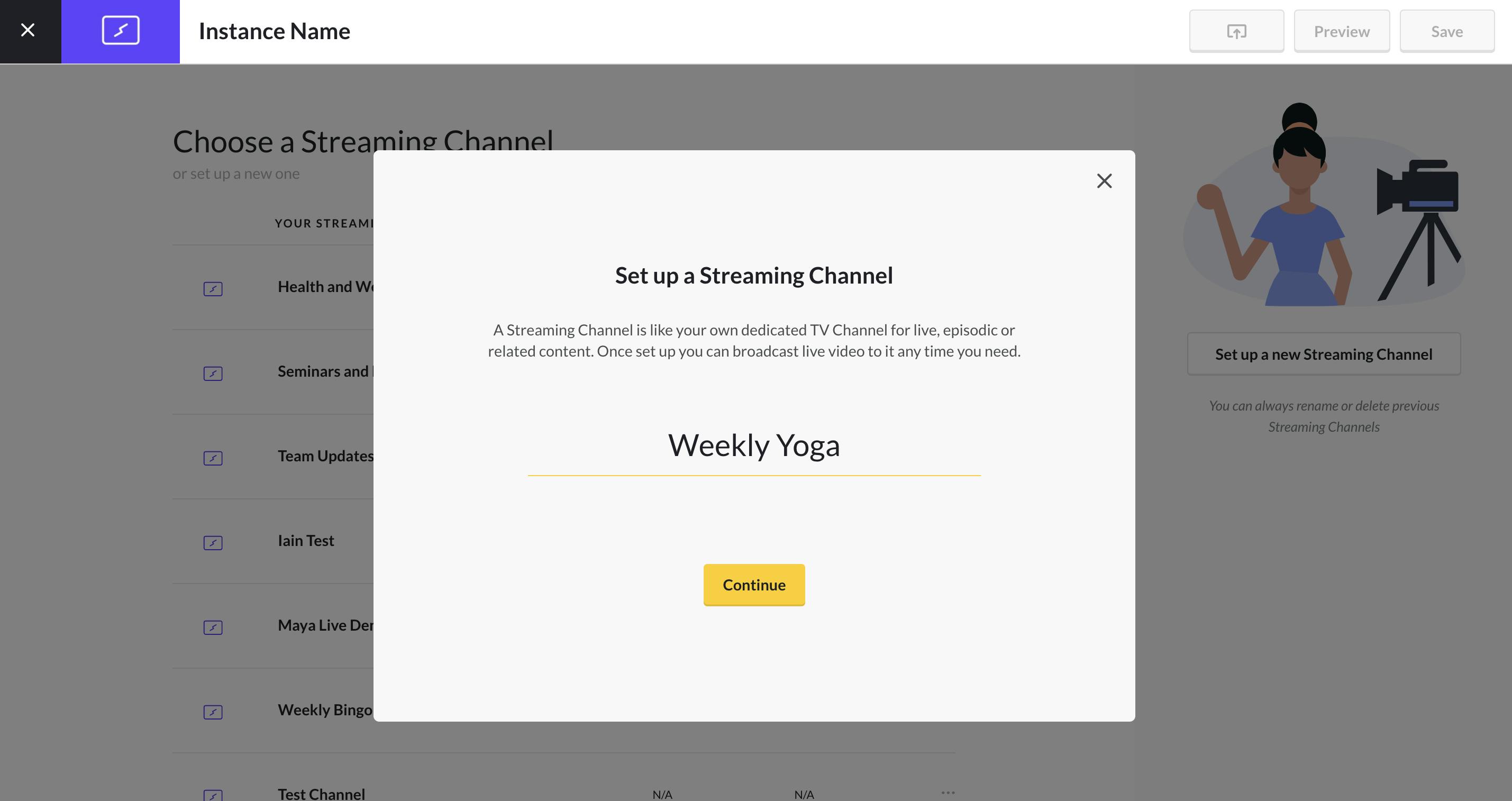 5. Tick off those tasks 
When we leave a task unfinished, it creates mental tension. The Zeigarnik Effect is a psychological phenomenon that means you remember incomplete tasks or events more than ones that have been completed.
Dr Bedford suggests that an exercise program is that unfinished task that will have members coming back in order to get to the resolution.  
Use the Count Up Timer to display the number of days it's been since a member missed a class to motivate everyone not to break a winning streak.
6. Encourage loss rather than reward
When it comes to exercise, losing a reward is a bigger motivator than gaining one – according to a research study at the University of Pennsylvania. 
Create a poster using Canvas to advertise a membership offer to those who reach a specific exercise goal, with the risk that it's taken away if they don't keep it up.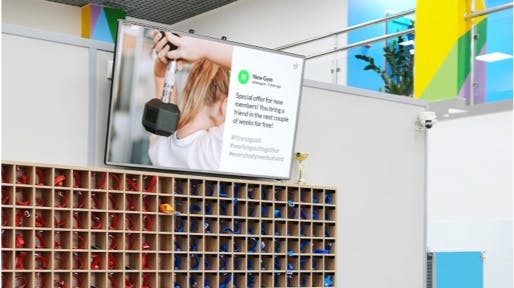 7. Turn TV screens from distractions to inspiring information radiators 
When gyms only show the same content day after day, they become more of a distraction rather than a source of motivation. For regular gym users, these screens can be prime real estate to get your message across and give your content impact. 
Last year, 128-location U.S. gym chain Life Time Fitness decided that showing cable news was against their mission of making people healthier, so they banned it in all their buildings; news will make you sick according to Swiss author Rolf Dobelli's essay, The Art of Thinking Clearly. 
Instead of distracting or even aggravating members with the news, TVs could be used as information radiators that push out bite-sized, genuinely useful information. 
By creating a Playlist or Channel using the ideas suggested above, you're empowering both your screens and your members. 
See how YMCA Silicon Valley uses ScreenCloud to manage their digital signage across multiple gyms.
ScreenCloud makes it really easy to manage all your gym TV screen content across your workout floor. We think you'll like our pre-built apps that help you set up in no time. See if it could work for you by trying out our 14-day free trial.
Stock imagery sourced from Unsplash