Publish content to your screens directly from Microsoft Teams
Learn More


5 Steps To Setting Up a Social Media Wall for Your Event
Everyone loves a good event. But they can be so much more than the free canapés.
Editor's note: Updated April 2022
From the planning to the execution, fighting with budget constraints to nailing the guest-list, there is so much that goes into an event. And by the end of it, there is one main question on the organizer's lips: how did it go?
It might be hard at the time to see the success of an event and gauge guests' reactions. Asking for feedback afterwards can sometimes be tainted with time. Which is why adding a digital signage strategy – namely, a social media wall – can help you do this in real-time. And to quash any immediate fears over moderation, you can find our handy guide on moderation and control here.
To read more on the importance of user-generated content (and how apps like Taggbox can help create UGC campaigns and experiences), click here.
1. Choose your screen
Any screen can be turned into a smart screen capable of digital signage and social media walls. All it takes is choosing the right hardware and a compatible screen (see our full guide on screens and hardware here).
In short, you have two core options:
Any Android smart TV
If you have an Android TV then you already have everything you need to set up a social media wall. If you have a smart TV that isn't Android, you can simply download ScreenCloud from the appropriate app store - no media device required.
Any regular TV enabled with a smart device
If your TV isn't "smart" (that is, has its own internet connectivity), then you can make it so by plugging in a small, cheap media device that helps it get online. If you're looking for the best media player to invest in on a budget, check out this guide. If you are looking for a great, commercial grade media player for digital signage, check out the Station P1 Pro, our own custom media player. Alternatively, the Amazon Fire TV Stick 4K and the Chromecast with Google TV are both great options that are incredibly cheap and easy to get hold of.  
Of course, if you're looking for something larger than a TV screen you may want to go down the route of a videowall or LED screen that also have "smart" capabilities.
2. Install your cloud-driven software
The ScreenCloud Player can be downloaded directly onto your TV from the appropriate app store (depending on your screen). WIth a centralized CMS, it means that you can make updates on the go throughout the night if you need. Or, schedule content to show at a particular time, leaving you to enjoy those canapés.
Not to toot our own horn, but some of the key benefits of using ScreenCloud are:
Set up in minutes
A simple CMS where you can add and edit content yourself, from any location
Complimentary apps - with seven dedicated to social media walls alone
Multi-zone layouts
Portrait or landscape supported
Auto reboot and offline capabilities
You can download ScreenCloud from a number of different app stores depending on which device you are using:
ScreenCloud Android Player - download ScreenCloud from the Google Play Store to run on any Android device including Android TVs and Android tablets.
ScreenCloud iOS Player - download ScreenCloud onto an iOS device such as an iPhone or iPad and you're ready to go.
Once you have the ScreenCloud app downloaded on your device of choice, simply take the pairing code (which looks like the below) and log onto https://screencloud.com/ on your laptop or PC to set up your ScreenCloud account.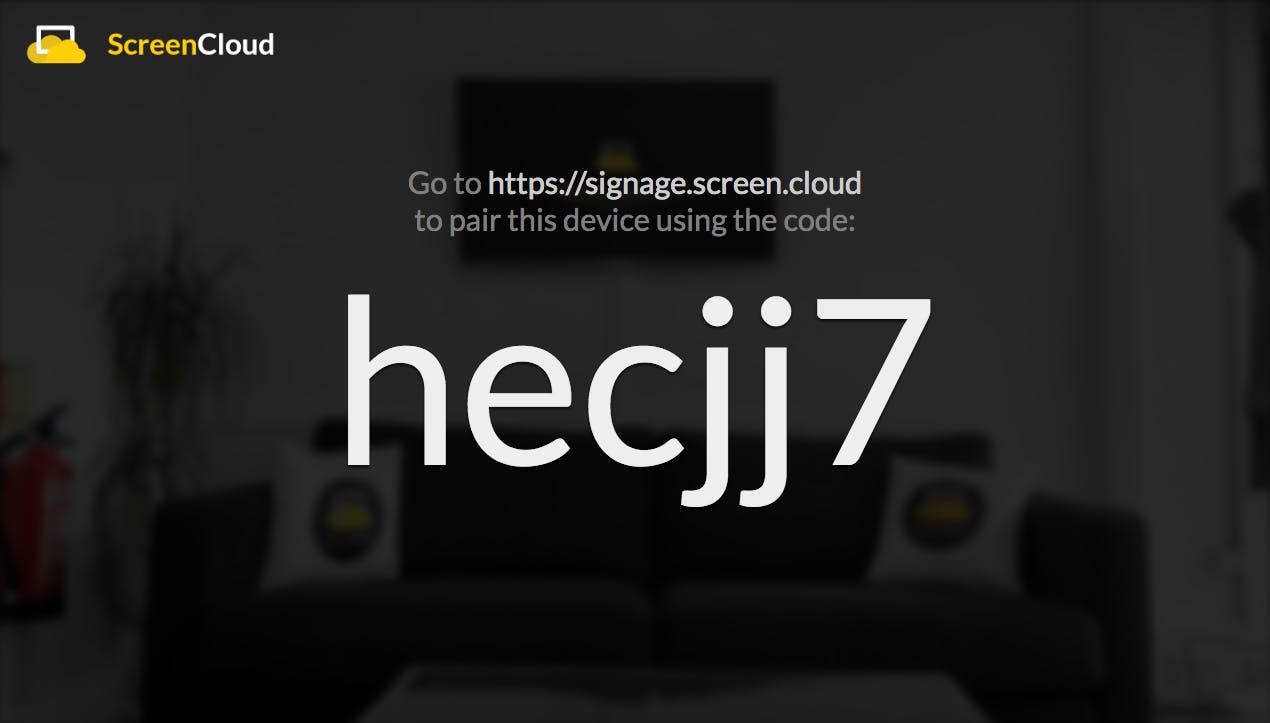 Once logged in at ScreenCloud, you'll see a screen that looks like the below. Click "add screen" and enter your pairing code.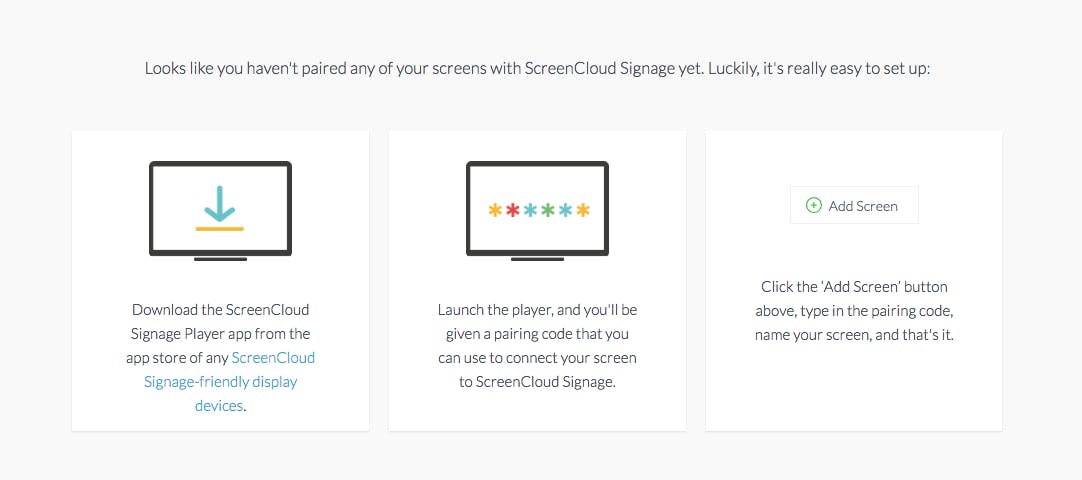 That's it! Your screen is now paired to your account and you can manage the content and playlists from anywhere you like.
3. Choose social media apps
In the ScreenCloud App Store there are numerous apps dedicated to running your social media wall, within an event, tradeshow or live setting.
Walls.io lets you collect and showcase the best posts, photos or videos from 14 social media platforms using hashtags, keywords, and profiles. You can also go beyond social media and let your audience upload content directly to the wall, eliminating privacy concerns and engaging every part of your audience. Adapt the look and feel of your social media wall with their easy-to-use style editor. No matter what size or resolution your device or embed is, the Walls.io widget always looks great.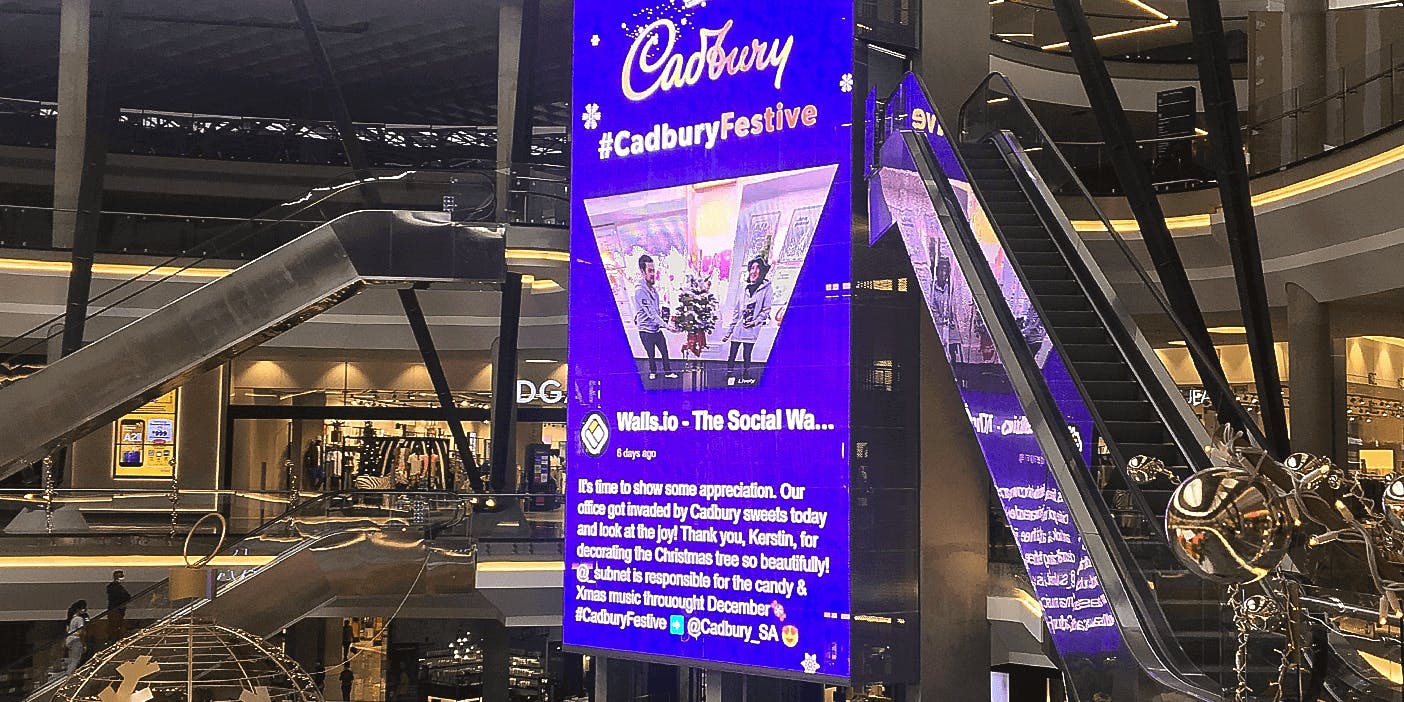 Create live scrolling social media walls of your latest Instagram posts through gallery for Instagram, filtered through a campaign hashtag or specific user account. Choose from light or dark themes and set up beautiful, image-based displays.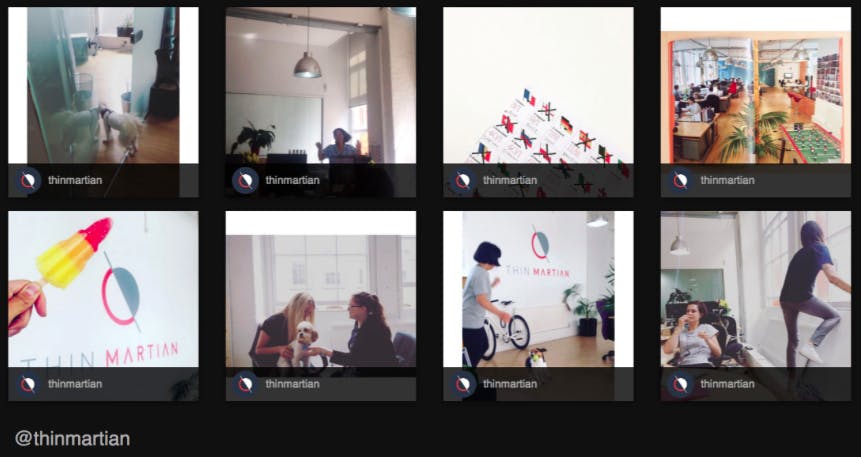 Twitter social media wall - using timeline
The Twitter timeline app allows you to share a stream of live tweets from your timeline. Choose from your homefeed, mentions, your brand tweets or favorites and share them to your social media wall.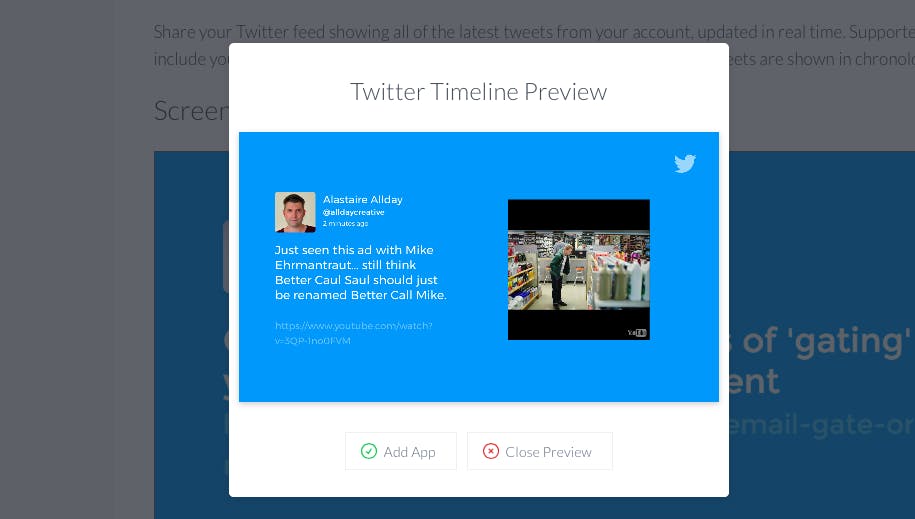 The Twitter search app allows you to share tweets based on a search term. This could be a specific event hashtag, a user handle (such as your own) or any number of other search combinations.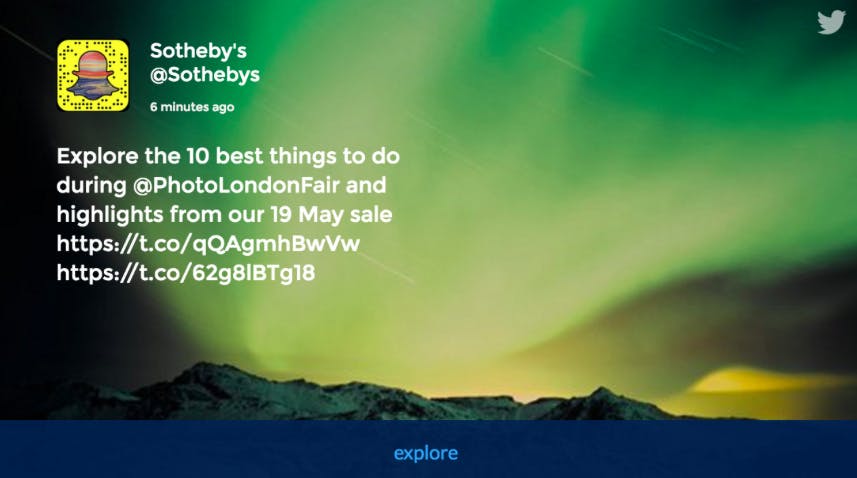 This app shows Facebook wall posts, a great way to share updates that you're posting across your event. The beautiful interface clears away the noise, so that only the posts you want to see are shown to your event audience.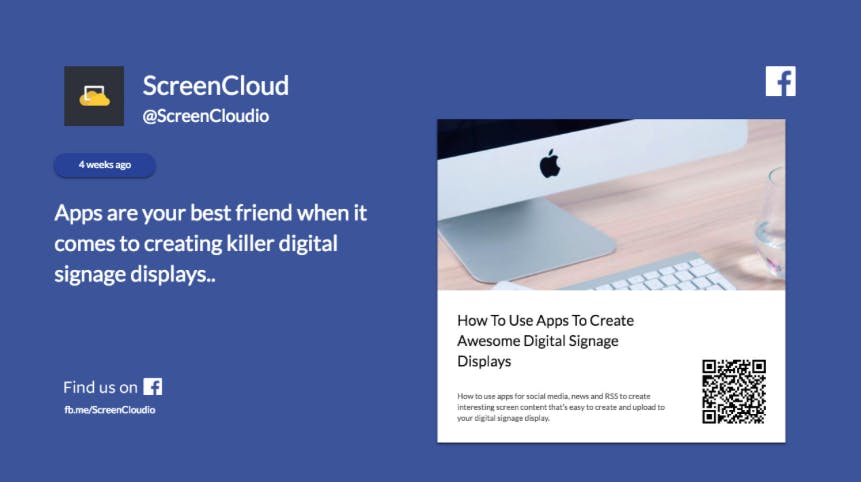 Follow us creates a beautiful visual of your social media handles and hashtags, to prompt audiences to follow you online. This is great within an event setting to get more online interaction with your brand, or to offer sponsors a rich way of connecting with their target audience.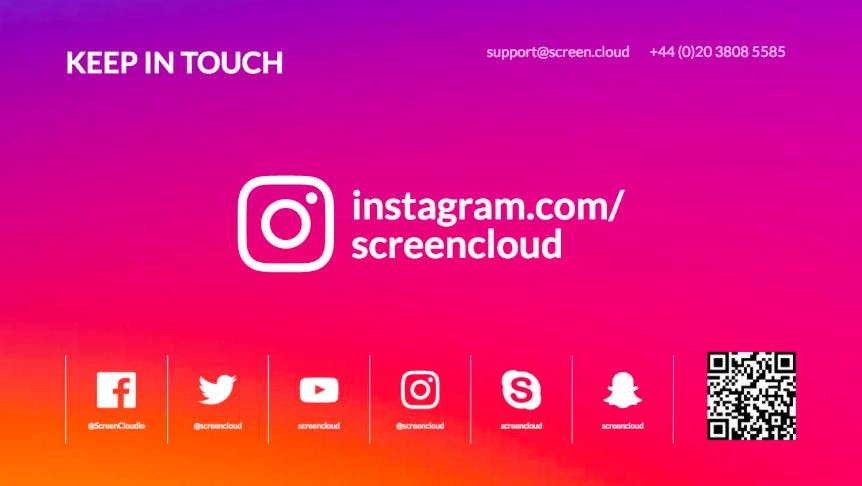 4. Create playlists and schedules
Another great thing about using ScreenCloud is that you're not limited to one social media wall.This is where playlists and scheduling are super useful in creating a more engaging social media presence across your event.
Playlists allow you to use not just one social media feed, but many, to cover all angles of your event. 
Using the ScreenCloud playlist tool, you can drag and drop any social media feeds (plus any other info) into your display.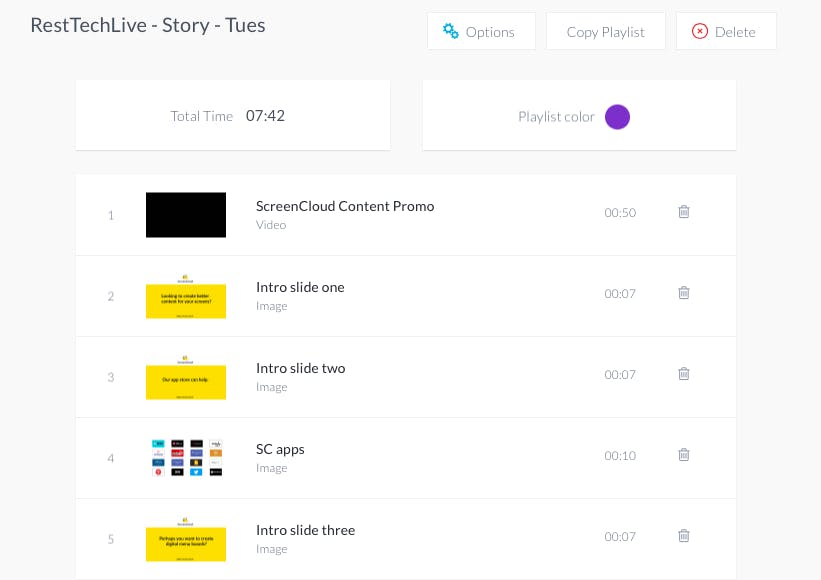 This allows you to set the order of content and to edit how long each social media wall plays for.
You could flick between Instagram and Twitter, or use multiple different hashtags or feeds to share more information across your event.
Then you have schedules. With ScreenCloud's schedules, you can set up different playlists to play out at different times. This helps you to build the social media wall around your event schedule. Perhaps a Twitter wall for arrival, an Instagram wall for later in the day when (hopefully) there's been a few snaps posted and a 'Follow Us' board as you wave delegates out of the door.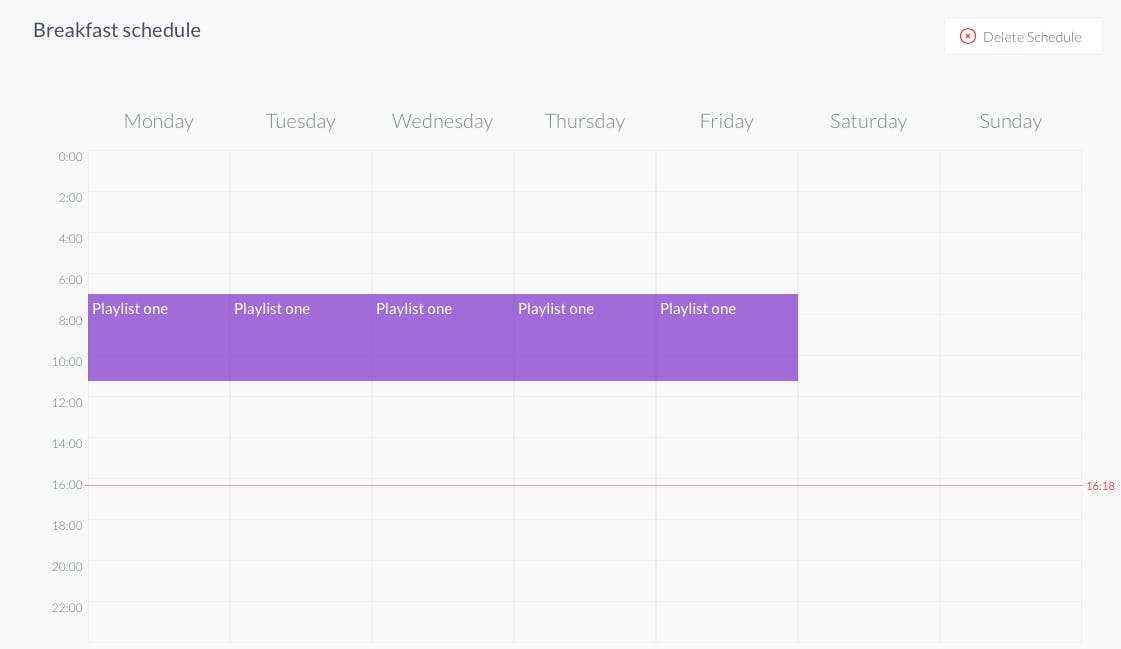 5. Roll out across your event
We've written previously about all of the additional things to consider when creating a live social media wall, such as moderation, defining purpose and engaging your audience with what's actually going on.
Try it for free
Grab a free demo with one of our incredible team, and they can take you through how to set up a social media wall for your event, and show you how ScreenCloud can be at the centre of your digital transformation journey.
Ready to get your organization connected?
Connect your first screen today with our 14-day free trial
ideas