Editor's note: Updated June 2021
What does your college campus look like to someone arriving for the very first time? When it's something you see every day it can be really difficult to know. 
So here's another question: how easily do your students get about campus during orientation? This is perhaps easier to measure based on how often you hear students (and staff) ask for directions. 
Luckily, there is an easy, manageable and affordable solution: digital signage for wayfinding.
What is wayfinding?
Wayfinding is literally finding(your)way. It's how we navigate and orient ourselves. And while this might seem like a simple enough concept, it can actually get quite psychological; retail stores are masters of this. 
Traditionally, wayfinding is made up of lots of different aspects; architecture, graphic design, signage, psychology and even how we perceive and react to our physical environment. There is nothing more frustrating than trying to find some seemingly-unattainable location.

An example of some popular wayfinding icons that you'll likely recognize. Image source.
Wayfinding digital signage
Many schools and colleges are beginning to adopt digital signage wayfinding in order to better orient new students via a series of strategically placed screens (see how some of our customers in education are using digital signage).
Any screen can be turned into digital signage. All it requires is for you to choose the best hardware for you, and to download the ScreenCloud app. (Need help? Request a demo here.)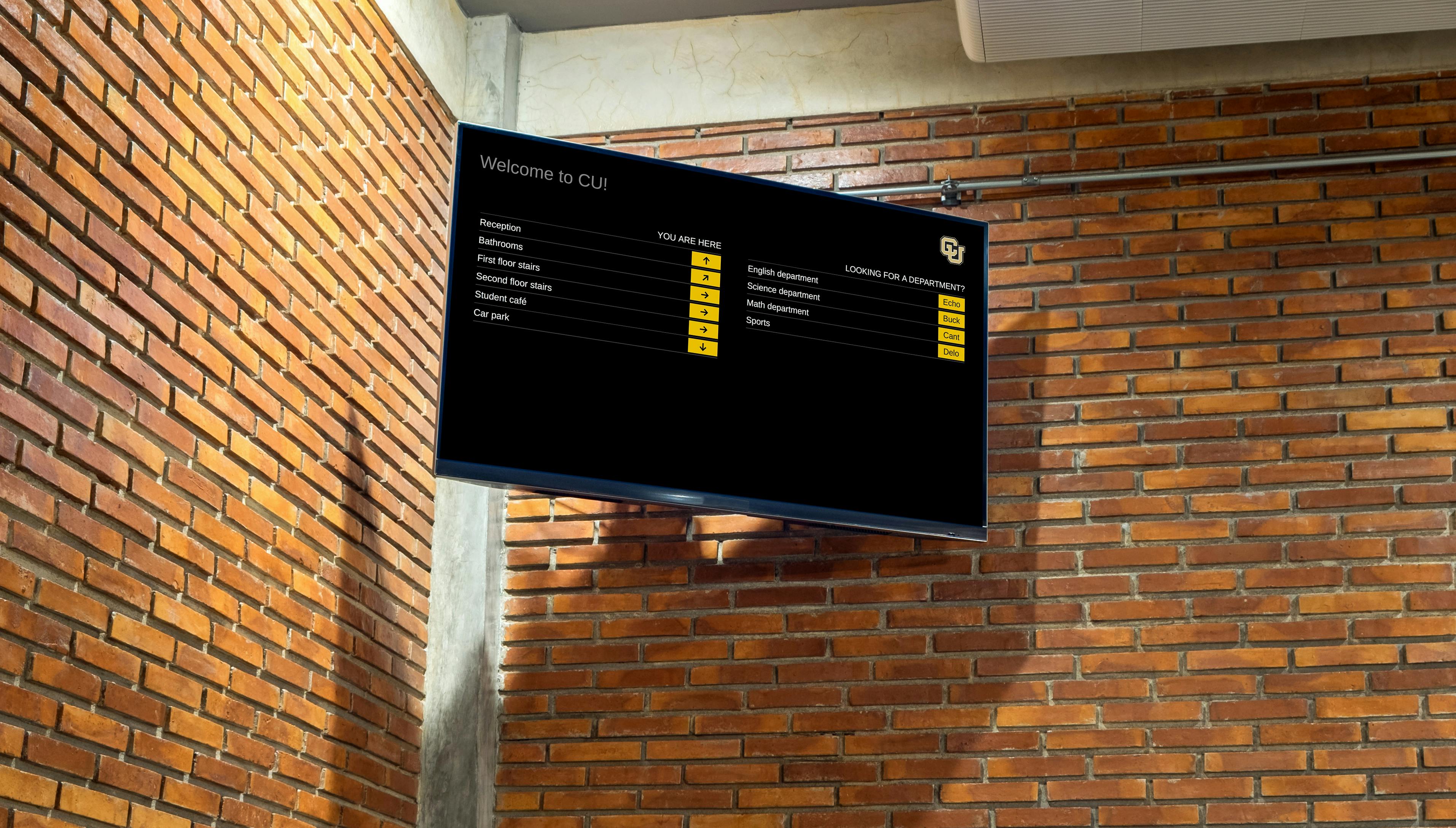 Benefits of digital signage wayfinding for colleges
Using digital signage for wayfinding isn't just about signposting where the nearest bathroom is. It can be used for last-minute room changes, safety notifications and countdowns.
Create a better onboarding experience
No matter how confident you might appear, the first day on an unfamiliar campus is intimidating for everyone.
As viewing content on a screen is familiar to all, utilize this and show important content on your digital signage screens like:
Orientation week timetables
A campus map
Animated arrows 
Room / class names
Room changes
Make last-minute changes easily
Unlike printed signage and static boards, digital signage allows you to make changes in real-time. Update room names, class location or building schedules from wherever you are from the central ScreenCloud CMS. 
Our Building Directory app allows you to list all the rooms or offices in a building, group them by floors, add logos and update everything on the fly, so that your visitors are always pointed in the right direction.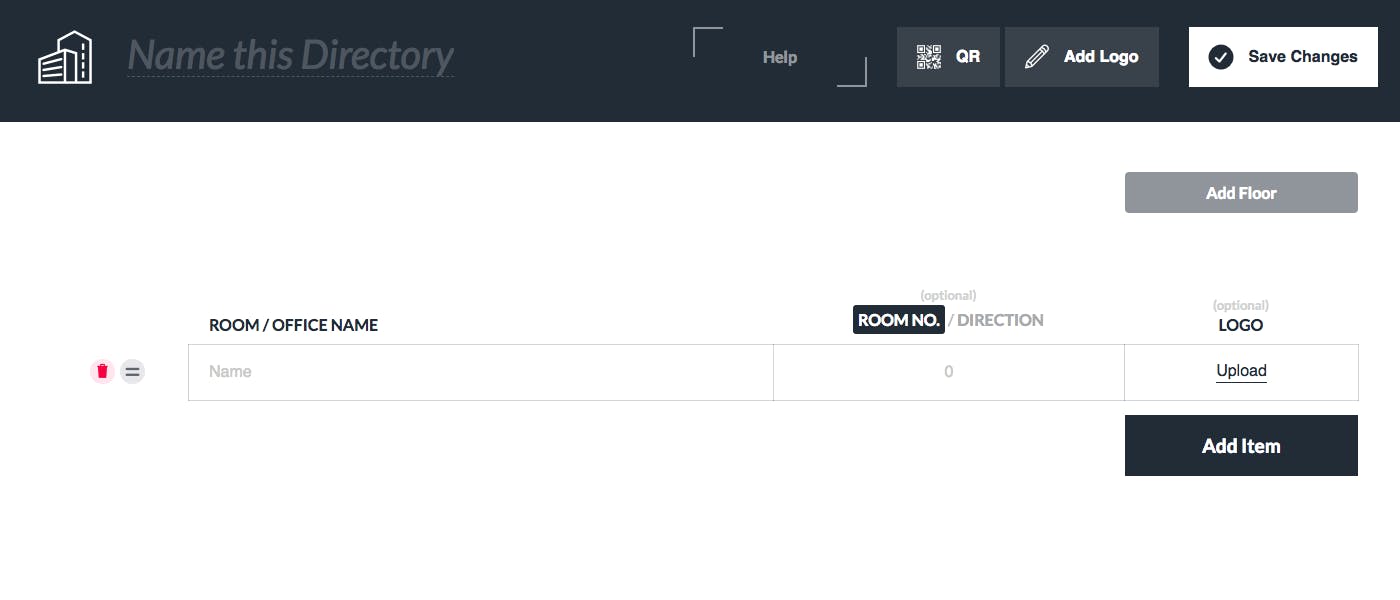 In our Building Directory app this is how easy it is to add a new room, or delete an old one.
Stay "on brand"
While branding concerns might feel too in the business realm to be of concern to a university campus, it can actually be an important tool for giving a sense of belonging. Having your digital signage content branded also looks very smart. 
But most static signage can be frustrating when it comes to making an update; downloading, editing (or chasing a designer to edit), then re-uploading a file for printing is time consuming. If editing yourself, ensuring the right logo, font and colors can also be a frustration in itself. 
One of our most popular apps is Canvas; it's like a very simple Photoshop. You can create correctly-branded templates and design "posters" via an easy drag-and-drop interface. And when you want to make a change, simply click into Canvas, make the change, and update for immediate change across your screens.    
Promote
Digital signage wayfinding also gives you the opportunity to make the most of the campus features you want to promote. Highlight events and call for student participation. Run competitions. Showcase funding tallys. Live-stream sporting fixtures. Great signage isn't just convenient, it's a subtle marketing tool where you get to pick and show the information that matters.
How to create digital signage wayfinding for your college
In order to make digital signage wayfinding as easy as possible for your college, school, or university, we've created the Business Directory app.
With Building Directory app you can:
Custom build your own wayfinding
Break your college up into campuses, floors, buildings or rooms
Add a custom logo and a theme
Add a logo or headshot to each room or building for instant recognition, or to highlight a feature such as wheelchair access or bathrooms present
If you're ready to begin implementing an easy digital signage wayfinding that can be shown on any screen you have in the building, give our 14-day free trial a go at signage.screen.cloud. It couldn't be simpler!