There are lots of articles out there on the best educational apps for the classroom and the people who work and study there. So what makes ours different? Namely, ease. We want the apps you use to be the fastest, best or smoothest way of doing whatever work is needed. We've scoured the App Stores and asked our friends, to put together this list of the best education apps in 2018 for education pros everywhere.
1. Bear
Every teacher needs a brilliant note taking, archiving and collaboration tool. Evernote, Microsoft 365 and Google Docs have been big contenders for a while now, but then came Bear. This app gives you an easy way to create and share notes across your iPhone, iPad and Mac. Once your notes are there, you can use hashtags to collate different subjects or lesson plans. You can also share the notes with students and parents to save on printing time and cost.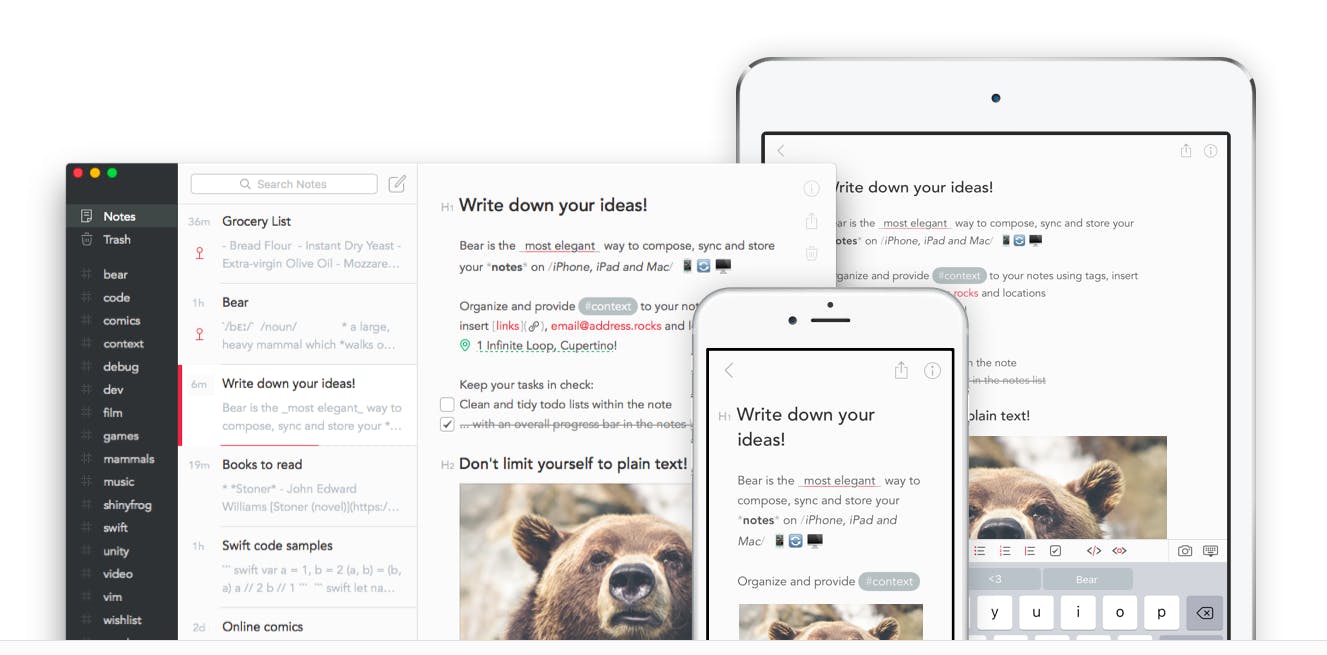 Why it's a top app: Bear takes the effort out of planning lessons or writing notes. You can view your word count and reading time, plus convert what you've written into a PDF or Word doc. You can also cross-link notes so everything is easy to organize and your notes are logged securely and across devices, via iCloud. Oh and did we mention it's free? That's unless you want to sync or export your files in which case it's  $1.49 per month or $14.99 annually, a bit of a steal!
2. TEDEd
Looking for a little inspiration for you or your class? Then you need TEDEd. From the popular TED talk phenomenon, this app gives you an entire library in your hand of educational talks and lessons from some of the world's best innovators. They're all free and cover a range of subjects. Some of our favourites include The psychology of accents and Jamie Oliver's Why we should teach every child about food.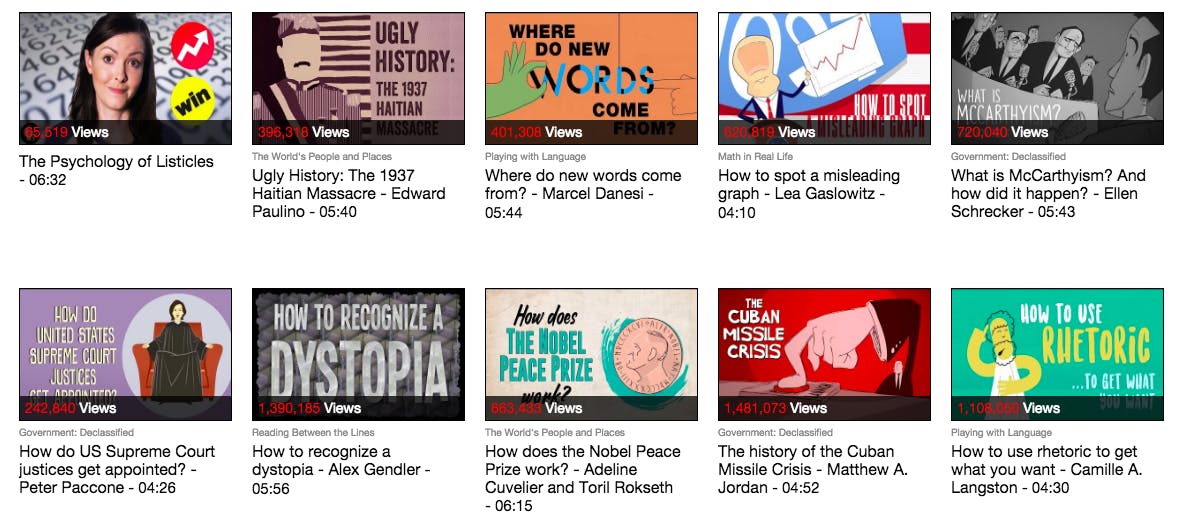 Why it's a top app: Not only does TEDEd provide you with hundreds of interesting presentations and education talks, it also gives you lists of additional resources, talking points and multiple choice questions about the video you've just watched. This is the perfect toolkit for planning lessons around a talk, or using the talk as a jumping point for digging deeper into a specific topic. The talks are categorized by area, such as "The Arts", "Business" and "Psychology" so it's easy to search and find your inspiration.
Get it on: For TEDEd specifically, use the Desktop site or YouTube. You can also download the general TED app on iOS or Android.
3. WolframAlpha
You know how much you love Wikipedia? Well WolframAlpha is that for your phone. Across both iOS and Android you can get an entire trove of knowledge in your pocket. Subjects it covers include Math, Statistics, Life Sciences and Computational Science. By plugging in questions, such as a currency, or a question like "what is the unemployment rate in Chicago" you get a whole list of answers, information and further reading that will help you to expand on the problem.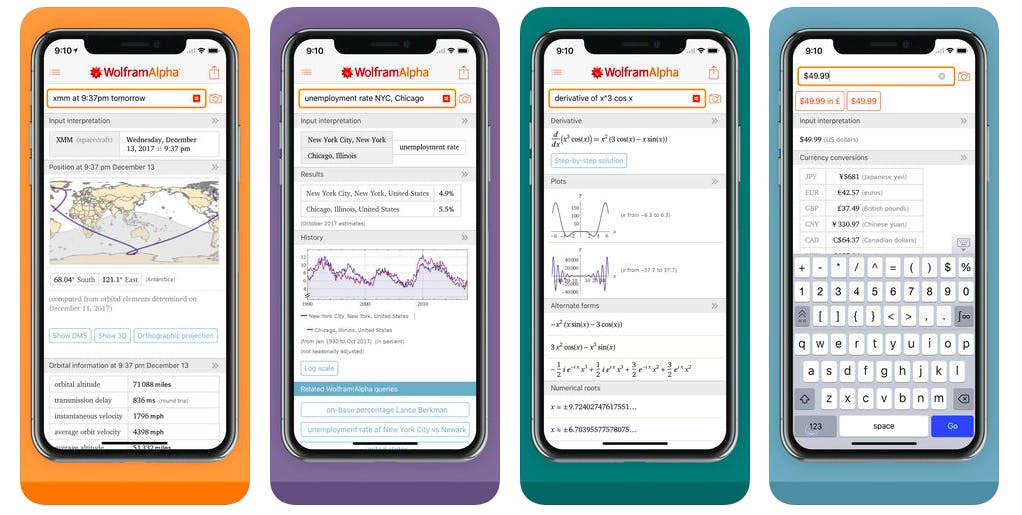 Why it's a top app: WolframAlpha is an instant source for some of the more complicated answers around math and science. It's beauty is in fast answers to increasingly complex questions (which has been built up over 25 years!), so it's definitely not a "slap dash" education app. It also works across almost any iPad, tablet or device so it's great for sharing with other educators and using in almost any scenario.
Get it on: iOS, Android, Fire OS and Windows.   
4. Slack
Used in many offices, Slack is a great app across mobile and desktop that allows you to easily communicate with parents, colleagues and educators in other schools or states. It's completely free and comes with a range of features to organize your chats, such as channels, threads and archiving of discussions.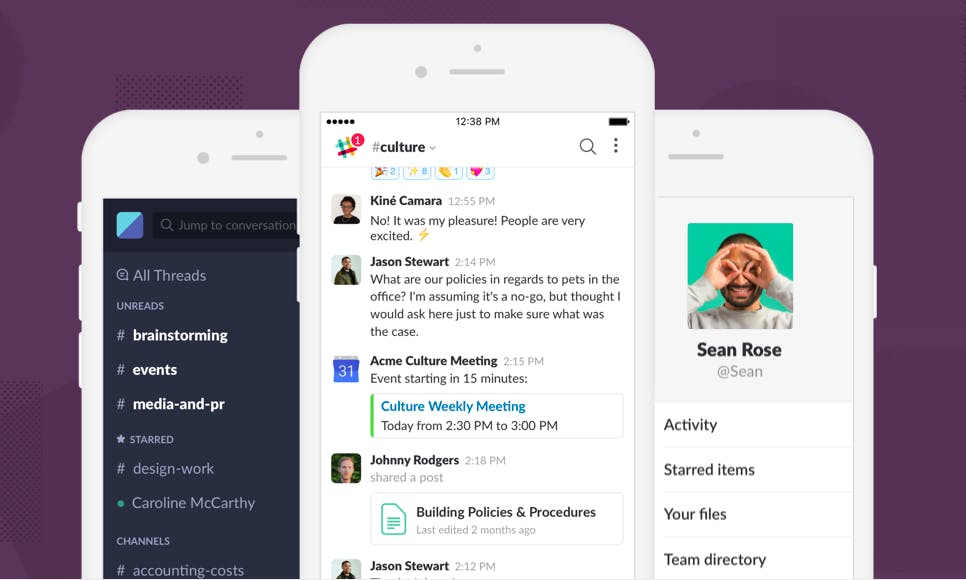 Why it's a top app: We've all used Whatsapp to share ideas or collaborate with colleagues, but Slack is just somehow more professional. It's super easy to use and sync across your devices and it makes staying on top of different lessons, departments or discussions easy. You can have a thread for the educators in your year group, another for subject lessons or even join public forums to discuss topics with educators everywhere. You can also snooze and mute channels or notifications if you need a break.
Get it on: iOS, Android and Desktop.
5. Typeform
To gather feedback or ideas, you'll be hard pushed to find something more beautiful than Typeform. This app and desktop site lets you create forms that recipients (such as students, parents or fellow educators) can easily fill in. There are lots of setup options including the ability to add multiple choice, dropdowns, icons and descriptive answers.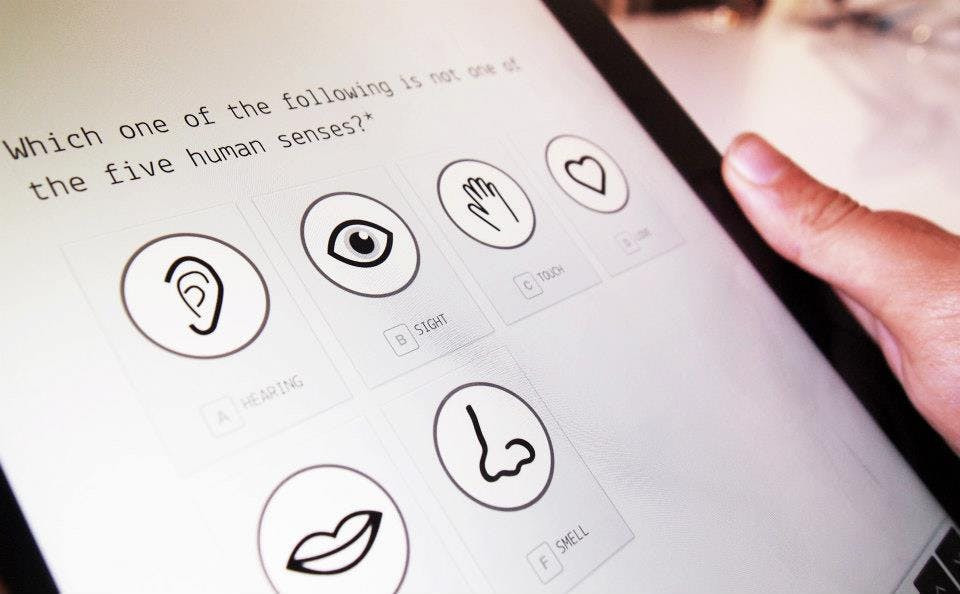 Why it's a top app: When something is easy to answer, more people are likely to do it. So collecting feedback or ideas is really easy with Typeform. It works across almost any device so you can rest assured that it's easy to access and its interface leads you from one question to the next. Before your participants know it, they'll have given you exactly the information you need.
Get it on: Desktop and Chrome to create your form, where it then can be accessed in any web browser.
6. ScreenCloud
Most school halls now have screens dotted around the walls. But how many are making the most of them? With ScreenCloud we help you to get any content that's of interest to you and your students live on the walls. This could be departmental social media feeds, the latest school news, lessons, world events or anything you like really.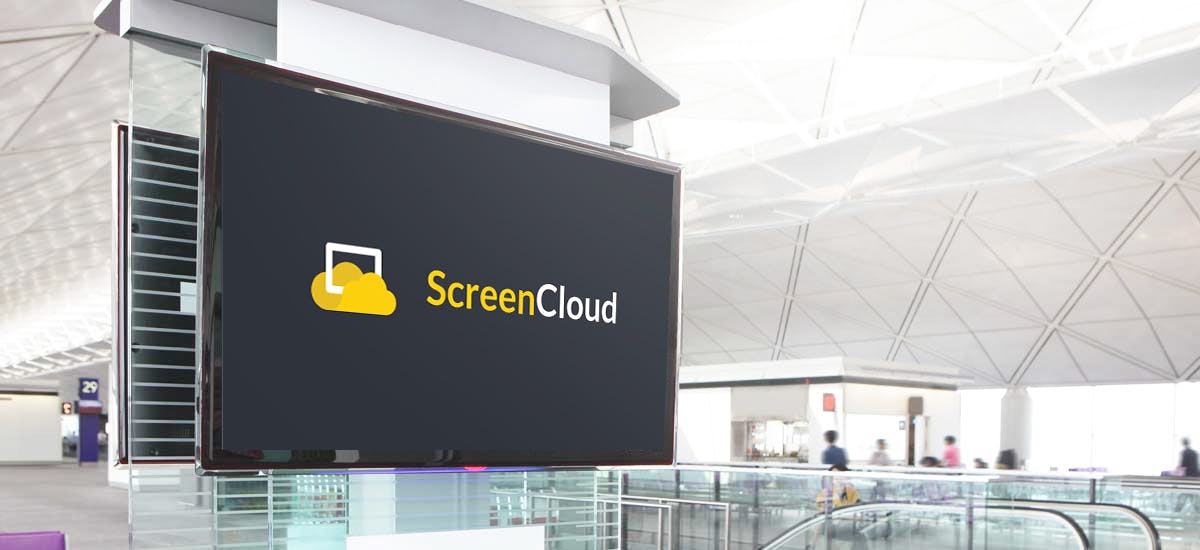 Why it's a top app: ScreenCloud allows you to create digital signage on any TV screen you already have. Pair that with our 25% discount for educational organizations and it's a pretty sweet way to have awesome digital signage display running in your school or classroom. Then there's the App Store, which produces content for you. Cue news feeds, social media displays and even the latest currency rates, without any design needed. There's also playlists and scheduling, which allow you to create different content for different departments, days of week and times of day.
Get it on: iOS, Android and a ton of other devices listed here.
7. Nearpod
Nearpod is the easiest app around to create lessons for your classes. With Nearpod you can import files or slides, add websites or videos and create lessons from scratch that can easily be shared with your class. It's like Powerpoint, but a million times better. The slide format makes it super easy to use and there's a ton of different add ins like text, video, questions and quizzes to make things fun.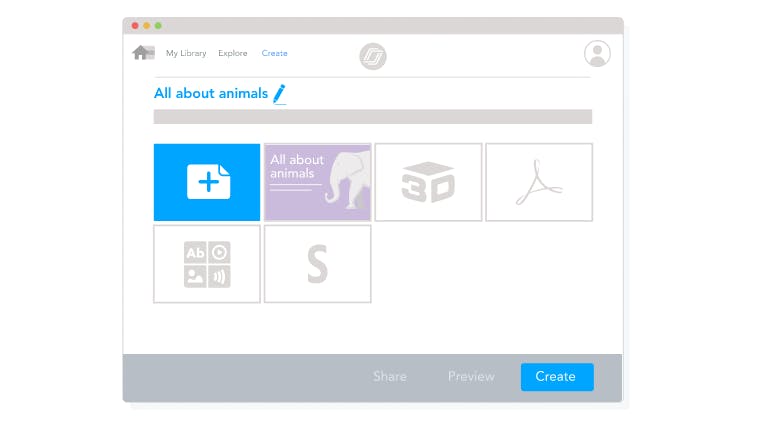 Why it's a top app: Nearpod is intuitive so adding new slides or making them look great is really easy. It also means you can easily dupe lessons to edit them slightly or prepare for a future class, saving you from doubling up on work. You can easily share the slides with students, parents or other teachers from the Nearpod app and get students to answer questions and give feedback which you can use to make your classes better.
What educational apps are you looking to employ in 2018? Let us know, we'd love to hear about any we've missed @screencloud.