When it comes to digital transformation, education has been lagging slightly behind their corporate counterparts. While this is largely in part due to funding issues, there is a relatively simple and affordable way for schools to enhance the student experience and digital transformation strategy on campus: digital signage. 
See how Merchant Taylors' Schools benefited from digital signage on campus.
Digital signage is not solely reserved for the likes of digital menu boards and data dashboards. With an effective strategy, college campuses and other educational institutions can use digital signage for a variety of purposes, from broadcasting sporting fixtures to wayfinding. Think of it like your new favorite member of staff. 
All you need is some consumer-grade hardware (like the affordable Amazon Fire TV Stick 4K), screens and a cloud-based digital signage software solution: ScreenCloud. For more on the technical setup of digital signage, check out our guide on digital signage for schools.
The Benefits Of A Digital Signage System For College Campuses
The future of the digital education space includes digital signage, and we already have case studies on how digital signage benefits schools. Put (incredibly) simply, digital signage replaces the need for things like physical noticeboards, and is able to automate numerous other manual and physical processes, such as putting up schedules or posters. 
Another benefit of digital signage is that you can show your content anywhere and you can update it from anywhere too. For example, you could be based in one building – or even at home – and make changes that would show instantly across your screens on campus. This is perfect since school administrators are able to save time compared to archaic systems that can only be changed from a centralized location.
10 Content Ideas For Digital Signage In College Campuses
Now that you understand why your college campus needs digital signage, time to think of what to broadcast to your campus.
Departmental social media feeds
Love it or loathe it, you can't escape social media. With app integrations like Walls.io or Taggbox, you can aggregate all of your social channels, including user-generated content (i.e. posts from students), and display this across your digital signage playlists. This content then updates itself in real-time, and you can schedule it to show at specific times. 
Consider using a school social media account to run student competitions, provide exciting updates on school events, or simply post faculty news. With moderation, you can choose to only show certain accounts, images or content featuring specific hashtags. You can also disallow content containing certain phrases or images from showing.

News
Digital signage can also help students stay engaged with the news and world events outside of the college 'bubble'. With ScreenCloud you can embed a news app or run a news ticker along the bottom of your screen while your other content is running. 
Some of the news and world event apps you could add to your digital signage screen using ScreenCloud include BBC News, ESPN, or Stocks.
Dashboards
Dashboards provided by business intelligence tools like Tableau or Grafana can bring an interesting analytical approach to things like game results or student engagement surveys. Tools like this take data from a variety of sources and visualizes it in an easy-to-understand format. Make sure to choose a digital signage solution that shares dashboards securely, like ScreenCloud.
Room bookings
Digital signage is brilliant for managing room bookings. Show meeting schedules in advance and manage timings from afar by either updating content in real-time, or scheduling content in advance. Have a countdown timer to the next meeting, or even broadcast the meeting live to other screens for those who cannot attend. Using digital signage, you can set up a display that shows the empty slots for rooms so it's easier to rent out the space.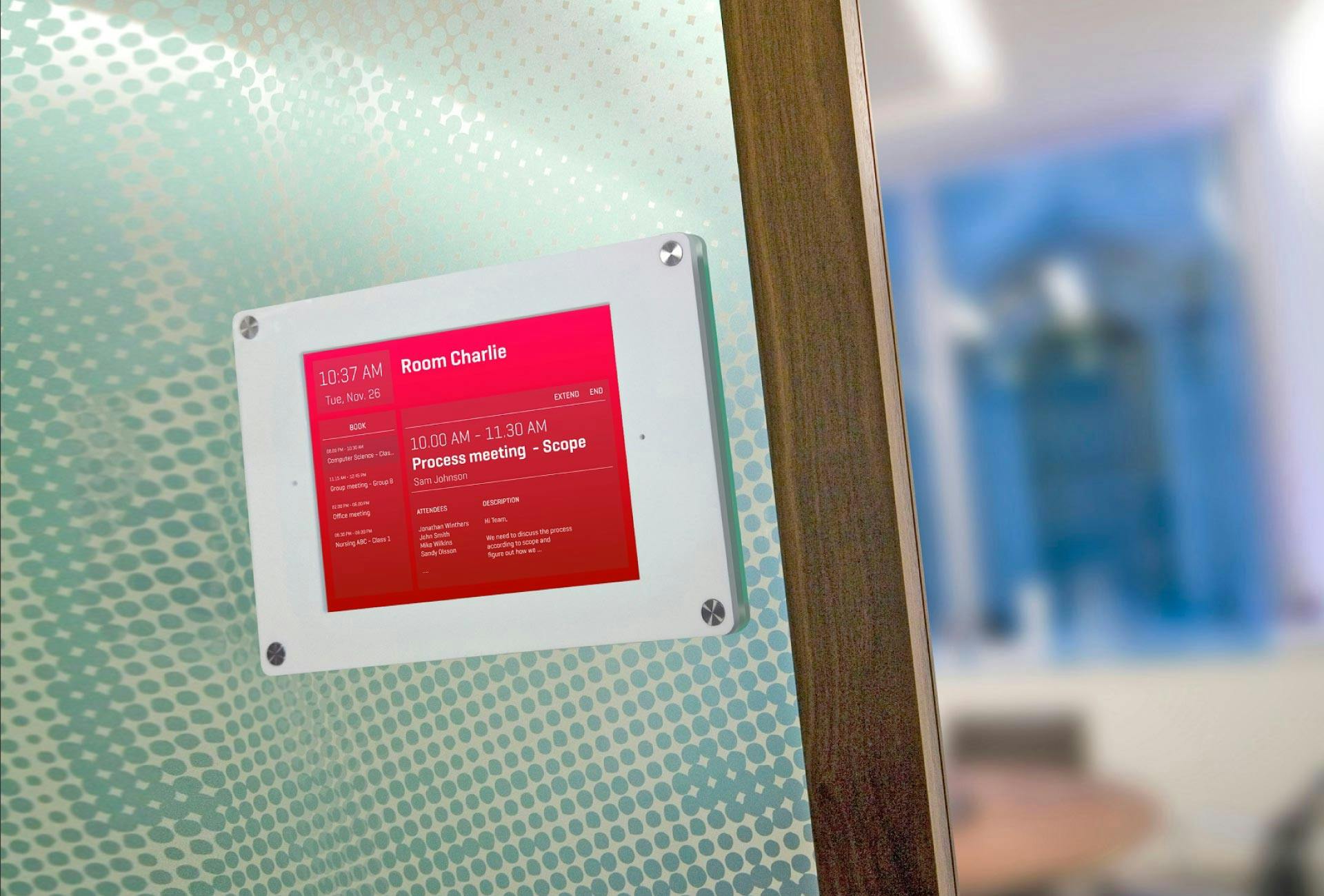 Digital menu boards
For the cafes on campus, a digital menu board could help you sell more products. Digital menu boards can be updated instantly to show specials, menu changes and even allergen information. You can schedule content to show breakfast, lunch and dinner menu, and even integrate a social media feed to see what your students are eating.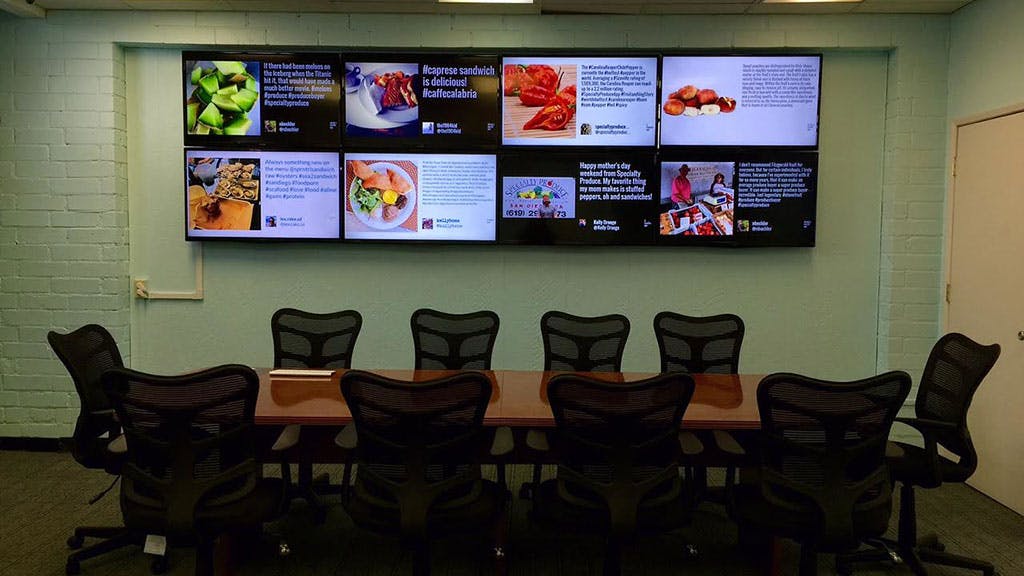 Your school website
Another great source of digital signage content is using your own website. Create a playlist of your webpages to highlight school events, news and general information.
Video and image galleries 
From sporting events to dances and community photos, image galleries are easy to add to your content repertoire and can be a great source of student morale. 
Upload images from any source and then use our content folder tool to organize content, playlists and scheduling to decide what plays when.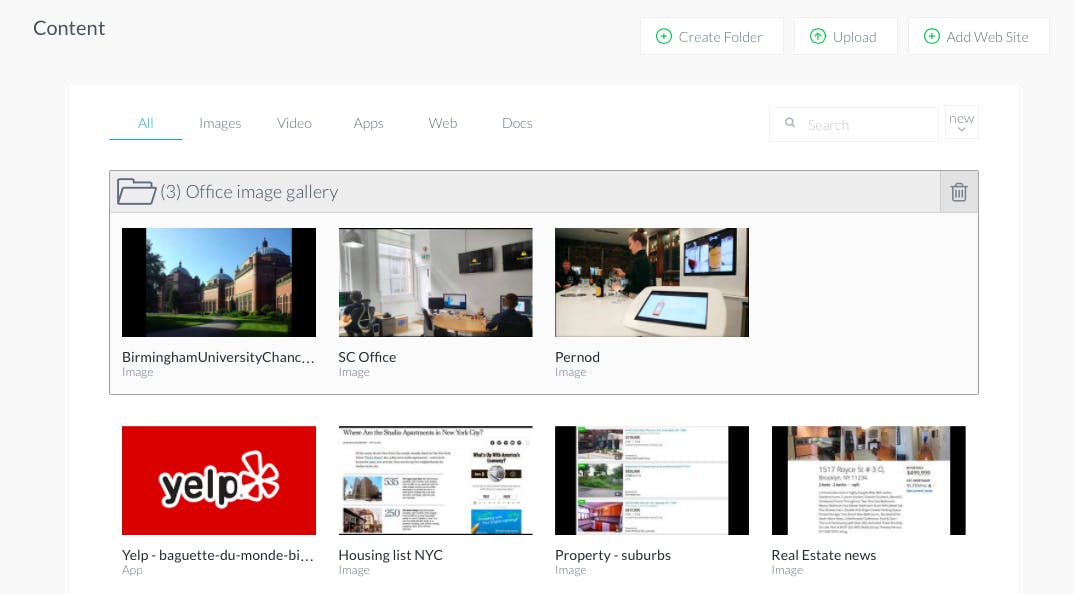 Digital noticeboards
With our Noticeboard app you can display all the content you would've put on a noticeboard directly on ScreenCloud-enabled screens. You'll have the ability to update and upload content in real-time, like posters made with apps like Canvas.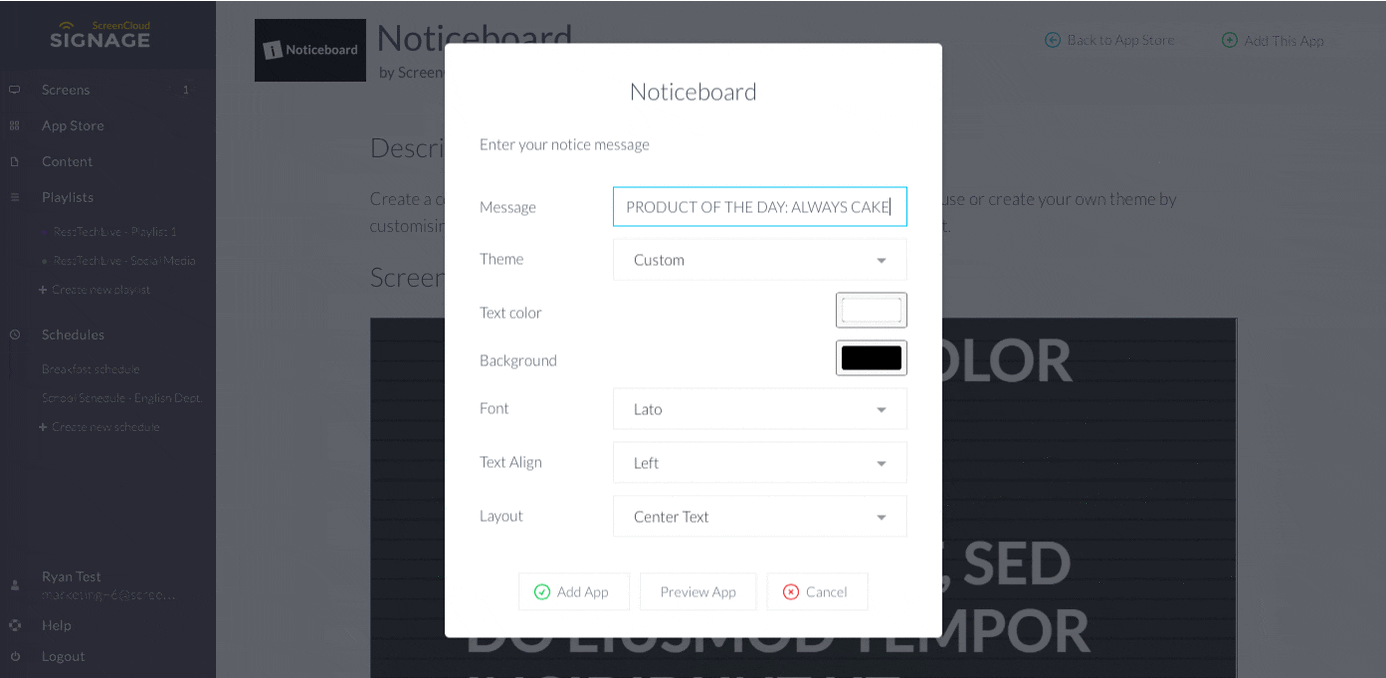 Presentations
With easy access to Google Slides you can create presentations online or upload ones you already have, ready to share on your digital screens. Alternatively, you can live-stream your presentation across your screens, desktop and on mobile using ScreenCloud Broadcast.
About ScreenCloud
ScreenCloud helps teams in 9,000+ organizations around the world communicate with those who matter most, using the screens on their walls and the content already in their systems. 
ScreenCloud's digital signage can inform students on campus by showcasing social media feeds, emergency alerts, and live broadcasts – or even simply the news or weather. ScreenCloud also offers a discount to customers in education.
Sign up for a free demo and see how digital signage can work for you today.