Publish content to your screens directly from Microsoft Teams
Learn More


The State of the Frontline Employee Experience in 2023
Delve into the state of frontline employee communication in 2023 and uncover strategies to meet their evolving needs – with insights derived from a ScreenCloud survey of hundreds of HR and business leaders across 11 industries. Learn more in our blog and white paper.
In 2023, the evolution of employee experience and internal communications on the frontline has become a pressing concern for businesses. With basic staff needs often left unmet and a growing disconnect between employers and frontline employees, organizations are faced with the challenge of reestablishing meaningful engagement and communication channels. This blog post explores the current state of frontline employee communication and offers insights on how businesses can address these issues to meet the fundamental needs of their workforce.
Want to know more about the frontline employee experience in 2023? Check out our white paper.
Challenges in Frontline Employee Communication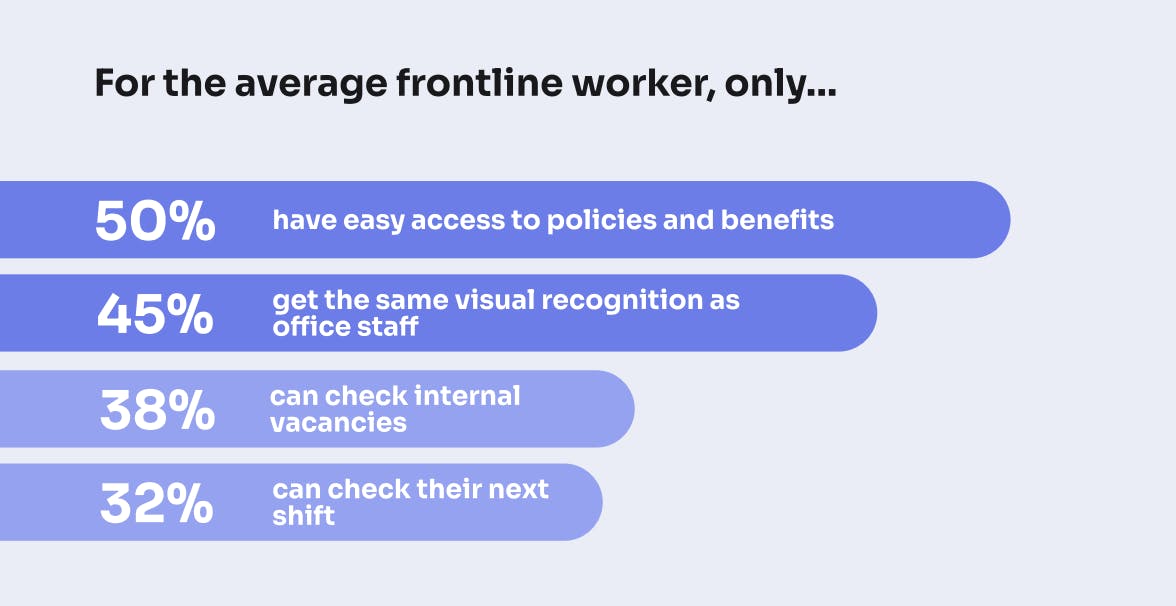 Many organizations struggle to effectively communicate with their frontline employees, with only 23% reporting that communications from head office reach their entire workforce. This imbalance often leaves frontline staff in the dark, leading to a lack of engagement and alignment. One major hurdle is the overreliance on email as the primary communication channel, despite many frontline workers lacking access to company email or digital devices. To ensure effective communication, messages need to be tailored to the target audience, and organizations must find ways to reach employees where they are.
The 'Omnichannel' Approach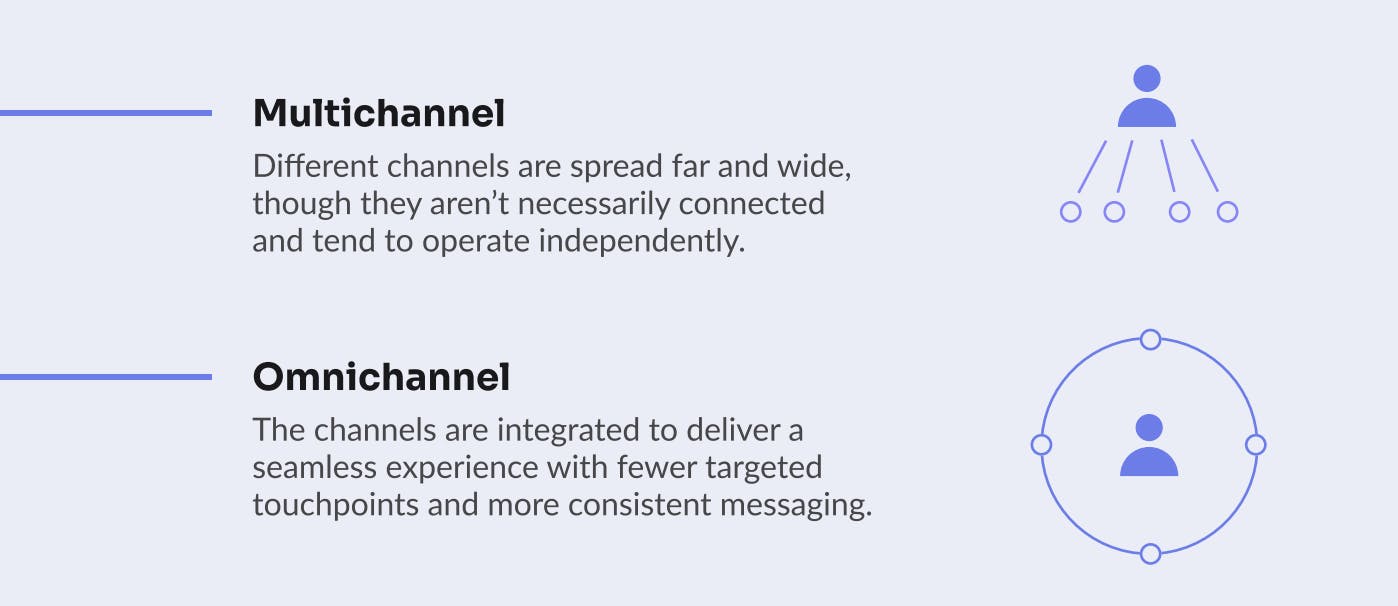 Forward-thinking organizations are adopting an 'omnichannel' approach to internal communications, integrating multiple channels to deliver a seamless and consistent experience. By prioritizing impactful channels like digital signage, businesses can effectively reach frontline employees and overcome the limitations of traditional methods. Digital signage allows tailored communications to be displayed throughout the workplace, capturing employees' attention and eliminating the need for them to access emails or intranets outside of work hours. This approach promotes engagement, information retention, and inclusivity across all levels of the organization.
Optimizing Frontline Workflows 
Many organizations face inefficiencies in their frontline workflows, impacting elements such as rostering, internal mobility, and employee reward and recognition. By optimizing these processes, businesses can enhance efficiency, reduce costs, and alleviate the burden on internal resources. However, organizations often overlook simple solutions, such as leveraging digital signage, which can effectively capture the attention of frontline workers and facilitate better communication. By identifying these quick wins and incorporating digital signage into their communication strategy, organizations can improve the frontline employee experience.
Enhancing Health and Safety Communication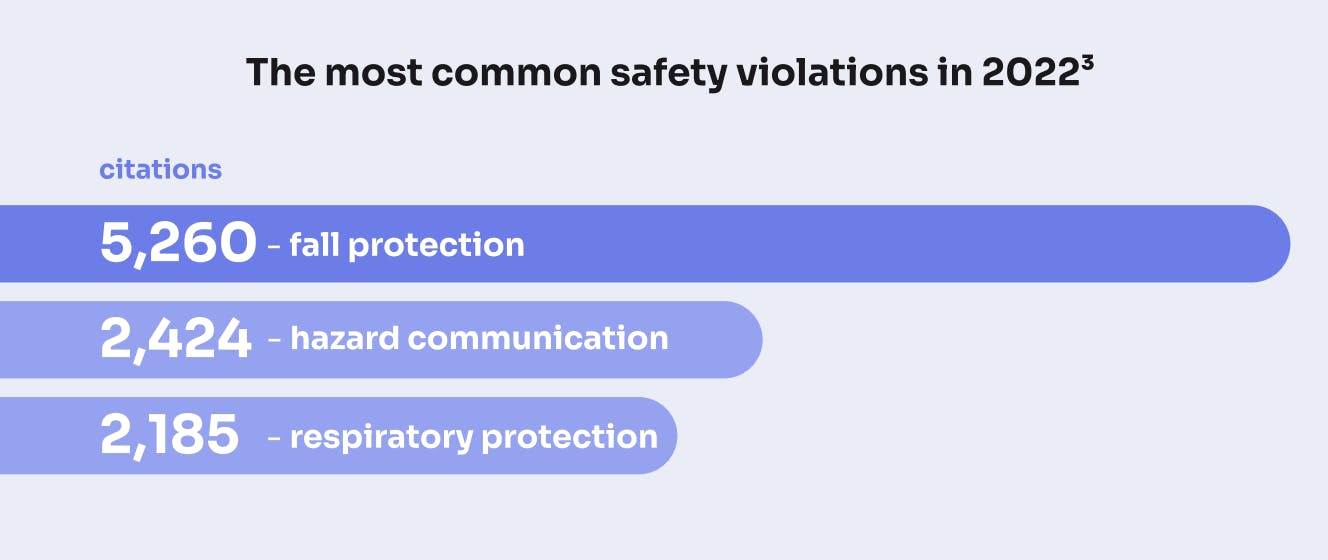 Effective health and safety communication is crucial, yet only 24% of businesses strongly agreed that their compliance communication in this area is straightforward to deliver. Insufficient communication in this regard can have severe consequences, including safety incidents and non-compliance that negatively impact both employees and the company's bottom line. To address this, businesses need to establish regular and engaging safety communication channels. Digital signage can play a vital role in displaying visual reminders and providing timely information that reinforces the importance of safety in the workplace.
Measuring the Success of Internal Communications
Despite the importance of measuring the success of internal communications, 83% of organizations lack an effective way to do so. To gain a stronger voice in the boardroom and validate long-term plans and investments, businesses need to define clear objectives and identify key metrics related to their people function. Employee surveys and data analysis can provide valuable insights into the impact of internal communications initiatives. Additionally, digital signage offers an engaging way to gather feedback and track employee sentiment, contributing to the overall measurement of internal communications' effectiveness.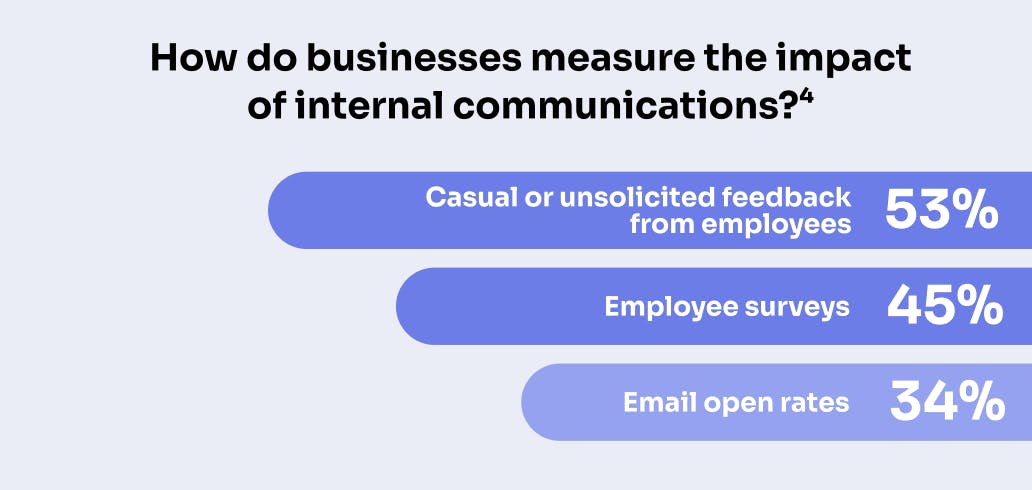 In the ever-evolving landscape of employee experience and internal communications, meeting the fundamental needs of frontline employees is crucial for businesses' success. By adopting an omnichannel approach, optimizing workflows, leveraging automation, enhancing health and safety communication, and measuring the impact of internal communications, organizations can create a more engaging and connected workplace for their frontline staff.
Interested in learning more about the frontline employee experience? Get our white paper here.
Ready to get your organization connected?
Connect your first screen today with our 14-day free trial
blog