Why use Playgrounds?
Quickly get Canva designs on screen with animations
Automatically updates when changes are applied in Canva; no need to return to your instance
Utilise our code editor to customise your on screen experience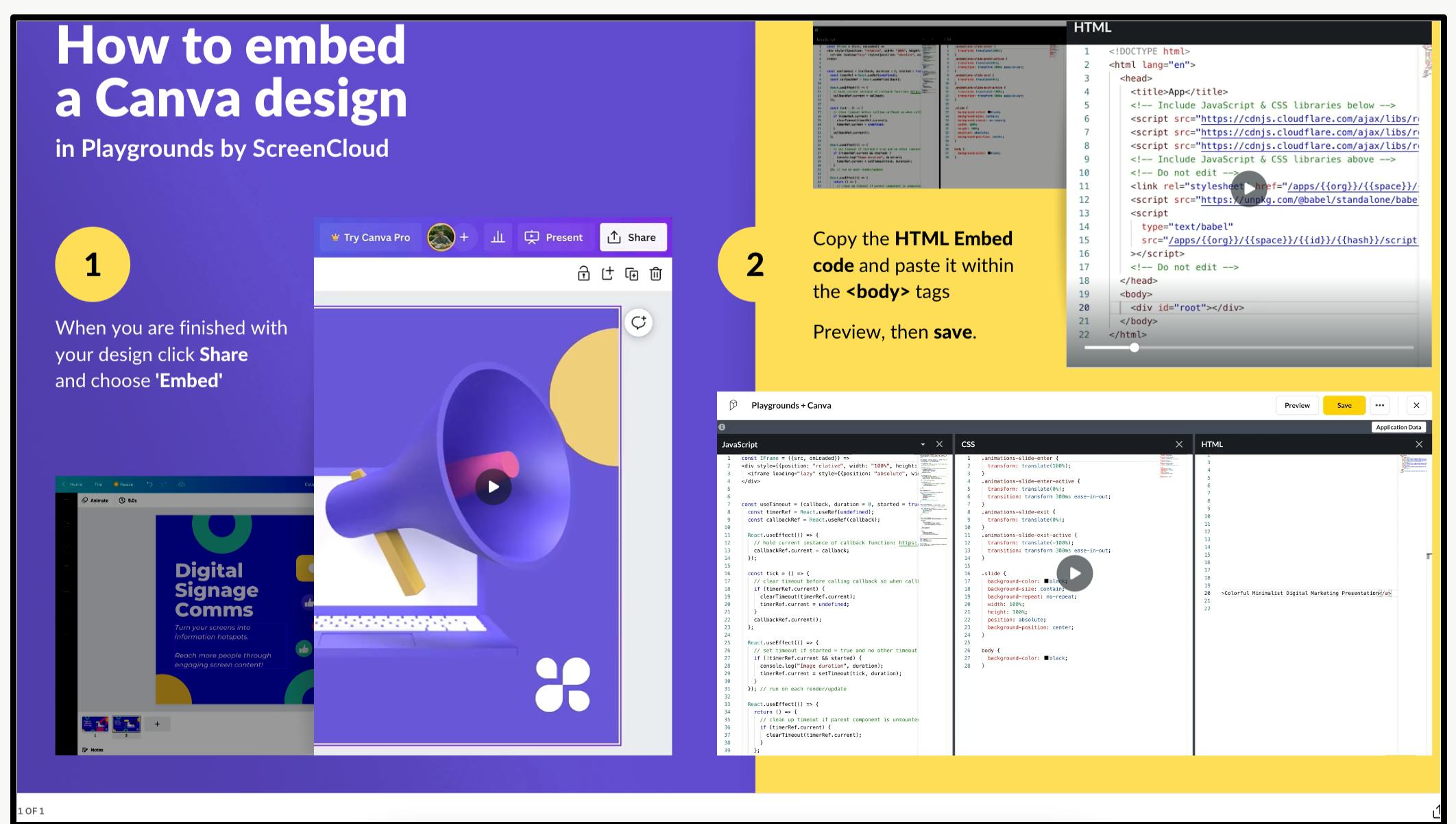 1. Create Design in Canva
Create your designs as normal within your Canva account. When you are finished with the design click 'Share'.
2. Copy HTML embed code
Click on the three dots in the top corner to expose your export options, then select Embed. Confirm you are happy to create an embed code, this will make the design available to anyone who has the link. From here copy the Embed.
3. Create new Playgrounds instance
Within Studio, navigate to Apps and search for the Playgrounds app. From here select New Instance and select Start with a blank template.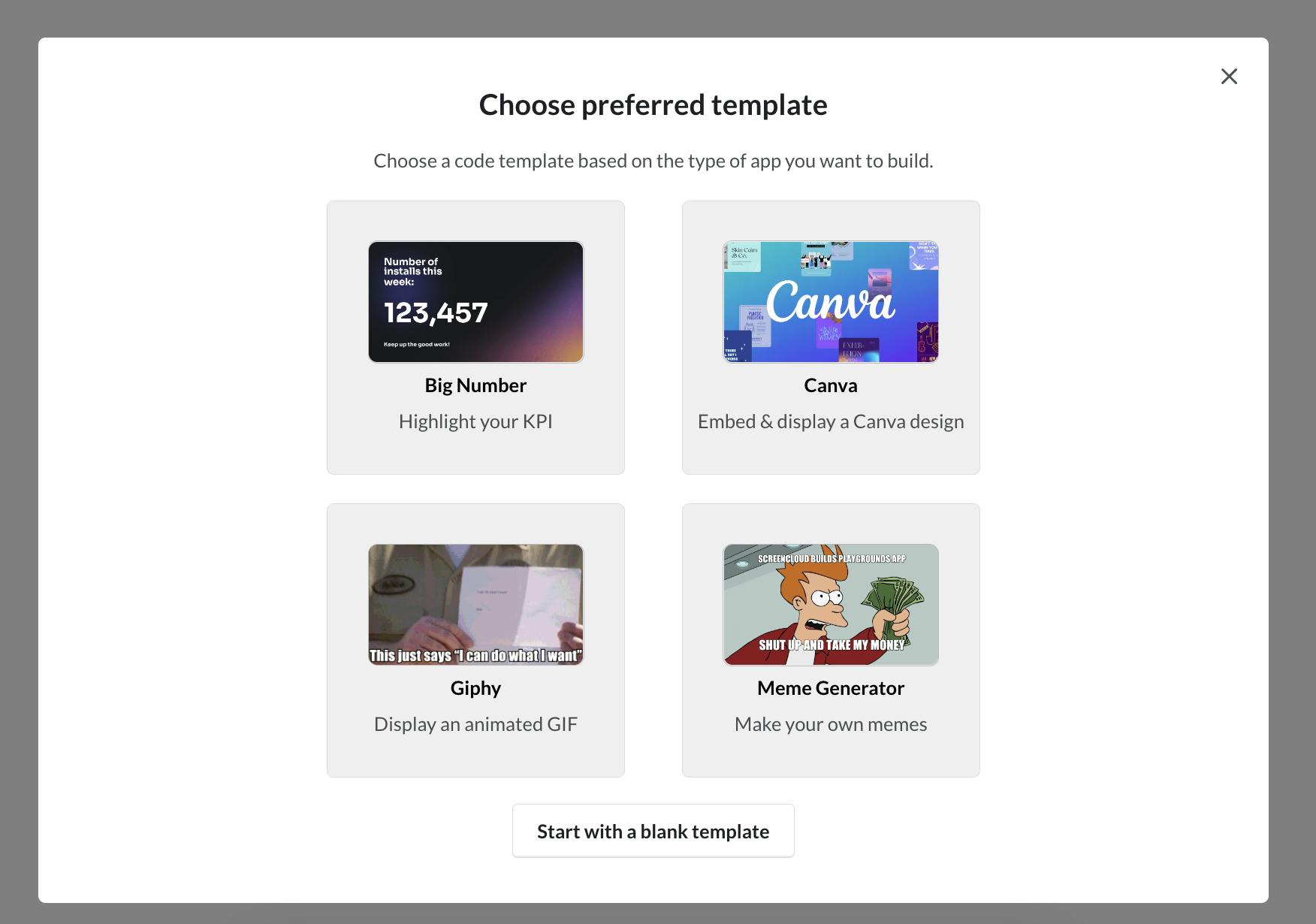 4. Paste Embed code
Ensure all the columns are empty, removing any code already within the editors. Next, paste your Embed code into the HTML column, between the <body> tags.
5. Preview your instance
To preview your instance, click the Preview button in the top right corner and ensure the Canva design has loaded correctly, then select Save.
6. Add Playground instance to Playlist or Channel
Finally, schedule your Playground instance amongst your content as normal to display on screen.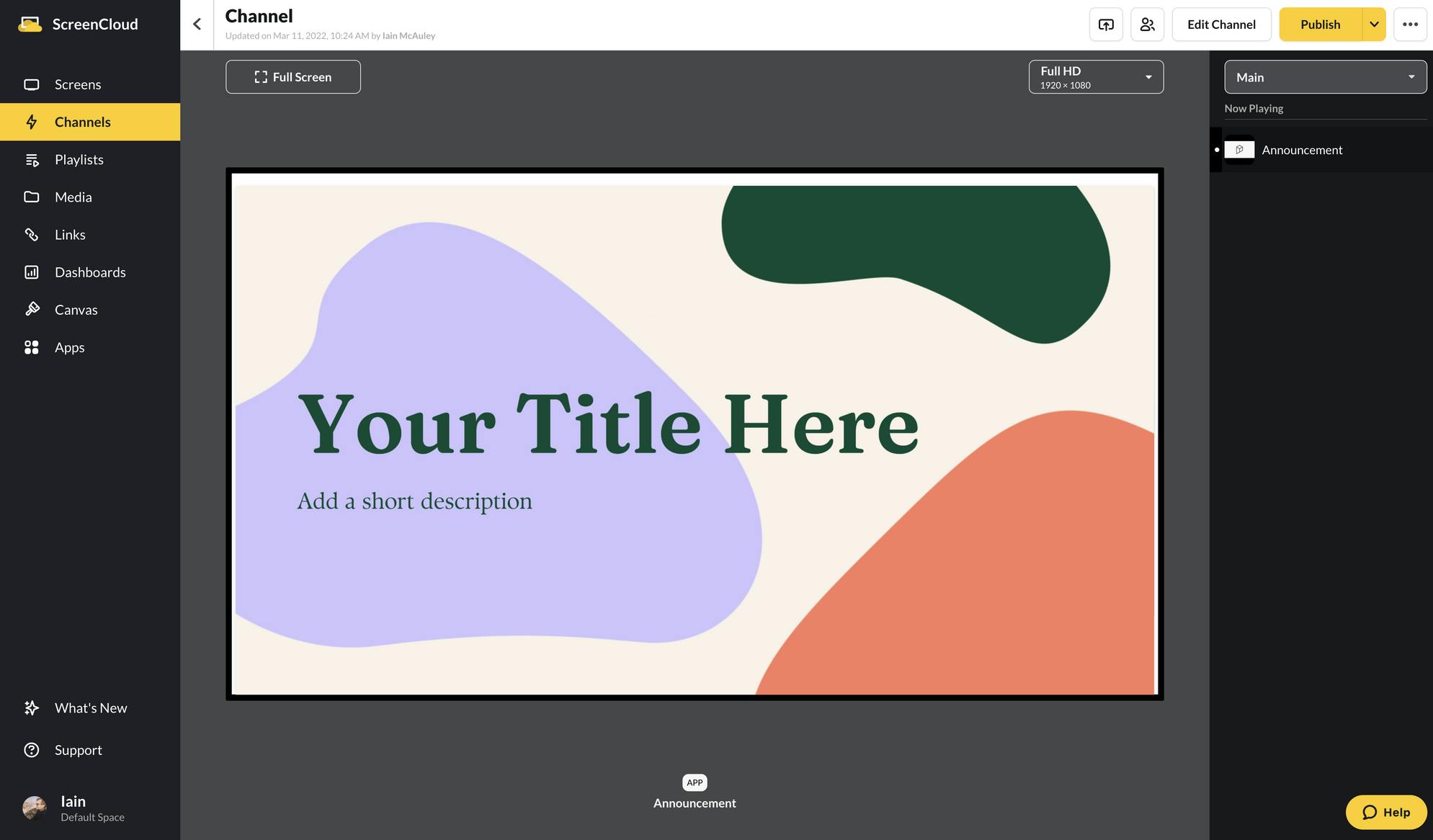 If you have any additional questions or feedback on using the ScreenCloud Team News app, please contact our support team at support@screencloud.com.