Social media is a little like your favorite bar on a Friday night when you were 21. A place where you lived many happy hours, met new friends, spent time with existing ones, showed off and made memories. Fun at the time, but somewhere you could tire of quickly from over-exposure.
Now, like that bar, it can feel unappealing, stale, noisy and not somewhere you want to hang out too often.
So how do we, as business owners, make social media relevant again? It all comes back to connection, making social media feel social and learning how to get attention for all of the right reasons.
For a medium that contains the world "social" often it can feel anything but. Applying social media to a new medium is a great way of making it relevant again. One which we've seen work time and time again is digital signage.
In digital signage, you select one or multiple social media feeds to send to a digital screen. This screen could be in an office, a bar, restaurant, store or anywhere else in view of your audience. The feeds you show could be from Twitter, Instagram, Vimeo, Facebook or lots of them at the same time. Social media dashboard apps like TINT and SocialWall Pro make it easier than ever to curate a feed of social content and send it up to your digital screens.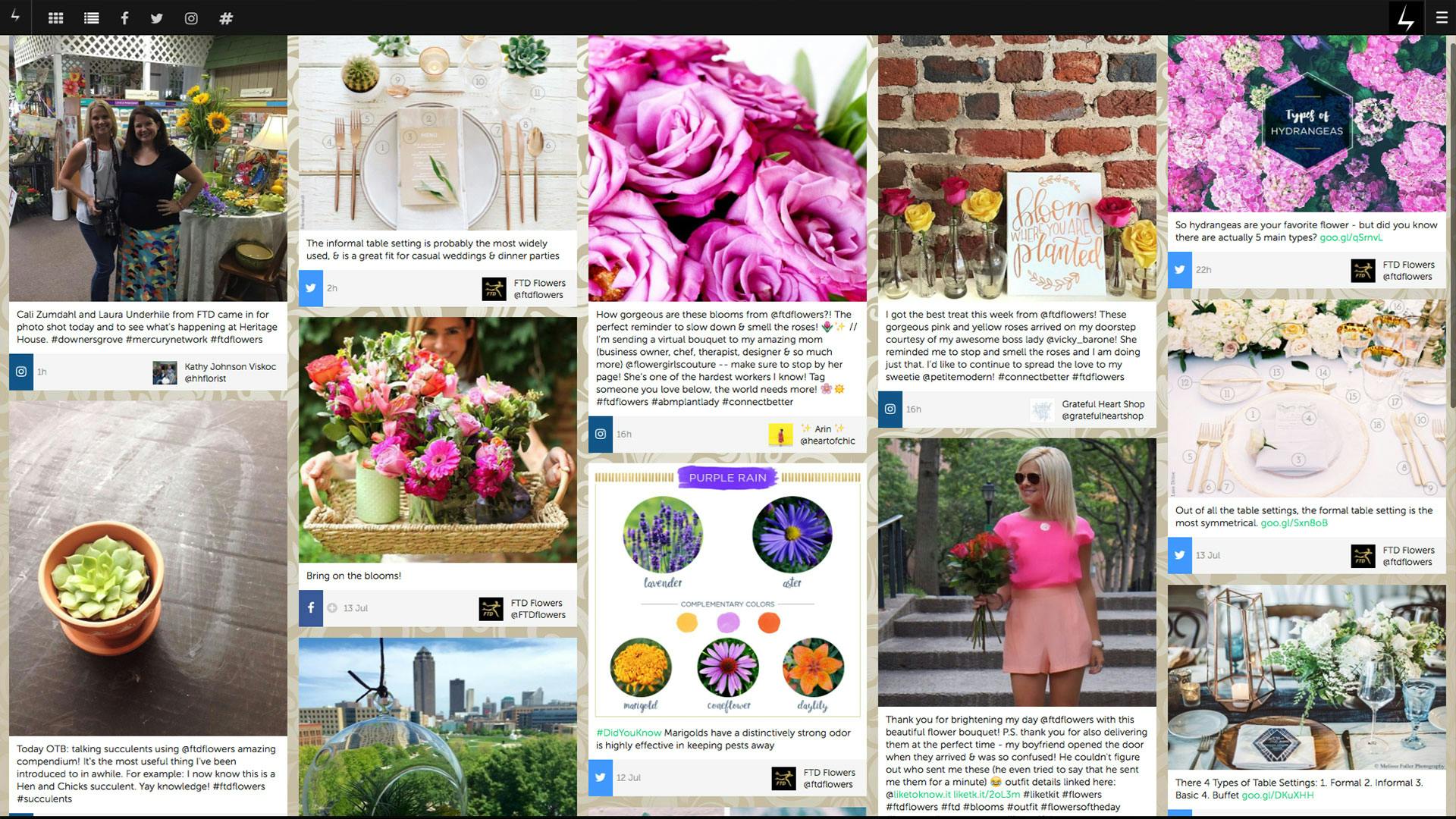 Setting social media up on digital signage makes it relevant for a few different reasons:
The power of the shared experience
Social media feeds on a big screen create a shared experience. Rather than everyone checking their personal social media feeds, heads down, on a personal device, everyone gets to look at the same feed.
A family can discuss which dessert to get, based on which images are showing on Instagram at the time. News headlines on Twitter can spark conversation over drinks. Even YouTube videos can build a shared feeling: whether that's relaxation, nostalgia or just a really good time.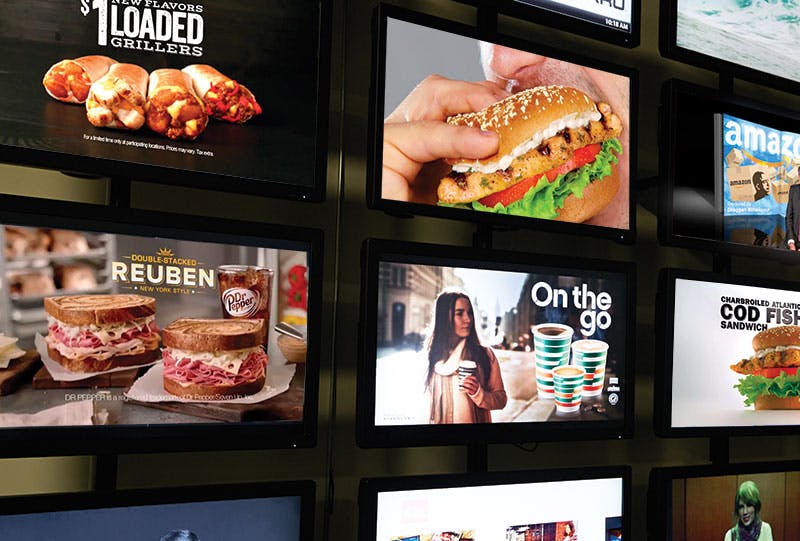 Ambient time and space
Digital signage is the perfect filler of time and space. In a restaurant, waiting room or even an office, checking Facebook on your phone is kind of frowned upon. When you look up to glance at a screen on the wall, you still get to check a feed but it's a bit more of a social action.
If you can't have your phone on, digital signage plugs the gap between you and a blank wall to stare at. It stops us getting bored and gives in to that need to always be "online" regardless of the space or company we're currently in.
Recognition
Social media channels are designed like slot machines, they set off a hit of Dopamine (the "reward" chemical) in your brain each time you get a like, comment or share. You know what feels like an even bigger reward? Seeing your posts up on the large screen for everyone to enjoy.
By adding social media feeds to the big screen, you're creating recognition for those who share. An app like Follow us helps customers, employees or visitors to find your feeds and follow more easily.
When it's easier to find a company online, the person is much more likely to tweet or Instagram them in the moment.
Social proof
We rely on the opinions and recommendations of others to help us find the best service, product or restaurant. A ton of people share their reviews on social media sites such as Twitter, Facebook and Instagram. This could be a simple "I love this bar, check it out", through to a private message, a beautiful image or a direct recommendation to a friend.
When you have positive, peer-led content available you should use it.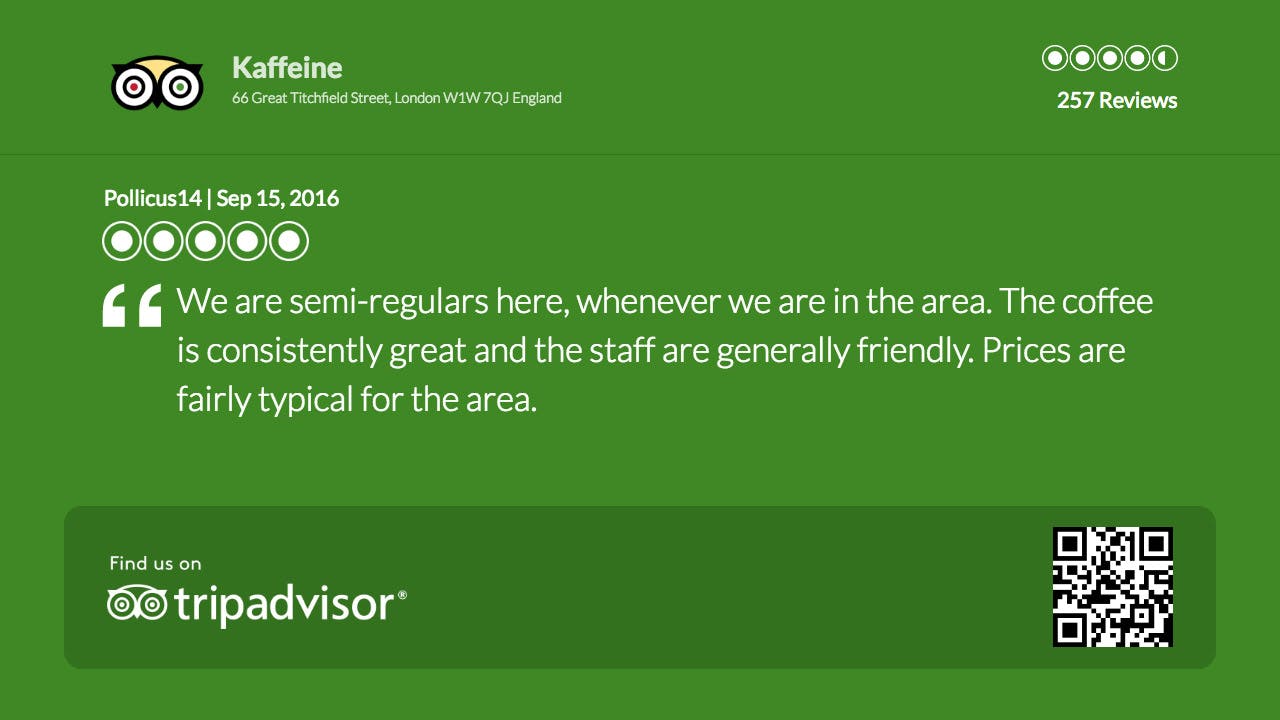 Sending social media posts and reviews up to your digital signage screens makes them relevant. First, your customers are in the room, so their great decision to eat there, or visit your store, is being reinforced.
Secondly, they want to see this content. You're not pushing them a sales pitch or advertisement, you're giving them useful, relevant information. What flavor milkshake is best, what item someone got on sale or how an items looks and feels.
When you turn your social media activity into social proof, it makes the experience a lot more relevant at that crucial point of sale.
Real time information
One of the biggest past problems of digital signage is that the content wasn't relevant. You had out of date videos, images for summer shown in the winter and news feeds stuck on loop. Digital signage today, should be up-to-the-moment relevant if it's to meet customer expectations.
With social media, that's never a problem. Add a Twitter feed to your digital signage playlist or pop in Facebook posts and it's always relevant. The apps in ScreenCloud look for new content within your parameters and push it to your digital screens. This means that once things are set up, you can sit back and let the digital signage do the hard work. No more fiddling with screens, trying to find new content or unplugging USBs.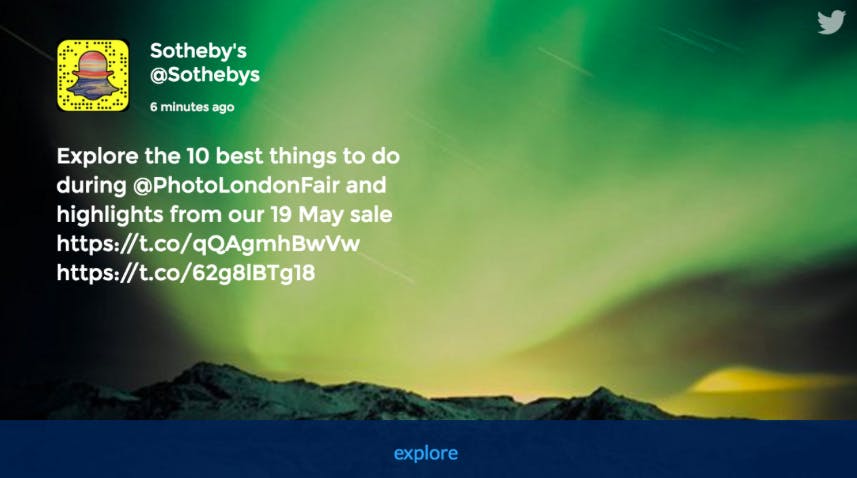 If you're updating your social media feeds anyway, why not use them to keep your screens full of relevant, real time information?
If you're ready to make social media relevant again, check out our free trial of ScreenCloud. With more than 10 free social media apps to choose from, you're in good hands.