To head to the Reboot web page to discover more, click here.
Customers, partners, friends, and strangers who have just landed on this page, brace yourself! We're over the moon to announce the very first online event hosted by ScreenCloud: Reboot. It's a (free!) one-week exploration, taking place from Oct 26 to Oct 30, 2020.  
Yes, Reboot is going to be virtual because that's how sensible people do things these days, and besides, who travels for events in 2020?! But life exists beyond the four walls of a conference room, and as creative and adaptable creatures, we'll find ways to have an engaging and stimulating experience together. 
Before you roll your eyes and say the F word (as in Zoom Fatigue, of course), give us a few precious minutes of your time to explain why Reboot is worth attending.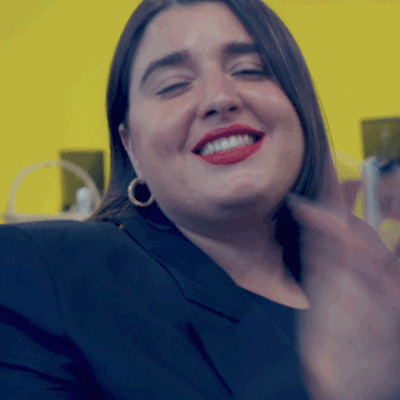 A modern quest for a more meaningful and extraordinary work-life
We cannot live only for ourselves. A thousand fibers connect us with our fellow men; and among those fibers, as sympathetic threads, our actions run as causes, and they come back to us as effects.
— Henry Melvill (not the famous Moby-Dick author Herman Melville, as many sources have stated)
Social connections are as important as food and water. Without the ability to interact with other people and build genuine bonds, we feel incomplete.
As we enter the modern workplace, another form of connection takes place: the need to feel engaged with our work, stay motivated, take on challenges that propel us forward, and achieve career milestones that will make us proud.
Reboot will explore aspects of connections critical to the success of companies in this new era: how to create and nurture authentic connections with the people we work with, the mission we're on, and the work itself.
ScreenCloud's core mission is to help companies communicate better. With our digital signage product, we've empowered over 9,000 customers to ensure that the right information gets in front of the right people at the right time, instead of being buried down under layers of emails or Slack pings. 
In short, we're fanatics about transforming internal communications and company culture. Reboot is born from our desire to help people excel in the modern working environment.
Along with Reboot, we'll also be launching the Reboot for Connection podcast, which will continue after the event ends. It aims to amplify the conversation about connection in the workplace, challenge conventional thinking, and seek new ways to grow and foster a professional environment that fulfills our innate needs as humans.
At a glance
Reboot will cover three core pillars: Leadership, Internal Communications, and Data Narratives. Don't worry, you won't need to take an entire week off from work, pin yourself to your computer screen, and listen to people talk nonstop for hours. The setup is flexible enough that you can consume the information on demand, at your own pace and pleasure.
We'll present speakers and leaders in each category mentioned earlier in one of the following formats:
Live talks
Pre-recorded sessions
Podcast episodes
Q&As
You'll also get access to a hackathon as well as yoga/wellness sessions to break the monotony, boost your mood, and get your energy going in the right direction.
Join the expedition
Are you a leader who wants to promote a more engaging and collaborative company culture? 
Do you aspire to make internal communications meaningful and effective? 
Do you believe in the power of data in enabling people to make well-informed decisions?
Do you want to create professional relationships that last?
Do you seek new ways of working that enhance your life instead of complicating it?
Do you enjoy learning, meeting curious, inspiring people, and picking their brains (even if virtually)? 
If you say yes to any of the questions above, grab your ticket and get ready for Reboot!
Behind the scenes
It's not a lie when we say it takes blood, sweat, and tears to deliver this virtual experience to your screens (true story: two of our team members, Markella and Tony, had their wisdom teeth removed during the planning of Reboot). It was challenging, but we've also learned so much from this journey, and being able to bring to you this immersive event has been one of our biggest goals. 
If you want some light entertainment and are curious to know what it takes to bring an online event to life with a shoestring budget and skeleton staff, check out The Event series. In the meantime, here's a sneak peek.
What's next
Stay tuned for future updates on Reboot. For now, pencil in the dates, register for the event, and share it with people who might be interested! 
As always, if you have any questions or feedback, please feel free to contact us at hello@screencloud.com. We can't wait to hear from you, and we look forward to having you at Reboot!