Please note: From Corporate is now The Connected Company. If you're interested in receiving insightful stories and articles on the future of work every month, sign up here.
For a few startups in the press recently, leadership has been shown as something that can go horribly wrong. From how you communicate with your employees to the motivation you use to drive them, whistleblowing has led to companies, and their leadership styles, coming under fire.
With great leadership comes not only great responsibility but also great successes, if done well.
Which is why this week's articles have a focus on some of the factors that could help move organizations across the gulf towards great leadership. Like knowing how to hire a multigenerational workforce, choosing to mentor new members of staff, and cutting out the tool that distracts, rather than enhance, a workplace. As well as companies, like PepsiCo, who are choosing to hire automation over employees.
Stay ethical people. Here are this week's top stories.
The myth of the millennial workforce
Everywhere you seem to look, the millennial workforce is in high demand. What isn't being said, is that the magic spot is often between the millennial worker, and their much older, or younger, counterpart. Research has shown that multigenerational workforces are more productive, have lower turnover, and can improve overall company performance.
An automated employee
PepsiCo has started a round of layoffs, beginning a four-year plan which is expected to cost hundreds of millions of dollars in severance pay, as employees whose roles can be automated are replaced. There are many articles dedicated to how "robots will replace human jobs" but this is one of the first examples of a public restructuring that gives meaning to the headlines.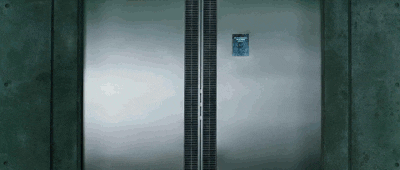 Newbie manager 101
"Part of the problem was that I didn't know what I didn't know". If you can remember your first first days of leadership, perhaps this advice from freelance writer Lauren Sieben resonates with you. Becoming a manager rarely comes with a handbook but luckily for us, Anna Goldfarb has curated 10 pieces of advice that well-seasoned managers wish they'd known when they started leading.
How top companies onboard their employees
Employee branding is big business and what better way to start than with a great first few days? According to this onboarding roundup from Hubstaff, better onboarding begins before an employee's first day, involves the soft pressure of hitting their first few milestones on deadline and takes an entire team to make it a success.
The internal toolbox
When was the last time you audited the tools your organization uses for corporate communication? With so many options, we get how mammoth a task this may be. Which is why we created a free guide to all corporate communication avenues, like HR tools, employee engagement tools, information tools, and why you may (or indeed may not) need all of them.
Crazy good questions
How well do you really know the people you give Trello tasks to? Leadership expert Esther Choy suggests that 20 minutes and a series of "crazy good questions" are all you really need to build a foundation of trust with colleagues and how showing your true character, helps to form people's opinions of you much more than an interview or job title.
Bad bosses
According to this Know Your Team article, the boss most influential on our leadership style is the boss we don't wish to become. According to their theory, this type of boss is far more likely to shape our future values and behavior than any positive role model.
Don't get a mentor, be one
We all know that having a mentor is a great way to get ahead, learn, and become better at your job. What we might not know, is the positive benefits that mentoring may have on the mentor themselves. According to a study conducted on a formal mentoring police program, mentoring reduces stress, increases job meaning, and helps mentors to place their feelings amongst the masses, thereby reducing anxiety.
If you liked these stories and would like to be the first to see them, sign up for our monthly newsletter.