Please note: From Corporate is now The Connected Company. If you're interested in receiving insightful stories and articles on the future of work every month, sign up here.
Remember when web development wasn't cool? If you're a millennial reading this you may not know that was a thing but yup, there was once a time when people felt embarrassed to say they programmed computers for a living. Well, guess what? The same reputation change is about to take place in human resources.
First up, HR teams are cloaking traditional responsibilities in new titles like "Head of People" and "Employee Experience Manager". You name it, they've got the cool new title. At the same time, culture roots are being planted much deeper than just writing values on the wall or in an employee rulebook. With companies like Netflix and Slack (below) coming out to say that who they hire is just as important as what they build, marketing is turning inwards.
If you're as pumped as us about the changes, you'll certainly enjoy this week's top stories where we're delving into communication surrounding the people, and the people's leaders.  
Netflix and… HR?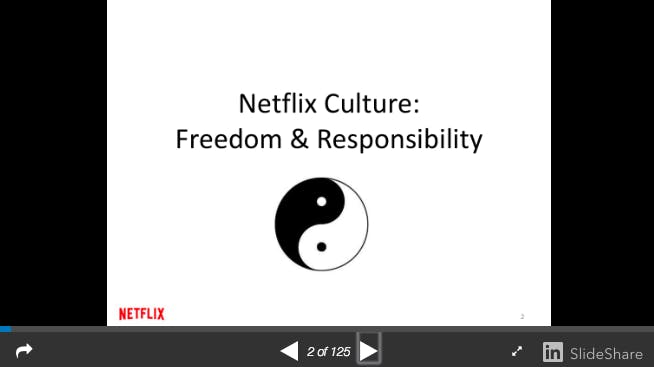 This HR manifesto from Netflix is company culture folklore within startups. When written back in 2009, aspects like an unlimited holiday policy and employee-approved company expenses were far from the norm. Yet if you take a look at the Netflix Culture manifesto today, they're still pushing against the grain of tradition. Case in point with this example of why Netflix offers generous severance packages to "adequate" employees: "We model ourselves on being a team, not a family. A family is about unconditional love, despite your siblings' unusual behavior. A dream team is about pushing yourself to be the best teammate you can be, caring intensely about your teammates, and knowing that you may not be on the team forever." Intense and inspirational stuff.
Meet Charlie
You know when you get lost down the rabbit hole of a really, really great blog? That happened to us this week with The Workspace by tech tool Charlie HR. To get meta, these guys are an HR company living out the HR challenges that many of us are facing. From fixing the problem with unlimited holiday to what constitutes a "nice leader" we're eagerly awaiting the next update.
Let's get creative
Communicating with employees has historically been limited to arduous emails or verbose employee handbooks. Which is why we've spent some time reviewing the most creative ways the modern company can communicate to employees. Coming up with seven new ideas for employee communication, from using digital screens (Hi ScreenCloud!) to bookend meetings which help train focus Monday to Friday. We'd love to hear if you've used any of them.
Social networks grew up
In this interesting look at the power of Employee Social Networks (ESNs), Jostle found a series of observations that may come as a surprise. In speaking to many different companies, all at different stages, the opinion on whether ESNs work, and whether they help or indeed hinder, employee progress is still varied. Here are some of the insights we found most interesting:
Many had seen ESNs create silos between teams, rather than remove it
Despite this, most companies found at least some value in having employees check the company ESN for at least a few minutes per day.
Surprisingly, no one had a horror story about an employee misusing an ESN
Have you tried one?
The culture feature
Ever thought about your company culture as a product? According to Asana, culture is something that needs to be tested, shaped, reiterated, and reviewed, just like your tech product. This is mimicked by other startups like Buffer and Slack, who suggest that startups need to develop two areas: placing both product and culture on an even keel.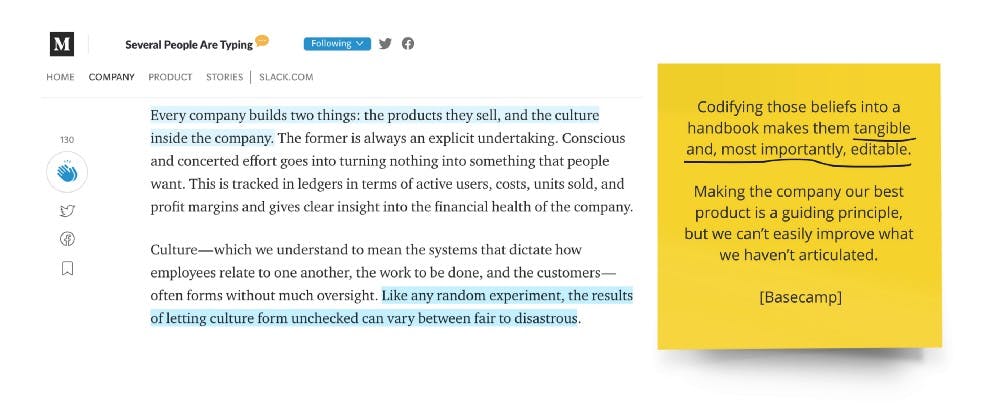 Where we found these examples? In this awesome article from Anya Dvornikova at RealtimeBoard - and there are over 50 more examples where that came from too.
The new Manager's handbook
We can't decide what we like more about this guide from Office Vibe: that the page in itself is so engaging, that we now know the meaning of the word "Manager" a mashup of the Latin words manus (hand) and agere (to act), or that it has everything a new manager needs to get into a manager mindset. Check it out, you won't be disappointed.
Employee experience is a job now
According to this Staffbase insight, the number of "employee experience" jobs has grown by 173% over the past 18 months. A dive into some of the jobs that have both "employee" and "engagement" in their title, showed that many responsibilities that would traditionally fall under the "HR" title are being reworked with a person-first approach. This is to combat high turnover and treat the people working in a company as more important than the process.
So, one question: are you feeling the HR love? Let us know @ScreenCloud. If you liked these stories and would like to see more of them, sign up for our monthly newsletter.