Please note: From Corporate is now The Connected Company. If you're interested in receiving insightful stories and articles on the future of work every month, sign up here.
"Internal communication" is such a static term for describing something which is at the foundation of everything we do, and more importantly, everything we achieve as a company. So this week we wanted to get out of the little box of jargon and explore what it really means to communicate well, or badly as the case may be, for real people in real workplaces. We hope you enjoy.
Communication failure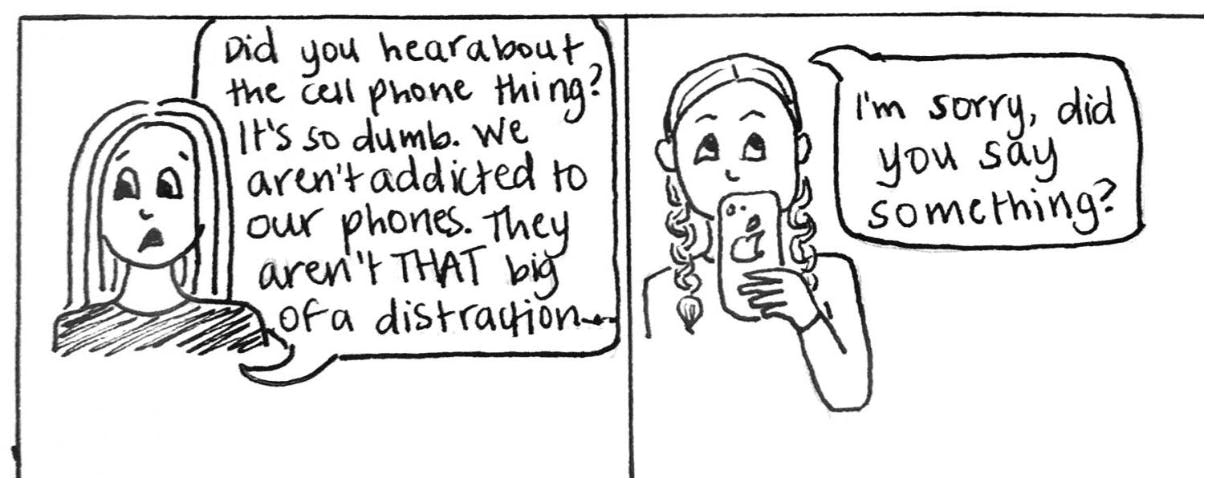 We've all been the victim of communication-gone-wrong, but did you know there are actually 14+ different types of communication failures that occur in the workplace? No us neither. In this badly designed, but albeit very interesting, article we learned the difference between "Abilene Paradox" (how groups are able to make bad decisions that none of the individual members agree with), to "Kettle logic" where you make various contradictory statements which all still support a single point of reason. Go take a look (and then make sure you don't do any of them in your internal comms).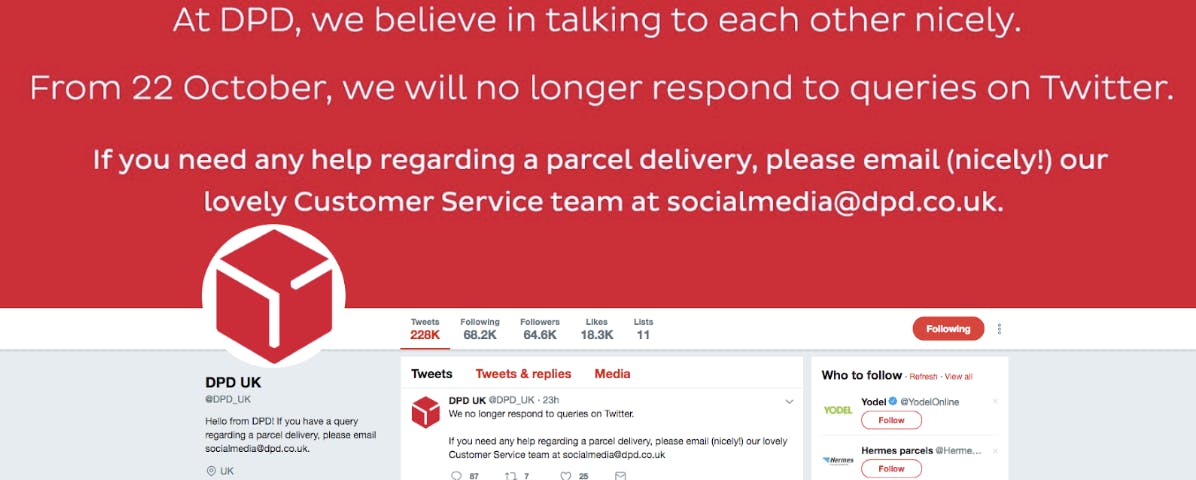 By means of a Twitter cover photo, delivery service DPD this week told its 64,000 strong following that "We no longer respond to queries on Twitter. If you need any help regarding a parcel delivery, please email (nicely!)". The implication being, that poor DPD had received some not-so-nice tweets from customers with errant parcels. Which brings in the question; can you mold where and how your customers communicate with you? The answer is probably no; just because DPD is no longer responding to tweets doesn't mean the community won't still tweet, and be seen tweeting, about them. But it does pose an interesting question on whether or not brands can choose to "opt out" of social media communications.
The future of work is remote work
So read this tweet from Reddit Co-Founder Alexis Ohanian Sr. to a round of Twitter applause, with many agreeing that remote work, which often allows you to set up the best/most productive work schedule for you, is to become a force for good. We definitely agree, given that a lot of ScreenCloud's workforce is remote, but also think there's a lot that goes into creating a company culture that supports remote working truly, and not just on the tin lid or in your job description. Here are a few articles we think might help if you're a company looking to build a successful remote culture:
Company culture myth-busting
Let us give you a quick quiz. Which of the following best sums up "company culture"?
A - All playing foosball together on a Friday afternoon.
B - Free fruit and donuts.
C - The reason your company exists + the way you do things at that company.
Yes both A and B are nice to have, but as this article explains so deftly, company culture is more than just the nice-to-haves that permeate the office. It's the value of why the company exists and as a result of that value, why you do things the way you do things. Food for thought right?
Internal marketing - a trend for 2018?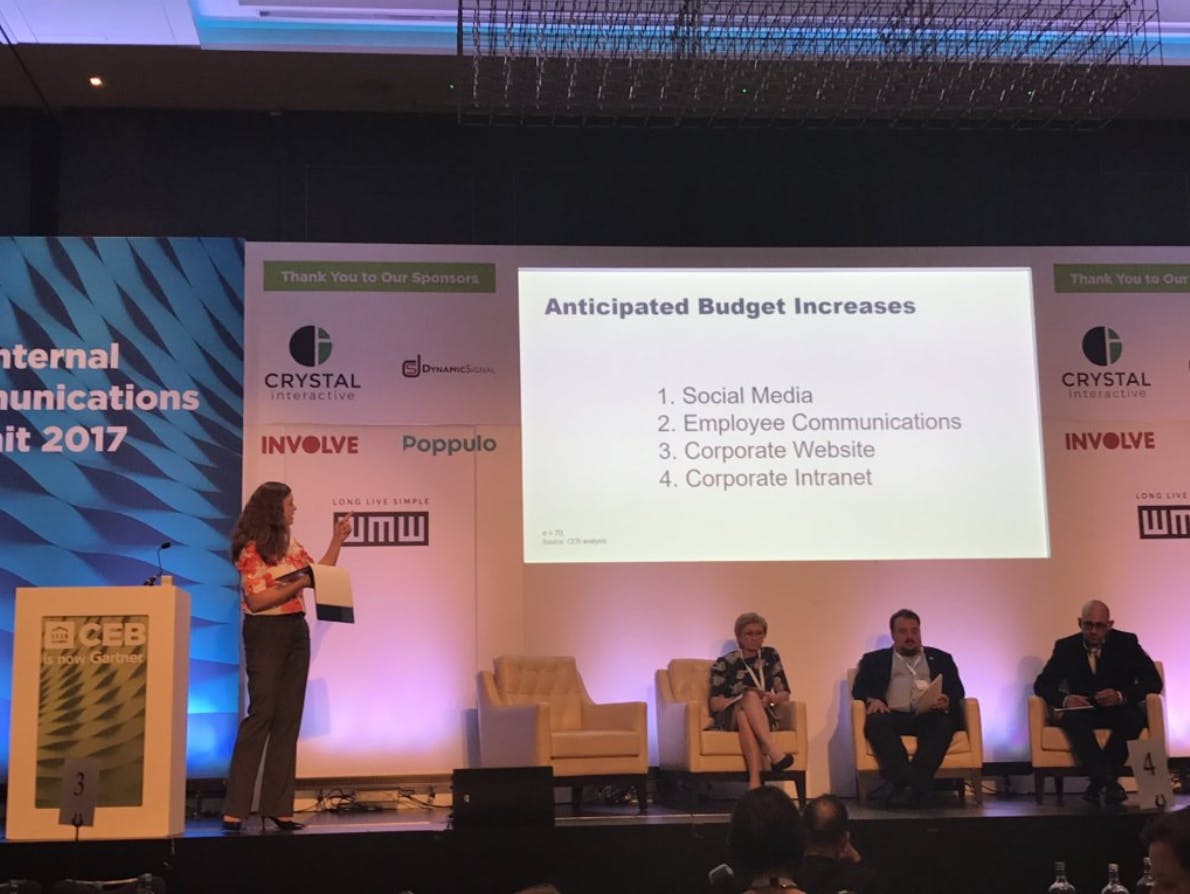 Our buddies at Beekeeper were kind enough to not only attend Gartner's 2018 Internal Communications Summit in London but to also share their findings with us. One of the big highlights was the changing attitude towards internal communication. Namely, that it matters. For a long time companies have focused all of their efforts on pushing outwards, trying to attract more customers, investors, and business partners. Little effort has been made into engaging employees and making the company as wholesome on the inside as it appears from the outside. Two of the big trends Gartner predicts for 2018/19 is the rise of the corporate intranet (which we're hoping will get a better name some time soon) and employee communications as an important consideration for companies of all shapes and sizes. We're very much here for it.
This piece published in the New Yorker is a LOL a line about the joys of the social media landscape and what is really grabbing attention when it comes to Instagram, Twitter, Facebook, Snapchat, and even Venmo.
Flexible workspaces 75% cheaper than traditional fixed offices
Some interesting stats in this study on flexible working and how it's expected to contribute £148 billion to the UK economy over the next 12 years. At first, this can seem counterintuitive. If a remote company is hiring people outside of the UK, how does that contribute to the economy? However, while remote working may see lower office costs, this means that there's more revenue left in the company and increased productivity, leading to higher success earlier on. A few big ticks for the remote economy.
When training became cool again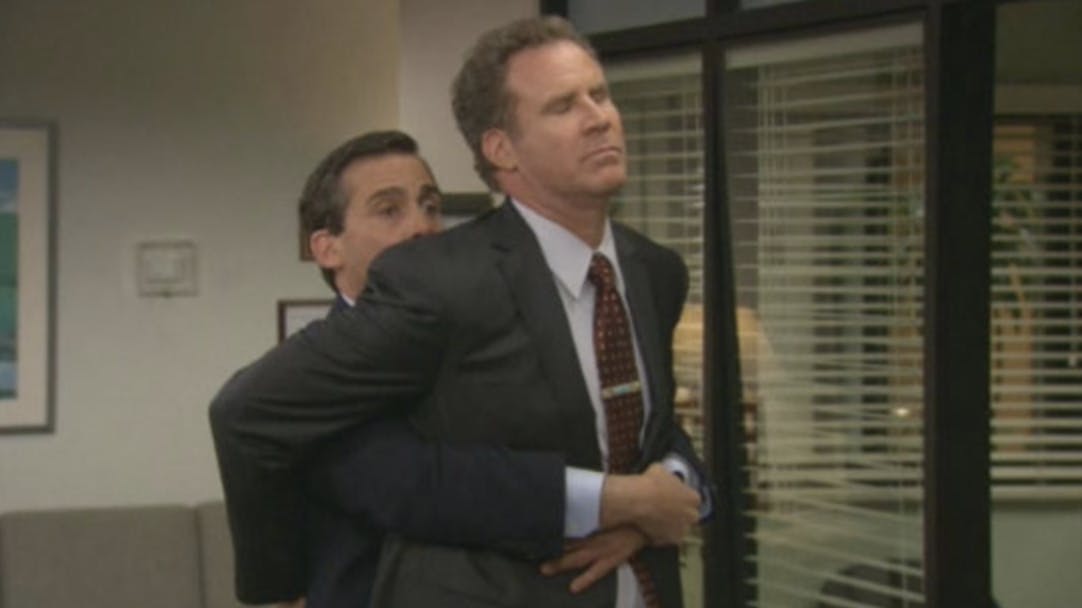 Remember those training day scenes from the UK or US versions of The Office? At worst, a poorly disguised attempt at a day out of the office and, at best, a waste of time in make-believe scenarios that don't align with any part of a regular working day. Fast-forward a few years and as this article suggests, offering good training systems within the workplace is now a huge differentiator when it comes to attracting talent. The key? Finding different learning approaches which reflect a world where we get 500,000 Google results per second, a focus on soft skills and incentivizing training programs for learners.
If you liked these stories and would like to see more of them, sign up for our monthly newsletter.