Please note: From Corporate is now The Connected Company. If you're interested in receiving insightful stories and articles on the future of work every month, sign up here.  
Once upon a time, organizations sold themselves on the merit of their "company perks", or even by who worked there. Today, recruitment's secret weapon is internal marketing and how well-informed its employees feel. But smart ways to get your company to embrace a culture of good communication needs thought. 
Because no one wants to work in the dark.
In this week's newsletter, we're looking at the best, the most difficult and the most underused workplace comms verticals. Take your pick. 
Whose job is it anyway?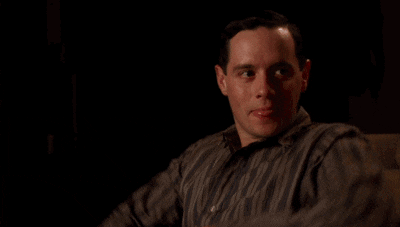 Reports suggest that Uber is laying off a third of its marketing force as part of a move to combine its marketing, communications and policy teams. Making us question: where does "internal marketing" belong in today's organization? Traditionally owned by HR or recruitment, internal marketing is now viewed as part of brand, which means many People teams are looking towards marketing for help. This Forbes article discusses why adopting the marketing mindset around internal communication is key. 
Death to the open office
Another week, another great episode of Rework, the podcast by Basecamp. This time discussing the trajectory of open offices and how we set our spaces up for success. In this episode they talk to two tech workers, who have worked in everything from the traditional cubicle, to the home office and the open one. Detailing the pitfalls of each in gory detail.
The corporate newsroom
Corporate newsletter? How about corporate newsroom. Delivering the odd email blast or workplace newsletter here and there is no longer enough. Now organizations have entire newsrooms dedicated to delivering the pulse of their company. Much like a journalist centre, the corporate newsroom captures key stories and repackages them for employees. Check out this blogpost for more details on the how and why.
Digital insider
If you're looking to digitally transform a part of your organization it makes sense to bring in the digital swat team right? We're talking consultants, "digital-first" agencies and experts who have led the Blockbusters of the worlds to become the Netflixes. But what if that approach is broken? In this article, HBR looks at why the best person to run your digital transformation program is not always the digital outsider. 
One source of truth
Something we're keen to implement at ScreenCloud is a "ScreenCloud Bible" or a place where the source of all truth lives. To answer everything from "Where can I get good coffee around here?" to "How do I submit my expenses"? It's a mammoth task to be sure, which is why we enjoyed this guide from someone who has already created a company knowledge base and how they went about it. 
How not to onboard your employees
To finish we wanted to share this Reddit thread we stumbled across which has crowdsourced the red flags people notice when they first join an organization. Top two themes? Lack of training (a "sink or swim" attitude as one writer puts it) and finding out that no one's been there longer than six months or less than six years. In true Reddit fashion, if you're adverse to curse words this might not be for you. 
If you liked these stories and would like to be the first to see them, sign up for our monthly newsletter.
Thanks a bunch to Roman Kraft on Unsplash for the great cover photo we used today.