Please note: From Corporate is now The Connected Company. If you're interested in receiving insightful stories and articles on the future of work every month, sign up here.
In this millennial-filled world, the term "productivity" has become a cliché. So we won't use it. Instead, let us summarize that this week's top stories explore some of the areas needed to help keep your staff happier and your internal comms running more smoothly.
Discussing whether summer hours truly work, the best way to send out messages to internal teams, what Google learned about keeping distributed teams together, and so much more.

The truth about summer hours
You may have heard of companies like Buffer offering "summer hours" which constitute a shorter working week throughout the summer months. Sparking questions such as: does it work? Will productivity dip? And which day is best to cut? All of which, this Inc. article explores.
Simpler ways to send messages
Do you feel like your important messages often get lost in email, Slack, or Yammer? We were pondering on this recently for a customer and came up with a pretty nice solution. If you already use Slack within your workplace, it's easy to create a Slack room that connects to the TV screens in your office. Then, anytime you have a message to send out, you post it in your "TV room" and boom, it appears on your screens. Watch this video to learn how.
Promoting team togetherness at Google
Google's People Innovation Lab (PiLab) has spent the past two years studying more than 5,000 employees, to answer the question: what makes remote work, work? Looking at areas such as well-being, performance and how 'connected' staff members felt, they came up with a bunch of recommendations on how to keep teams happy and yielding, from various locations.
Work less, play more
The Happy Startup School's motto is "happy is the new rich", which is exactly why they're exploring how living a simpler life can have a positive impact on ourselves, our communities and the environment. Starting with: the four-hour work week. Could it be that working less hours, could not just give us more as individuals, but our companies and the environment too? Let's see.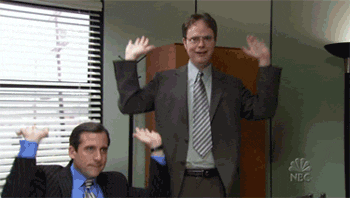 Death to the to-do 
Is much of your time spent curating your to-do list rather than, well, actually ticking things off of it? Then you're not alone. As this author discusses, sometimes all the to-do list really does is leave us in an endless loop of unfinished business. The antitype of productivity. Which is why, for reducing stress, it might be time to scrap it.
Project management, by Basecamp
Basecamp is an endless source of inspiration for us here at ScreenCloud. Like most of the tech world, we're obsessed with how they work, and how they get so much done, with a lean-ish team. So their new book Shape Up which outlines exactly how their team chooses, plans, builds, and ships projects within a six-week cycle, is a gem to behold. Plus, it's free.
If you liked these stories and would like to be the first to see them, sign up for our monthly newsletter.