Please note: From Corporate is now The Connected Company. If you're interested in receiving insightful stories and articles on the future of work every month, sign up here.
There are some universal truths in the workplace. Like good coffee correlating with employee happiness and a lack of light, space and weekends, being really bad for morale. But the point of these newsletters is not to tell you what you already know. You have Facebook for that.
If there's one thing we want to inspire, it's original thinking. To let you know that you, dear reader, have the power to go where no workplace has gone before. To instigate change, to break habits, redefine the agenda, and change the way you onboard new employees forever.
All of which, we discuss in this newsletter's round-up of stories.
Death to the to-do
From a tiny to-do list through to this writer's, I quote, "master-planning Google doc", to-do lists can feel like a never ending exercise of juggling priorities. So what's the anecdote? Ditching the to-do list in order to escape the detrimental effect on our well-being and relying on that age-old task manager, the brain, to remember what's important for us. 
Playing the people long-game
Our buddies at CharlieHR have produced a three part series (start here) on what it takes to up level your People-focused career, so that HR professionals can get the career progress they deserve and desire. The first step? Escaping the trap of reactive HR. 
The perfect team meeting agenda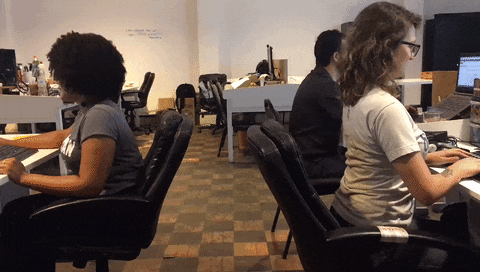 Know Your Team have only recently introduced monthly team meetings to their agenda. So in true KYT style, they've come up with what they believe to be the perfect team meeting agenda. Kicking off with a 10-minute ice breaker, running through a 35-minute learning session and slam-dunking with action points. 
True values
Where do your company values live? In a laminated list on the wall? Or in the actions your leaders and employees take everyday? In this guide via The Happy Startup, Co-Founder Laurence McCahill explains how they defined their values from the top down, and how they live by them. 
Changing habits
Do you find it difficult to change your team's habits? Battling the but we've always done it this way mindset is a true internal challenge. Which is why we liked this Forbes article on how surfacing "bad" habits in the moment, like turning up to meetings late, can help us all to pick better ones. 
Do you onboard?
Like many companies now, we have a mix of remote and in-office employees joining ScreenCloud at any one moment. So our favorite video tool Loom, talking about how they use Coda templates and personalized videos to help remote employees get up to speed, was very well received.
Goodbye office gimmick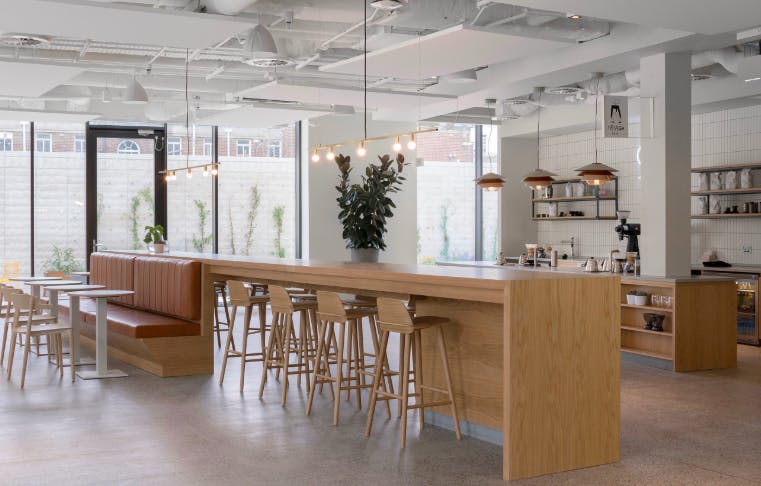 A photo of Zendesk's office space, Photography: Donal Murphy
Shared by our Video Content Producer Tony, were these awesome brand guidelines by customer service tool Zendesk. The section we loved? Their policy on office design. In the section labelled "stay away from Corny Island" they explain why office slides and roller skating rinks are not for them.
Improving employee ideas
It's said that too much process kills creativity, so these two methods for generating original ideas could come in handy for your next brainstorming session. The first; exhaust all possibilities by creating 100 versions of your idea. The second; use the six thinking hats (or take a hat each within your team), like logic and emotion, to branch out your thinking.
If you liked these stories and would like to be the first to see them, sign up for our monthly newsletter.
Thanks to Hello I'm Nik 🇬🇧 on Unsplash for the cover photo - we love your work!