Please note: From Corporate is now The Connected Company. If you're interested in receiving insightful stories and articles on the future of work every month, sign up here.
How would you feel if I told you we were mid-way through 2019? Brace yourselves: we are. Which means it's a great time to reassess your internal communications strategies, your personal goals, and if those internal communication trends we wrote about in December are any closer to coming true. (Generational divides yes, more understanding of data probably not).
Turns out, June is a great time to check in on how you're feeling, what's changed in your workplace and what you need to make moves on during the last six months of the year. This week's round-up of stories is designed to help.
Internal communication strategies for the 2019 workplace
If it's reached June and you're thinking "I haven't created the strategy I was meant to" then never fear. It's time to relook at the internal communication strategies available to you, build up one that feels right, and get your head down to implement it. Traditionally, summer is a great time to lay plans, ready for that all-important Q4 to begin.
Team profiling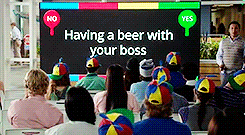 According to Google, there is such a thing as a "perfect team". After years of analyzing more than 100 teams, it's found the magic duo. To create team cohesivity you apparently need people with high emotional intelligence and great communication. Which is why analyzing your teams, and any missing skills, from this guide may be a good idea.
Managing in the modern workplace
Workplaces are a lot less linear in 2019 than perhaps ever before. One trend to come out of this, is the idea of "managing upwards". Aka managing expectations, dealing with different types of managers and leading the way to better communication between teams and managers. Is it easy? No. Is it something organizations and individuals probably need to consider for the last half of 2019? We reckon so.
Teams are the new individuals
Hello Monday is a great little podcast from the team at LinkedIn and this episode with Former NFL Talent Scout Michael Lombardi about drafting teams, goes deep on something we see trending for the rest of 2019. In it, Lombardi expresses the importance of knowing how every individual on your team works, and how this contributes to the greater cause. Followed up by a note from LinkedIn's managing editor on how organizations need to do a better job at connecting people in the office, into teams.
Meaning of work study
One trend we didn't spot in December but that's rife as the year strides on, is the four-day work week. According to this study, using a survey of a representative sample of over 2,000 UK workers, 74% of the UK workforce believe they could do their job to the same standard in four days, that they usually do in five. Similarly, according to job site Indeed's own data, searches for the keywords "working from home", "flexible work" and "remote work" were up 116% since 2015.
Inviting candor inside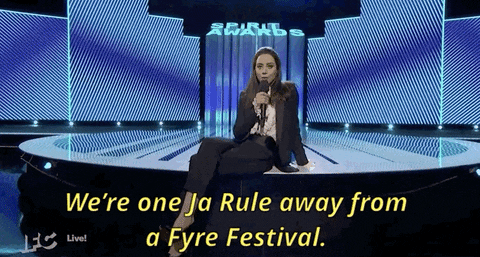 Many of us finish meetings with "any questions?", but CEO Robert Glazer thinks it's important to empower employees to ask "level 9 or 10 questions" that invite candor. Like "are you selling the company" or "why are we inviting 4000 people to a luxury music festival when we can't put one on"? Helping organizations to see questions as more than just a meeting-ender.
Developing a strategy for burnout
This May was the first time the World Health Organization included burnout in its global disease handbook, and those most susceptible are often in "helping" professions like Doctors and Nurses, where burnout costs the US medical system $4.6 billion per year. So what can we learn from this in traditional workplaces? A process called "Rounds" that invites professionals to explain how they feel in a safe place without conflict, could be something to consider.
If you liked these stories and would like to be the first to see them, sign up for our monthly newsletter.