Please note: From Corporate is now The Connected Company. If you're interested in receiving insightful stories and articles on the future of work every month, sign up here.
As someone who prizes staying home with their dog, remote working is no rare perk to us at ScreenCloud. In fact, 20% of our employees are fully remote, meaning they spend more time outside of one of our four hubs than inside one. But what happens when remote work, doesn't work? And how does this change the way you communicate with your employees like during periods of onboarding, or strife? In this week's internal communications roundup we're dipping into internal communication, the remote way.
How to be proactive and new
We all like to make a good first impression and never more so than when we're the new employee. That's kinda hard to do though if your company sucks at onboarding, or if they're still working out the best way to welcome newbies. Which is why we love Teresa Ingalls' approach to taking charge of her own onboarding which would work whether you're a remote employee or otherwise.
Do you really know your remote employees?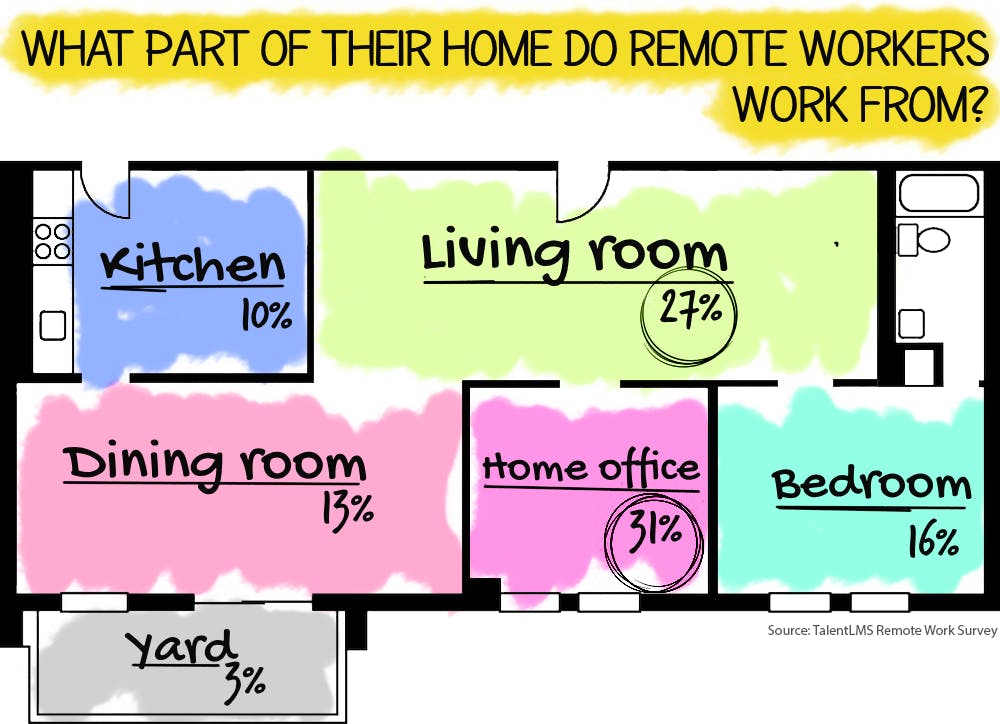 Talent LMS' new remote worker study looks at what remote workers really want, and breaks down their tools, habits and training. Some interesting findings include 67% of remote workers saying that they need more work-related training. Out of those who do receive training, 85% receive it online. A whopping 88% of those surveyed would also recommend a remote work career to a friend or family member.
The trouble with asynchronous communication
Seems as though Slack is the new scapegoat when it comes to bad internal communication, which is why we love this Help Scout guide on what remote teams, who are masters of asynchronous comms, can teach regular companies. Like how to overcome loneliness for remote team members and when you need to be more proactive with communication.
TV for remote workers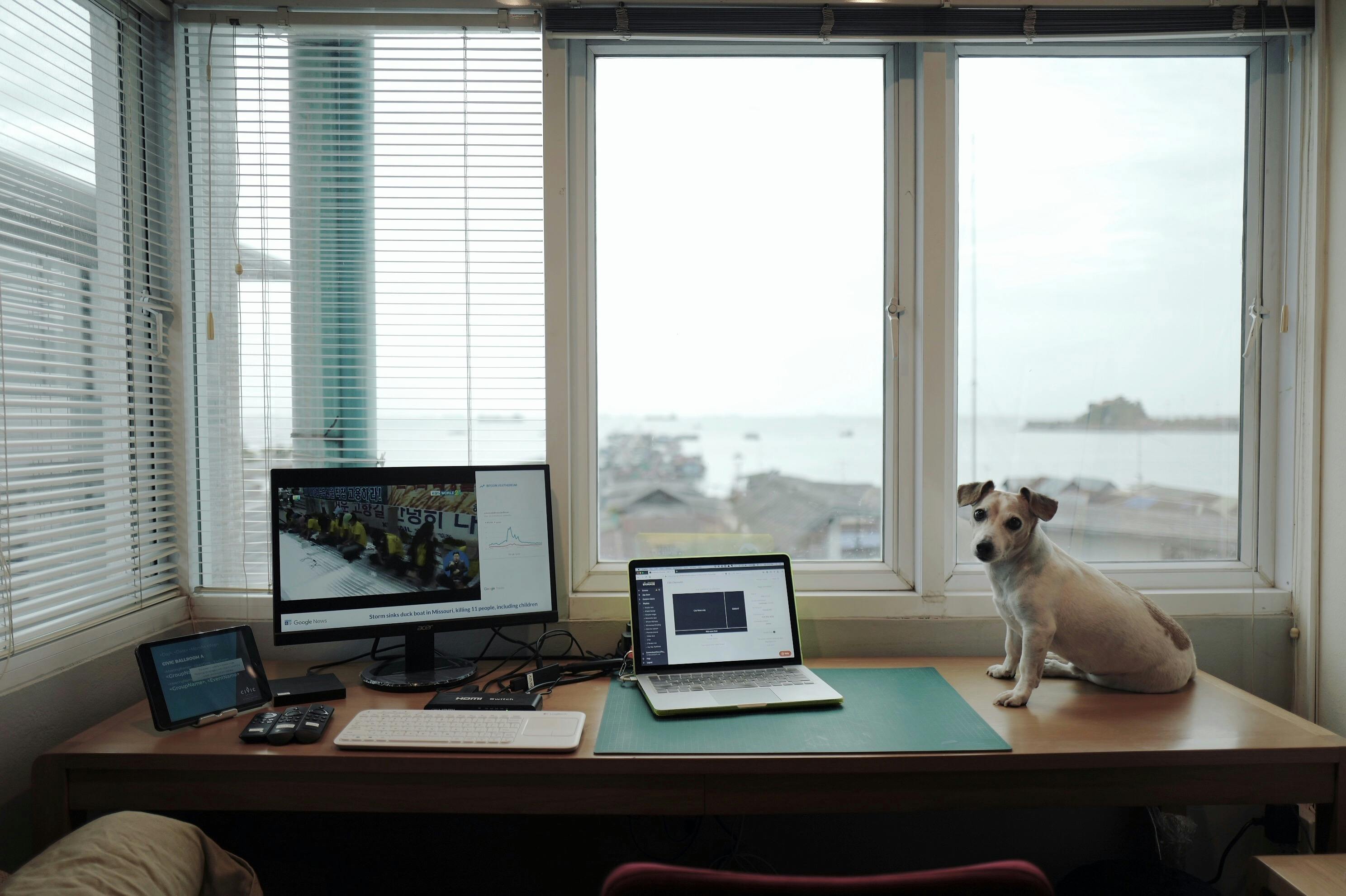 This is Nor @ ScreenCloud's remote setup - doggo optional
Worried that your remote workers are watching Netflix all day? We have a solution. The company TV channel is rising as a firm way to engage employees, no matter where they're located in the world (we were joking about the Netflix thing). Think always-on push communications to help everyone stay in the loop.
Not working, but retreating
This FastCompany article looks at something fascinating that can happen with remote working: it's called hiding behind your computer when you don't want to face things. Sure, this happens in real life too, but it's a heck of a lot easier when your colleagues are thousands of miles away. Luckily, there are four ways you can fix this from becoming a thing.
Leadership principles
Managing any team, remote or otherwise, can be a tough job. According to this Forbes article, there are eight leadership qualities that could make you a better team, and project, manager. From cultivating curiosity to wise delegation and a passion for your work, can you tick them all?
Hiring remote for a high-performance team
Dribbble is a design community, but it's also a company made up of a 100% remote 40+ team. In this interview Zack Onisko, Dribbble's CEO, discusses the importance of over-communicating and over-documenting and why you need a remote-first strategy for hiring to avoid firing further down the line.
If you liked these stories and would like to be the first to see them, sign up for our monthly newsletter.