Please note: From Corporate is now The Connected Company. If you're interested in receiving insightful stories and articles on the future of work every month, sign up here.
The problem with the Western world is that we're often striving for the end goal. The "A" grade. The big win. The finish line.
The truth about life? There isn't one.
Which is why this week's top reads are dedicated to thinking about mindset and long-term aims over short-term tick-boxes. Wondering how engaged your team members are in the day-to-day. Whether your meetings are inclusive (and small steps you can take to make them more so).
If you're ready to ditch the sprint and start the marathon, check out this week's top stories.
Changing our mindset on what the office is
"The issues of the workplace today are very much intertwined with the school system, and I think the first step is to revolutionize education. When you're young you are interested in learning for the sake of learning, and then at some point in your life you become interested in learning for the sake of getting an A." – Kahina Ouerdane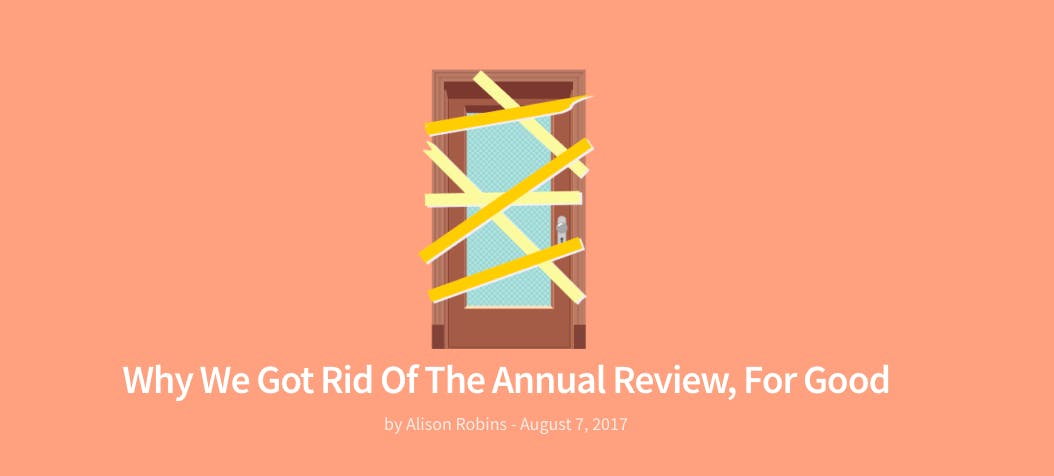 This is a great case in point for why companies are ditching annual performance reviews and how this can contribute to a more successful environment. Where learning is an everyday occurrence and where employee benefits are more about personal growth than the pay rise.
Building your best team
What do you get when you interview 500 business leaders on building a team? Great insights, that's what. Like how building a team is more than just hiring good people, it's about ensuring those people know where they're going, and why. How keeping priorities to a minimum of three keeps everyone on the right course and why sharing a scoreboard (something we advocate A LOT at ScreenCloud), helps.
Can Starbucks make anti-bias a thing?
Starbucks is well documented for its ability to treat staff like valued family members and to incite loyalty in its customers. Which is why the announcement to shut 8,000 U.S. stores for a "day of diversity and inclusion training" wasn't that much of a biggie. In this blog Gallup explain why we're programmed for bias due to our need to make fast decisions and how you can build diversity training programs that actually work.
If everyone gave an inch
According to our research around engaging millennials in the workplace "Less of a gender gap in both pay and positions of authority" and "More economic opportunity for minorities and LGBT individuals" are both factors Gen Ys look for when applying for a role. Which is why we loved this article on 3 ways anyone (and everyone) can help be a champion for women in the workplace. Including the strategies adopted by female staffers in then-president Obama's White House. If it can work for those working with Michelle, it can work for us.
Paint the walls millennial pink
Two facts to consider: a 2016 report suggests that millennials have launched twice as many businesses as the previous generation, and by 2025 millennials will make up as much as 75 percent of the U.S. workforce. If you aren't sure what we're getting at here let us make the case in point: millennials are important. Which is why you might be interested in our guide on how to engage millennials in the workforce. From what they care about, to 7 ideas that can help pique their interest.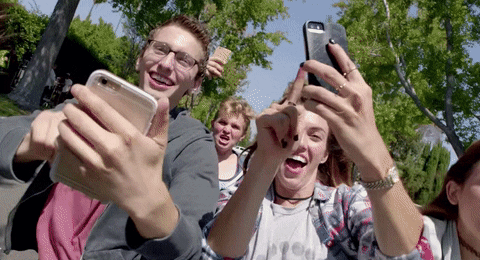 Your goals are a pacey walk, not a marathon
After our new year's resolution to not have resolutions, we liked this post from startup Founder Stephen Moore on the idea of setting short-term goals. Particularly how "progress points" that can be ticked off on the way to achieving the "big goal" help to break it down into smaller steps. We've all been overwhelmed by a large project or an unseemingly unmountable task. Breaking things down into short steps, goals, and progress points could be the way to change your office mindset, and your productivity as a result.
What in-office wellness programs look like
The global wellness market is pretty big. Which is why, like most consumer trends, it's about to headline in the workplace. From ensuring employees don't get burnout, to reducing the impact of "always on" digital devices and learning the difference between "mental health" and "mental illness" check out why companies are beginning to support emotional wellness in the workplace.
Why the Titanic production team were way ahead on workplace learning trends
We believe digital screens, and particularly the way digital screens omit ambient content, will be a big workplace trend for 2019. Helping organizations to provide training materials, while staff gets easy access to resources which may help their development. Which is why we were surprised to see those talent coaches working on the 1997 Titanic film were already using screens to share etiquette training videos. Read all about it here.
If you liked these stories and would like to be the first to see them, sign up for our monthly newsletter.