Please note: From Corporate is now The Connected Company. If you're interested in receiving insightful stories and articles on the future of work every month, sign up here.
December: mistletoe, Christmas parties, and...trends. You guessed it, this week our foray into From Corporate articles surrounds the big trends affecting internal communications in 2019. From HR's "biggest challenge" in improving employee engagement, through to eSports for employees and how we're all going to be working less, yet creating more.
We're here for it.
Using company objectives for good
We all know that employee engagement is a huge trend for 2019, but how about this: the team at Week Done believe that the key to engaging employees is by setting targets. Otherwise known as OKRs (objectives and key results). According to their study, this starts with setting company-wide goals, followed by individual goals and measurables for each. Regular check-ins with said goals, helps employees to know exactly what they're aiming for and for the company to adjust their schedule or training if something's not working.
It shouldn't be groundbreaking, but it is.
Gamification to change training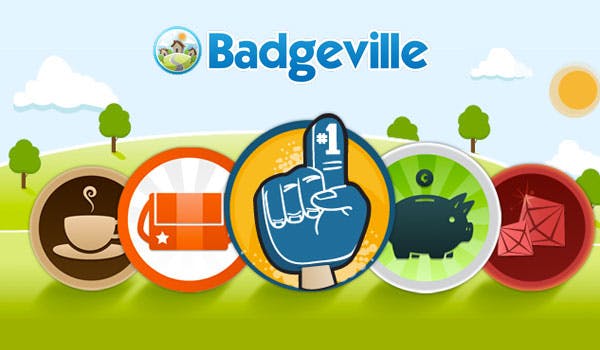 Leaderboards and employee scoring systems are not new. But recent changes in technology and the success of industries like eSports, is making companies reassess how gamification can help with internal communication. A summary we enjoyed from this in-depth review by Deloitte leader Doug Palmer said: "Gamification is about taking the essence of games—fun, play, transparency, design and challenge—and applying it to real-world objectives rather than pure entertainment." Deloitte was one of the first corporates to become renowned for the success of its "Badgeville" employee game, so hey, they should know.
Employee engagement: HR's biggest challenge in 2019
It's happened: where to position the foosball table is not top of the company culture challenge in 2019. Employee engagement is, for the second year running, according to an annual study commissioned by Cascade HR. Interestingly, it seems as though automation may be the answer. Almost half (46%) of respondents stated automation as imperative for their HR department to become more effective.
We've known for a while that company values are much more than the posters printed on the wall, but this article from Psychiatry professor Dr. Cameron Sepah, looks at how the process of hiring, firing and promotion intrinsically sets your company culture. First, behavior is set based on how managers act; the "trickle down" effect, then later by how managers praise (actively reinforce) or allow (passively reinforce) behavior. This also means firing anyone who commits "arsehole behavior" as he so eloquently puts it.
Smarter, not harder
We loved this tweet shared by our Marketing Dev Oscar, from a programmer who's realized how the world of work is changing. Instead of working all night, we get up early. Long marathons slogging away on code are replaced by sprints. Do you agree?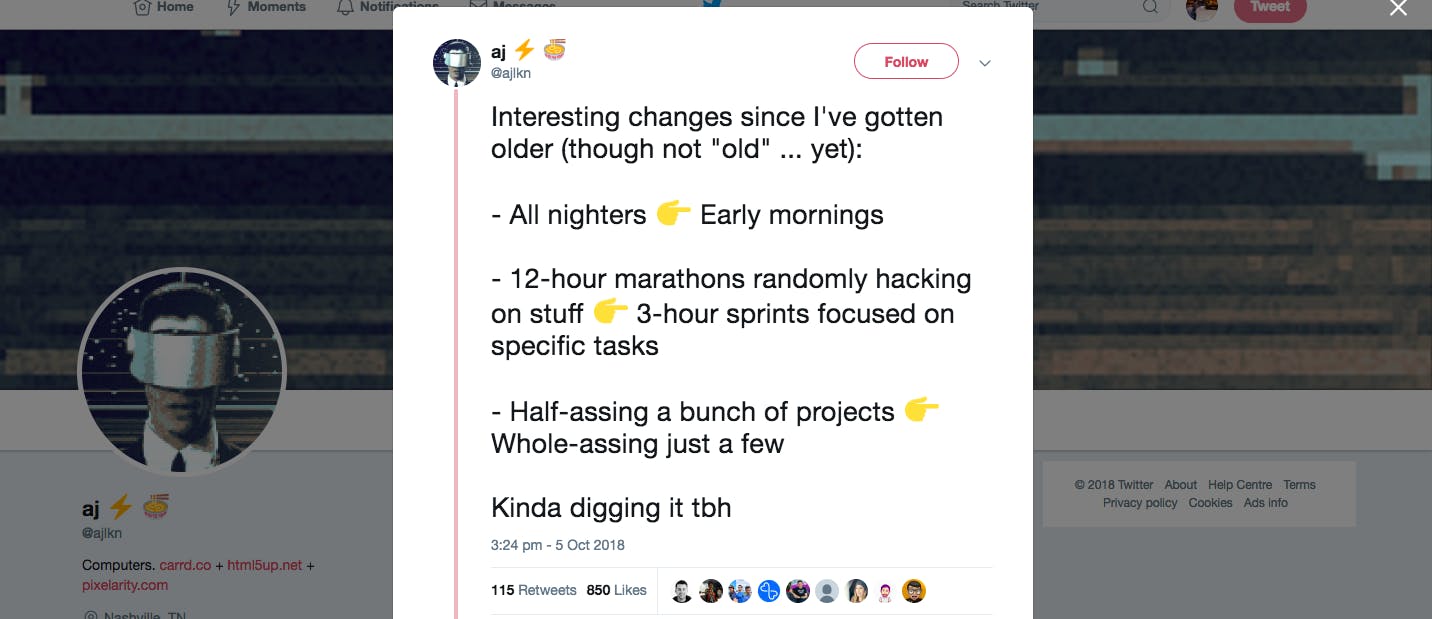 In this Squarespace deep dive, Drift looks at the four values key to the growth of Squarespace, a company with more than 2 million paying customers, and what values led it there. One of which was, "Hire based on shared core values". This revolves around only making a hire when the team truly believes someone can be happier at Squarespace than elsewhere and ensuring that each employee has a "designed-focused mindset", even over raw talent. Having a commitment to the company value of "easy website, great aesthetic" that runs as deep as the hiring process is, we admit it, impressive.
Leaders don't make time for employees
A panel hosted by Instinctif Partners on The Future of Engagement found that one of the challenges facing the workplace was how to give time back to leaders who don't spend enough time with their employees. HR Director Julia Warren described how leaders need permission to spend time with employees: "They're so preoccupied. Give them the critical case for spending time with people, because they aren't machines, they do need that conversation – someone to ask them how they are. This sounds easy but it's the most difficult thing to get them to do."
Our internal communications trends roundup for 2019
While perusing other trends in internal comms, we wrote our own. Looking at how internal company branding will become as important as external branding, what eSports for employee programs will look like (goodbye gamification) and how 2019 may be the first year where we'll see all four generations share the same workspace.
Now all that's left to do is sign-out with the most used GIF of December 2018.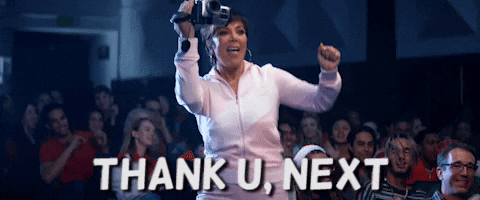 Thoughts, feelings, somethin' to say? Let us know @ScreenCloud. If you liked these stories and would like to see more of them, sign up for our monthly newsletter.