QSRs that achieve 'legendary' status learn one important lesson; customers remember how you make them feel. In just minutes, a queueing customer's mood can swing from excited anticipation to apathy and even anger. QSRs that understand this are those that succeed. They devise strategies to improve the queueing experience and maintain the customer mood at the 'excited' phase—and they use digital menu boards to do it.
Improve the queueing experience: the need to show customers their time is valuable
Experience-conscious QSRs that roll out digital signage to improve the queueing experience recognize the need to show customers that their time is valued – and to reduce the perception of that time spent queuing.

In a 2016 survey by Forrester, 72% of respondents claimed that simply having their time valued is the number-one thing a company can do as part of good service.

Showing customers that you value their time is of particular importance for QSRs compared with other restaurant types.
QSRs don't have front-of-house teams to entertain customers
Fine-dining customers, for example, will cut you a little more slack—after all, they're there to relax. Furthermore, front-of-house teams in formal restaurants can actively engage queuing and waiting customers to keep apathy at bay.

The QSR customers' impatience threshold is unforgivingly low.
QSR customers, on the other hand, are in a different gear. They're there to spend a few bucks on something mouthwatering served fast. Once they're in line, their patience drains with each passing minute. And there's no front-of-house team to meet, great and engage them.

That's where digital food menu signs come into their own.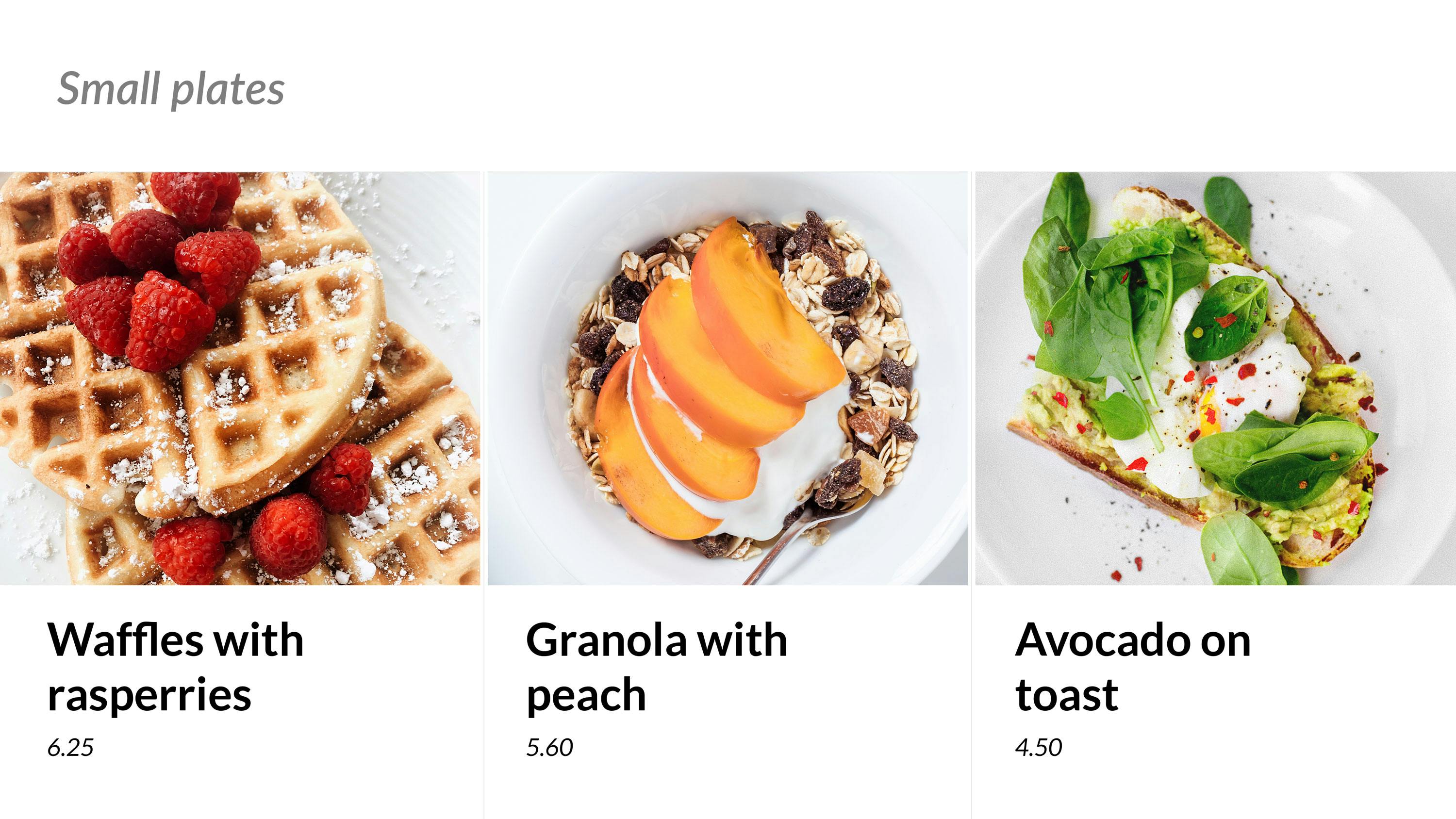 Let's take a selection of different customer types: curbside customers passing by, new first-time customers and regulars. How can digital signage elevate and improve queuing experience for each of them, while increasing the average order value?
Improving the queueing experience for curbside customers
Digital food menu signs can be tactically placed in QSR windows to display content like scrolling order highlights, seasonal specials and promotions.

By helping curbside customers save time with early order selection before they've stepped inside, they're 'sight-to-bite' time reduces; giving their patience that little extra mileage when queuing. Those are the in-and-out experiences new customers return to – convenience = time saving = fast food.
Improving the queueing experience for new customers
First-time customers often join the first queue they see. How will they feel if they realize they've been in the 'order-pickup' line for 10 minutes without having first placed an order?

Well-placed, dynamic digital signage indicating the right queues to pre-order and post-order customers can spare them the frustration of erroneous queueing and avert empty-handed walkout situations. The same screens can also be configured to display expected queue times to manage expectations and give a sense of queue progress.
Improving queueing experience for regulars
QSR regulars often walk in knowing what they want. Because they're regulars, they may be that little more impatient than the new customers who decide as they queue.

Digital food menu signs improve regular customers' queuing experience and increase average order value by displaying new order options, promotions, loyalty perks and other incentives that add value to the time invested in waiting.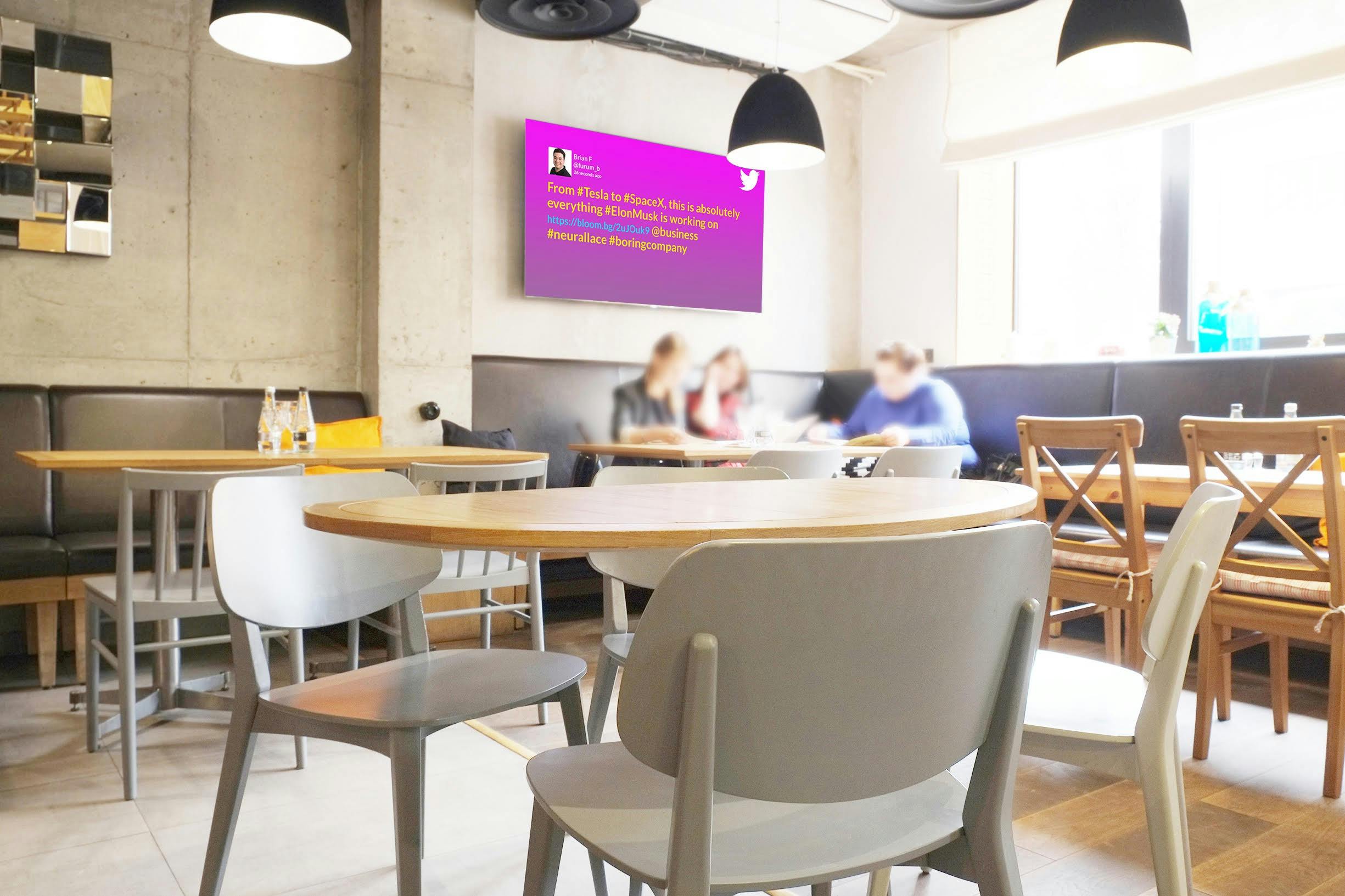 Improve the QSR queueing experience and increase sales by as much as 38%
ScreenCloud's digital menu boards for franchises give QSRs a diverse, powerful and affordable range of options for rolling out tactical queue-engagement strategies.

Instead of relying on queuing customers to pass the time on their phones, ScreenCloud's dynamic digital signage can be tactically geared for multiple queue-engagement applications.
Improve the queueing experience with ScreenCloud digital signage
Manage your ScreenCloud media-screen estate centrally or customize local brand identity with instant access for franchise partners.

Schedule your ScreenCloud demo and learn how ScreenCloud digital signage can help upsell order top-ups, manage queueing-time expectations, drive loyalty promotions, display seasonal specials and create digital dining experiences worth repeating that look as good as the food tastes.